Around 4:30, it was time to head to our final dinner location for the trip, Ohana. N fell asleep on the drive over.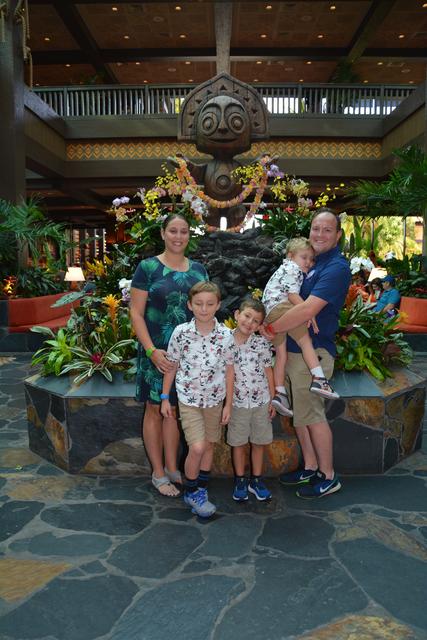 ​
PP Cm told us all to sleep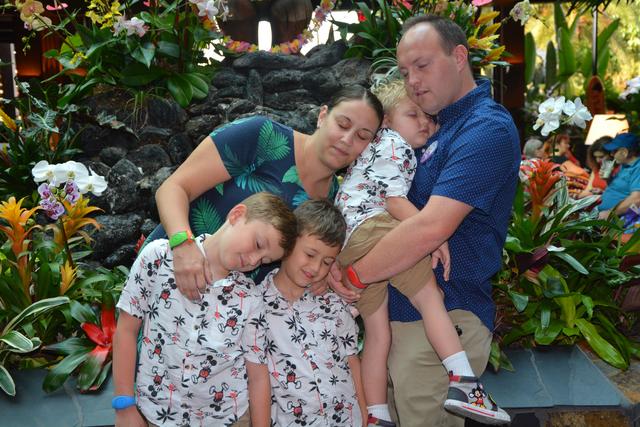 ​
I posted this on Facebook and someone commented that it looks like we had an exhausting trip, that's the understatement of the century
. We got leis from a wonderful greeter in the lobby.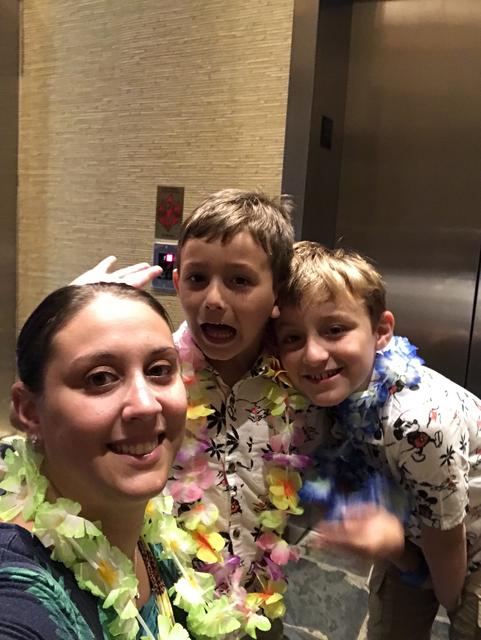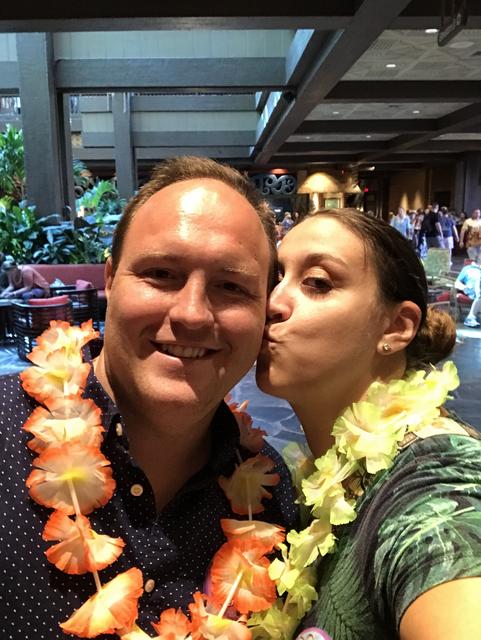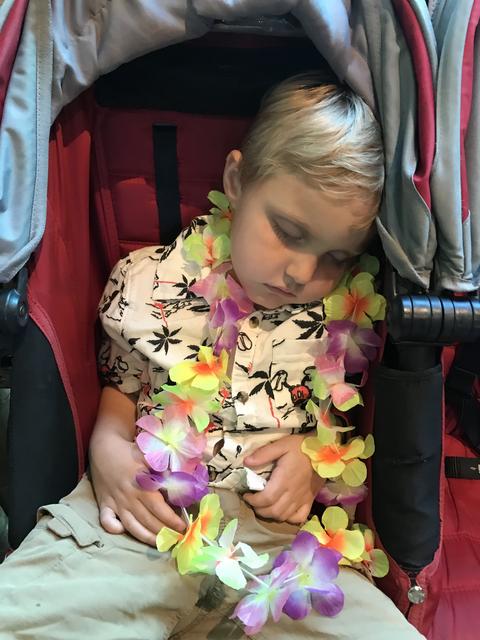 ​
DH and I decided to treat our selves to a cocktail while we waited to be seated. They had a makeshift stand for drinks, since Tambu Lounge was undergoing refurbishment at the time.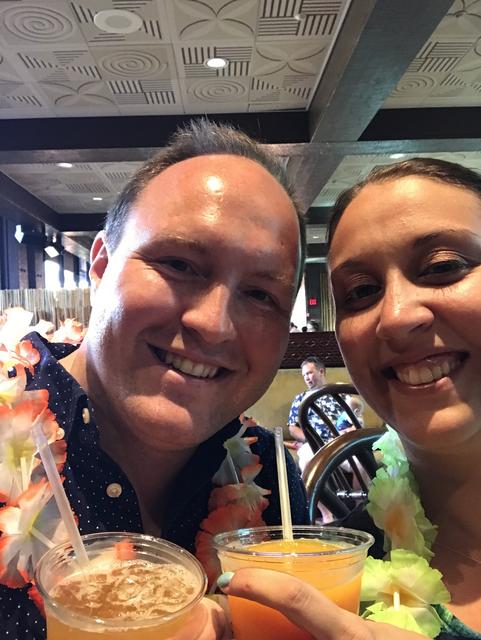 ​
We got seated at a table at the window with a wonderful view of Cinderella castle.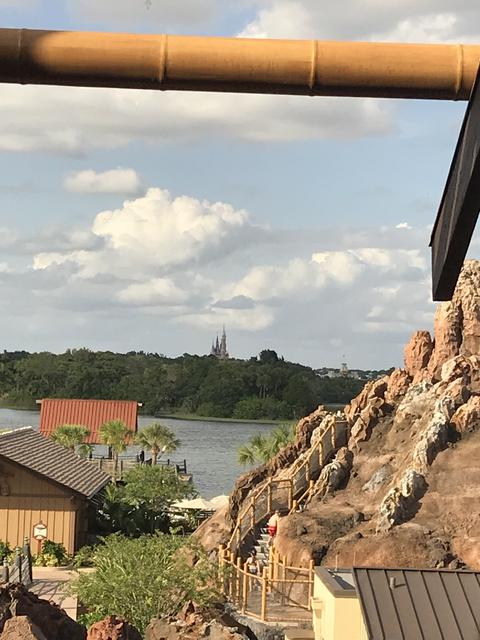 ​
N was still asleep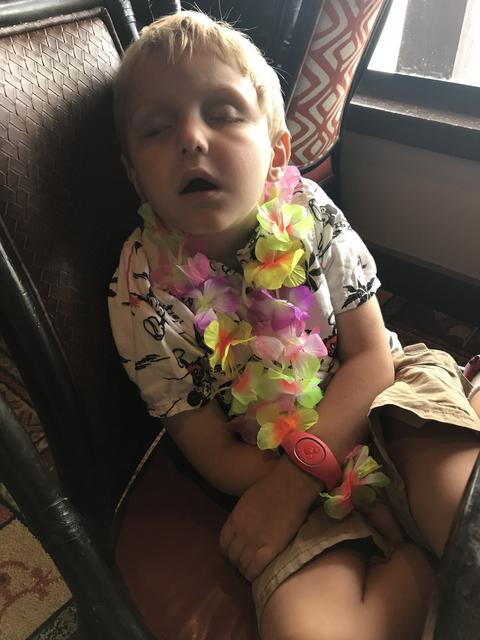 ​
He actually slept through the whole meal and only woke up when dessert came out. We did get him to eat some of the kiddie food that had been brought out for the boys. We really love this meal, it's our favorite 1 TS credit meal and always a must do for us. When we got up to leave I noticed that N must have had an accident while he was sleeping. We went off in search of some pants to buy for him. There was no where at the Poly that sold kids shorts, so we ended up buying him too big Mickey Mouse swim trunks. In all the chaos, DH had lost his backpack which had our cameras in it. He was able to find it at Ohana, he had left it under the table, this would not be the last time this happened either
. With everything sorted, we boarded the monorail for our last park of the trip, MK. We had gotten a FP for Buzz in the afternoon, so we hopped on that.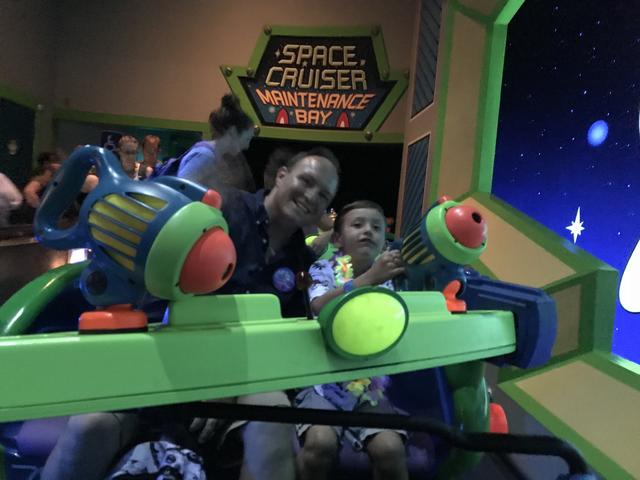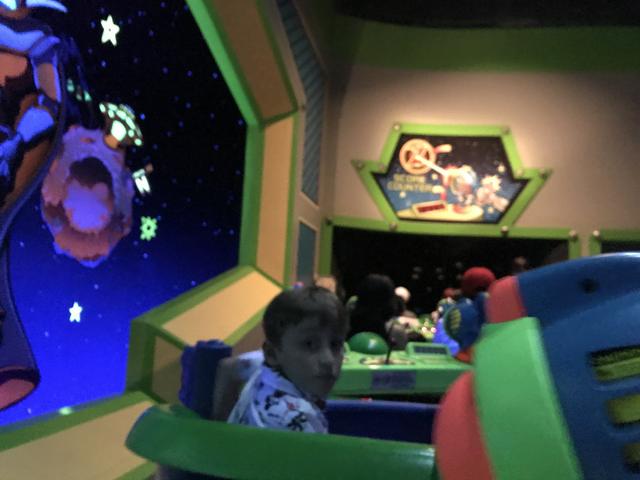 ​
This boy is ready to defeat Zurg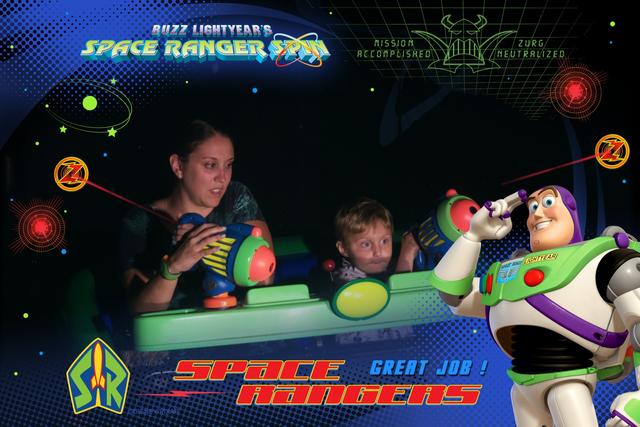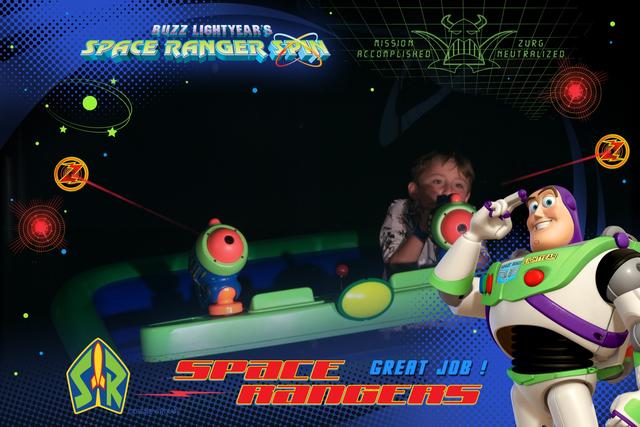 ​
The boys saw Buzz meeting, and asked to meet him. The line wasn't bad at all, so we got in.

C checking out Buzz's buttons.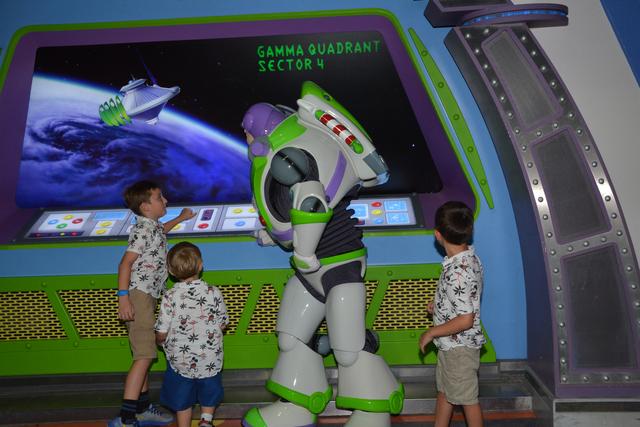 ​
N was fascinated by Buzz's stamp.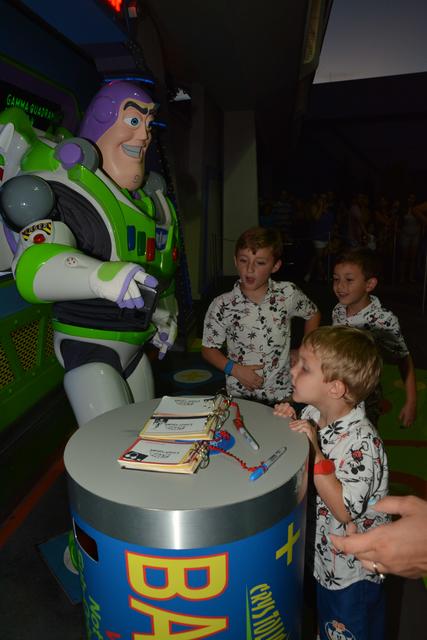 ​
They're falling with style.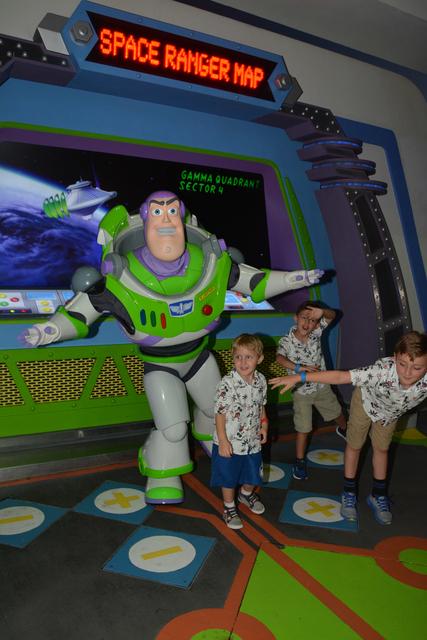 ​
C had asked to ride CoP, as he's never ridden it, and we hadn't had time up until this point, so we decided to that next. N is typically pretty cranky after his nap, and while we had a few bright moments, he was not very pleasant this evening. He did not want to sit with us on CoP, do I have a preschooler or a teenager??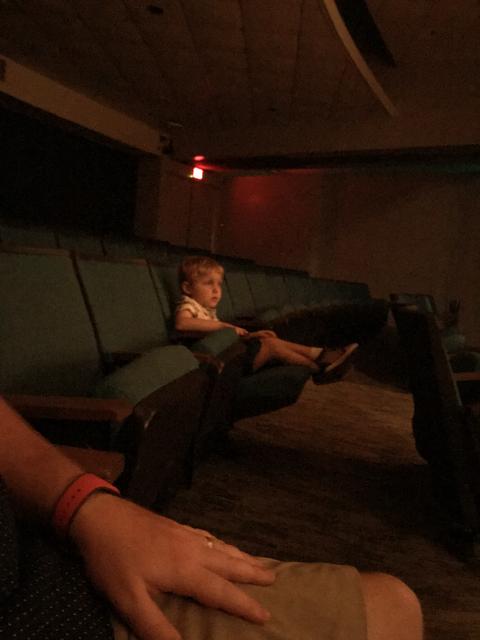 ​
We got another FP for Winnie the Pooh.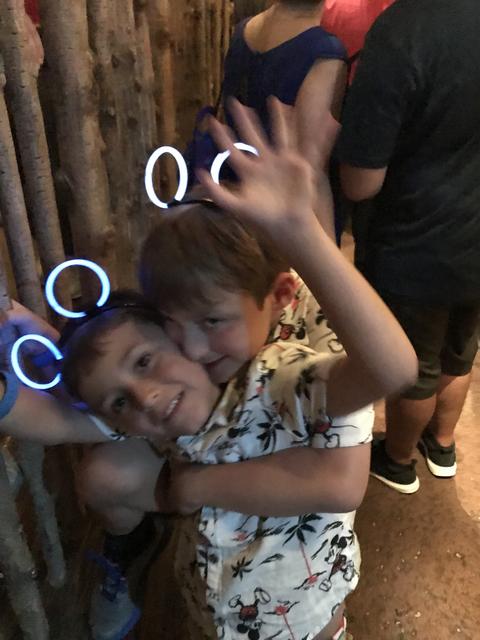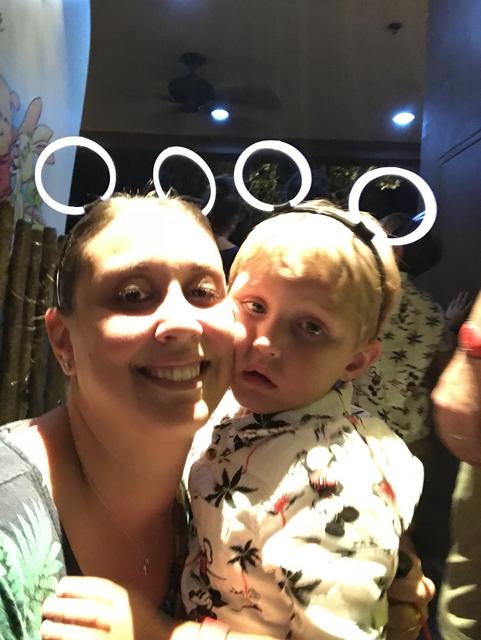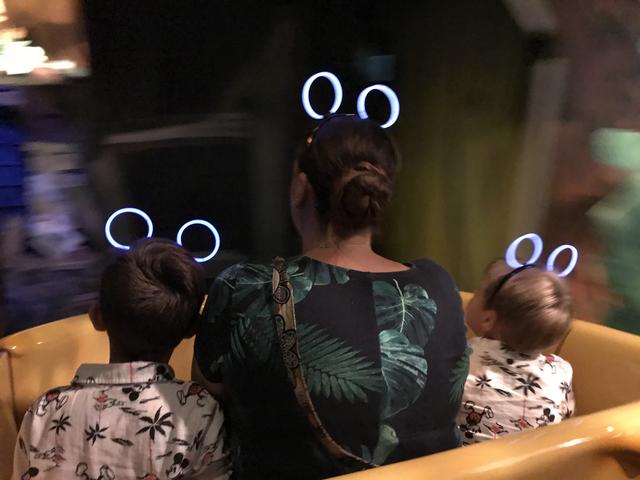 ​
HEA was about to start so we walked back to Tomorrowland and got on the Peoplemover, so we could see the show from there. N was still being cranky still and bringing everyone else down, so DH offered to take him back to the room so we could enjoy the rest of the night. I hated to split up for the night, but it wasn't really fair to C and J to leave either, when they were having such a good time. My only stipulation was J would have to walk and not complain because I didn't want to have to deal with the stroller at the end of the night. DH and N took the monorail back to the Poly and drove back to CBR.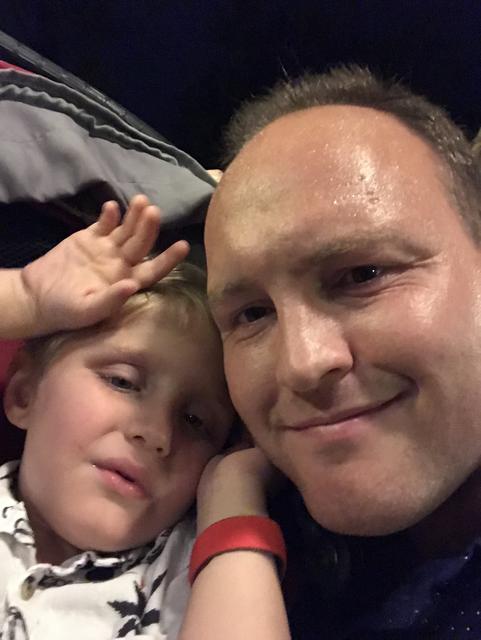 ​
The boys and I headed to the Christmas store so I could pick up the Duffy storybook. N had fallen in love with Duffy on this trip and watched him every night before bed. He really wanted his own Duffy bear, but of course they don't sell him anymore. The best I could do was the book.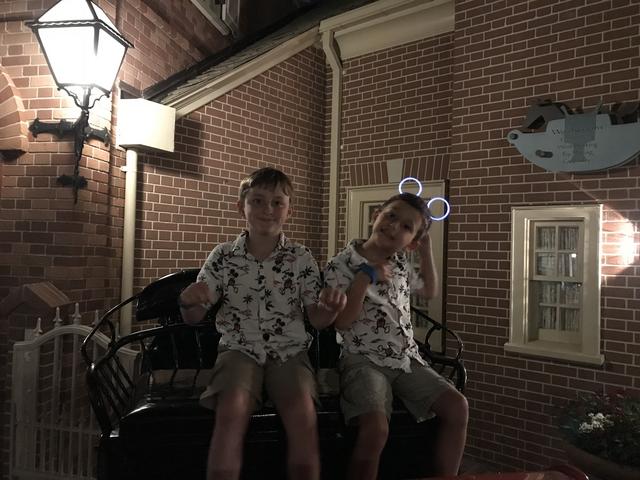 ​
I was honestly having so much fun with my boys so my pictures are pretty limited. We went on Haunted Mansion next. Then we rode the carousel.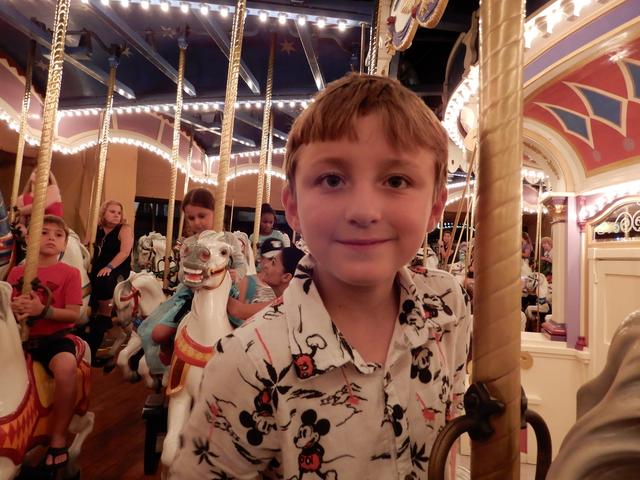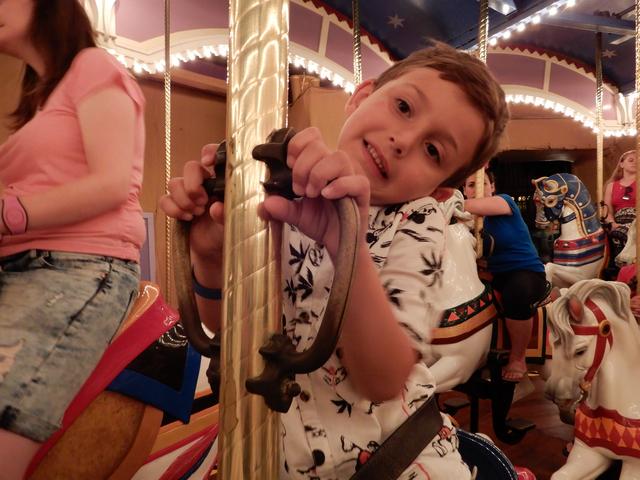 ​
We then rode Buzz.

Sorry no more cage for you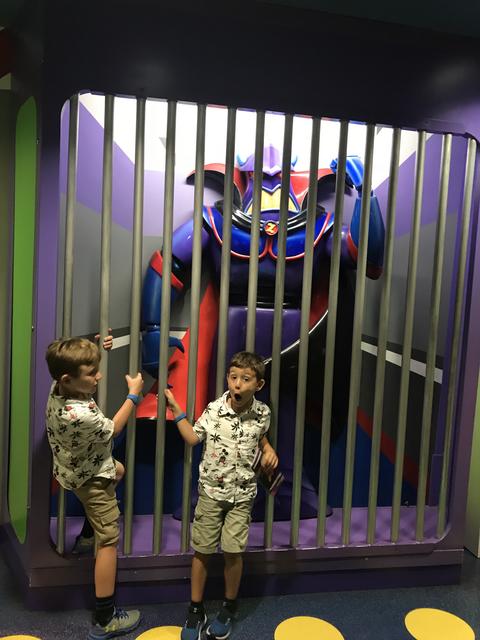 ​
And then we ended the night on the Peoplemover. I actually asked to go one more time because we still had five minutes before the park closed, but the CM said no because they were already closed for the night
.
​
None of us were ready to leave just yet, so we got in the long ice cream line. C and I shared the Mickey pants kitchen sink and J got a sundae.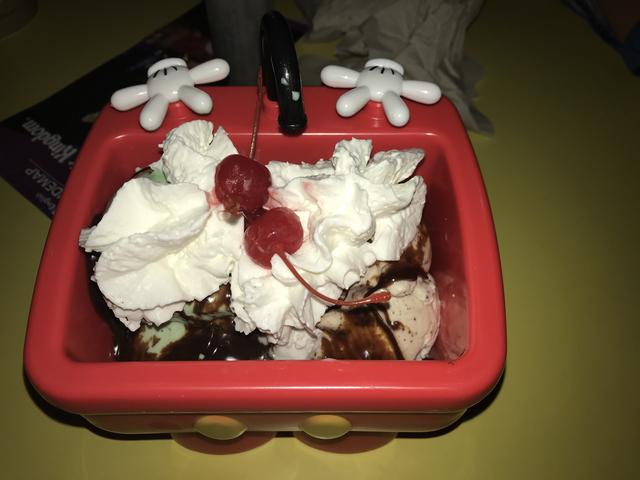 ​
We ate our ice cream and watched the kiss goodnight from the tables outside the Plaza.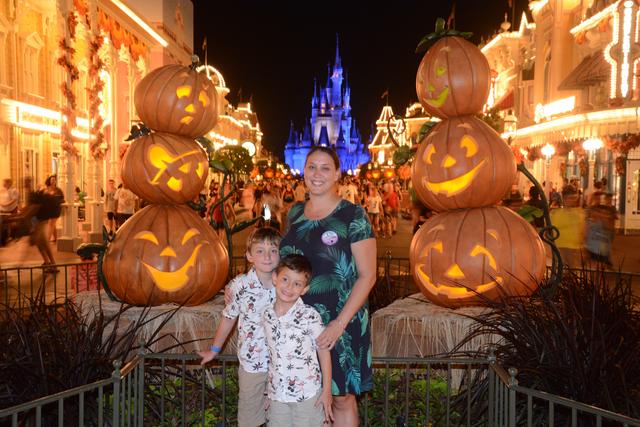 ​
We had stalled as much as we could, but it really was time to start heading out
.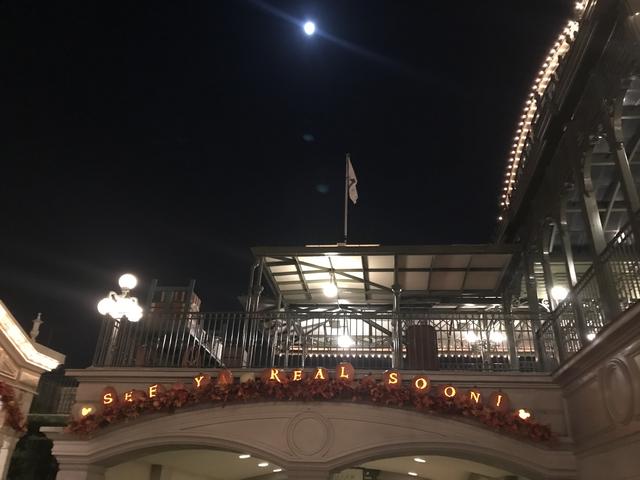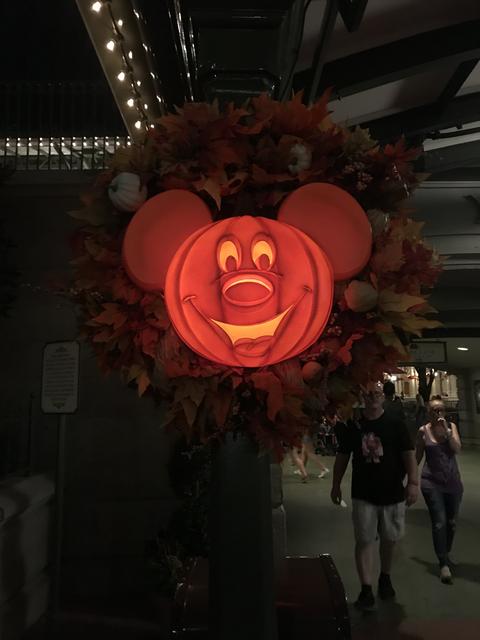 ​
They wanted a picture with pumpkin Mickey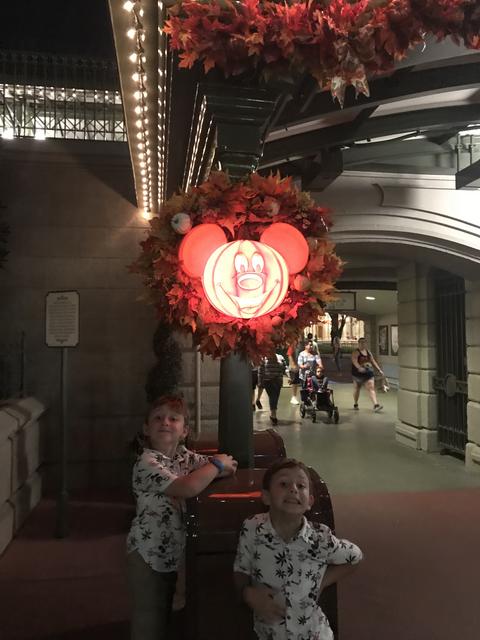 ​
As we were walking out they were playing the Mickey Mouse Club song and they had a blast singing and dancing to it on the way
out.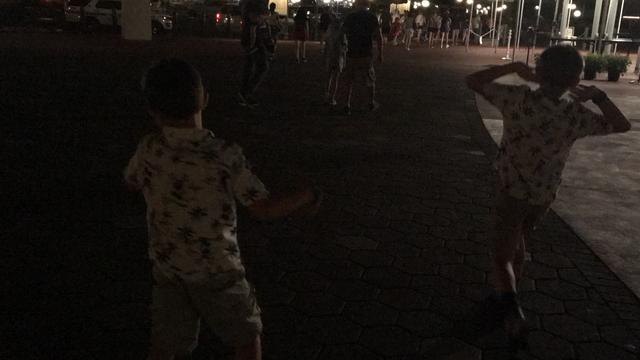 ​
Despite the hiccups, the three of us were able to turn it around and have an amazing night.

J fell asleep on the way back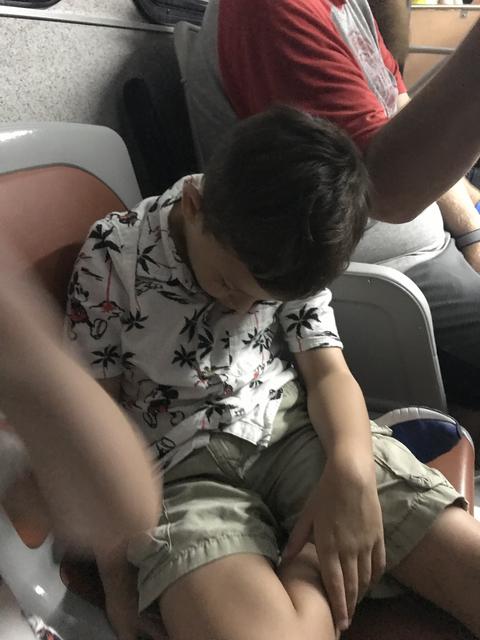 ​
DH and N were already asleep so we quietly snuck in and went to bed.
Last edited: