So, when I last left all of you, I had walked into the room and found this: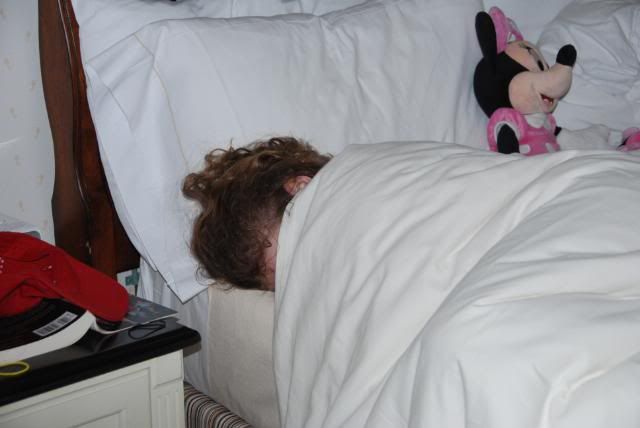 Wow, that is some good sleeping!
​
After a much-deserved Boo nap for Boo and Daddy, we got up, used the super-secret entrance to Epcot, and made our way here: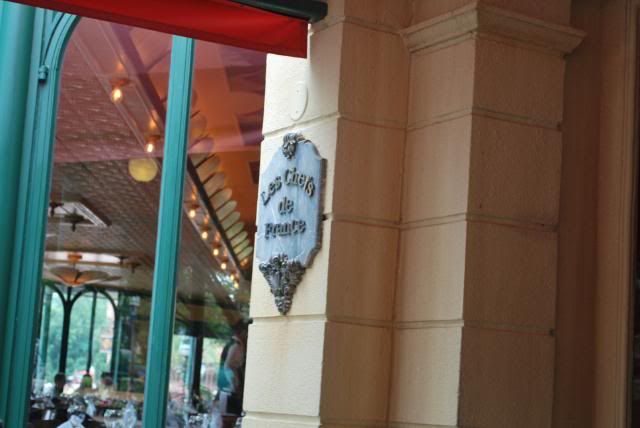 ​
If any of you remember, in 2009, I had a difficult time with a trip to Chefs de France in which I was never seated. In the end, although I have never returned to Yachtsman, where I had a terrible meal, I decided to give the French another try. We are glad we did.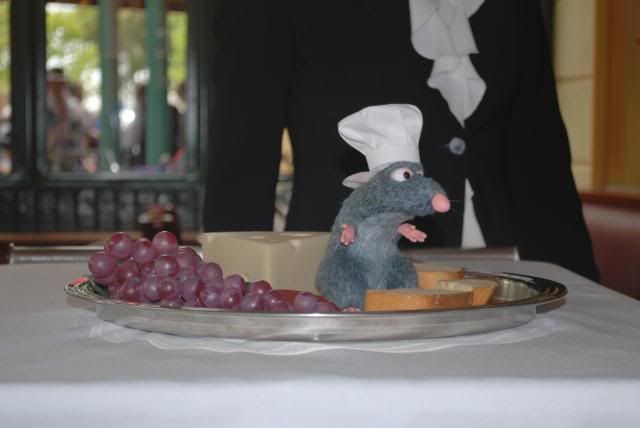 It's the little Chef!
​
So here's the thing: It seems that Remy from time to time visits at dinner. Our reservations that night were at 5ish pm.

From there, we went on to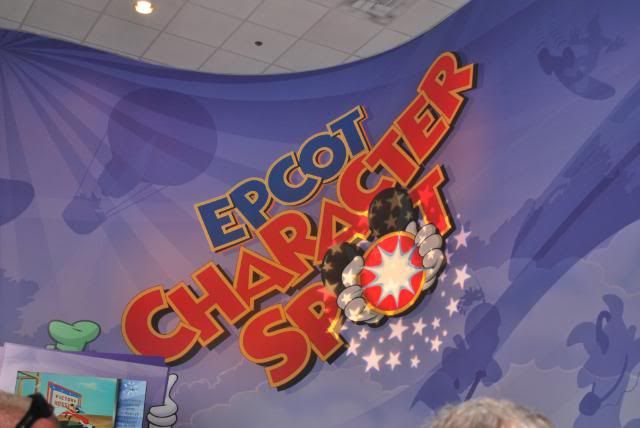 Yay! Characters!
​
I'll save you from all of the character pictures, but the best thing that night was a little tiny girl who was in front of us. She was soooo happy to see Mickey Mouse. My kids were so happy to see her and they remembered how they loved Disney in the beginning. We had been having an okay time until that point, but when my kids saw how happy that little girl was, they said they remembered how fun Disney was from the beginning. I was so happy we stopped there. . . .and saw Sheldon's favorite: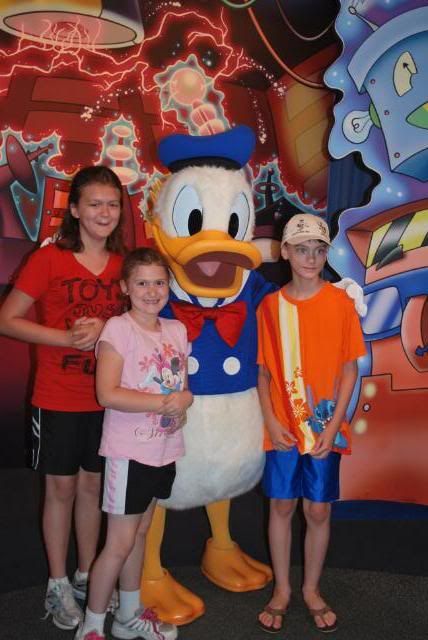 Of course, by that time, it's getting later. We went on to Spaceship Earth for another ride before the fireworks, and I took some time to get some shots of SE: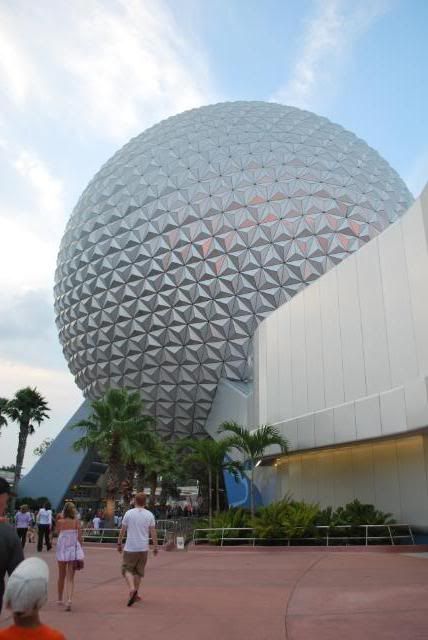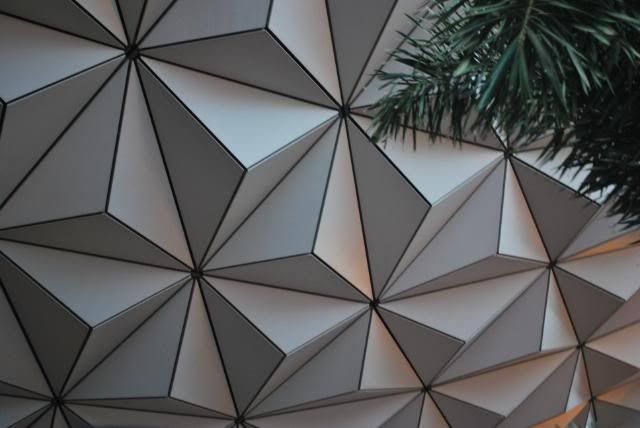 I love this one. . .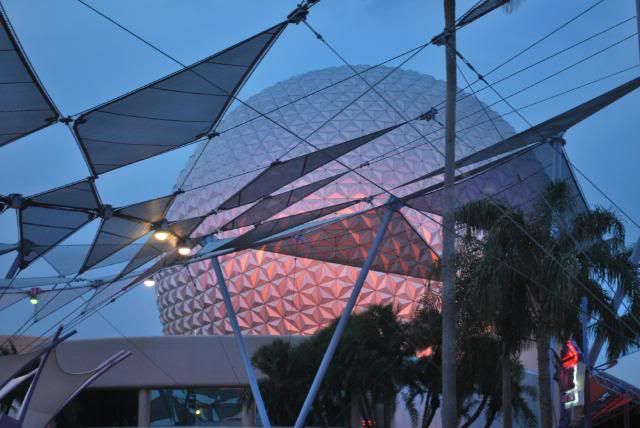 Wow.
​
It was later in the evening by now, and we headed for our spot over on the world showcase for Illuminations: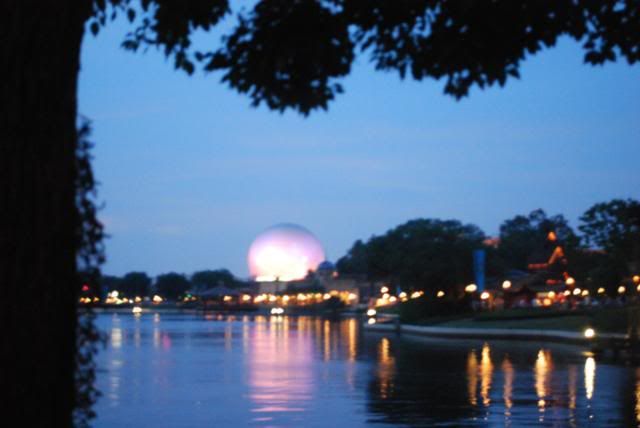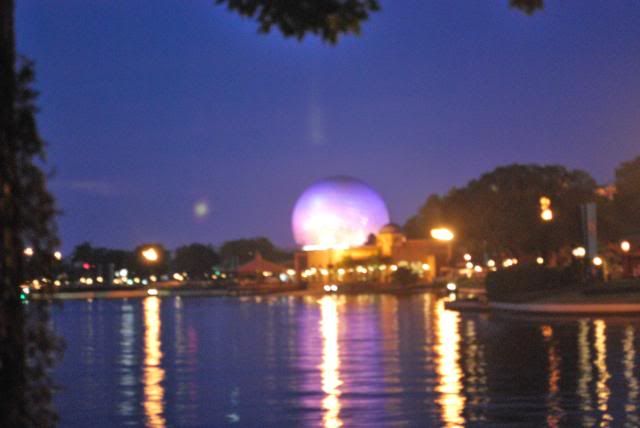 ​
Coming up--ending the evening with a bang!