In Search of the Tag Fairy
Once we were in the car, I finally had the chance to have a proper chat with our friends. We had seen Sue in January when she collected us when we came off the Wonder after the Panama Canal cruise, but I had not seen Ken since the Med cruise where we had met them. It was nice to put the world to rights. We had booked dinner at Steakhouse 55 at the Disneyland Hotel that evening and Sue and Ken were going to join us for this. I had just assumed that we would hang out for the rest of the afternoon. However, they suggested that they will give us the chance to have some rest. Sue's parents live quite close to Disneyland and they would go and visit them for a few hours and then meet us back in the lobby of the Grand Californian Hotel at 18:00. We agreed to this.
There was a bit of a line for check in. While we were waiting for our turn, a lot of people who passed us shouted "Congratulations". Check in was quite a lengthy affair this time round. The cast member who checked us in disappeared out back for a while. He finally came back with some "Just Married" badges, a signed photo of Mickey and Minnie and some helium balloons. We were then handed our key cards, the welcome back and a map with our room number marked and we were on our way. This time round, we were on the second floor at the far end with a great view of the Paradise Pier area of the park. I took some photos of the room before we made it too messy. Graham had left his luggage with Bell Services earlier that day and had been given a card with a number to ring when we were in our room. I rang the number and they told me that this would be delivered within the next 30 minutes and that we needed to stay in the room until this had been delivered. I did not mind this at all and enjoyed the nice view.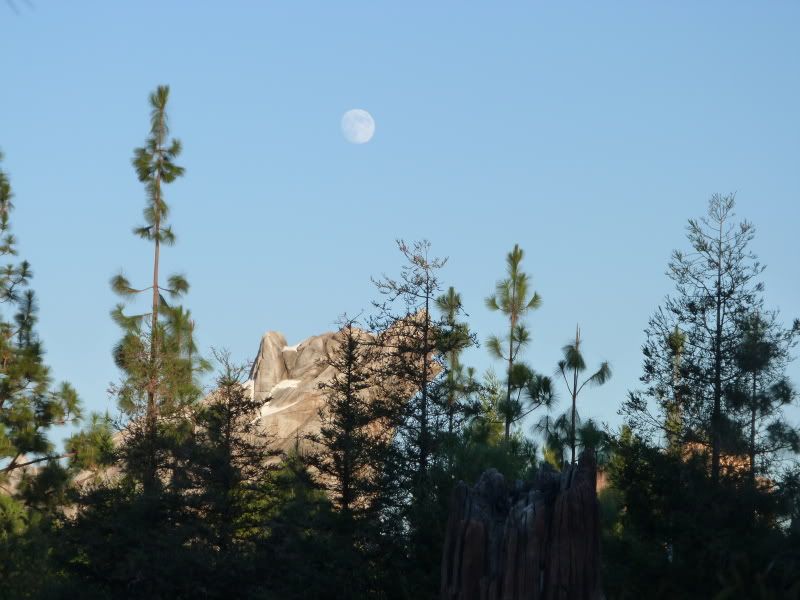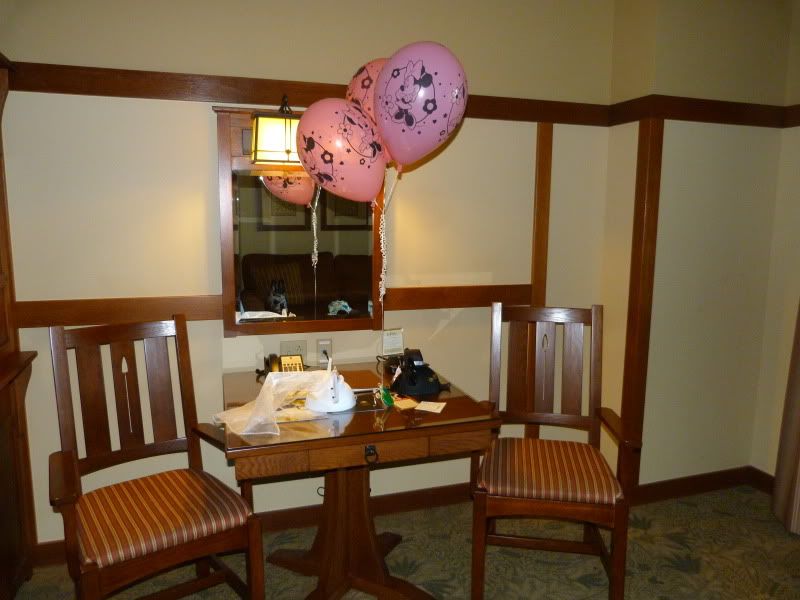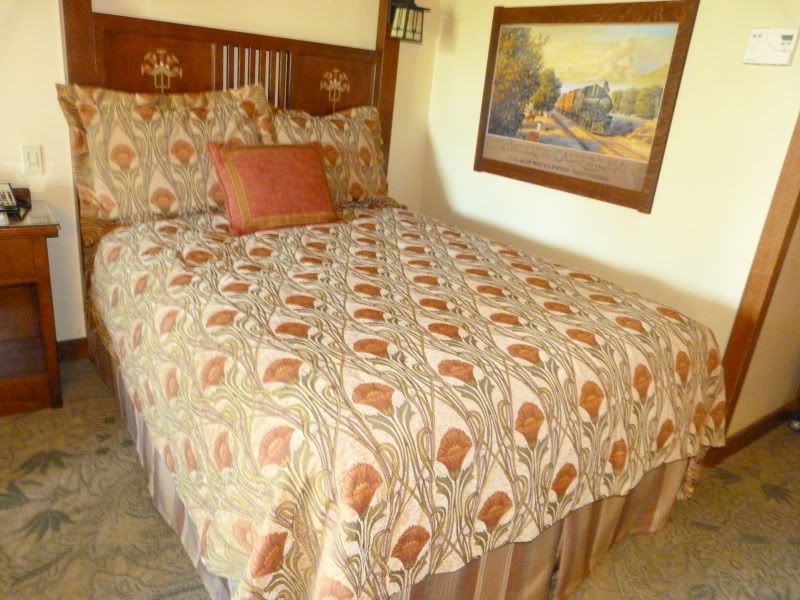 Once the luggage had been delivered, we headed down to the Hearthstone Lounge. I was feeling quite thirsty and I also still had not eaten anything. Graham had a beer and I ended up with a Shirley Temple (Ginger Ale, Orange Juice and Grenadine), which was very refreshing. We also decided to share a flatbread. We went with the "Robusto" Flatbread, which was topped with Chorizo de Bilbao, Roasted Fingerling Potatoes, Burrata Cheese and Romesco Sauce. It was very tasty. We got talking to the couple at the table next to ours. They had just arrived that day and were from Las Vegas. They come every year at that time of the year to take in the various Halloween offerings at the parks in Southern California. She mentioned that she worked for the Mirage and I said that two of my finny friends live there nowadays. She got very interested and wanted to know who I was referring to. I told her that I was talking about two dolphins called Cosmo and Beetle. Her eyes lit up. It turned out that she is the senior trainer at the Dolphin Habitat at the Mirage. She wondered how I knew those two dolphins. They were born at Seaworld Orlando, but have spent most of their lives behind the scenes. When they were still very young and had just joined the community pool, one of them bit a tourist. It was not really the dolphin's fault as the boy in question was messing around and put his arm in the dolphin's mouth. The dolphin closed his mouth and the boy needed 43 stitches. As those two dolphins have been inseparable since birth, they were both banished to the back stage areas. I met them when I did my two Marine Mammal Keeper Experiences and got to interact with them backstage. They were quite cheeky and just captured my heart. The last time I had seen them at Seaworld, they had been moved to the nursery pool to keep the mums and calves company. We spent a couple of hours talking about dolphins and approaches to training. We had visited the Dolphin Habitat at the Mirage in 2006 so I was reasonably familiar with this. This conversation made an already wonderful day even more magical.