I thought it was about time I finished this trip report, as with a future cruise on the Disney Magic slowly approaching, I might be feeling the need to be starting a new and exciting pre-trip report before too long, and starting a pre-trippie before finishing a trippie, well that has just got to be bad luck or something ….. so without further ado, I have resurrected this poor forgotten old trippie from the depths of Davy Jones' Locker or wherever else it has been hiding since its last update on 09/0709, and will give you our last full day on the Disney Magic.
Day 14 - Cruise Day 7: Double Dipping in Castaway Cay
Obviously, given the time lapse since this cruise I will largely be basing this day on photographic memories than written ones, as the actual events of the day are more than a little hazy. It as officially Halloween today, and more importantly it was DH Tony's birthday, and I gave him a few little gifts and a birthday badge which I insisted he wore all day. He was really pleased with that (not). Tony and I got up early as we wanted to make the most of every second, and wandered around the upper decks, with a lovely coffee from Deck 9.
As soon as the kids surfaced we headed for our usual Topsiders breakfast, for the last time, as tomorrow we would be in Parrot Cay for our very last breakfast. Soon after breakfast we returned to the cabin and grabbed our stuff for a day on the paradise island of Castaway Cay. We headed down to our favourite spot on the family beach, at the furthest end near the Heads Up Bar. It was still a bit chilly in the water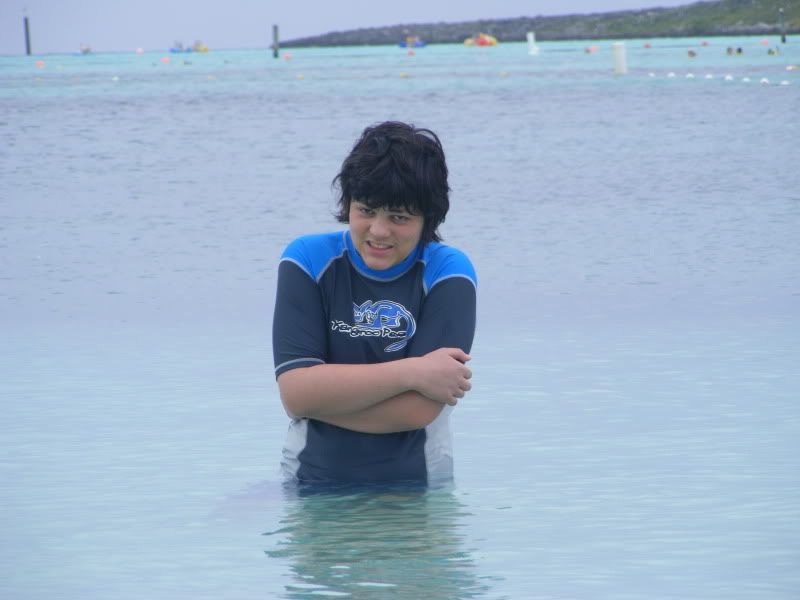 And not many people were going in the sea at this point
But we hardy Brits weren't going to let that stop us enjoying the tubes we had rented
Tony and Dan did a bit of snorkelling;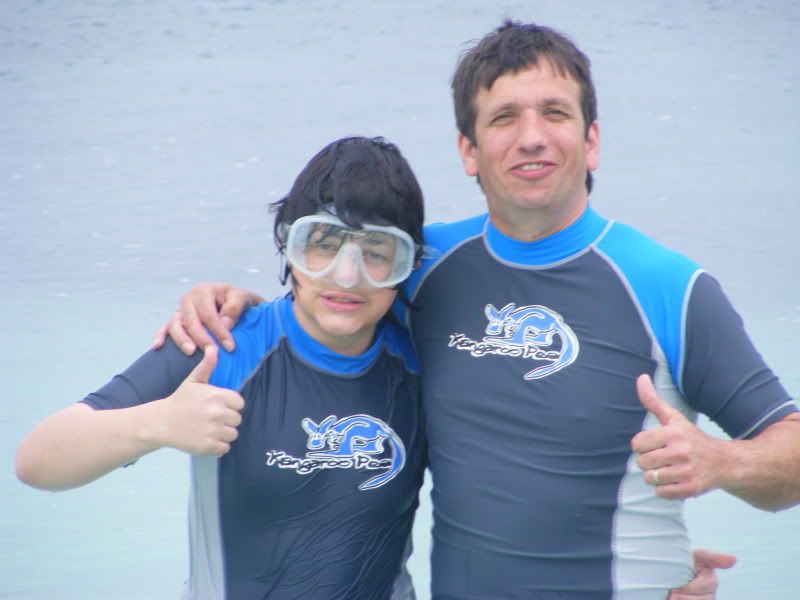 And the rest of us relaxed and chatted on the beach. The sun still hadn't made an appearance.
The girls decided to bury Taryn in the sand …..but it appears they missed the most important bit ….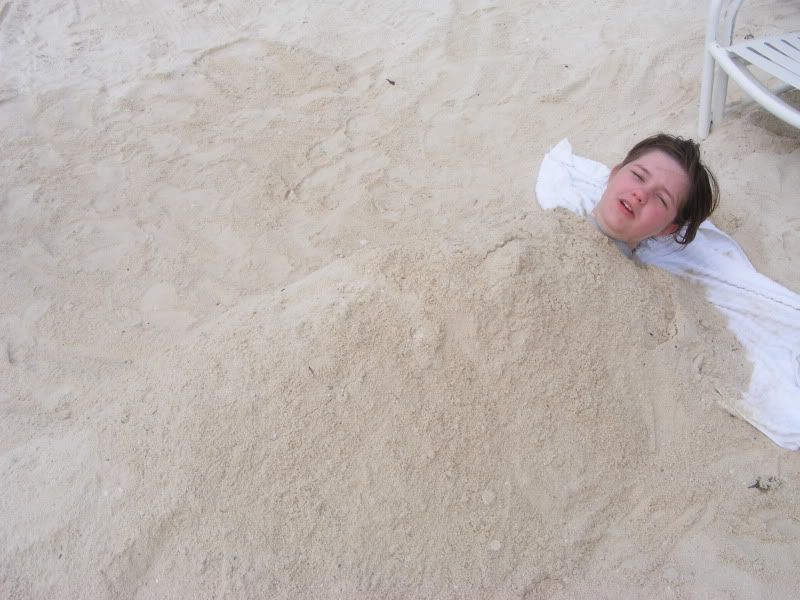 This local resident was rather cute: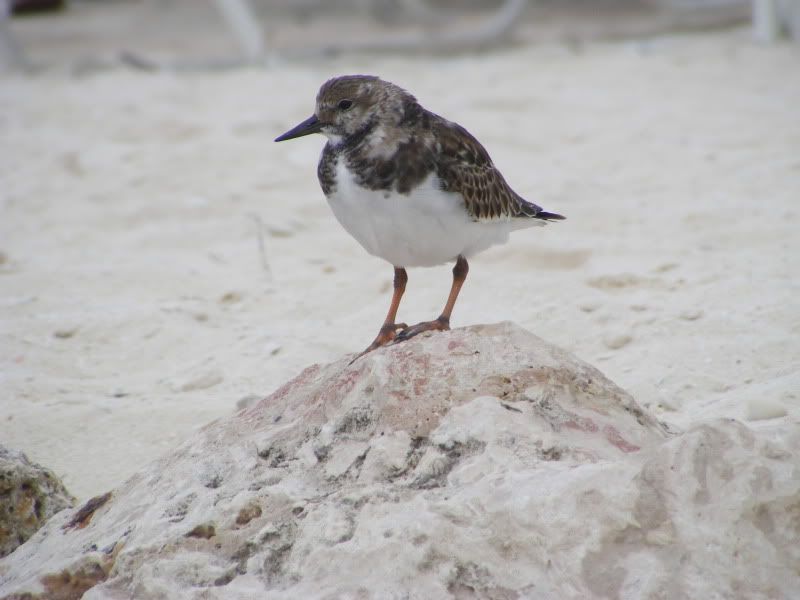 Before long it was time for lunch and we popped over to sample the wonderful food on offer at Cookie's BBQ.
Tony enjoyed his birthday lunch:
And this is what I had:
I am pleased to see that I showed considerable restraint on the chocolate chip cookie front.
After lunch Tony and I decided to hire bikes and have a look around the island. This was easier said that done for me who hadn't ridden a bike since I was a teenager, and certainly never in a swimming costume and sarong, but since I was not willing to walk back to the ship to change into more suitable cycling attire, it was that or nothing, and nothing would not have been allowed by the Castaway Cay authorities. So bikes were rented and off we went, and to my amazement it all came flooding back, a bit like riding a bike really!
We cycled along to the runway and took a few photos along the way, although I stopped the bike for attempting any photography, I wasn't pushing my luck.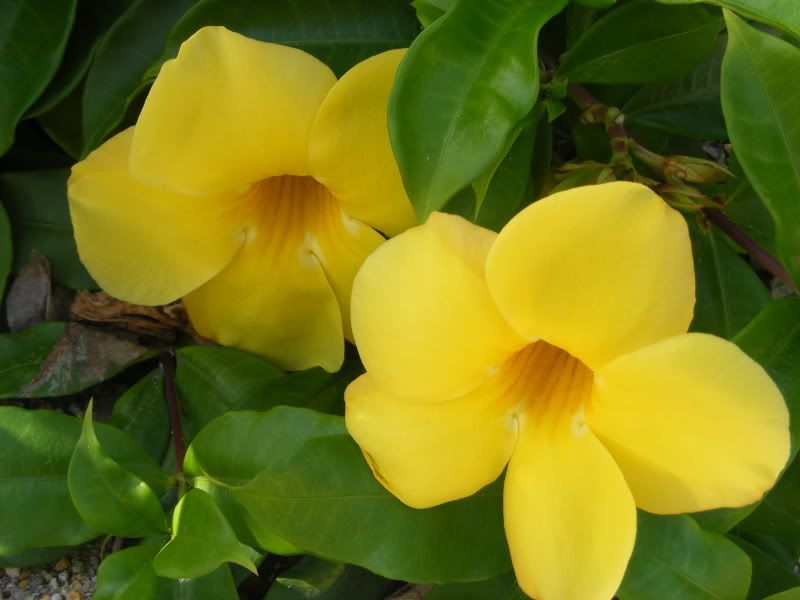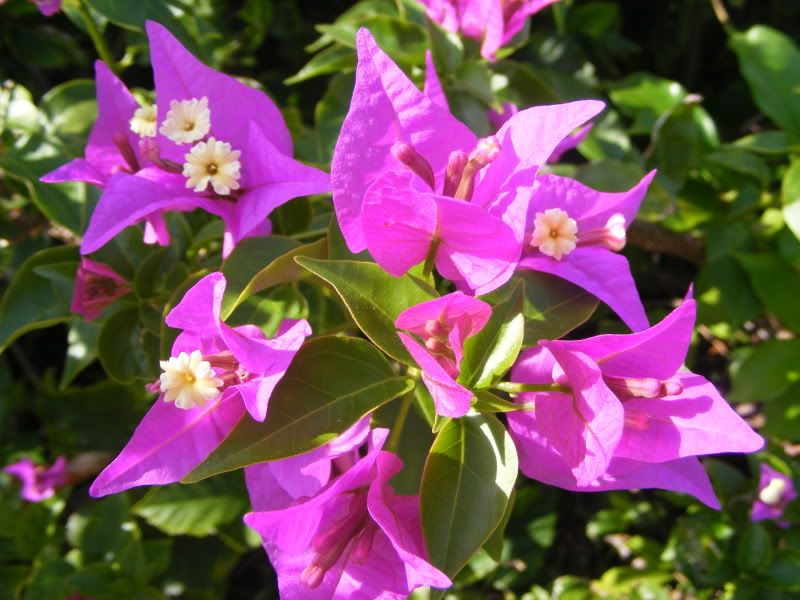 We cycled to Serenity Bay, which I didn't like as much as the Family Beach to be honest, but that's just me being picky.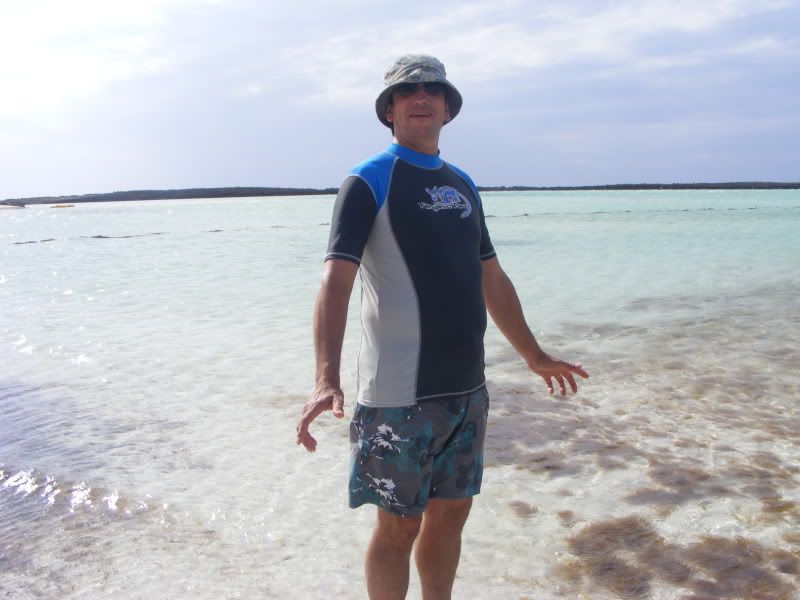 We encountered this little chap trying to cross the runway: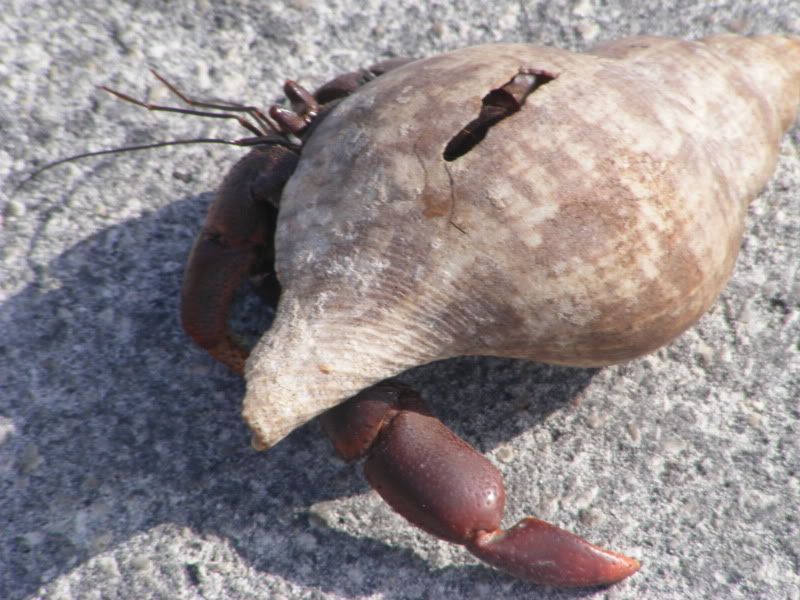 We then headed off to explore the cycling trails and found ourselves at the lookout tower … time for some more photographs then: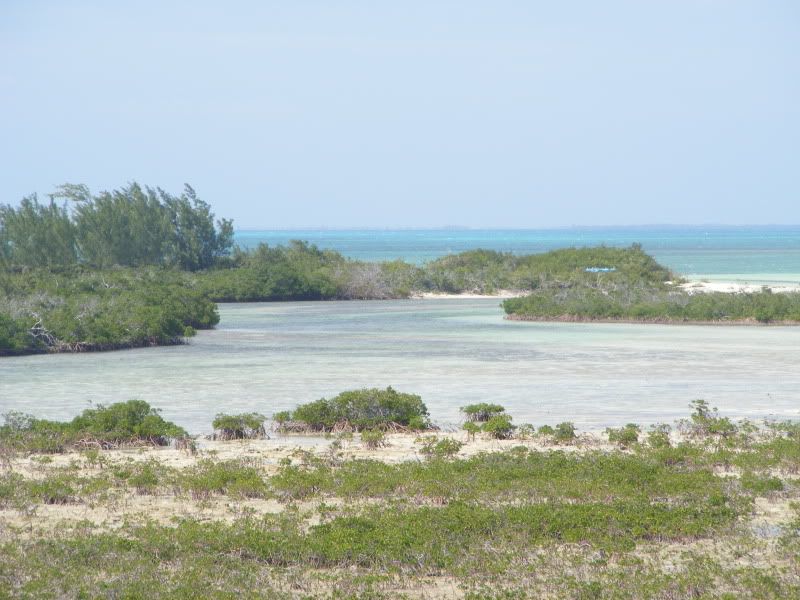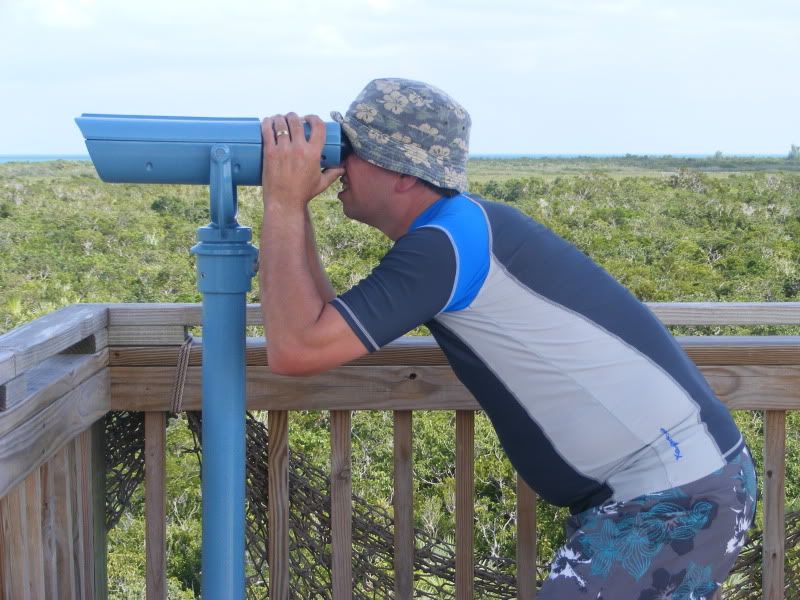 Tony spotted something really magical in the distance ….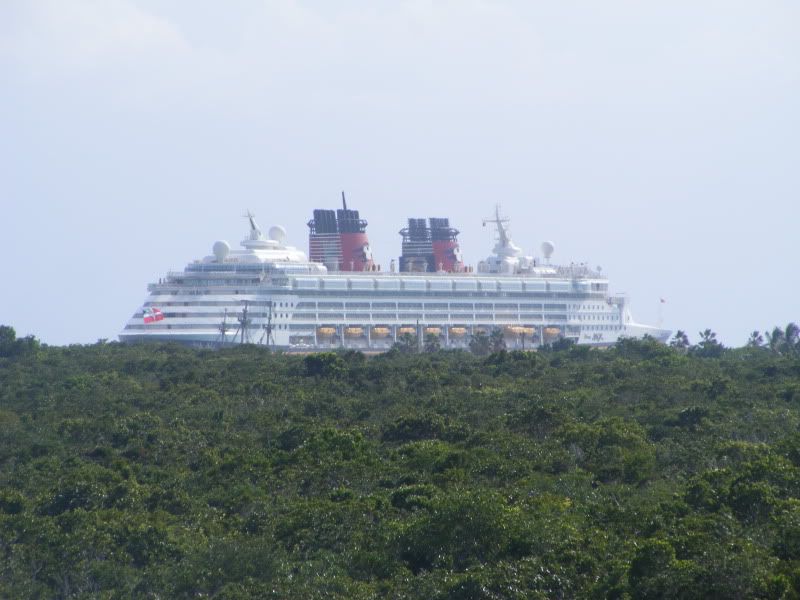 Sorry …. couldn't resist that one.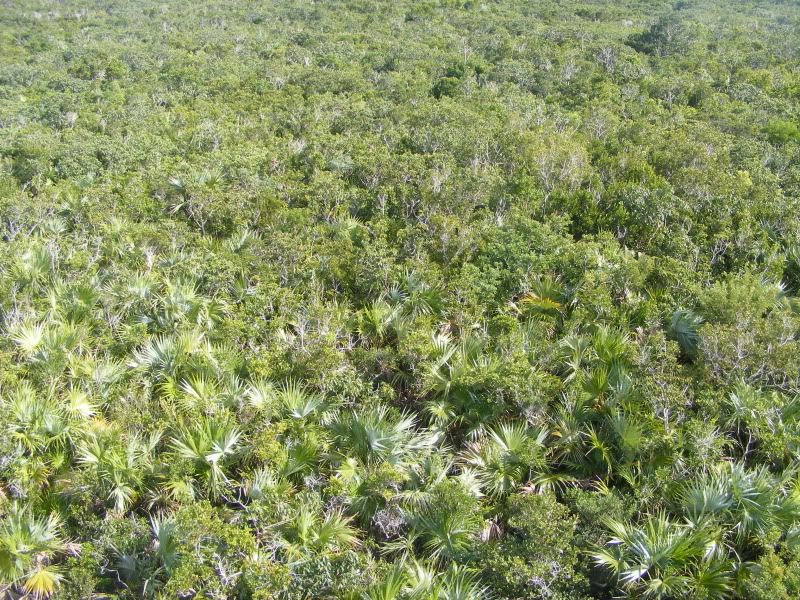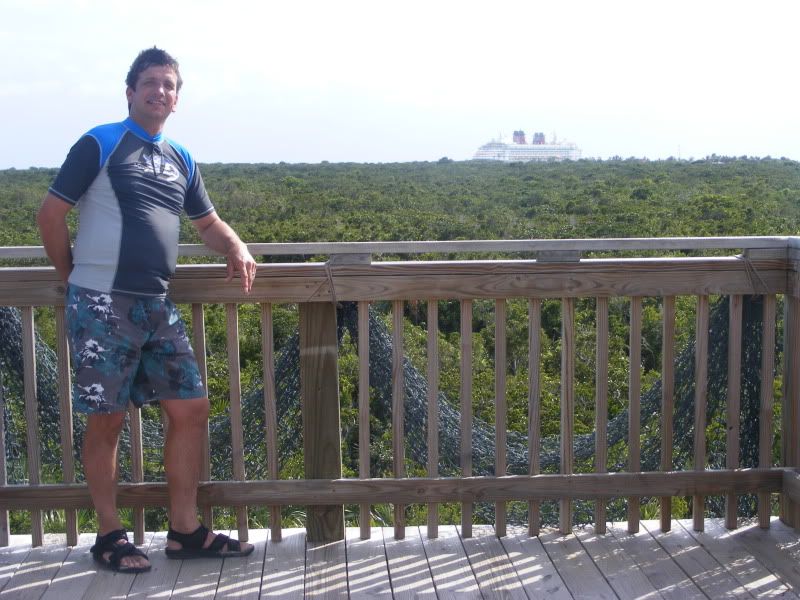 It was truly amazing how natural and unspoiled the landscape was when you got away from the developed areas. It was breath-taking.