<font color=green>I would be sitting on the patio
Tuesday 8th April
The alarm was set for 6:45 and we got up, ready, showered and was having breakfast by 7:20. I thought there would be more people there but there were only 2 other groups there (one of which was from a convention.) Breakfast was good, plenty of pasteries, cereal, cold meats and cheeses, fruit and cooked items. Once we had filled up we were ready to set off for the parks. Now again I had imagined that early entry would be busy. I had been planning the DLP trip at the same time as our trip to Disneyland in the summer. I have been trained from the folkes on the DL board that you must get to the gates at least 30 if not 45 minutes before it opens (EE there starts at 7:00 thank goodness for the 8 hour time difference!) So I was very surprised to find that at 7:45 Disney Village was deserted,
and we were the 1st people at the bag check area.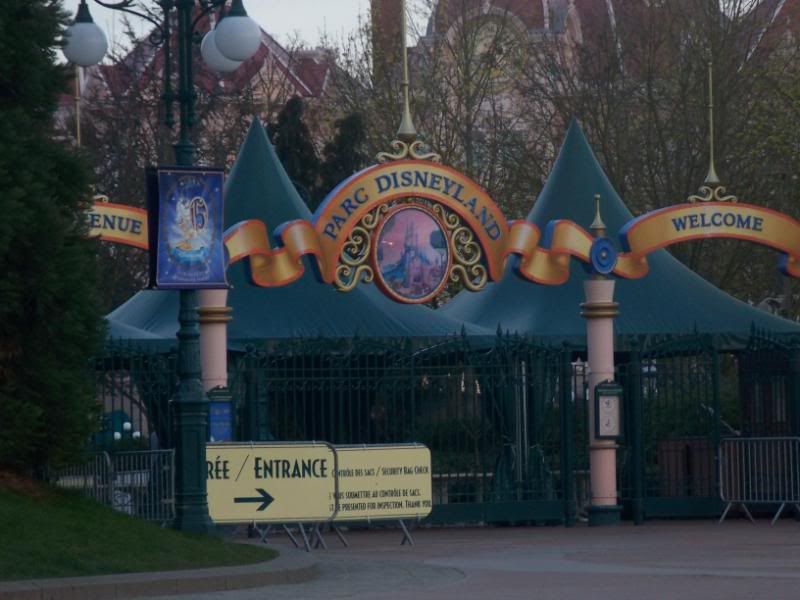 Soon a few more people appeared and a few minutes before 8:00 we were allowed through. As we were waiting many CM's were arriving for work. Pete and I decided to play and game and try to guess which CM's were characters!
Soon the security opened and we walked to the main entrance. We were the 1st at our gate. So I took a few shots of a completely empty park.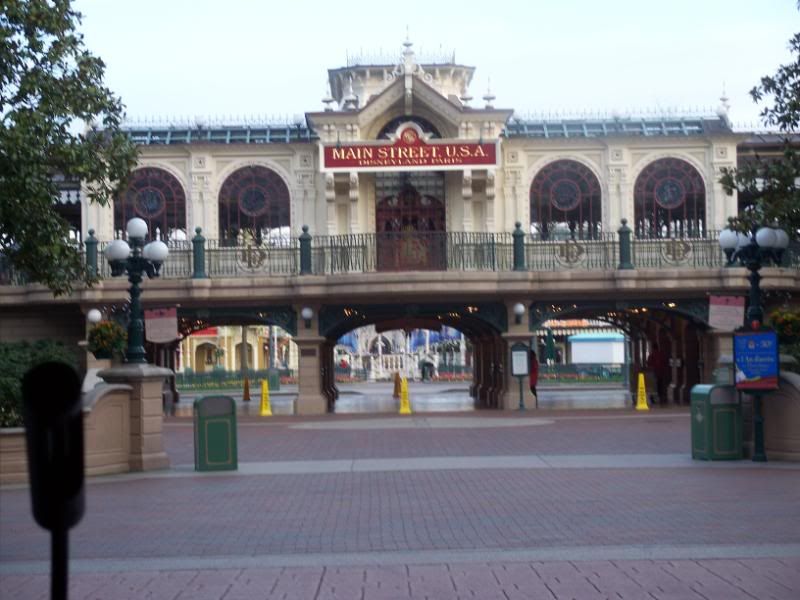 Soon the light on the turn style was green and the 1st people in line burst into the parks. I zoomed over to the bandstand to take some pictures of an empty park.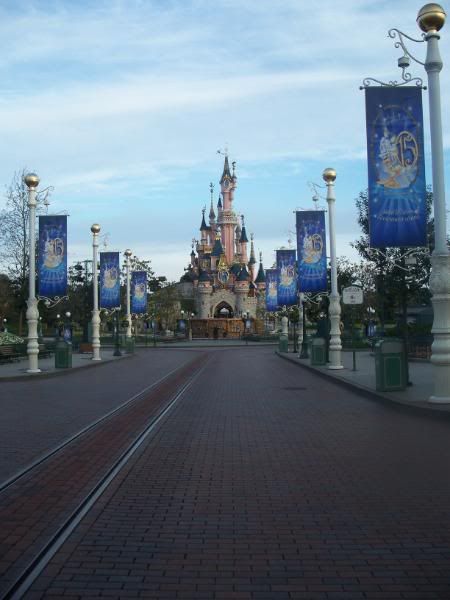 I found out yesterday that the two people who entered the park the same time as we did were Hildasmuriel and her daughter. I guess it had to be hard core Dissers who get excited about being the 1st in!!
We first of all set off for Fantesyland walking through the castle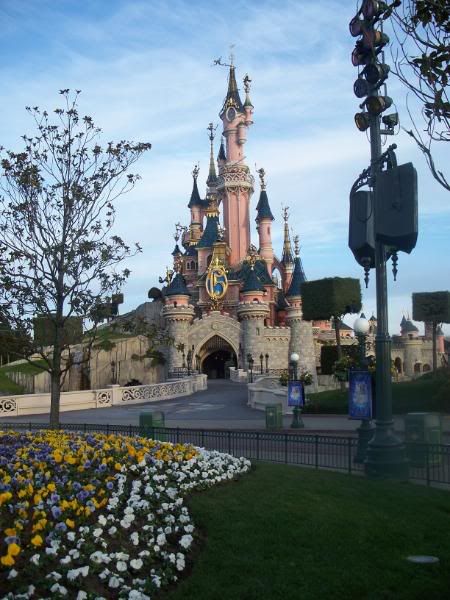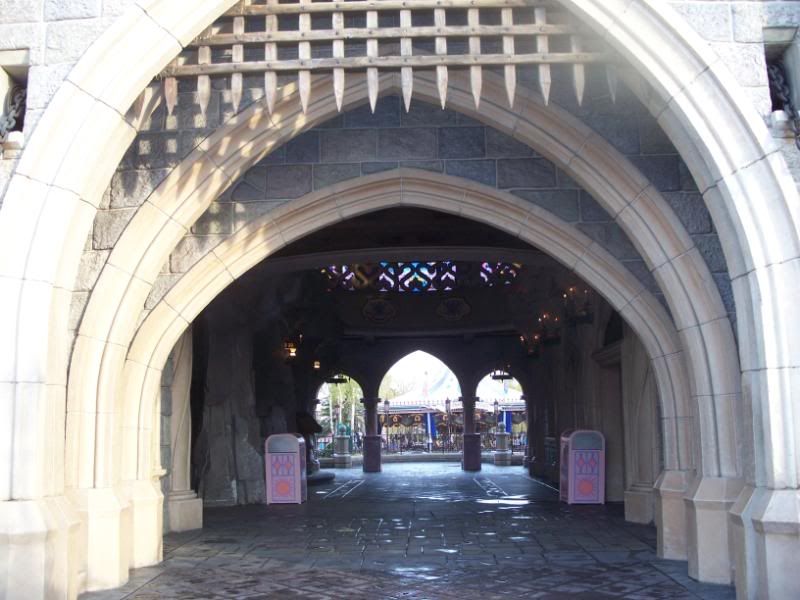 There was still no sign of any other people!! So I stopped to take a picture of the inside of the castle, I tried to do this in the past but there is usually someone stood on the balcony.
Then we entered a deserted Fantasyland.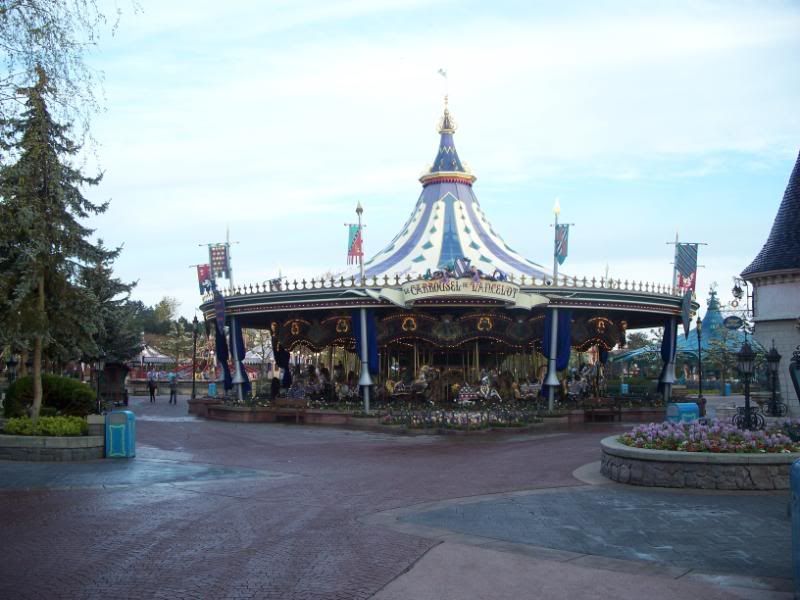 We went on Peter Pan followed by Pinnochio. They were both walk on as there was still no one else there!!
So I took a few more pictures of the empty land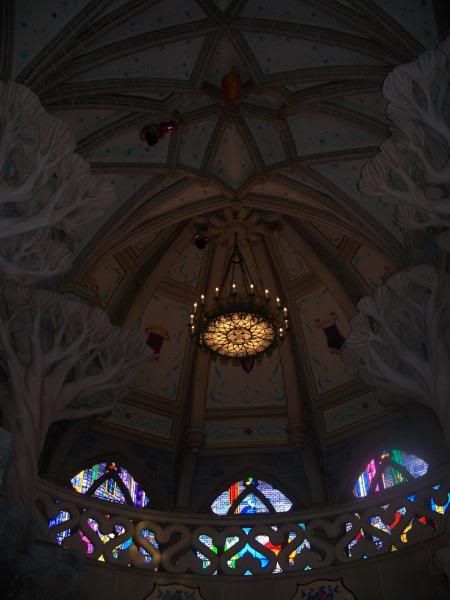 And then we headed over to Discoveryland and I took a few castle pictures on the way.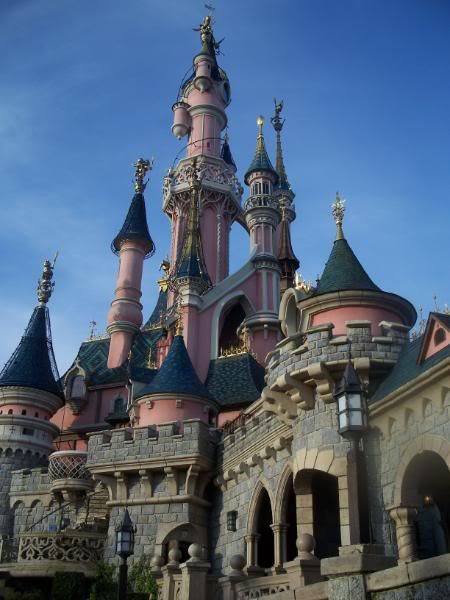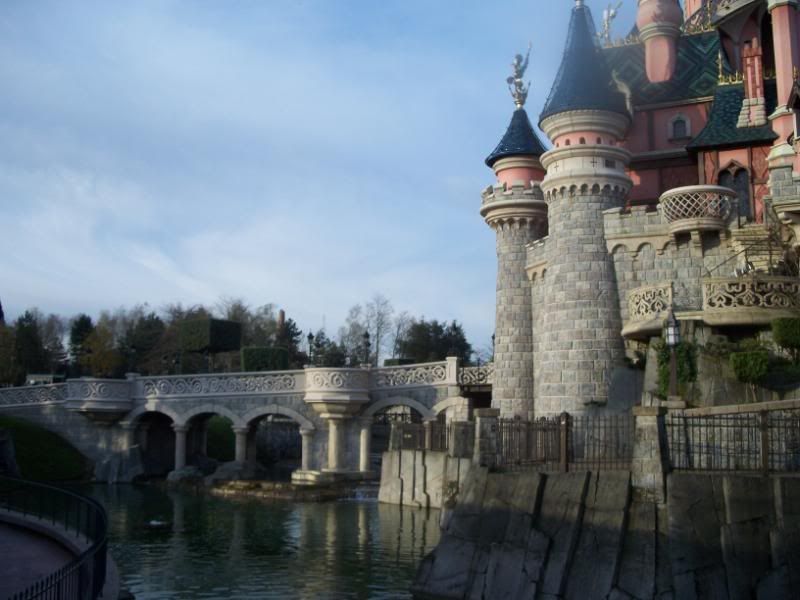 The work they had been doing on the bridge was now completed
Again Discoveryland seemed deserted, although by now there were a few more people around.
Buzz was having a technical problem so we rode Space Mountain and few times before Buzz opened. Then we rode Buzz a few times too (Pete thought it would be funny to take control of the car spinning so I would loose. His plan failed!)
Then we decided to go and explore the inside of the castle. A few more families were starting to arrive now.
By now it was 9:30 so we decided to head over to the Studios as we wanted to ride Crush. By the time we arrived the gates had opened and there was already a line forming for Crush so we joined it. Whilst Pete waited in line I kept wondering off to take some pictures!!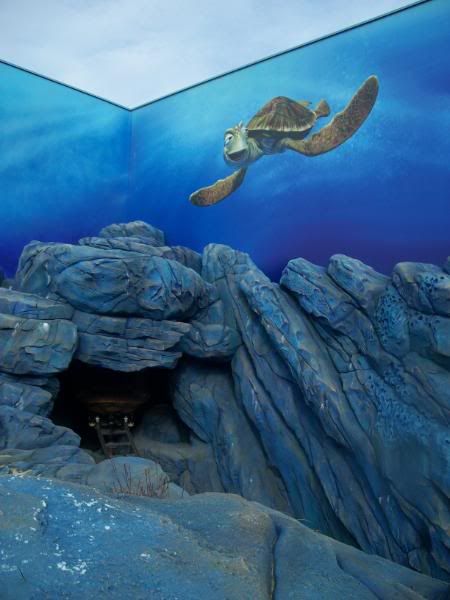 I love the new Toon Studios area of the park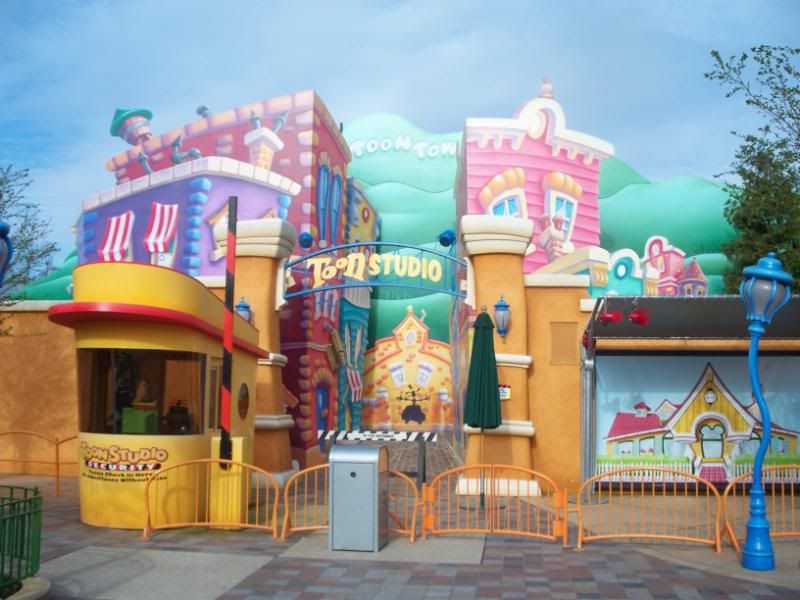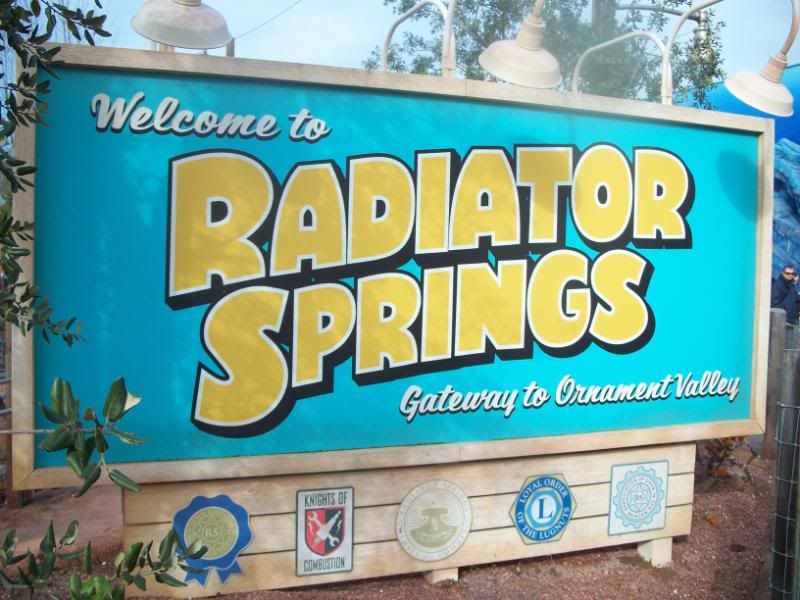 Soon it was 10:00 and Crush was open. We only waited a further 5 minutes before we were on. I have to say this is probably my new favourite ride!!
Next we headed over to:
However the wait was over an hour and the Fast Pass machines were covered up so we deicded it could wait.
Instead we headed over to the Backlot Tour. Unfortunately for us the Florida one is much better, although I do enjoy Catasprophe Canyon on this version as well.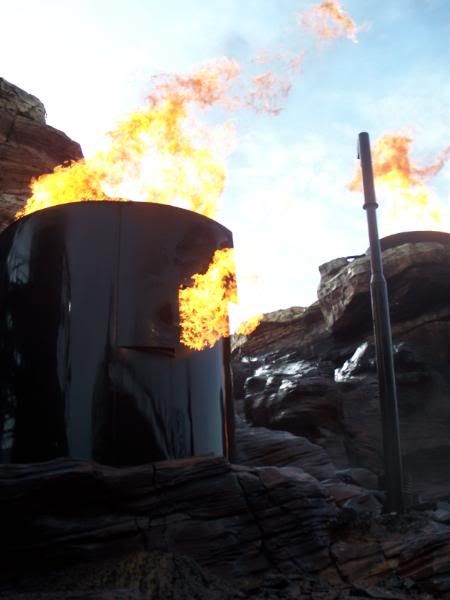 By now it was 11am and we decided we needed a coffee break so we headed over to Studio 1. Whilst there we did a little shopping and I traded a few pins with the CM's too.
Next we decided to go to Stitch Live. I thought it was a cute show, however it did rely on the people who were picked on to be enthusiastic, some of the people chosen were not so the interaction was a little slow. I did think it was very cleaver though!
By now it was lunch time and we were feeling quite tired and we knew we had a lot of walking to do in the afternoon so we headed back to the room for a break, taking a hot dog with us.
More to come, I have used my quota of pictures for this post!!