It had come to the part of the trip to the Lego Store that is my least favorite--that point in time when we exchange hard earned money for little bits of plastic. When the fruits of hours worth of teaching children were transformed into a Ziploc bag filled 1/4 of the way with toys.

I hate paying for stuff.

I love shopping. I love bringing it home, looking at it, playing with it, etc.

I hate parting with cash. So instead of standing in line, I left Dan there with Sheldon and took the girls over to my personal favorite store in the whole wide world: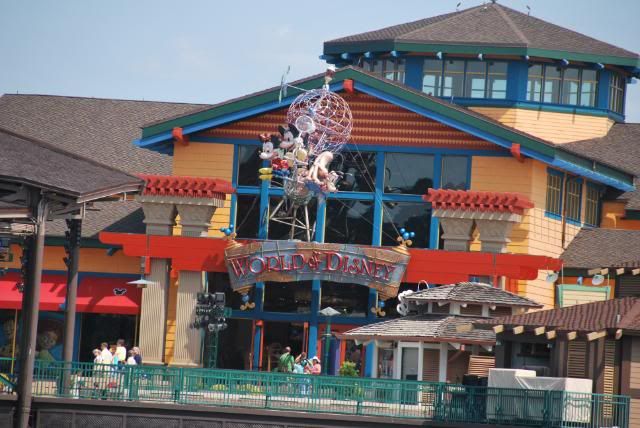 AH. . .Everything Disney in one store? Yeah, this is my dream.
​
And what did I buy there?

Nada.

Three weeks later, I can't believe it myself. I walked into World of Disney, spent half an hour in there, and walked out empty-handed.

*insert jaw drop here*

No matter.

When we walked out of World of Disney, rather than take the--what I consider--front entrance, we took the side entrance, which is on the opposite side of the Lego Store.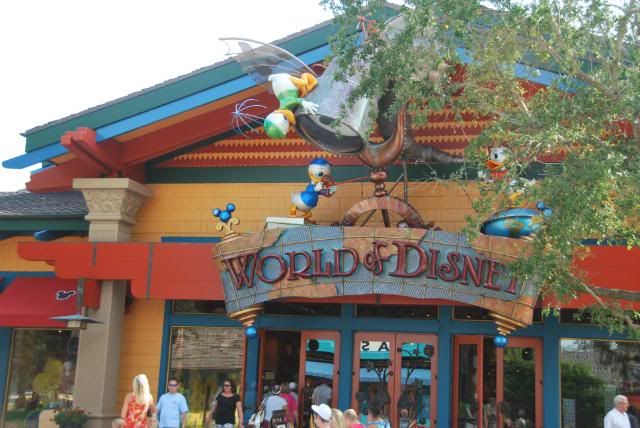 Amanda's exhibit 1--the exit from which we exited
​

As we walk out, Sheldon raises the question, "What's that SMELL?"

Only my other favorite store in the world: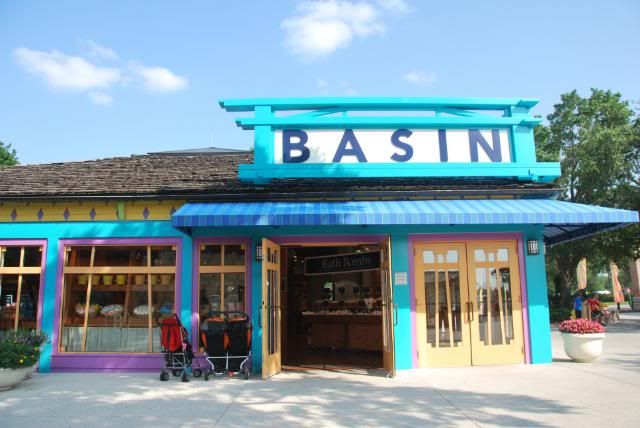 We ladies are suckers for good smelling stuff. . .
​
We walked over to the one place Sweetie was determined to spend money, with only one thought on my mind: soap with Mickey Mouse heads. Facebook friends will note that in March, I lamented that I only had this one left: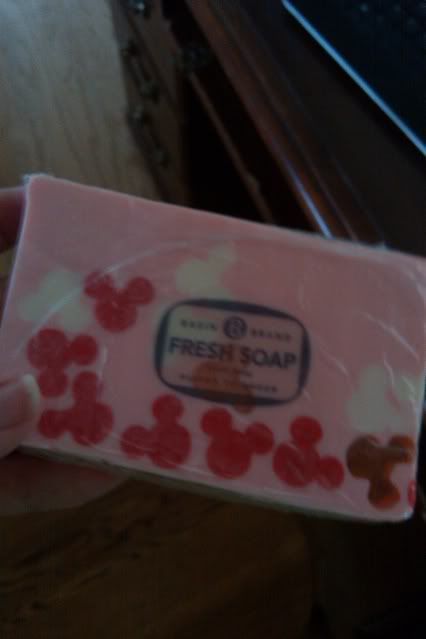 Ah, how lonely you were, my Mickey Head soap.​
As a matter of fact, this soap is only purchaseable at a Disney resort.

Sheldon, who asked the question, "What's that smell?" spends the last of his spending money on bath bombs. Maybe that will help with his various and sundry smells. . . .

Maybe not.

After leaving Basin, we all went back to the room. We swam for some time in the quiet pool, and then finally turned in by 9pm. We had an exciting morning coming up and didn't want to sleep too late. After all, the Beach Club was waiting for us!

Coming up: ONLY ONE ROOM REQUEST