This is the first time I've tried to do one of these and the first time I've tried to use Photobucket so please let me know when I go wrong...
A little about us, we are Me 35 bloke, my DW 36, My DS 11, My Dsis 47 and my DBiL 50. We stayed in a villa near but not in Champions Gate for three weeks starting February 1st.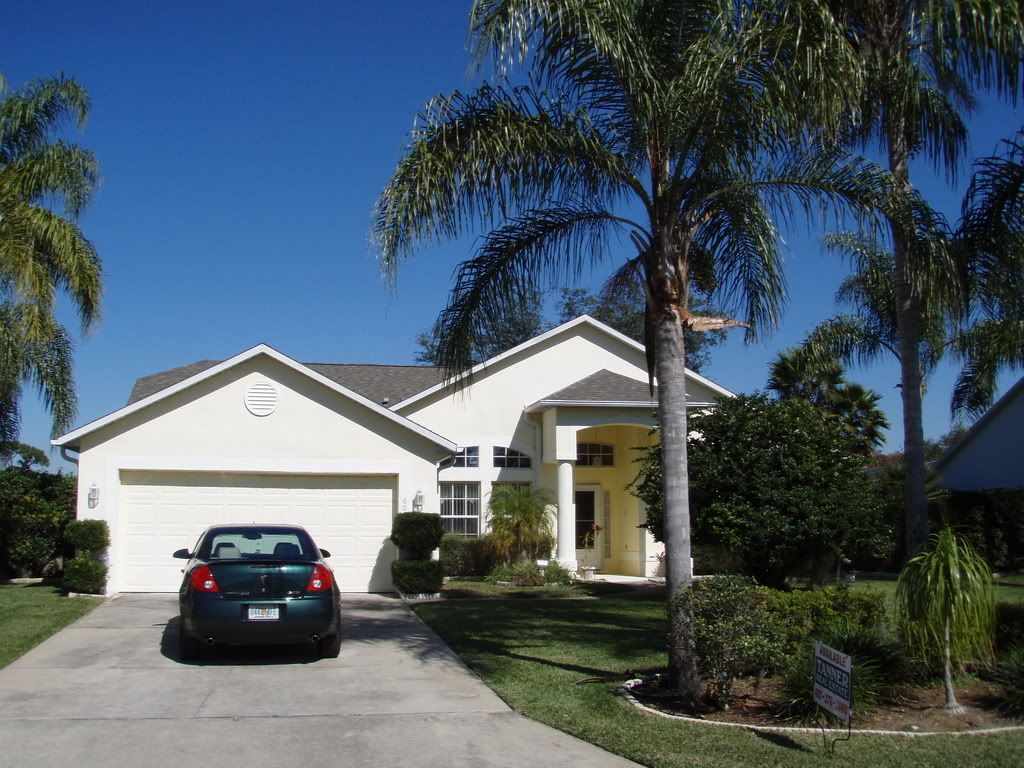 We had two cars between us as we did not all want to do the same stuff all the time.
Day 1 MGM
This being the quiet time of year we didn't see any point in adopting the full on 'theme park commando' mentality and so got up when we woke up, and then took our time over breakfast and getting ready.
We (me, DW&DS) got to MGM around 10:30 and went straight to ToT, only pausing to take this.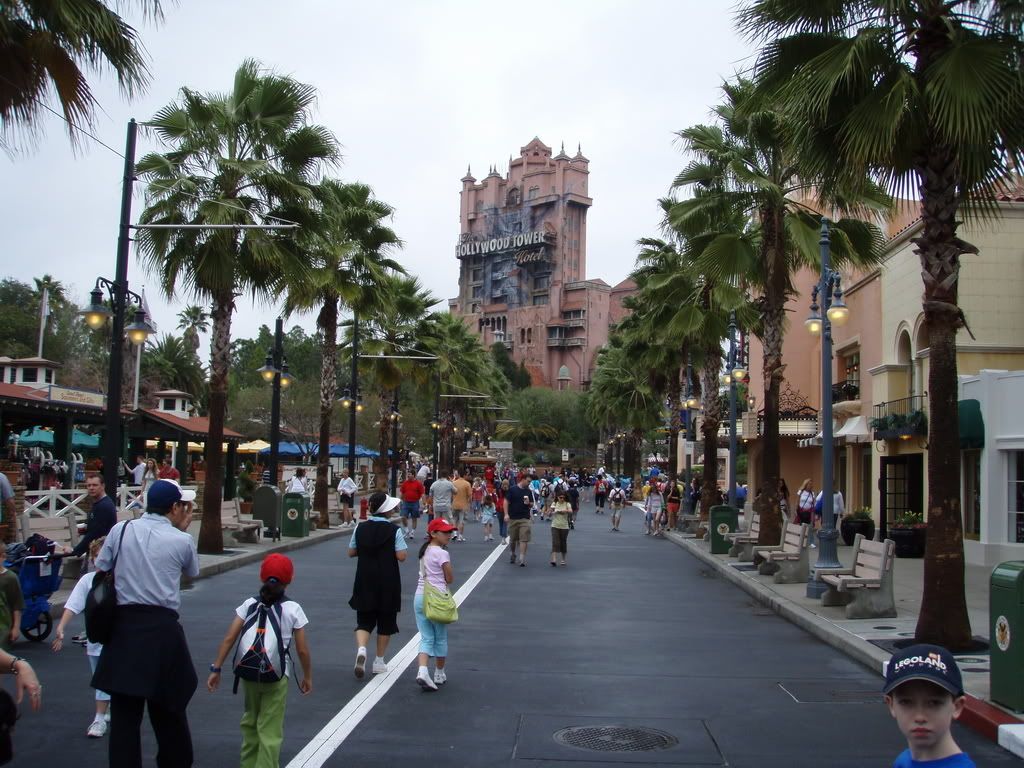 It was a walk on with no wait at all, other than for the car to arrive in the basement.
From there we walked down to RnR, on the way a guy walked up to me asking would we like these, holding out 3 unused dream Fast Passes, as they were on their way out of the park.
Of course I said yes thanks. As I posted before it was so quiet that day that Fast Pass was not in use, so we have some great souvenirs of the day.
It was the first time DW had been on the ride, and it will be her last! Some coasters she loves, other she hates, and I cannot work out the patten to help her choose in advance what will be what.
From there it was a quick walk to GMR (Gangster version) and onto lunch in the ABC. Muppets 3D followed and then onto Star Tours.
Star Tours is not a ride for DW, and I had never been on it due to queue length last year. I have to say that the line is better for the ride IMO, even if we did walk straight past it all. While waiting for our simulator doors to open a Storm Trooper came round the corner and 'checked' us all over, some great looks from the kids in the line.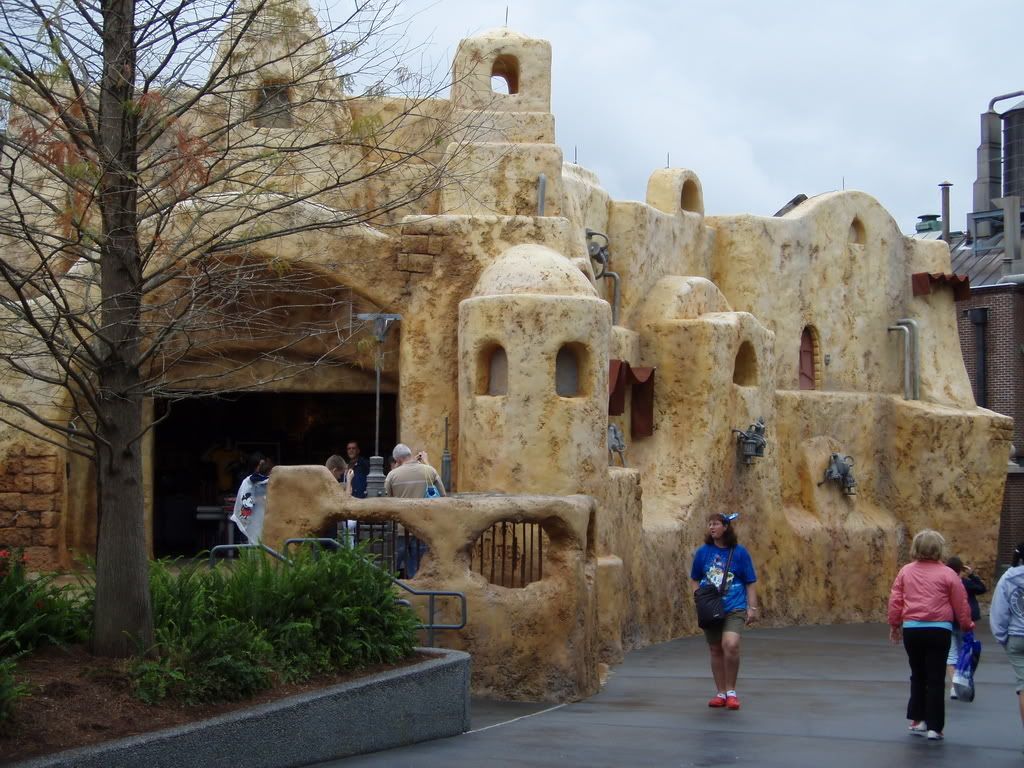 We then did the Back Lot tour, noticing that they have added the bone cages from Pirates 2. We walked back along Mickey Avenue, taking in the Animation show, to Tot where there was now a line.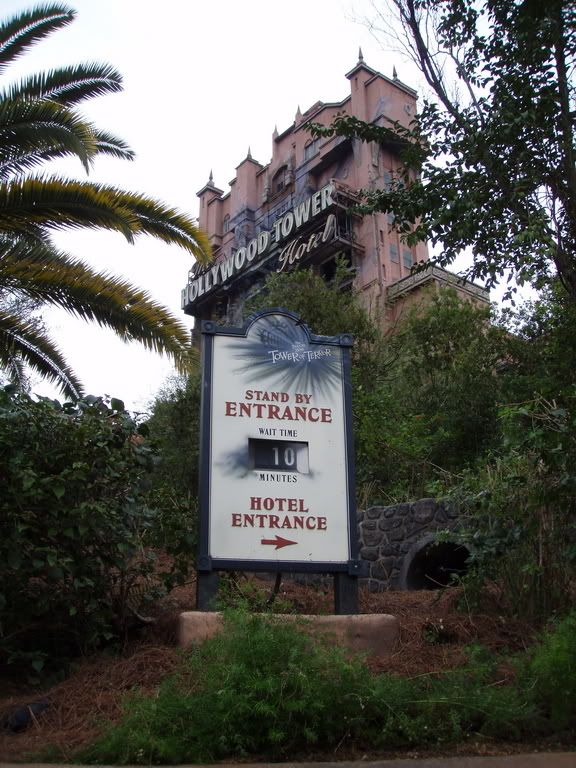 This being day one and all of us feeling the travel shock we decided to head of to Walmart to get the stuff I had missed the night before and then onto food and bed. One the way out though we came across this show on Sunset.
I don't know if any of you have seen it, but it is supposed to be a comedy talent show (maybe finding material for Monster's Inc?). It was just not funny, people stopped to look, heard the material and walked on. I felt quiet sorry of the CM's, but after a while we too walked on.