The European Union will bar American visitors because of the spread of the coronavirus in the US. Dozens of other nations are also banned.
www.businessinsider.com
The US stands pretty much alone in how bad a job it has done in trying to coral the pandemic. The US has about 4% of the world's population, about 25% of both the COVID cases and deaths. With over 2 1/2 million cases and over 126,00 dead,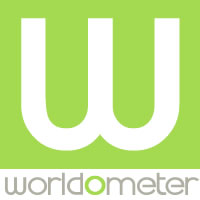 Live statistics and coronavirus news tracking the number of confirmed cases, recovered patients, tests, and death toll due to the COVID-19 coronavirus from Wuhan, China. Coronavirus counter with new cases, deaths, and number of tests per 1 Million population. Historical data and info. Daily...

www.worldometers.info
Also probably Russia and Brazil will be blocked from entry. Brazil is looking soon like it could be worse than the US.