<font color=deeppink>a little on the OCD side<br><
Saturday 5th February 2011
We woke about 9am but I had a headache and Lee didn't feel to great either so we lazed around in the room for a few hours. After a while we decided to have a walk over to Kidani and have a look around the resort as we hadn't been there before.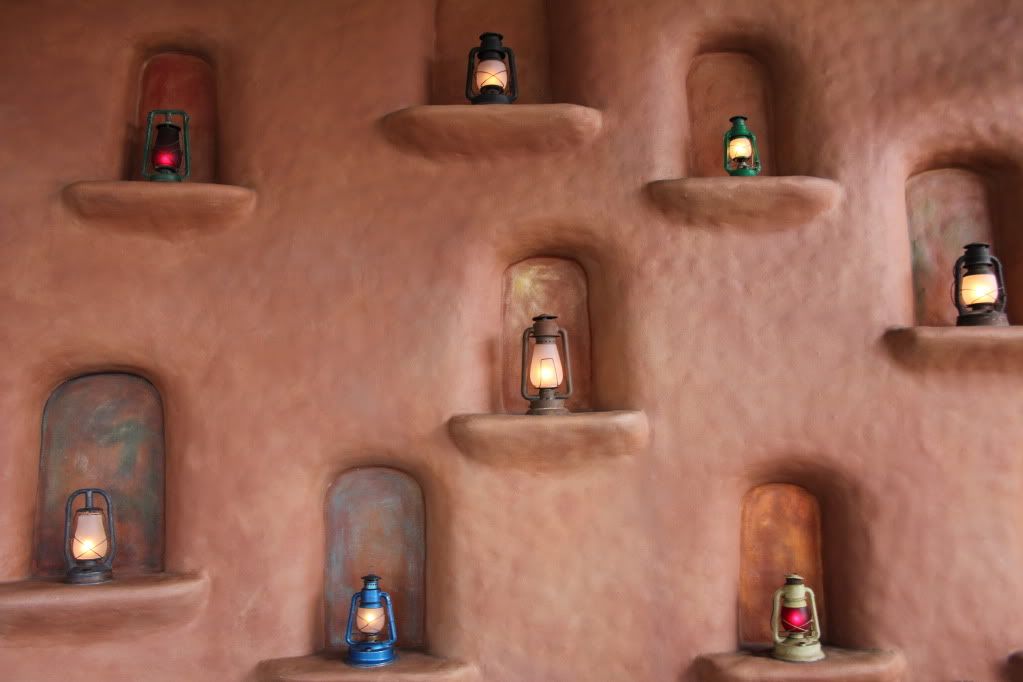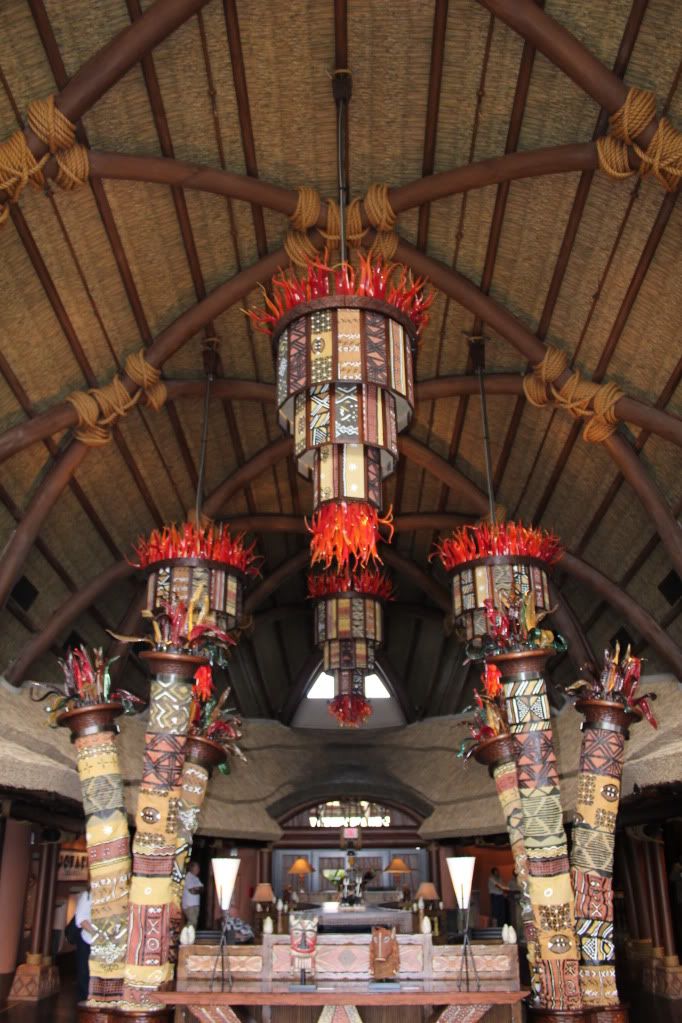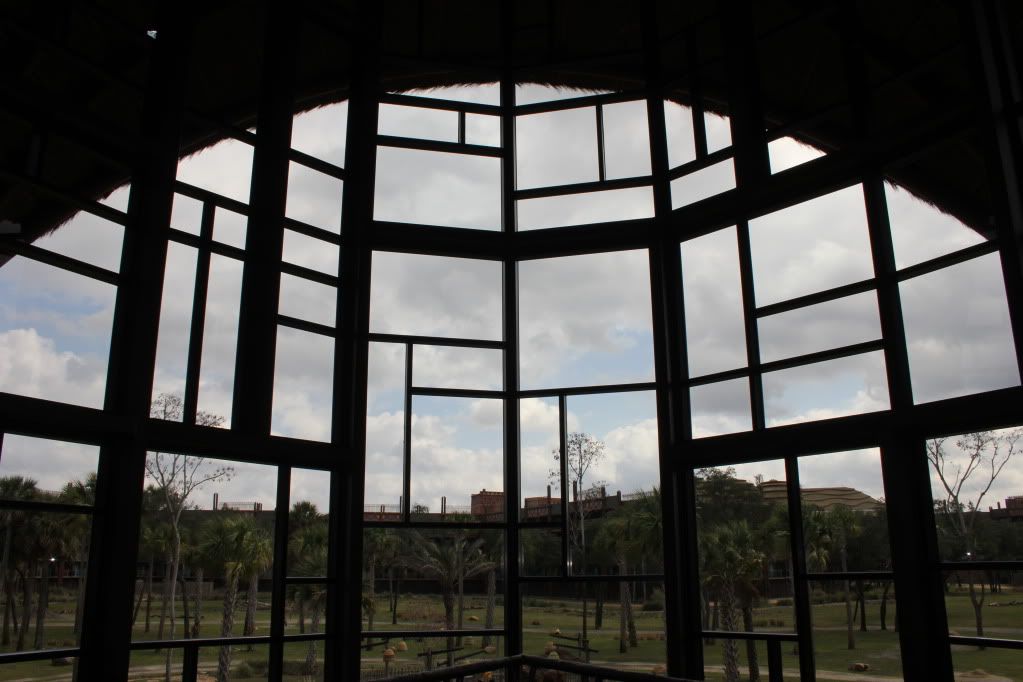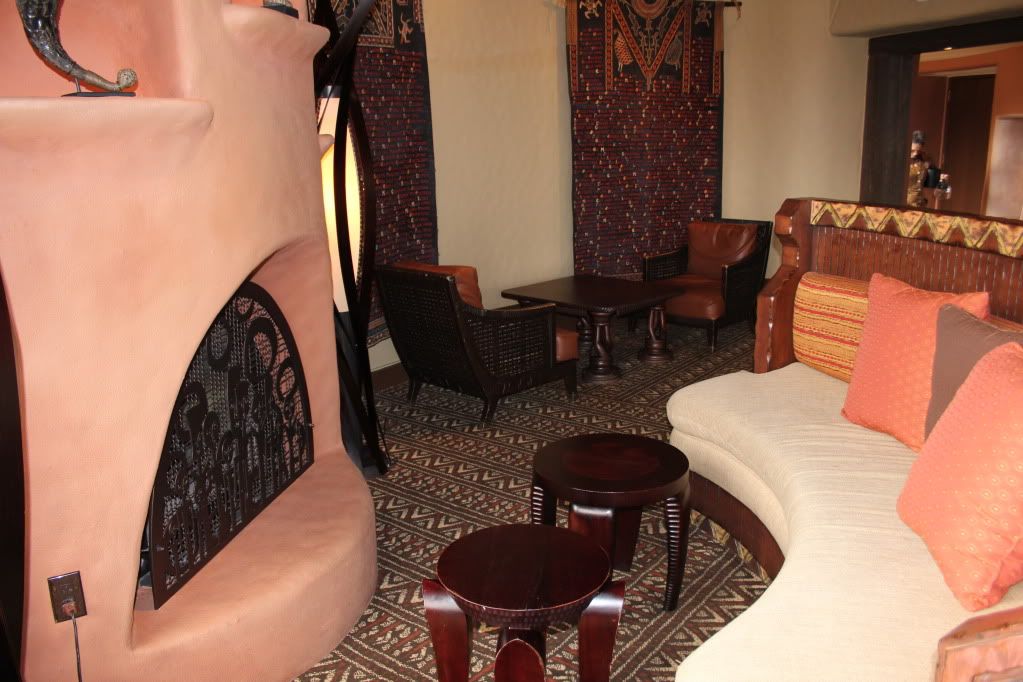 We walked back to Jambo House and went into Mara for some lunch, sorry no pics of lunch - we must have forgotten. I had a Cheese Flatbread and Lee had half a Chicken with Mash.
After lunch we had a walk around AKL and took a few pics: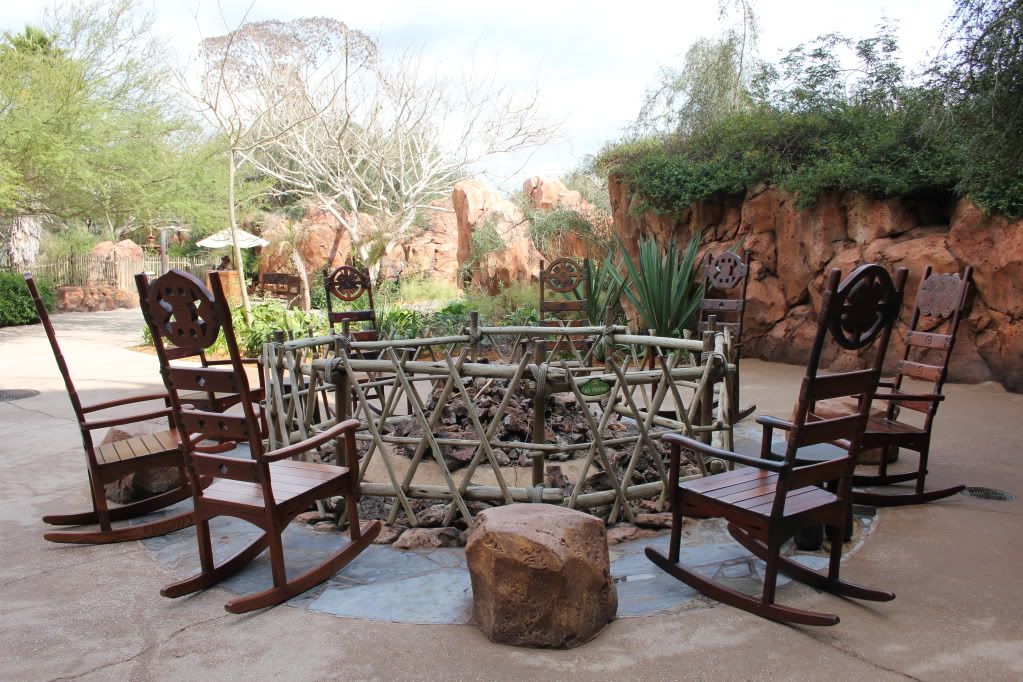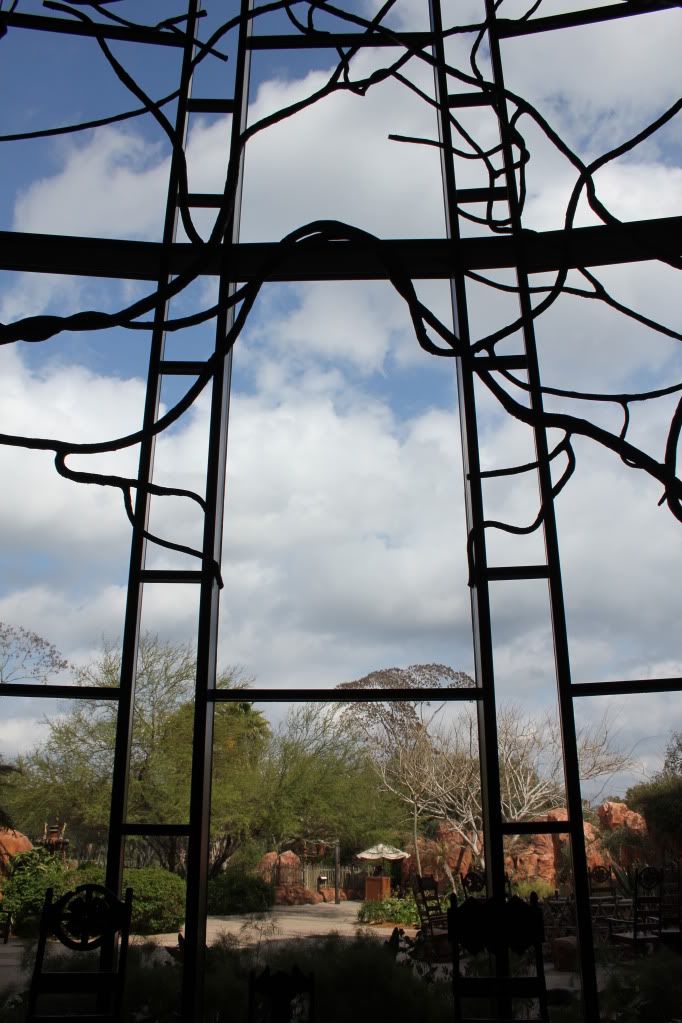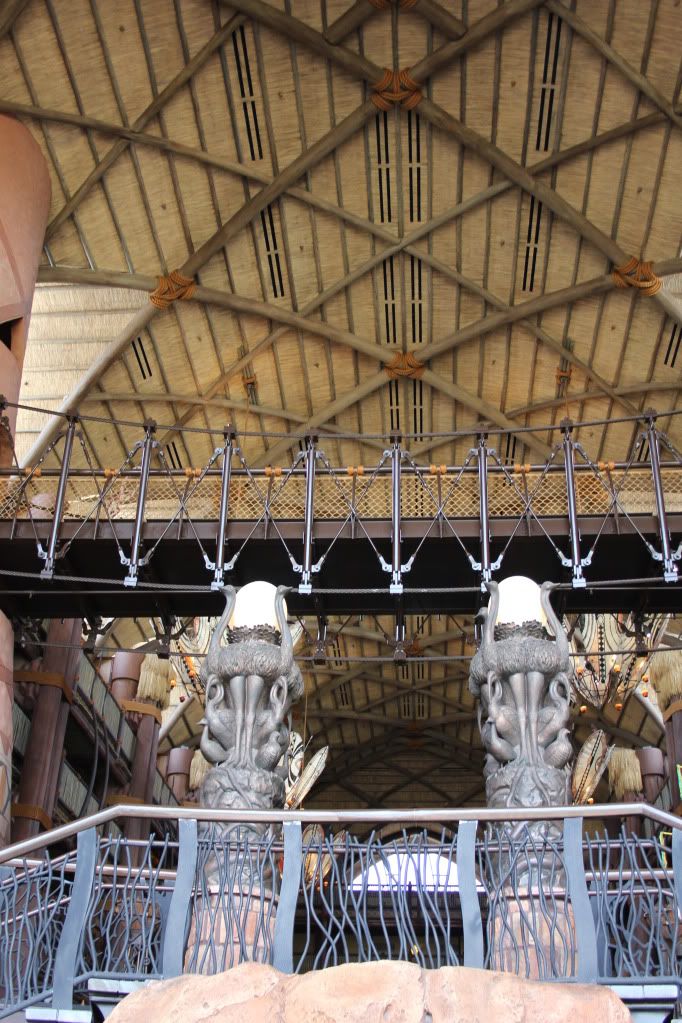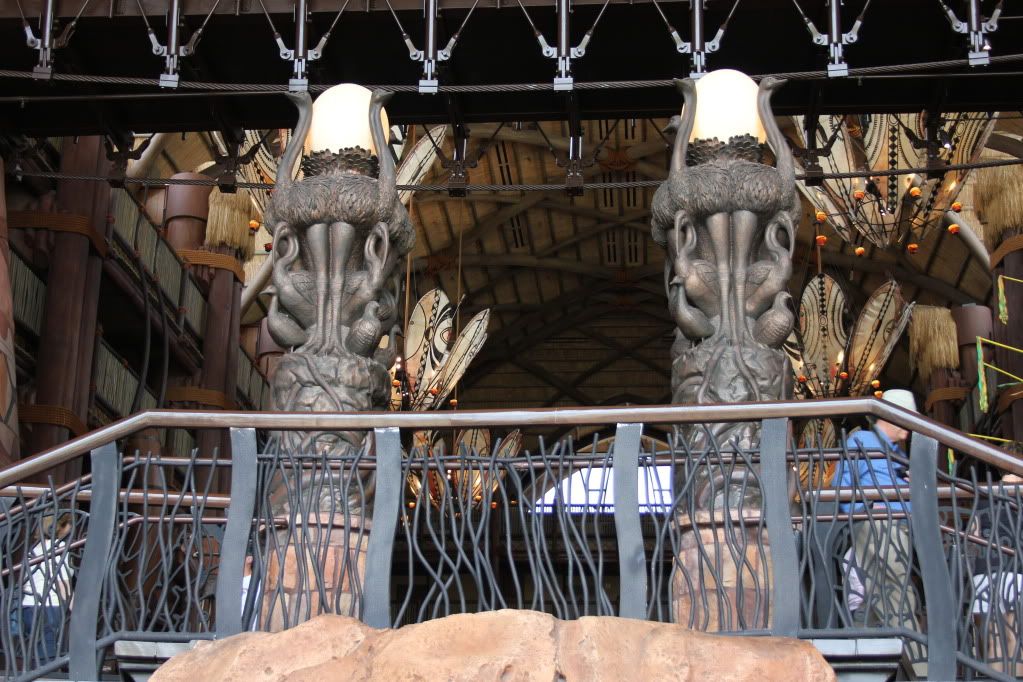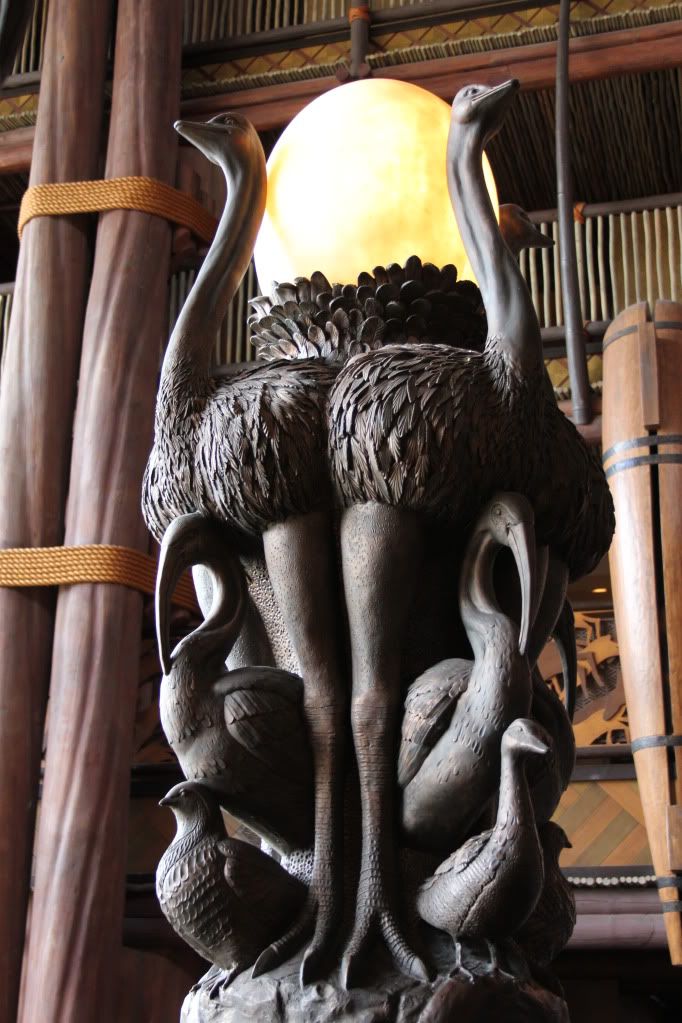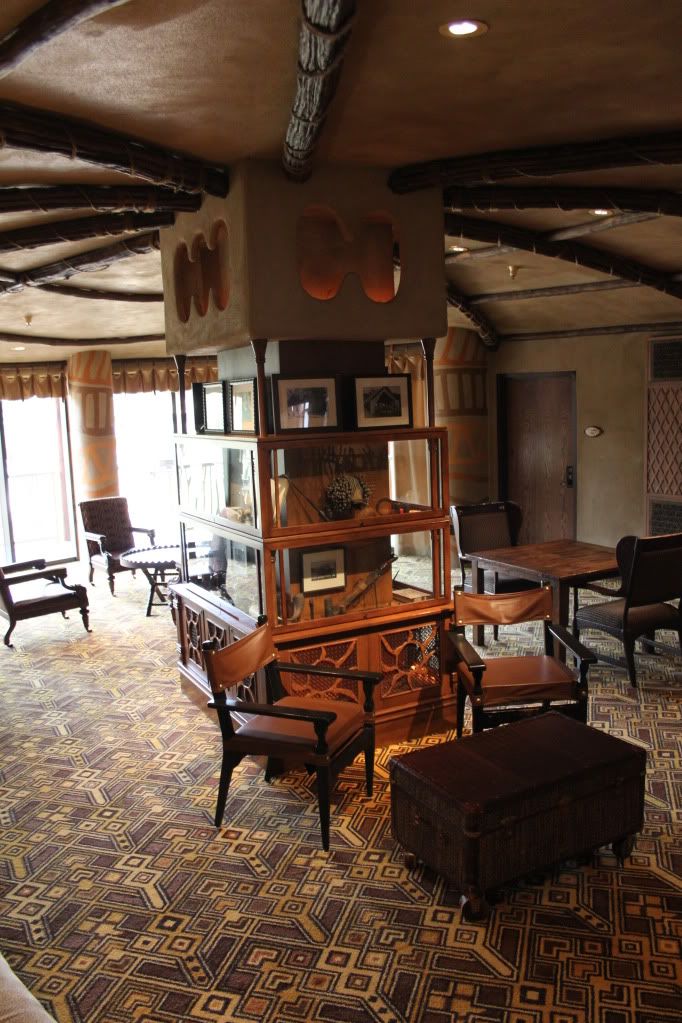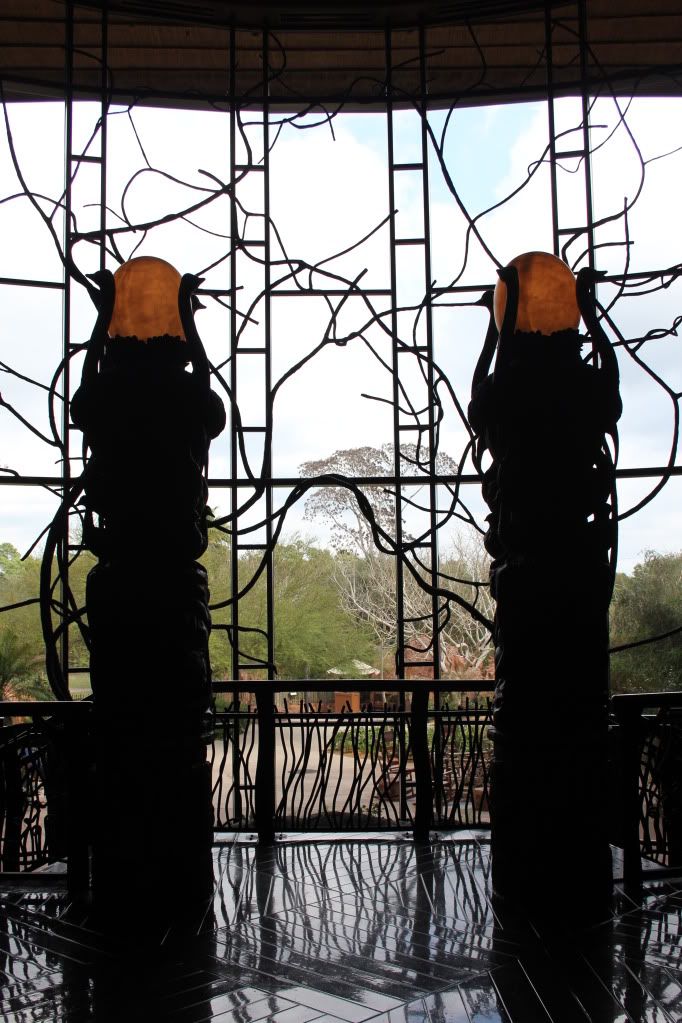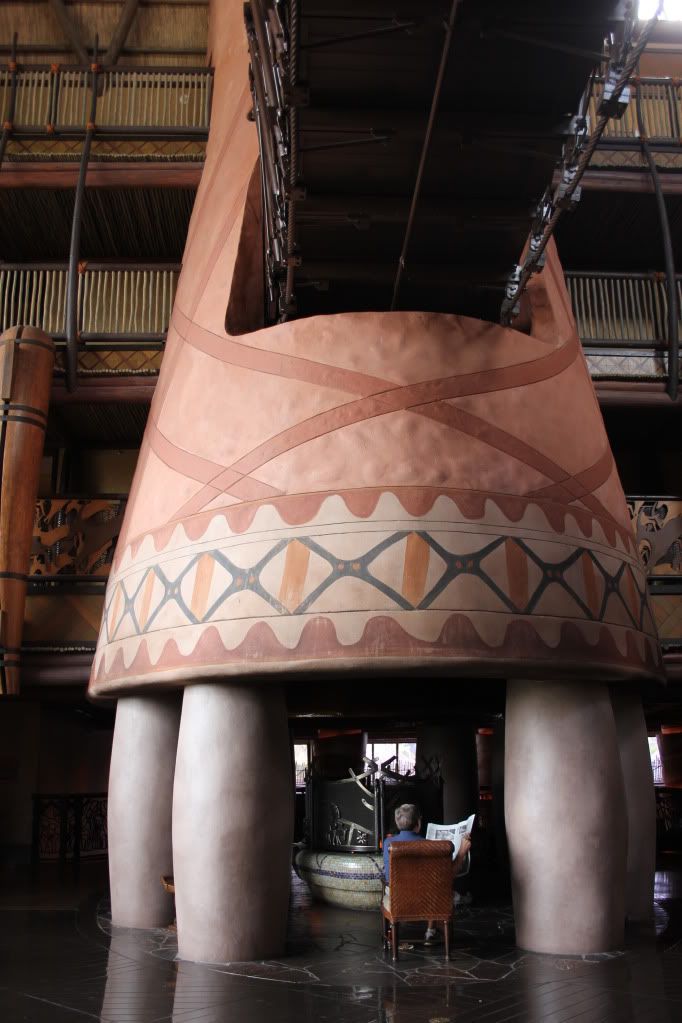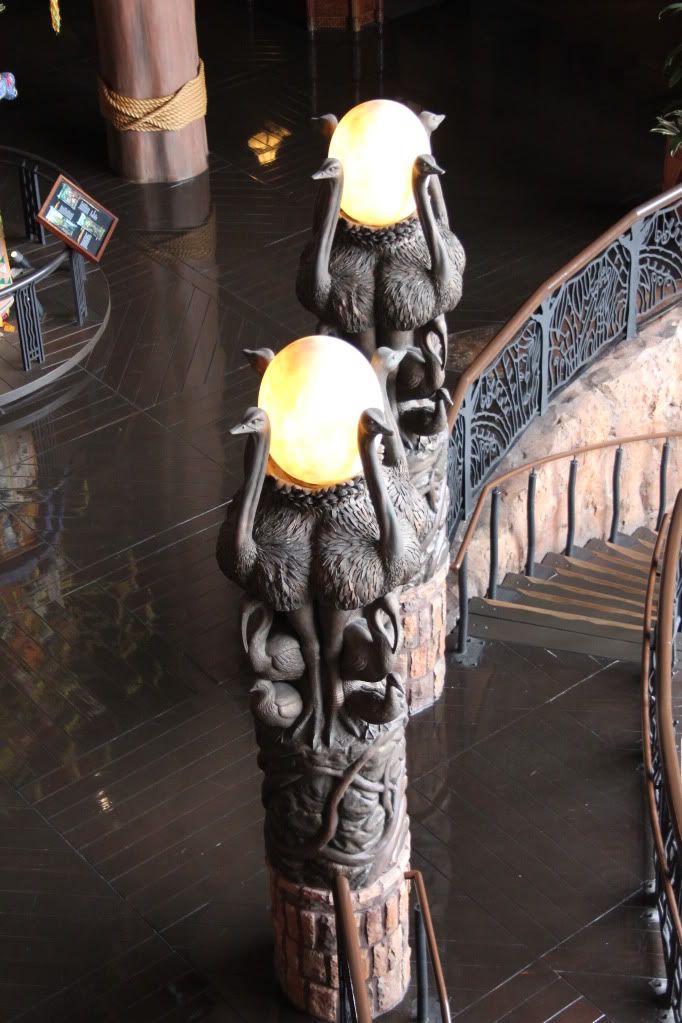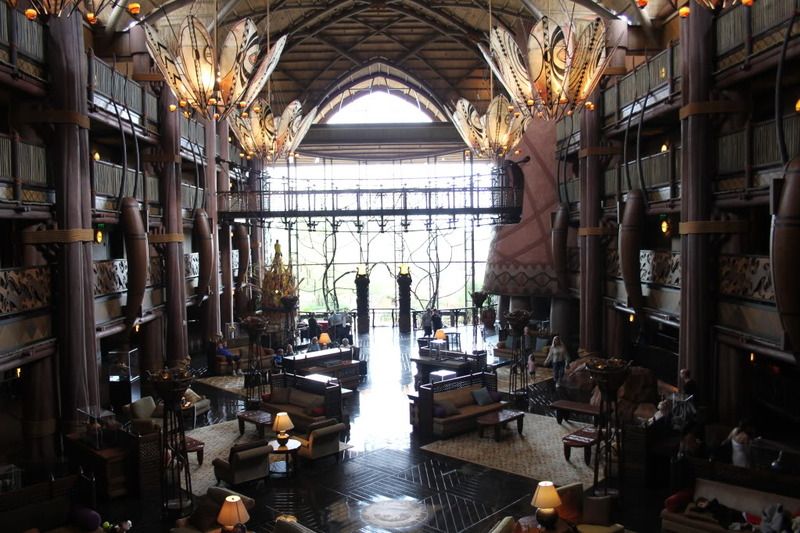 We went back to the room and dropped off our Camera bag, then got the bus to Downtown Disney. Whilst waiting for the bus we decided that today's animal impression was Monkeys.......what can I say??? Maybe it was because we were staying at Animal Kingdom Lodge and we were trying to fit in????
(Monkey? I look more like a rabbit???)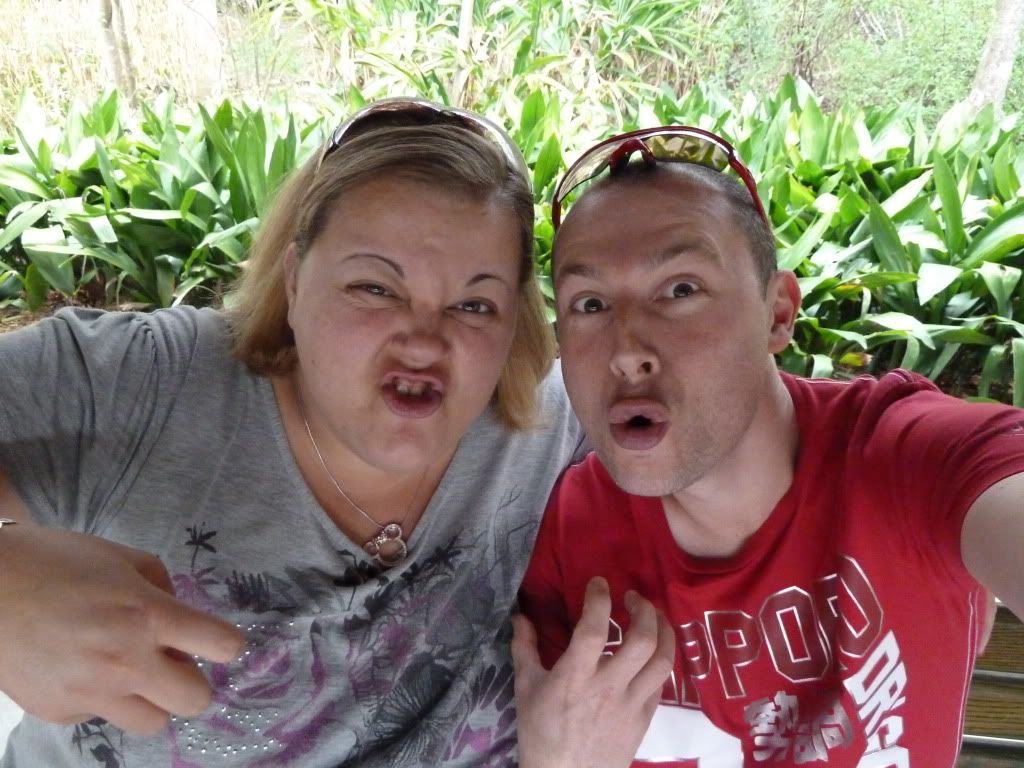 We headed to the cinema to see what films were on and luckily Tron 3D was just about to start so we got two tickets and went in. Lee was in love with the Cinema from the moment we first walked in!
It was the first time we had been to a Cinema in the US and it was so much better than back home, lots of food choices and huge comfy seats. In fact I am surprised I managed to stay awake. When we left the cinema it was raining quite heavy and we were only wearing T shirts so we got the bus back to AKL.
We went to our room and changed out of our wet clothes and went down to the lobby where we had a Photopass photo taken: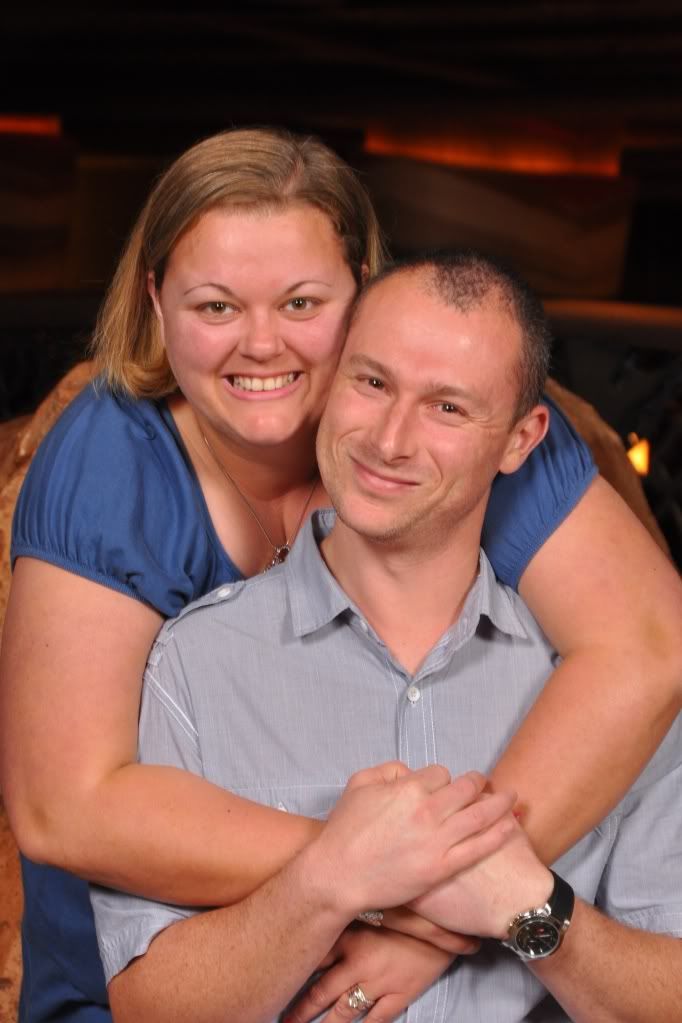 Then we stopped off at the Victoria Falls bar for a drink, Lee had a Samuel Adam Beer & I ordered a Raspberry Rain – Rain Organics Red Grape Hibiscus Vodka, Chambord, Fresh Raspberries, Lychee, Lemon Juice and Soda Water.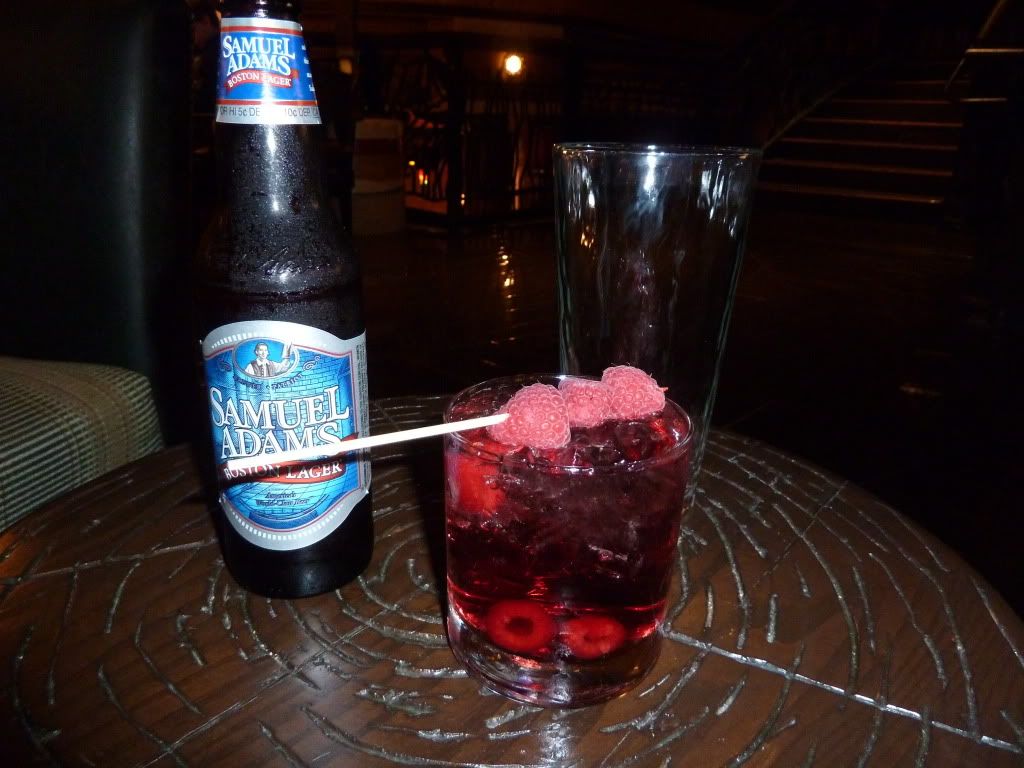 Whilst I saved out table in the bar Lee popped downstairs to see if we could get a table at Jiko for dinner, they weren't taking any walk in's until 9pm which wasn't a problem as it was only 30 mins away so we stayed in the bar until then. At 9pm we went back down to Jiko and checked in, we were seated after about 5 mins.
First we ordered some drinks – a Corona for Lee and I opted for a Sunriser cocktail – Parrot Bay rum, Banana Liquer, Orange Juice, Pineapple Juice and Cranberry Juice.
(It was really nice, so nice infact that I was soon ordering another one)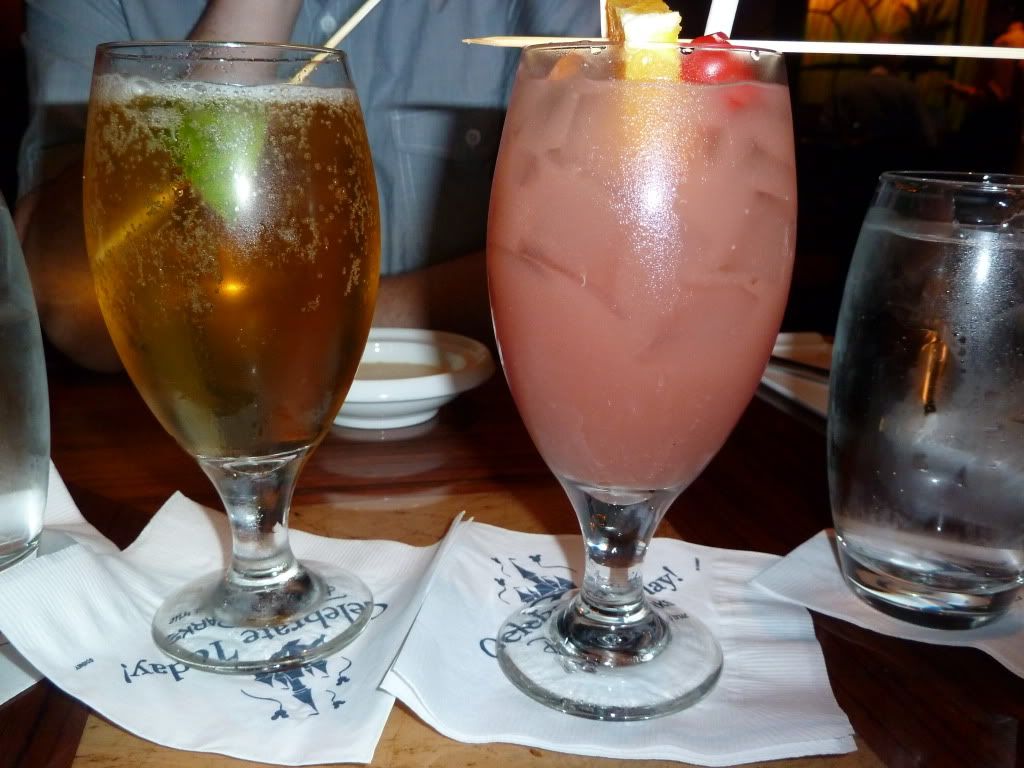 We both skipped the starters and chose the same thing for our Main course, the Oak Fired Filet Mignon, Fingerling potatoes, Green Beans and a Red Wine Reduction.......Mmmmm we love steak!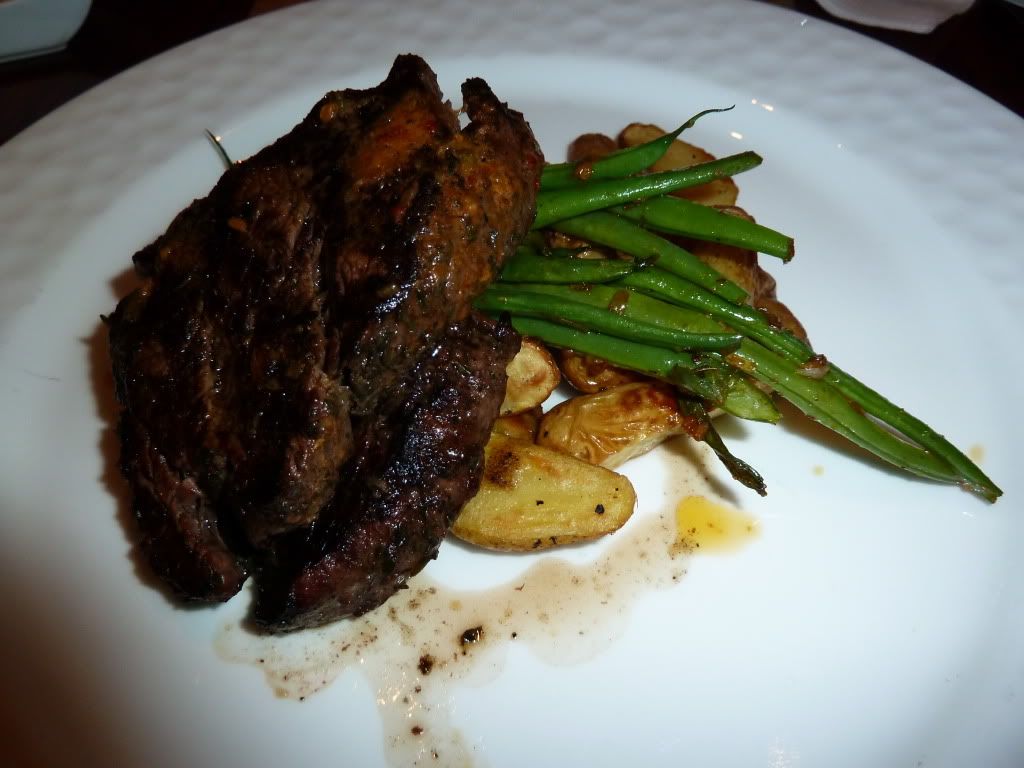 For Dessert we both only had eyes for the Amarula Crème Brulee with a Chocolate layered bottom served with Biscotti biscuits. It was YUM!
We paid the bill, got a couple of Hot Chocolates from Mara then headed up to our room. We watched tv and used the internet for a while before going to bed.
Coming soon – Hollywood Studios!
​