<font color=deeppink>a little on the OCD side<br><
Cast:
Me (Claire) – 35 year old, Disney nut that loves a bit of retail therapy and the occasional cocktail or two.
Lee – 36 year old, NOT a Disney nut or a cocktail drinker.....but he is an AWESOME shopper!!!!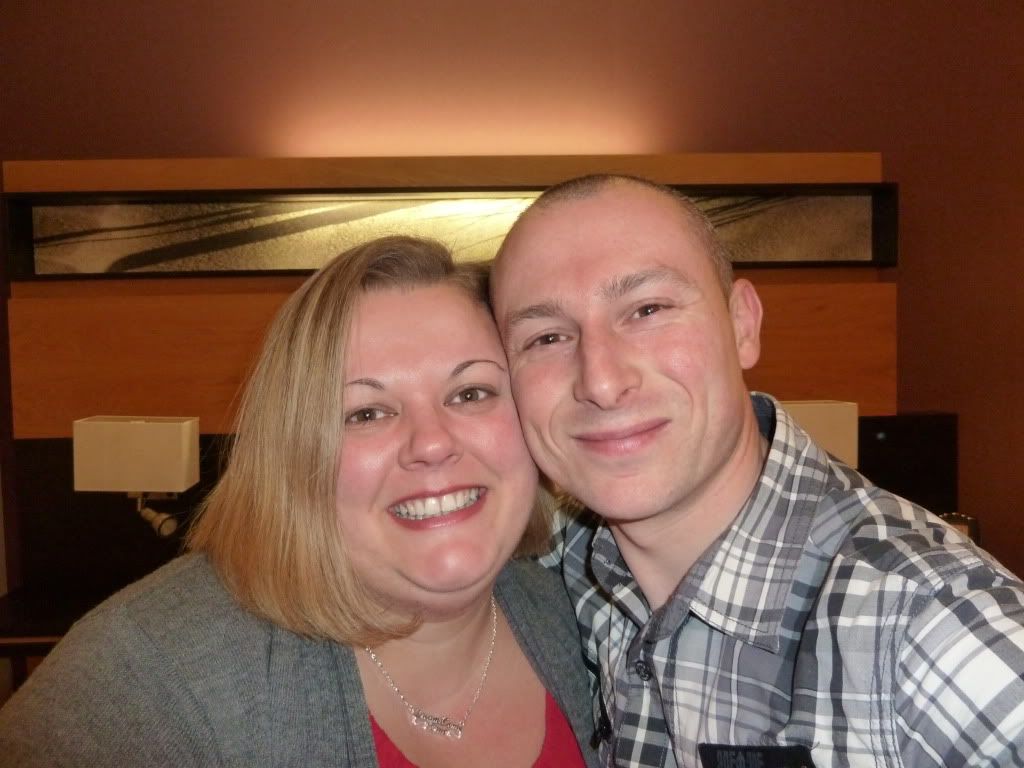 Saturday 22nd January 2011:
After spending most of the night trying to get to sleep I finally fell asleep around 5.30am and was awoken by the alarm at 8am……oh well I guess I'll have an extra two bags (under my eyes) to check in at Gatwick!
There was no hesitation about getting up this morning, we jumped up out of bed raring to go. Lee chucked on some clothes and took the dogs for a walk across the field whilst I showered and got ready, once Lee returned he also showered. We put the last of the essentials into the case and loaded the car with our luggage and the dogs and set off for my parents house as they would be taking care of the pups whilst we are away. Believe me when I say the dogs look forward to our holidays just as much as Lee and I as they are thoroughly spoilt rotten by my parents.
We had a cup of tea and soon said our (in my case tearful) goodbyes to the dogs and my parents.
As we drove off we soon realised that we had yet to eat anything and decided that due to the remodelling at Gatwick South Terminal and current lack of eateries that we would stop off at our local Ask for lunch. I didn't fancy any of the starters but Lee opted for his favourite Garlic King Prawns, followed by Roast Leg of Duck, finished off with Chocolate & Hazelnut Torte all washed down with a couple of Peroni's. I opted for my usual Chicken & Mushroom risotto, followed by Banoffee Pie & a large Pinot Grigio.
Suitably fed I drove to Gatwick. Thankfully the M25 was very clear, we had no hold ups whatsoever. We parked up at the Hilton and checked in, after dropping our hand luggage in our room and our cases at the bell desk.
Our room: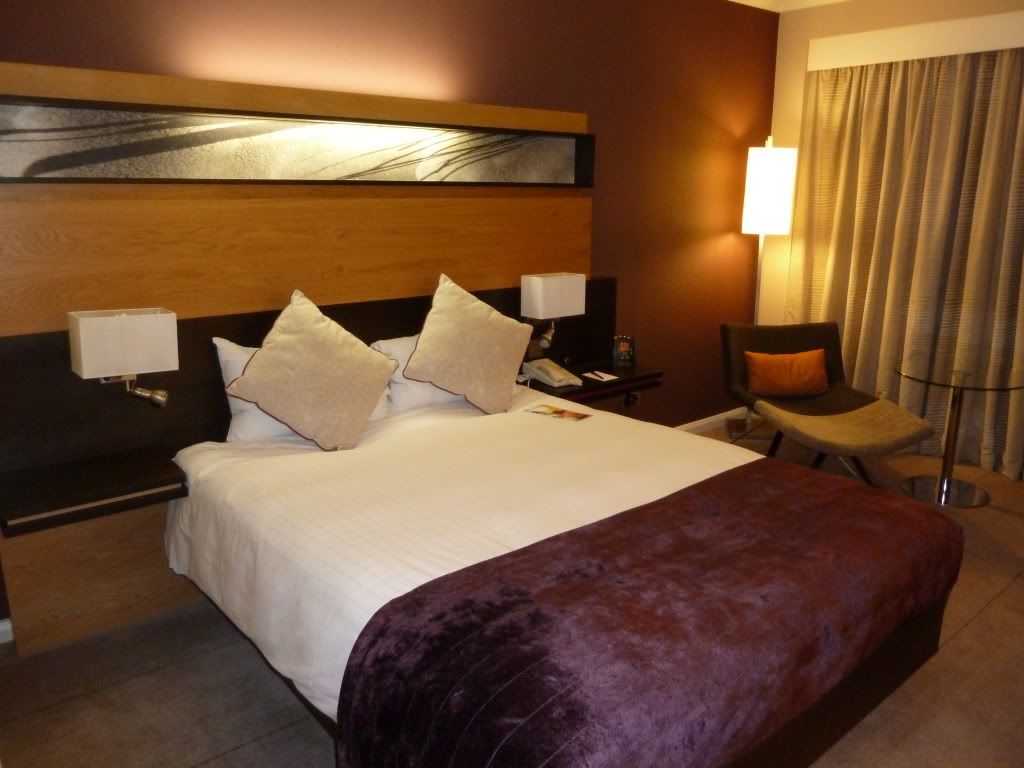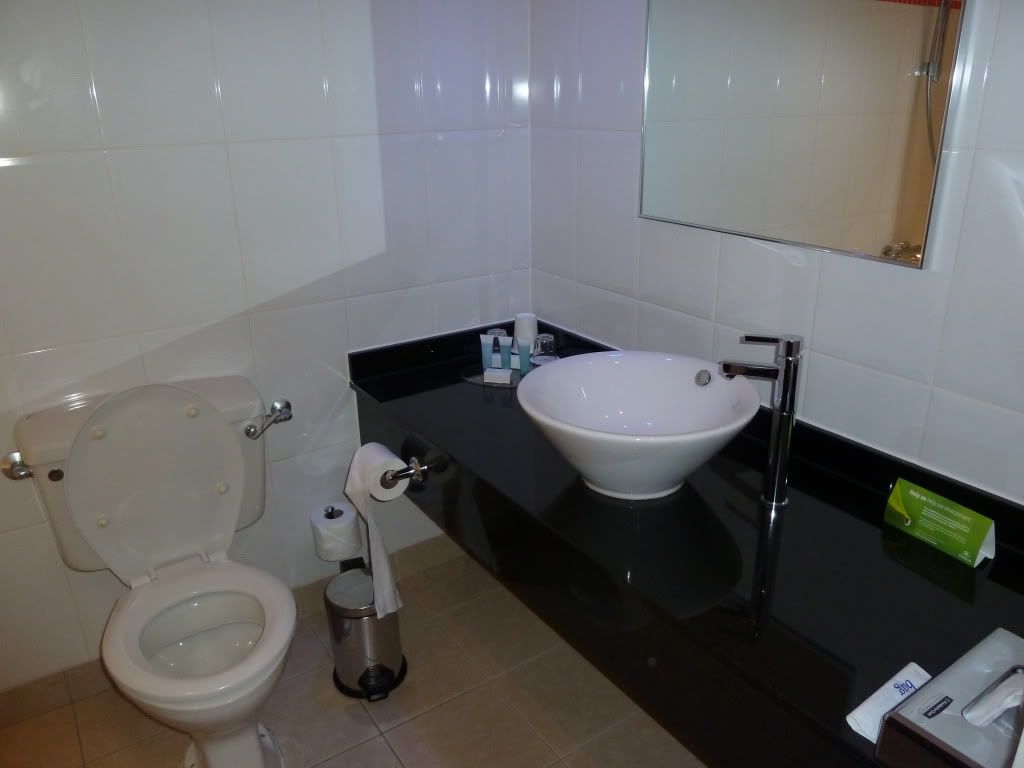 We got back in the car and made our way to the long stay car park, where we opted to upgrade (£25) to have the meet & greet service on our return – which turned out to be a very wise move (that will become obvious by the end of the report) we got the courtesy bus back to the terminal, collected our cases from the Bell desk and went through to the terminal for Twilight check in. We were checked in within minutes and free of our bags so had a walk around the terminal – nothing much to see due to the remodelling work – so we stocked up in Marks & Spencers with some wine, crisps & sandwiches for later.
We also bought a Gingerbread Latte each from Costa coffee in the hotel lobby and went back to the room, where we chilled out with our wine and snacks whilst watching Saturday night tv and using the wifi internet access.
Sunday 23rd January 2011:
We woke about 6am, I slept fairly well all things considered. We got dressed & went down to the Garden restaurant for breakfast (included in the booking), it was buffet style and we both had sausage, bacon & eggs, orange juice & tea. After brekkie we went back to our room and back to bed for an hour
well there was no point in heading over to the terminal too early.
We got up (again) and showered, then left our room about 10am and walked across to the terminal. We were straight through security without much delay and I was soon sipping the free Baileys samples in the middle of the terminal…..well I'm officially on holiday now!
We spent ages in World of Duty free whilst I tried to find a new perfume but gave up after a while, all I got was a headache from smelling them all. I bought a baguette from Pret a manger to take on the plane for later (as I don't do plane food
), we also stocked up on magazines from WHSmith's and then headed to our gate #13. As soon as we arrived at the gate they started boarding, Premium Economy was called within a minute or two so we were soon settled in our seats (79 A+C upstairs) and sipping Champagne.
We took off on time and were soon being served dinner. I stuck with my trusted Ham & Cheese Baguette, Lee opted for Prawn Cocktail, Beef Stew & Sticky Toffee Pudding. (Sorry for the lack of photos but our camera was stored away by the air stewardess in my bag that was too big to go in the overhead locker). The flight passed very slowly, it actually took 9 hours 40 mins due to 120mph head winds which resulted in quite a lot of turbulence. Lee watched several films & I attempted to watch Megamind a few times but got bored so ended up just reading and listening to my ipod – mainly the DIS Unplugged podcasts as I'd stored them up for a few weeks for the journey.
We eventually landed about 5.45pm local time, thankfully we were one of the first off the plane and through immigration. Lee went off to collect the luggage whilst I made my way to the Hertz desk to collect the hire car keys. Lee caught up with me just as I was finished at the desk and we made our way to the car park and loaded up the white Toyota Yaris, pointed it in the direction of the Royal Pacific Resort and off we went.
We unloaded the car & checked in, where we were given an upgrade to a partial park view room, a great start to the holiday.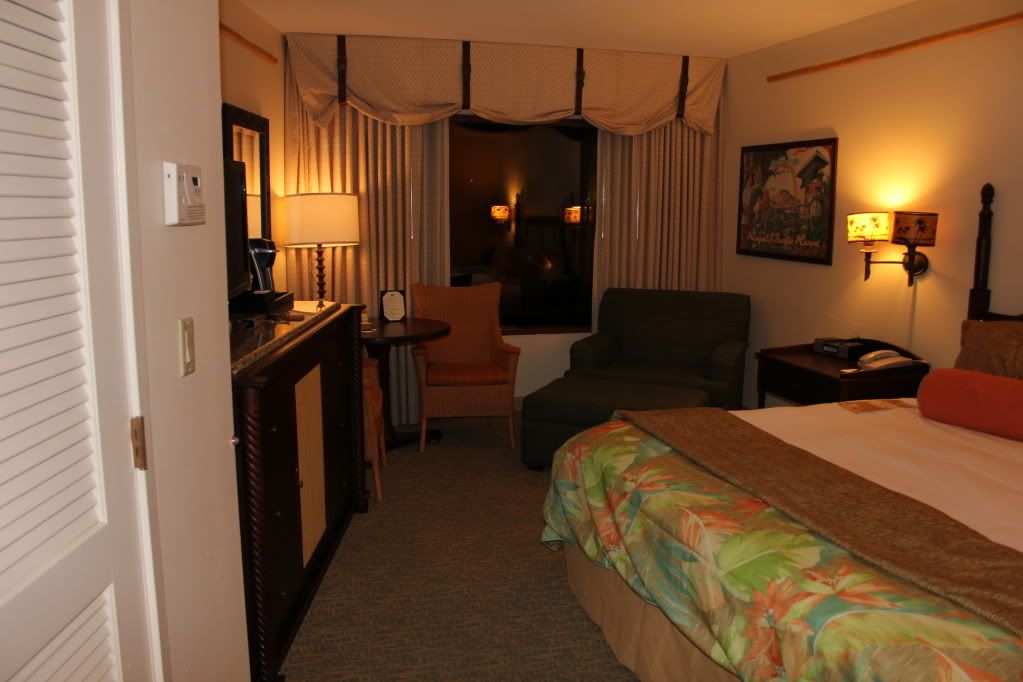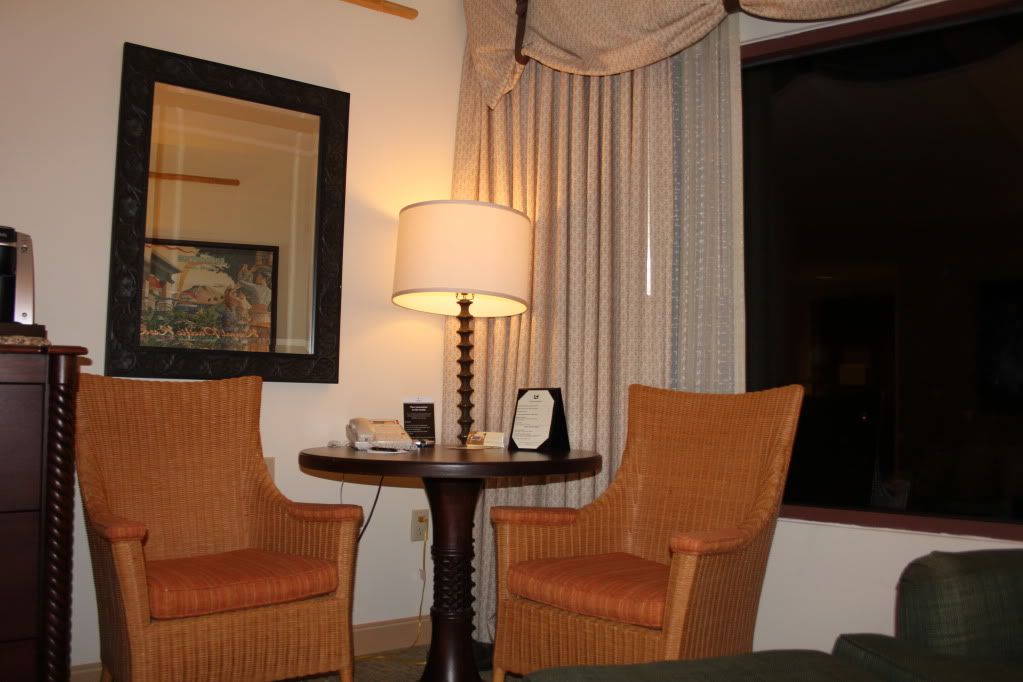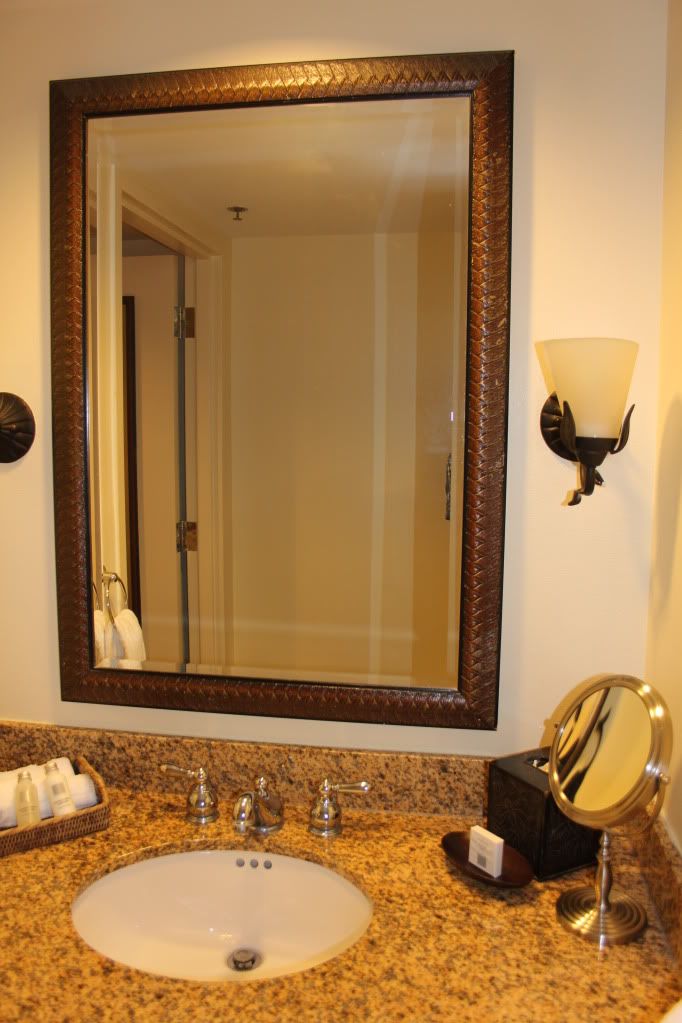 We were feeling quite tired and very hungry so we decided to go & get some food before we unpacked, we went to Jake's American Bar. I started with Chicken Quesadilla then had a Cheese & Bacon Burger but it was way too big & I only ate about half, Lee had Sweet & Spicy Buffalo Wings to start and BBQ Rack of Ribs for main, again he struggled to eat it as the portions were so big….we always forget with our first meal just how big the portions are.
I had a couple of Joanna's Pina Colada cocktails (Rum, Banana Schnapps & Coconut), Lee had Coke. We paid the bill = $70 + tip and went back to the room, quickly unpacked a few clothes etc for the next few nights and crawled into bed about 10pm.
Next up – Islands of Adventure & a spot of shopping!​