Looks like a great meet up with everyone.

Lots of good food too. I probably would've ordered that burger.
It was so nice just being together and talking! Even though some of us were meeting for the first time, we were all friends and there was no awkwardness at all.
Getting the burger is the correct choice!
The burger was really good. And for $13.99 it is the best value on property, IMO.
I don't usually order a burger when I am out to eat, and especially not at Disney because there are a lot of other, unique choices, but I am not at all sorry with my choice. What a great burger!
Love this update. I can just imagine what it was like to be there.

Love that you went to the Crew's Cup after.
We missed you!!!
We also missed the mini condiments containers that were not available this year.
From August 2014: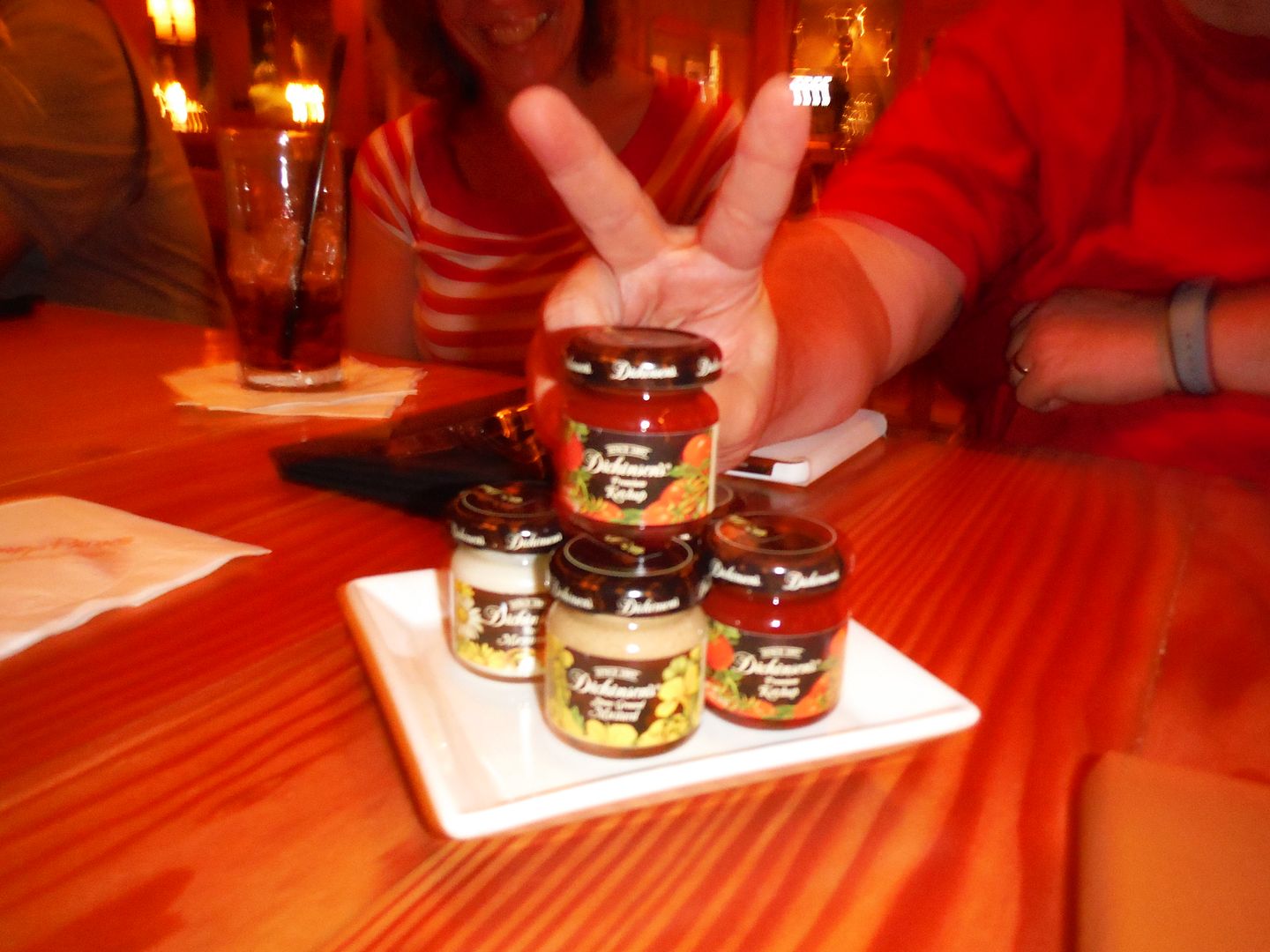 My tablemates were amused by the condiments that came with their burgers
Lurking, as I typically do, but thought this time I'd say hi.

Looking forward to your next update!
I am so glad you are following along! Thank you so much for taking the time to say hello.
Last edited: