Day 12 - Brought To You By The Letter "Urgh"
This morning I was still feeling ill but fortunately wasn't sick again. Unfortunately after eating some toast with Isabella on the pull out bed I started to feel really unwell again and needed to lie down, so Jo took Isabella out around for a while and ended up at Artist's Palette again for lunch. I ended up laying in the room watching Sesame Street while they were out and attempted to finish off my toast.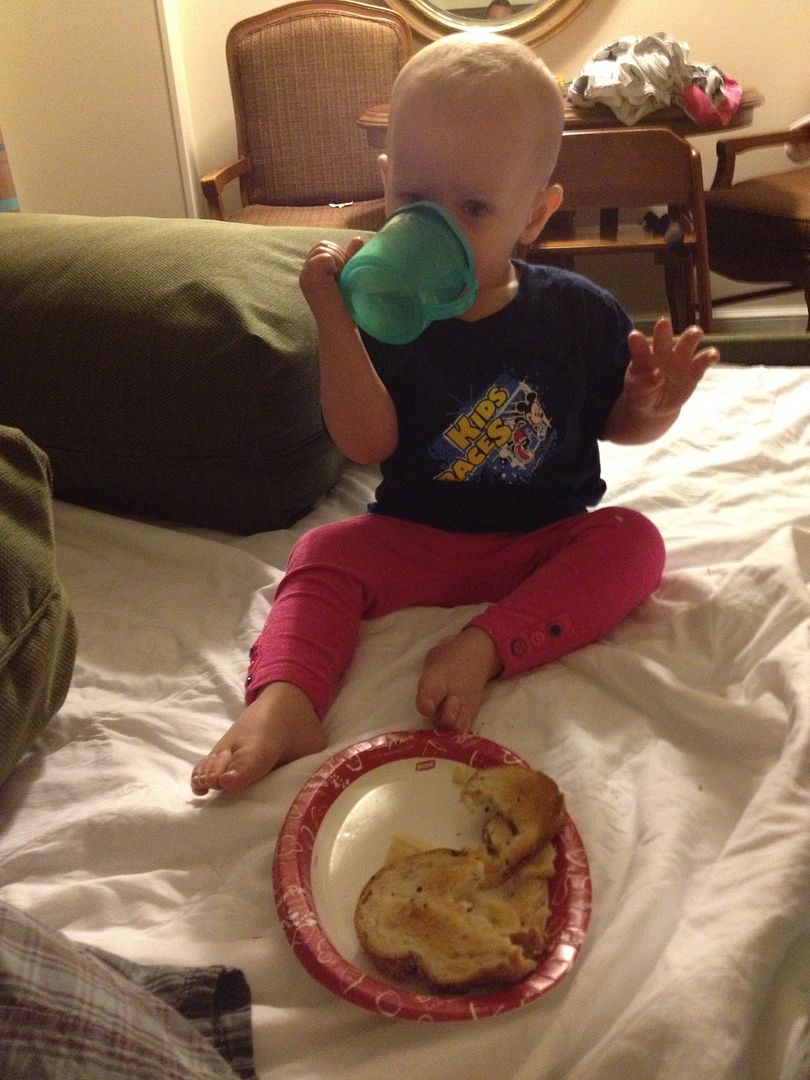 Breakfast in bed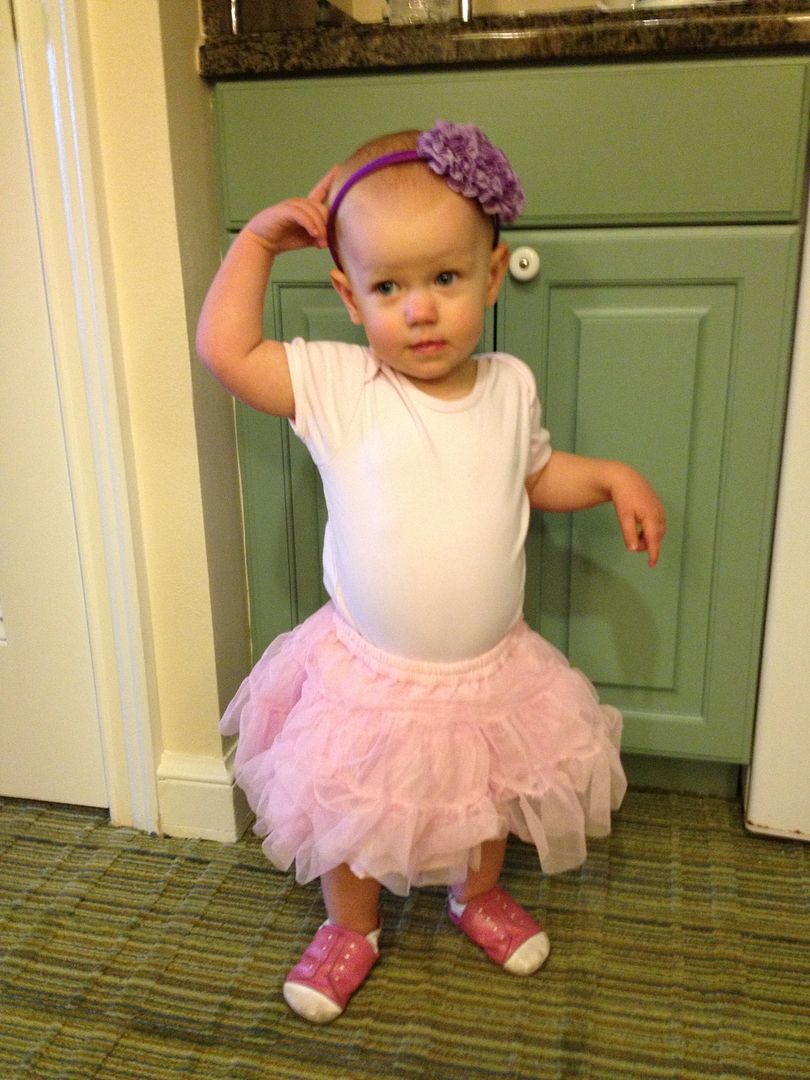 Our princess
When Jo came back, Isabella was asleep in the Ergo and I felt like I should get outside so we walked (slowly) over to Downtown Disney. This turned out to be a good idea as some fresh air made me feel much better.
We headed to Disney's Days of Christmas shop and carried on our tradition of buying a red and/or white Christmas decoration for our tree.
After a little more browsing round the shops in the Marketplace we headed back to the resort. Isabella had stayed asleep the whole time we were at Downtown Disney and was still asleep when we got back so we walked over to Artist's Palette and got a Rice Krispie treat.
She eventually woke up as we headed back to the room and after getting changed we decided to pop to Magic Kingdom for a little while before our (second) trip to 'Ohana.
We drove to the Polynesian and then jumped on the monorail for the short trip to Magic Kingdom. We didn't have much time there and as we were passing the castle the "Dream-Along with Mickey" show was starting so we decided to stop and watch. Isabella loved the show and made Jo cry a little when she waved at Mickey!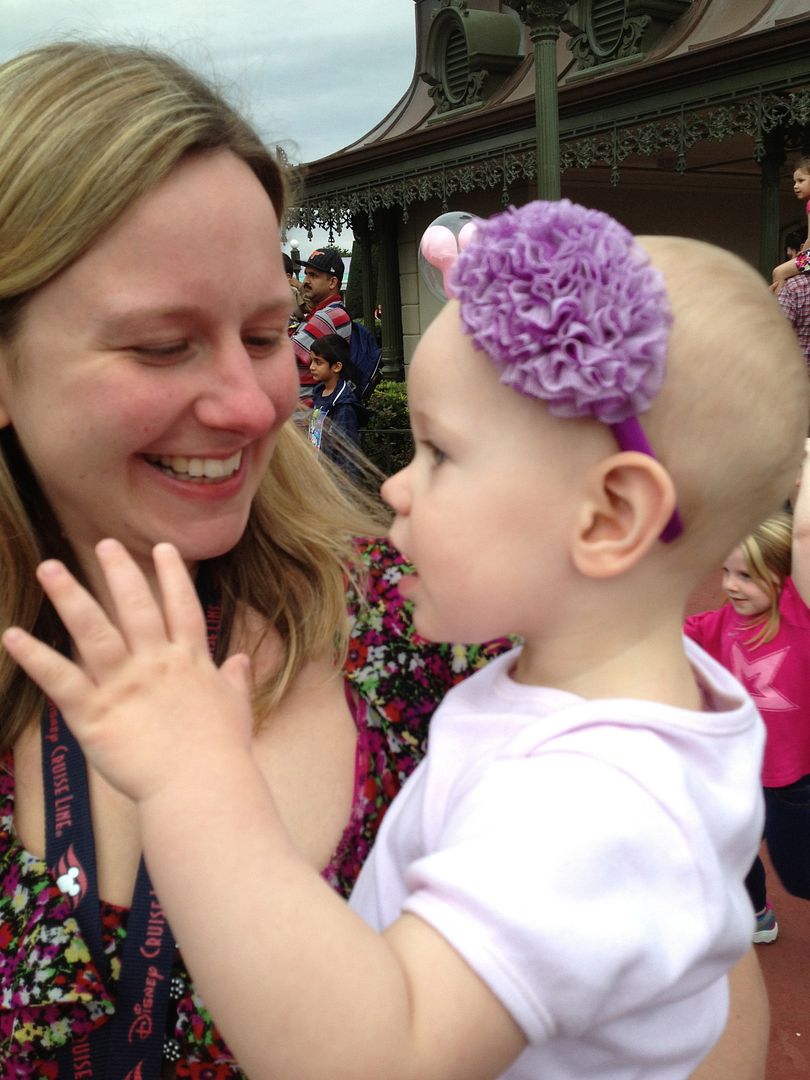 "Hello Mickey"
"I just need to make a call"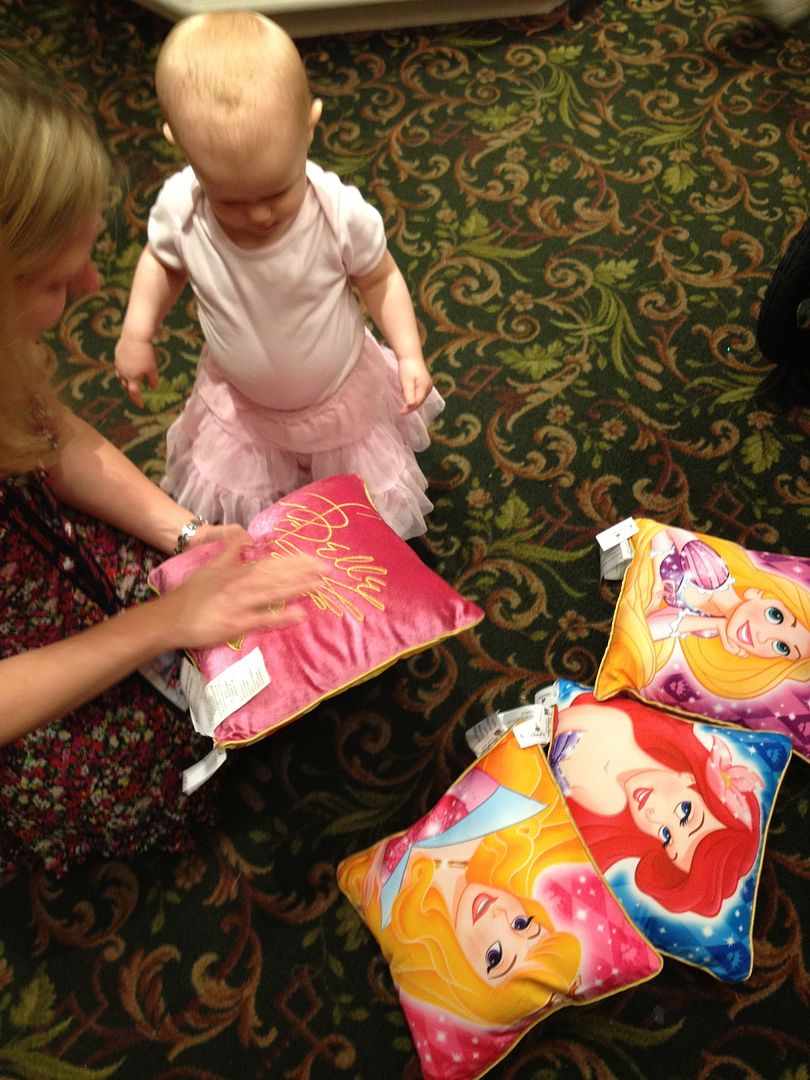 Isabella's new cushion
We then headed to the The Emporium on Main Street, U.S.A because we wanted Isabella to choose a Disney Princess cushion. She couldn't decide which Princess was her favourite so Jo and I decided for her. We settled for Belle.
It was now time to head to 'Ohana at the Polynesian Resort for dinner. Unfortunately this time around I didn't enjoy the food as much as I wasn't feeling 100%. Jo assured me that it was just as nice as last time and she really enjoyed it, which obviously made me feel much better...
After dinner we drove back to the resort and headed straight to bed. Unfortunately Isabella had a bad night and was sick a little bit again. It was taking a long time for her to shake this virus but she was being so brave and still enjoying being at Disney.
"Boo!"