The Most

EPIC

Pre-Trip Report of All Time!
a May 2019 Girls Trip


Starring: a whole bunch of DISboarders!
UPDATE MAY 2019:
The Epic Trip is now over but you can re-live all of our amazing experiences on our individual TRs! Did we stick to our plan? What surprises were thrown in? Who got pixie-dusted? and who ended up looking like a drowned rat? Find out the answers to those burning questions and more!
Here is a list of Trip Reports that we know of so far, courtesy of @Lesley Wake who compiled them in her TR!
(will update the list as more TRs are introduced!)



Su-Lynn: We. Are. CHUNKY! Disboards Epic Girls Trip May 2019
Lesley:
"Enjoy these moments; they are precious" Lesley's Epic May TR
Caroline (She added it onto the end of a previous TR): Beware of Poachers and Look at the Little Gorillas - Epic added on
Ariane (another tacked onto the end): Pixie Dust or Pixie Mountain
Melinda (a Dining TR): How about a couple of EPIC quickies? Drs, that is!
Jenny: Sister Wives, First Times, and lots of Wine/An Epic Girls Trip
Liesa: The ABCs of an EPIC Girls' Trip! May, 2019
Ariana: So Much Freakin' Epicness
Fallon: Making New Friends - One Coffee Crisp at a time
Kelly: French Quarter to the Fantasy with an EPIC Cherry on Top

Honorary mention: Pkonz: Canadian Buffoon's Semi-Epic Vacation
.
.
.
.
Other titles of this PTR considered:

The DISBoard Girls Trip (boring) or The No Steves Allowed except for Rogers Trip (long story), We're Only Doing This for the Trip Report (because, let's face it, the resulting trip report will be the MOST EPIC TRIP REPORT of all time. It will be the TRIP REPORT to end all trip reports
), but really, this trip is all about getting a whole bunch of us, who've been mostly DISboard friends for the longest time, out to Disney World together, in person, for one big EPIC girls weekend!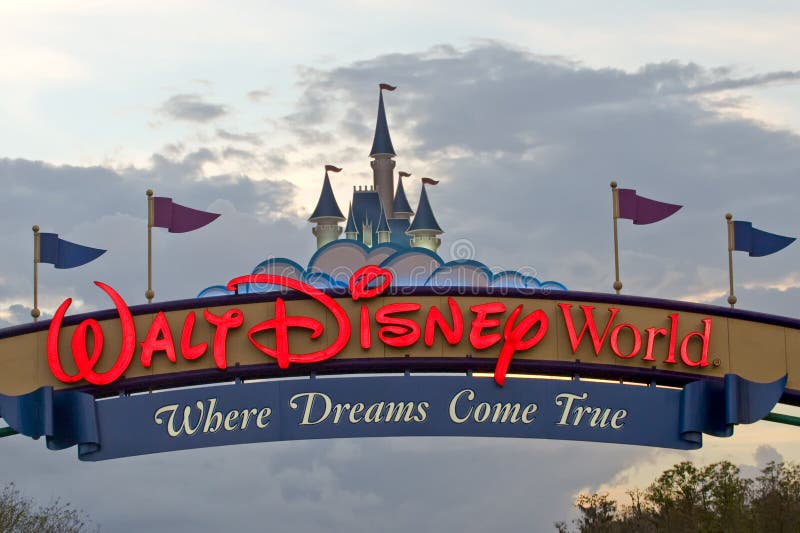 Who's going for sure?

Well, we're all working on that! But so far here's the list of incredible ladies who are part of our group and are doing everything possible to make the MOST EPIC TRIP REPORT happen:

@chunkymonkey (me!), my sister Chunkysis, @pepperandchips, @fallonkendra , @amalone1013 , @Elevationist , @IowaTater , @KathyM2 , @Lesley Wake , @buzzrelly , @ArielSRL , @ariane37 , @MeghanEmily , @kastoney , @CatNipRules , @paradesintherain , @Jfsag123 , @cinderkelly , @disneyAndi14 , @StarWarsMomofGirls! , @LindseyJo22 , @missjackiemcg , @Vernie822 , @Jenny Sanders , @Tracy161 , @xlsm @Steppesister , @Monykalyn , @Mollydolly334 , @suse66 , @MissMaryQC , @amazingact21 , @Dugette , @Malia78 , @thumper* and there may be a few others as well...

Some of us have met before, some have not, but regardless of whether we know each other in real life, I think our love of Disney brings us all together!

Pictures and intros to follow!




When are you going?

Many dates were thrown around for 2019, a group poll was taken and it looks like an early May long weekend May 3rd - May 6th works out for most of us. Some of us even have reservations already!
Some of us will be there for just the weekend, and some for longer. Some will be going down with family, friends, or significant others, but will be joining in on some of the group activities! Some of us may not be able to make it to the festivities but will be there in spirit.


Is there anything prettier than Epcot during Flower and Garden?




Or how about experiencing Star Wars day at DHS on May the 4th?

(some limited edition merchandise for Star Wars Day on May the 4th 2017)



How did this trip come about?

We have to thank Fallon (@fallonkendra) who started off by posting a "Let's get together in WDW!" comment on Facebook, then getting serious and starting a small Facebook chat with a couple of us DISboarders, then it took off and before you know it, we have a group of around 25 of the most obsessive Disney-planner ladies you'll come across (ok maybe not @kastoney
). This only means this trip is gonna be the most
perfectly executed
Disney Trip in the world...

...and then throw in a massive drinking and eating fest around the world at Epcot during Flower & Garden Festival.




Watch out...it may get a little HOT...




Let's see if we can make it through the weekend still intact!




How are we planning it?

Well we have a little Facebook group that we're doing most of the planning on, and so far it looks like it's working well for us! We've done some polls, put together a spreadsheet (thanks @pepperandchips!) and even put together a draft itinerary for the weekend (well, I kinda threw some stuff out there and no one has disagreed just yet
).



Where are you staying?

We're keeping that up to everyone! However nice it would be to stay at the same resort, not everyone's budget and preferences will allow it. Some of us will be rooming with others, some may be using DVC points, some of us are Travel Agents and ready and willing to book for the team! We have a lot of resources available to us, and since we're all such experienced Disney planners I'm sure we will make it all work out even though we're coming from all over the country and Canada!



What do you have planned for that weekend?

Nothing has been finalized yet as we are still a few months away from making ADRs (in November!), but the idea for the weekend was to do some group meals, and a big eat-and-drink-around-the-world in Epcot for Flower and Garden! That weekend also happens to start out with May the Fourth (Star Wars Day) so a few of us may sneak over to DHS to get our hands on some limited edition merchandise, and it's also Cinco de Mayo the day after, so I think some margaritas and a few orders of Mexico Pavilion's finest nachos is in order.


In addition, Avengers 4 also comes out that weekend so some of us were thinking of seeing it as a group. There are so many exciting things that will happen and I don't think we'll ever run out of stuff to do! Who knows, there might be a few characters, maybe a dessert party, a monorail bar crawl, and a couple of surprises thrown in there.


If you have any suggestions for a great group activity, please pass them along!

Either way, no matter what we have planned, it is gonna be the most
EPIC GIRLS TRIP ever!

Because:







What is this PTR for?

This PTR is basically to keep everyone up to do date on our latest plans - most of the planning will be done on our FB group, but we really wanted to create a PTR so many of you can follow along too. A lot of us ladies write trip reports on the DIS and so collectively we're gonna write this PTR and TR together!
---------------------------------------------------------------------------------------------------
Coming up I'll be posting some intro posts! If you'd like to ask us anything, feel free to do so, if you have any questions or comments for a specific person, just tag them in the post using @Username otherwise it'll be only me getting the notification


Stay tuned for the longest introduction post ever!
​
Last edited: