Well, I must say I'm sorry it's been positively ages since I updated on here. I'm settling into the new house nicely. Most of my belongings are still in Maryland and I'll need to get up there sometime in the coming months to bring it down. Things are scattered between my mom's house, dad's house, and storage, nothing is an emergency to get so when there is a lull in work I'll make the journey. Work has been frustrating and I will need to find something more consistent this year as well. Some weeks I don't make all my hours, other weeks I'm in overtime. It is not consistent to pay bills, let alone have money afterwards for vacations. And you all know vacations are a must!
It looks like I left off with us meeting our fabulous stateroom host for the first time and heading off somewhere. Not sure where because we happened upon the DVC meeting. While we were walking my brother called in a state of panic saying 'something something something died'. We were inside the ship, in the stairwell and reception was not clear. Again he repeated, 'mumble mumble mumble, died, I'm sorry.' Well you can imagine the panic I started to have because I just left my two precious dogs with him and my sister in law. Finally we got the full story and he was saying my mom's truck had died. Whew!!! It had been on its last leg for a long long time, it was inevitable. It ended up staying in the parking lot of Walmart until we got back from vacation, and it had in fact driven its last drive. Thankfully the boys were ok. Sighs of relief by both my mom and I we continued on.
In Route 66 we saw a great view of the Star of India
At that time we happened upon the DVC meeting, which I did not receive a call about. Usually before a cruise they'll call me and say on what day and at what time it's happening. I mentioned this to the CM and he curtly said they can't call everybody if they don't know we're DVC… Well I got my sticker on the door. Oh well.
We had a fabulous M & G with Goofy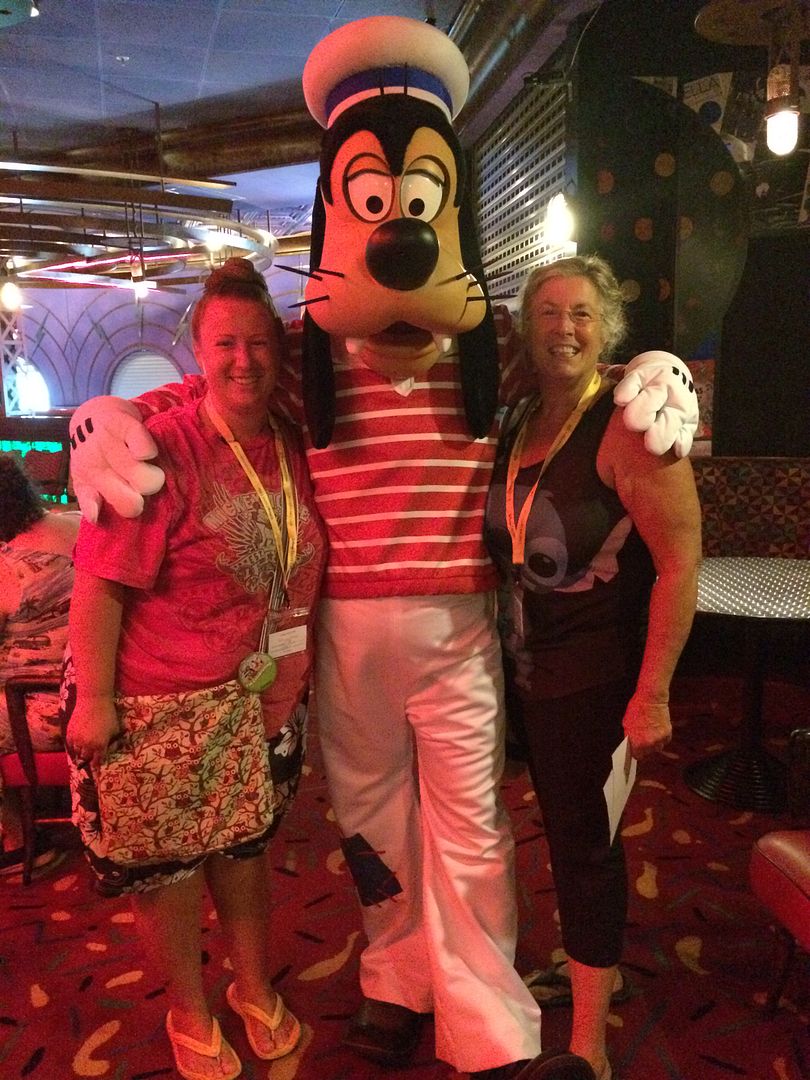 Before the presenters came out I realized I didn't have my KTTWC! Where oh where could it be??? Panic returned, but I remembered I had taken it out of my lanyard when we made Palo reservations earlier, so I quickly left mom and raced over to Tritons to see if it was still there. Thankfully the magnificent Gonzolo still had it and was waiting for my return. Reunited once more with that precious piece of plastic I returned to Wavebands to find mom. (I just read back and completely forgot to mention that we first booked a Palo dinner before going to BBB for lunch. I wanted to make sure we would skip a regular rotation dinner, and Gonzolo helped us do that.)
We didn't win any prizes, and it seems like the meetings are more of the usual sales pitches. The M & G with Goofy was the highlight. We headed back to the room before going to the Lifeboat Drill to drop off stuff but I have no idea what we had since we didn't win prizes. Maybe new hats?
We chatted with some lovely people next to us waiting for the drill to start.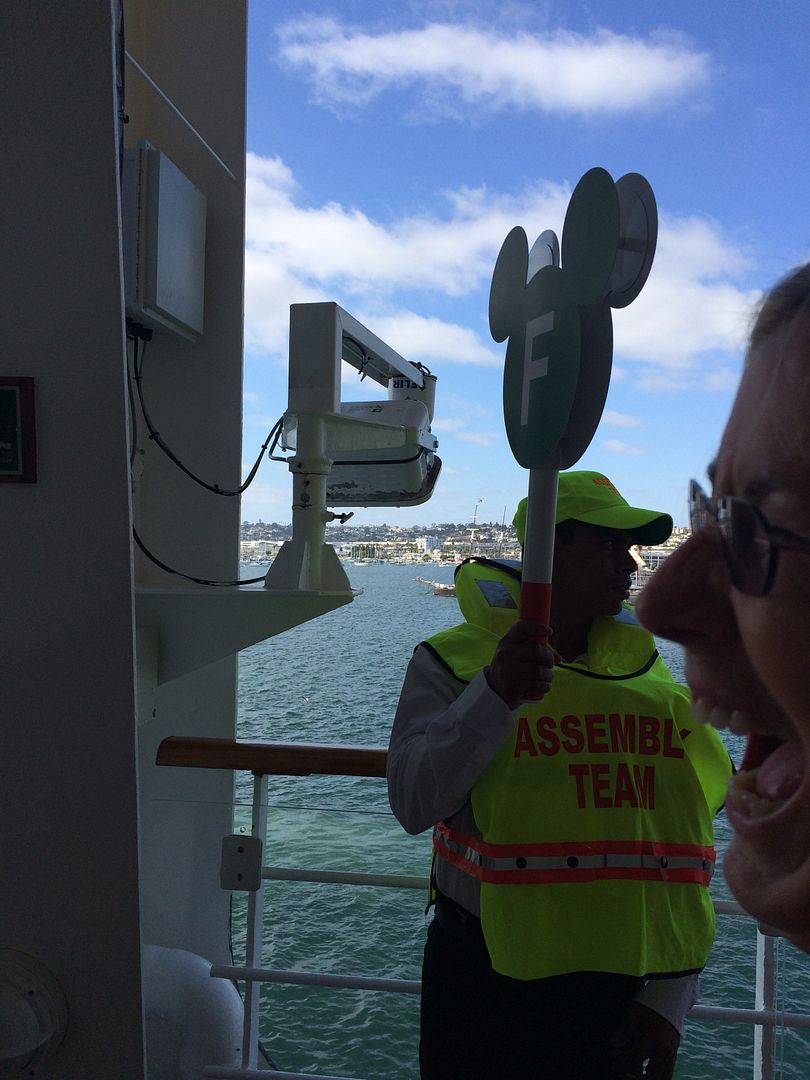 Then we made the long trek up to the top deck to watch the Sail Away Party. Mom and I had promised each other we would take the stairs instead of the elevator this cruise, and except for probably 5 times in two weeks, we did take the stairs. Looks like we wandered around before actually going up the stairs
Excited to see some Panama Canal merchandise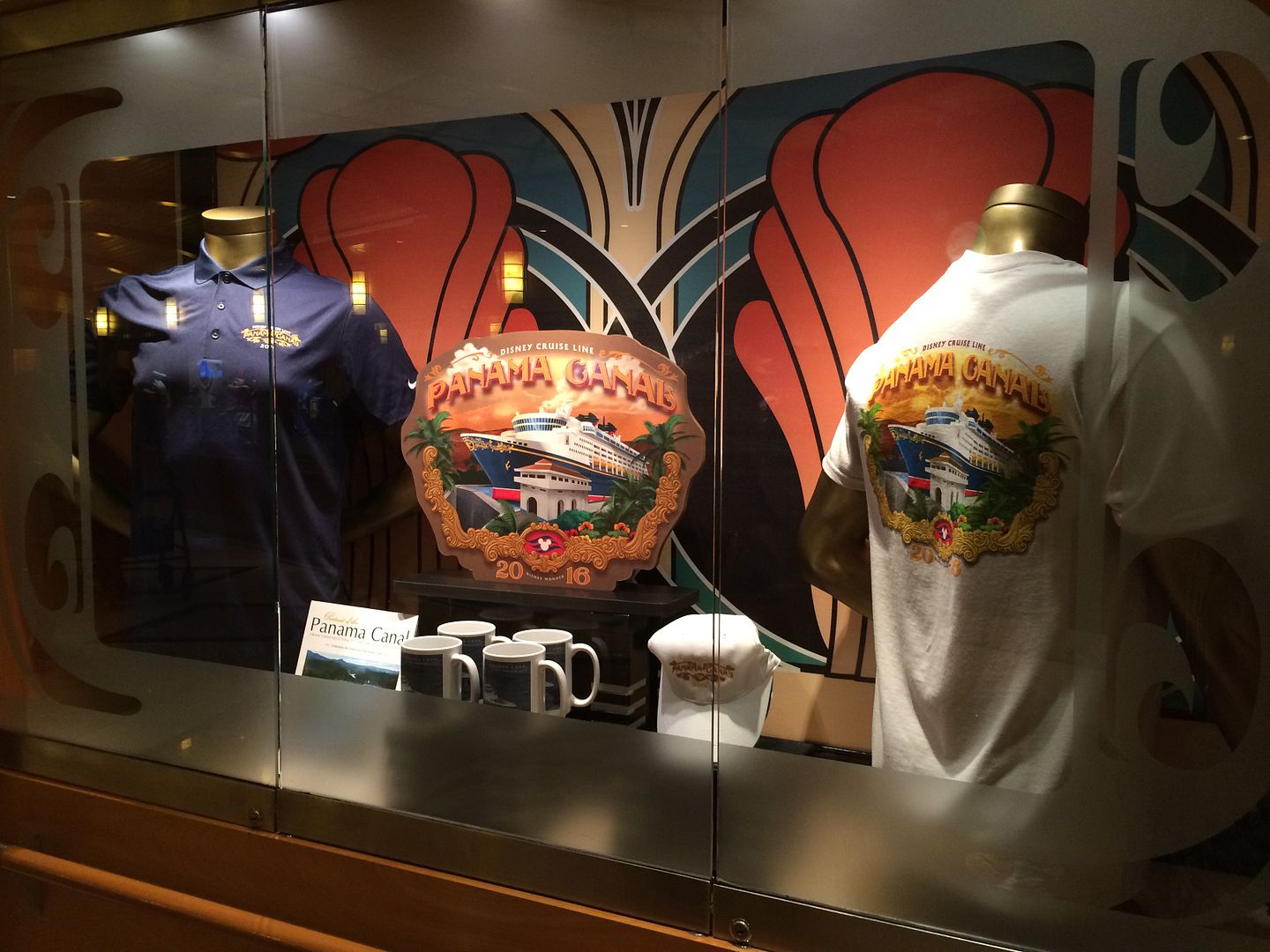 Found this cute Little Mermaid mural on the way. I had seen it in photos but never in real life on the ship.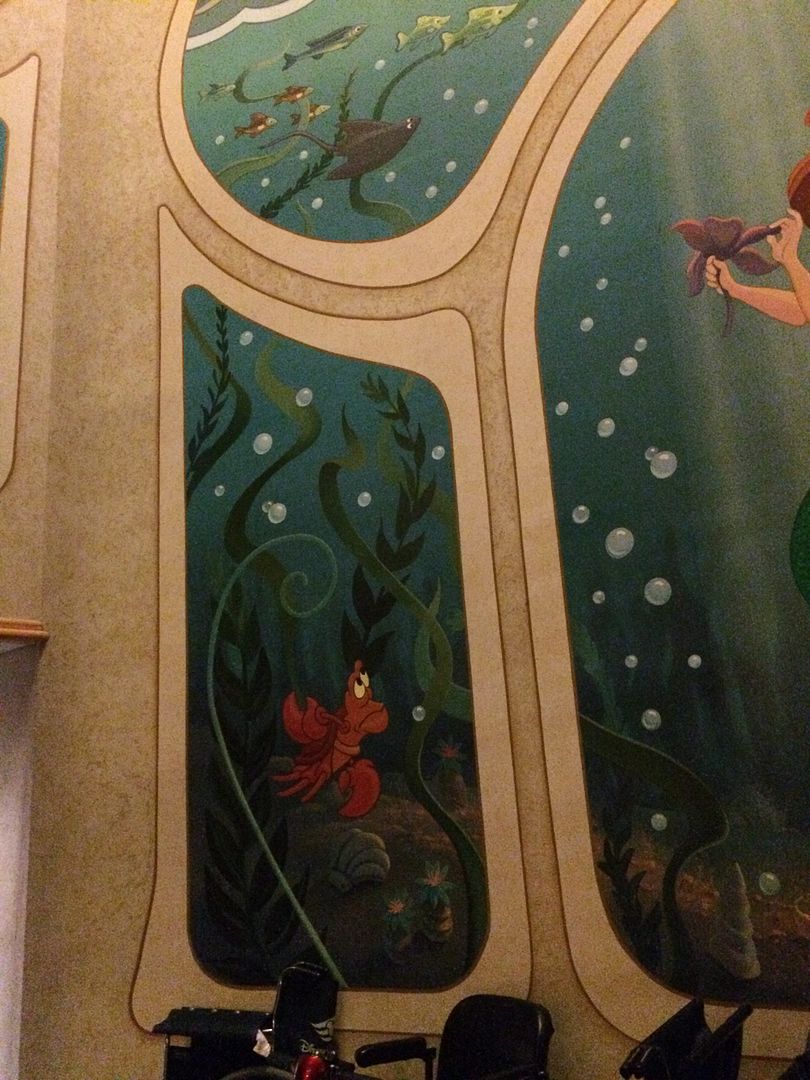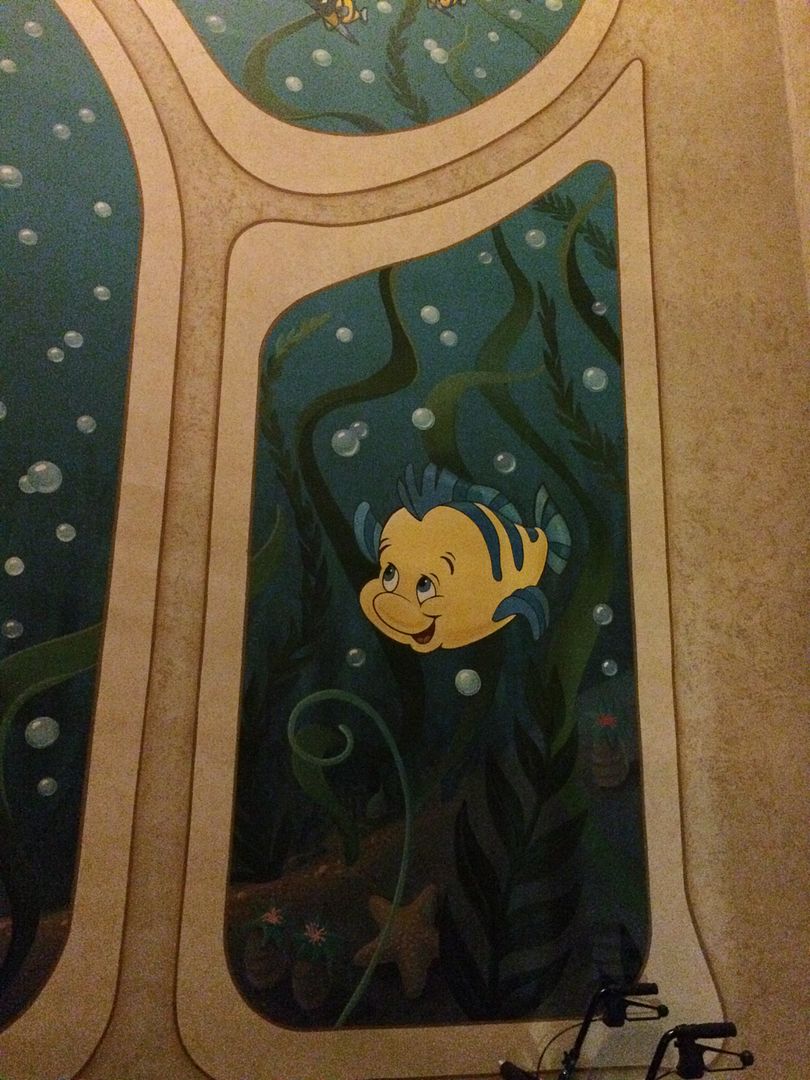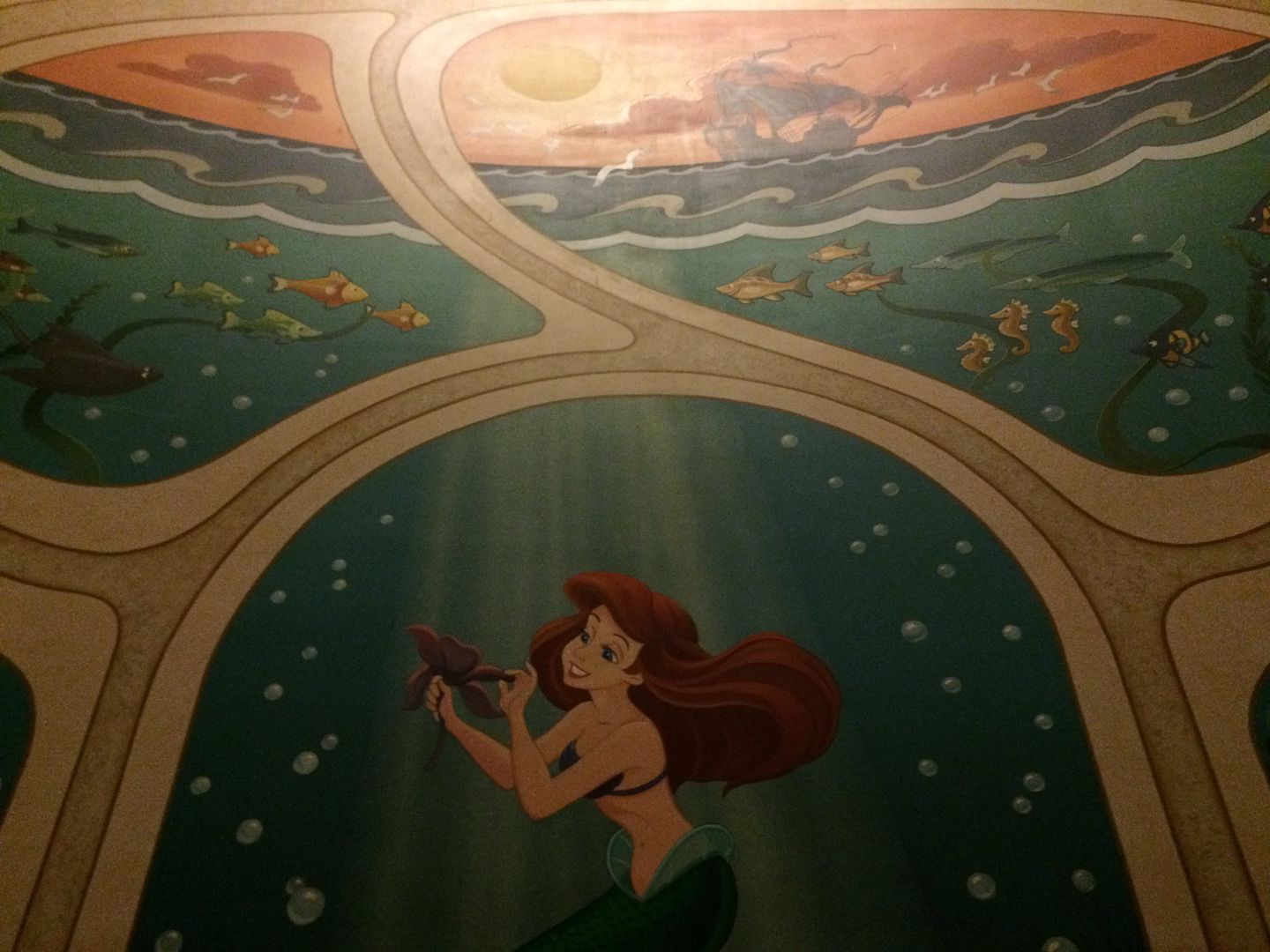 Then upstairs to find the party where I got the virgin drink of the day in a special Finding Dory cup
I remembered to take a picture of the navigator to remember the drink's name, a Coco Bali. Basically a strawberry daiquiri and pina colada, delicious!
The stoways didn't want to be forgotten!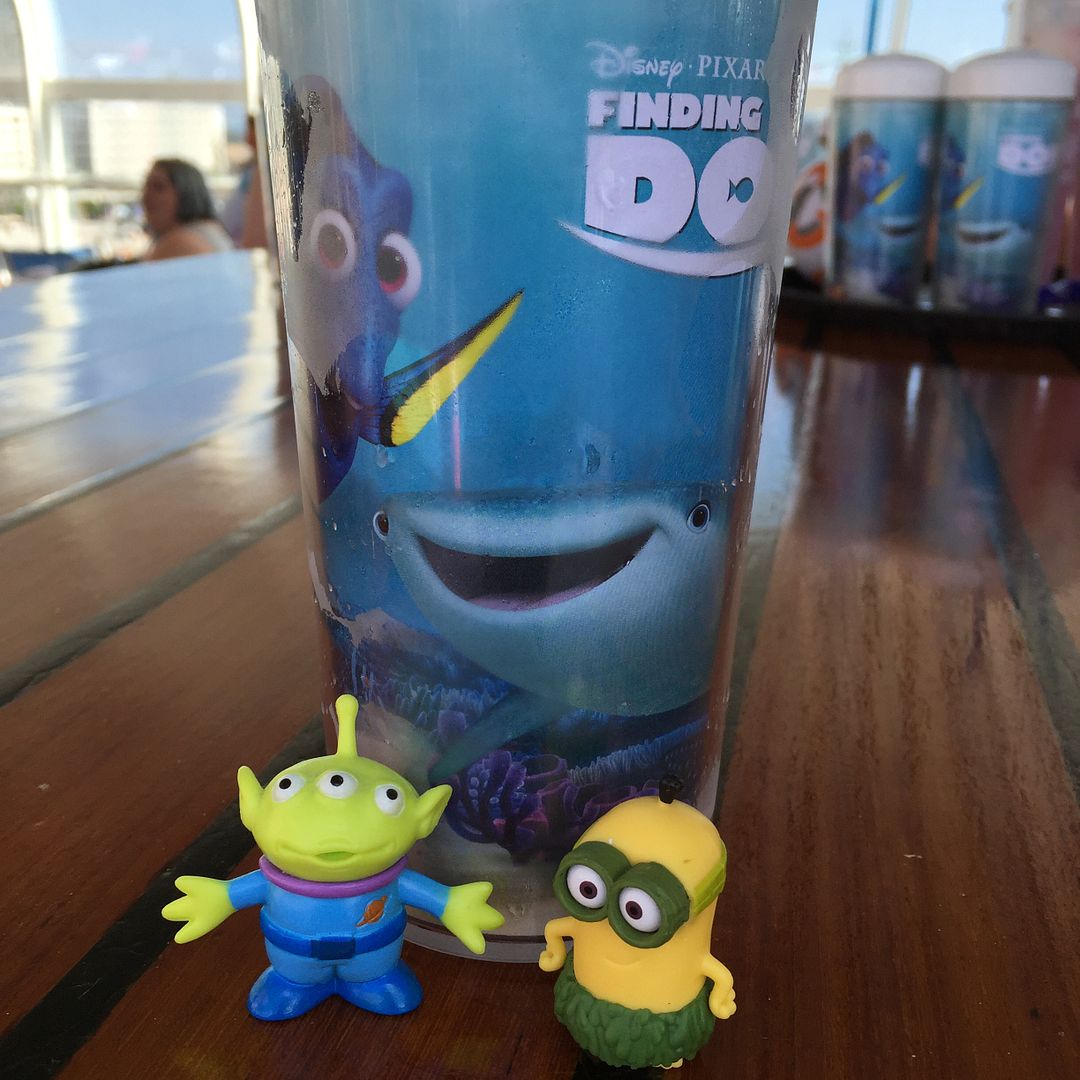 We managed a semi good selfie before the show started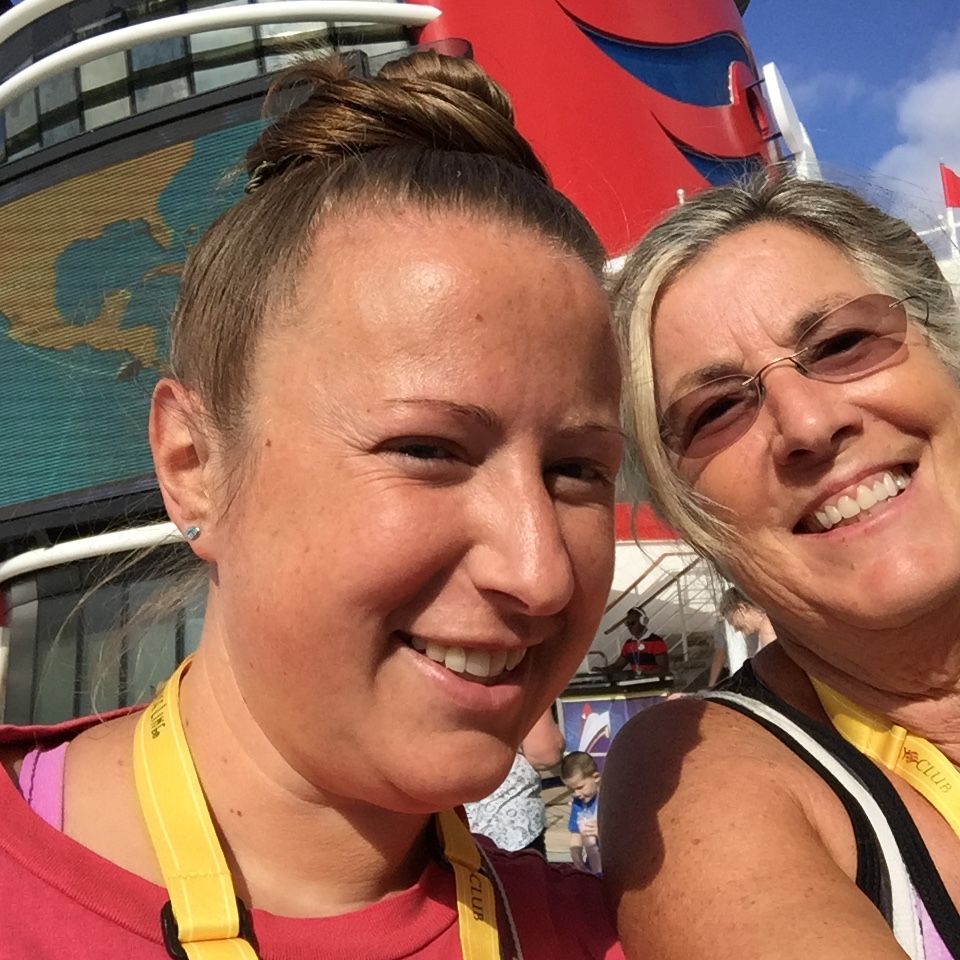 And then watched the festivities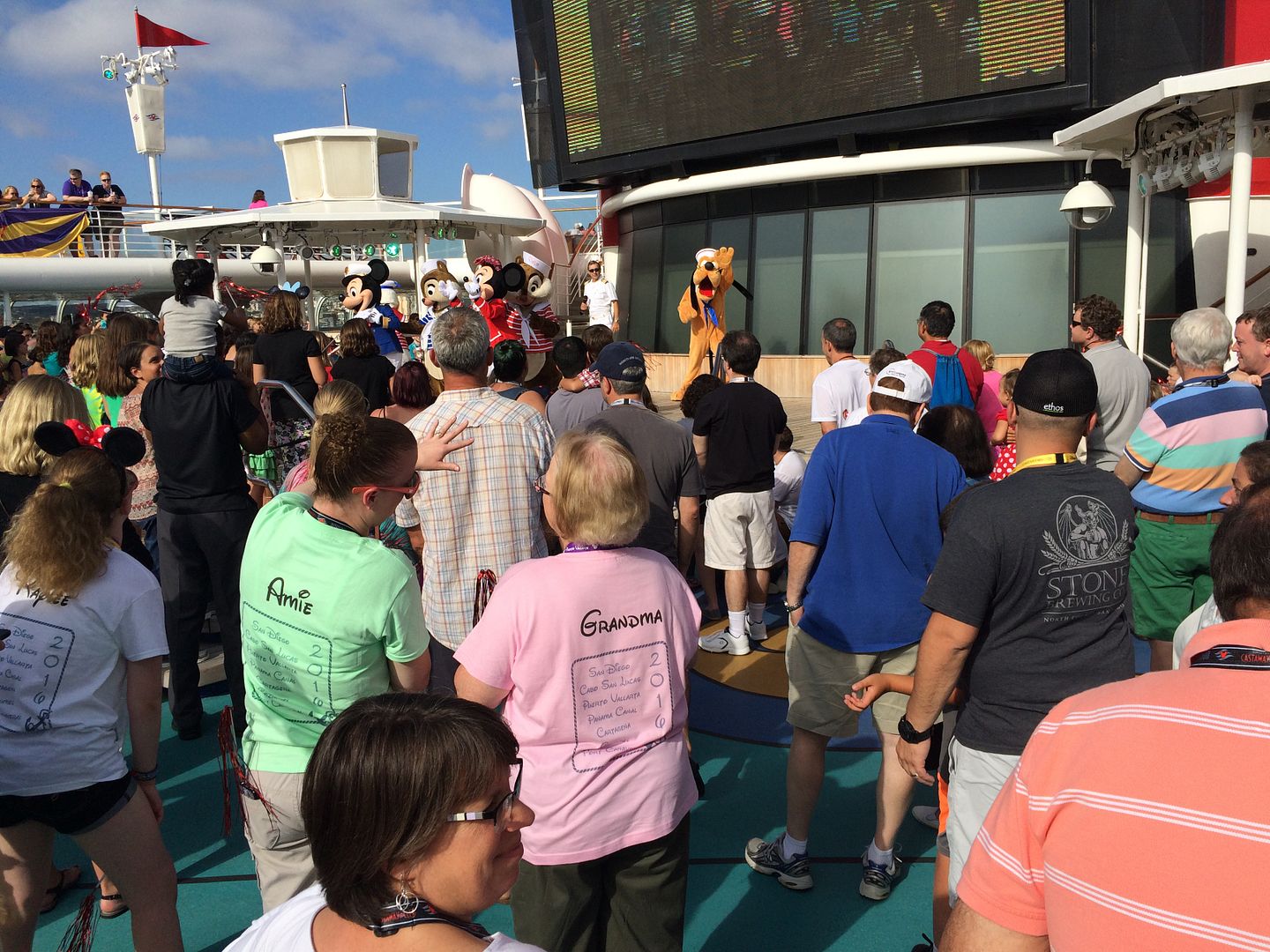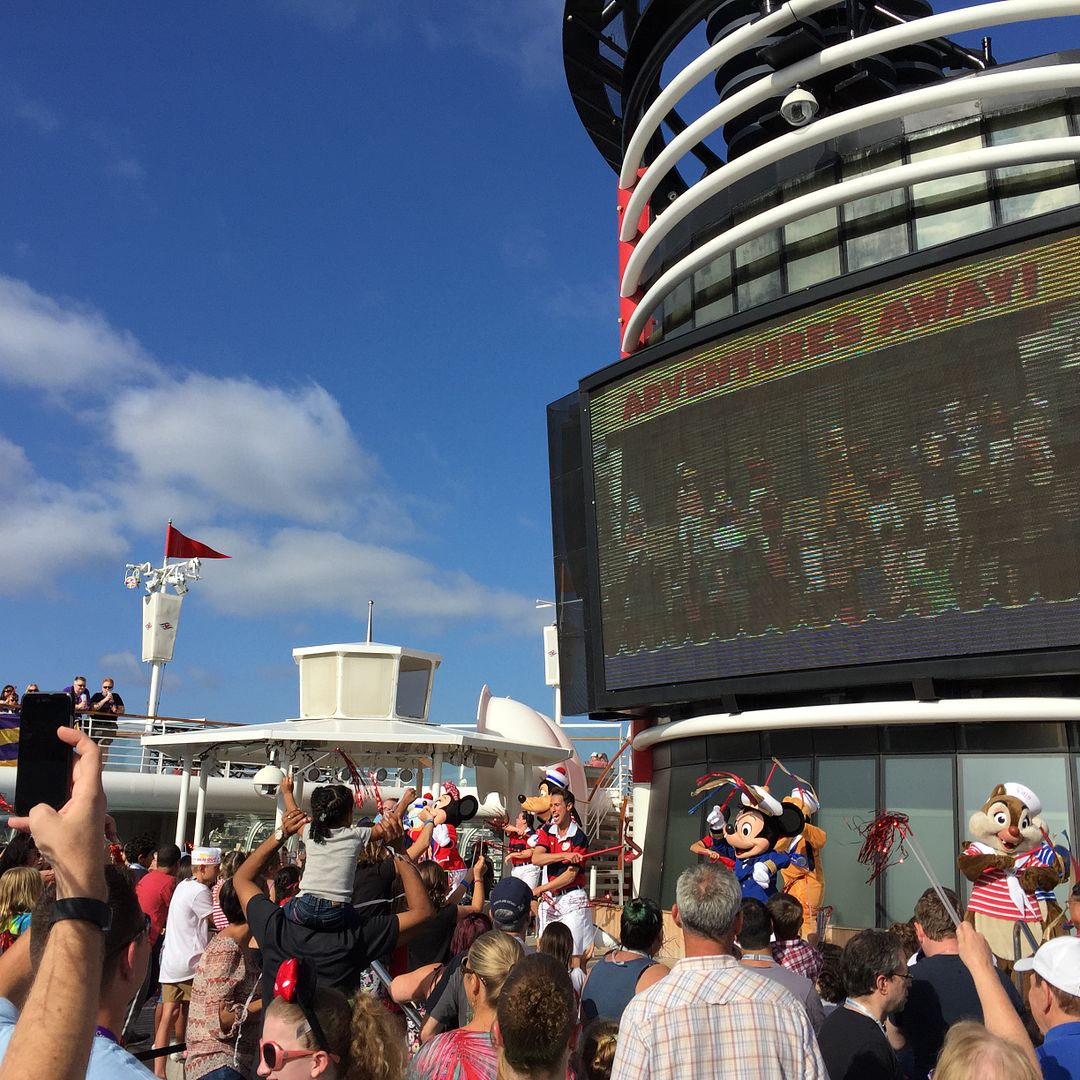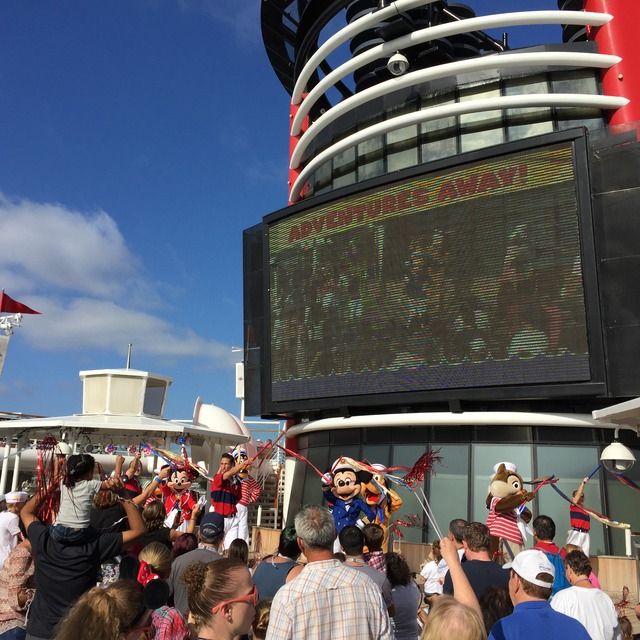 I love that show, and it was great being down in the action instead of up looking down. We did head upstairs to watch us sail away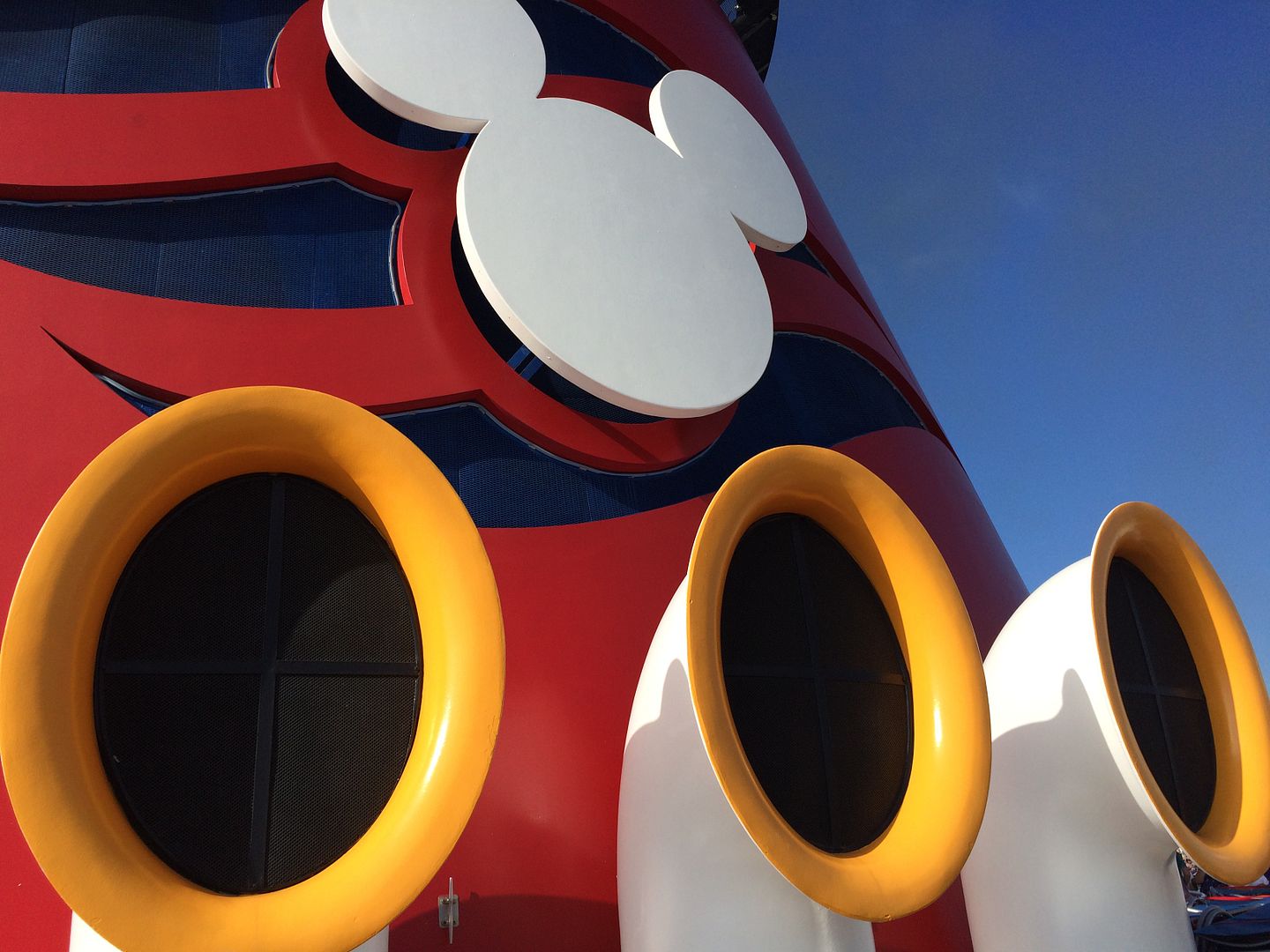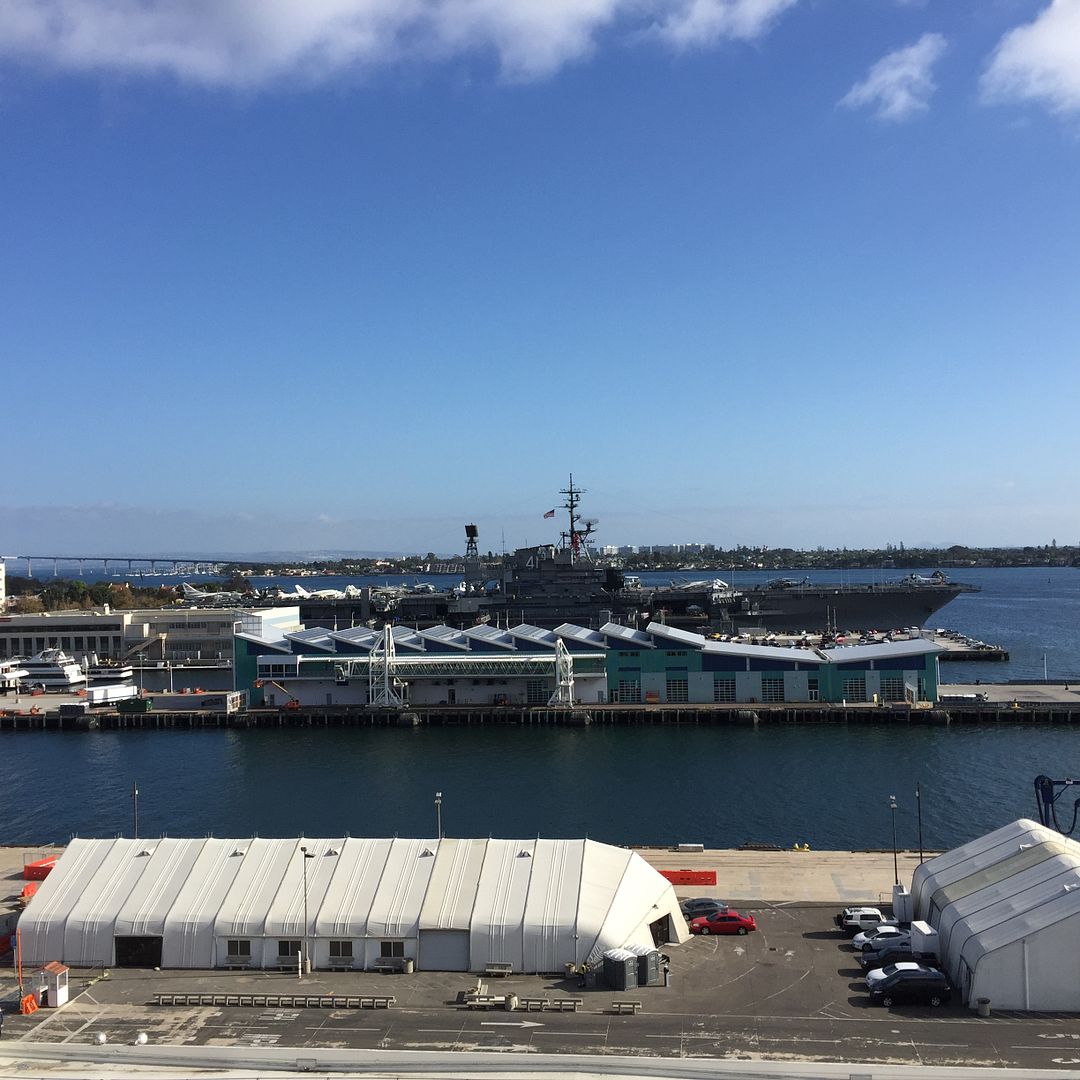 And that's where we found Karin and Tom! That time I KNEW it was them and I quickly introduced us. We chatted for a bit, it was so nice to meet in person. We would be seeing a lot more of them later. I think we separated because mom and I were in need of a snack in the form of French fries. If you remember I hadn't gotten them for lunch and they were calling my name. Very conveniently they only fry fries in the oil, so I didn't need to wait for them to make me special fries like I have to on the Fantasy.
Our little friends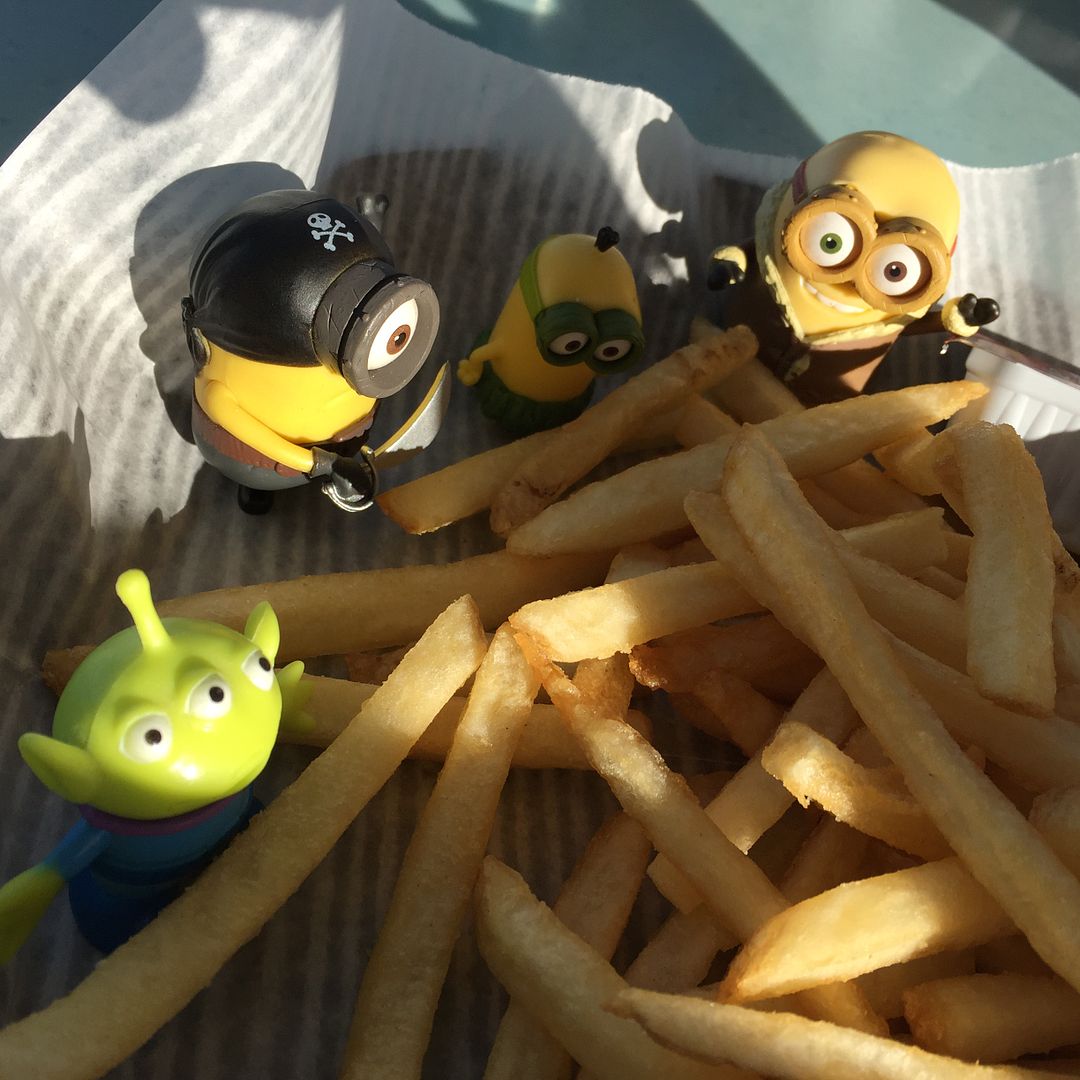 Then we headed to the All Aboard show in the theater. It was really cute and we got a taste of the various entertainers for the next couple days. There would be an adult show of Matt Baker, a juggler, later that evening that we both wanted to catch. We went back to the room before dinner.
Last edited: