Then off to dinner. We didn't see Karin and Tom, I think they must have gone to BBB or had room service this evening.
Our tablemates were in very odd spirits this evening. Two of them left before dessert without saying goodnight… Because of these people we have decided that unless we know people and intend to sit with them during dinners we have decided to ask for a table for two on all future cruises.
I started with the chilled avocado soup. Mom was also going to have one but ended up cancelling hers after tasting mine.
Mom had some beets
I also had a salad but it had blue cheese in it and it was very strong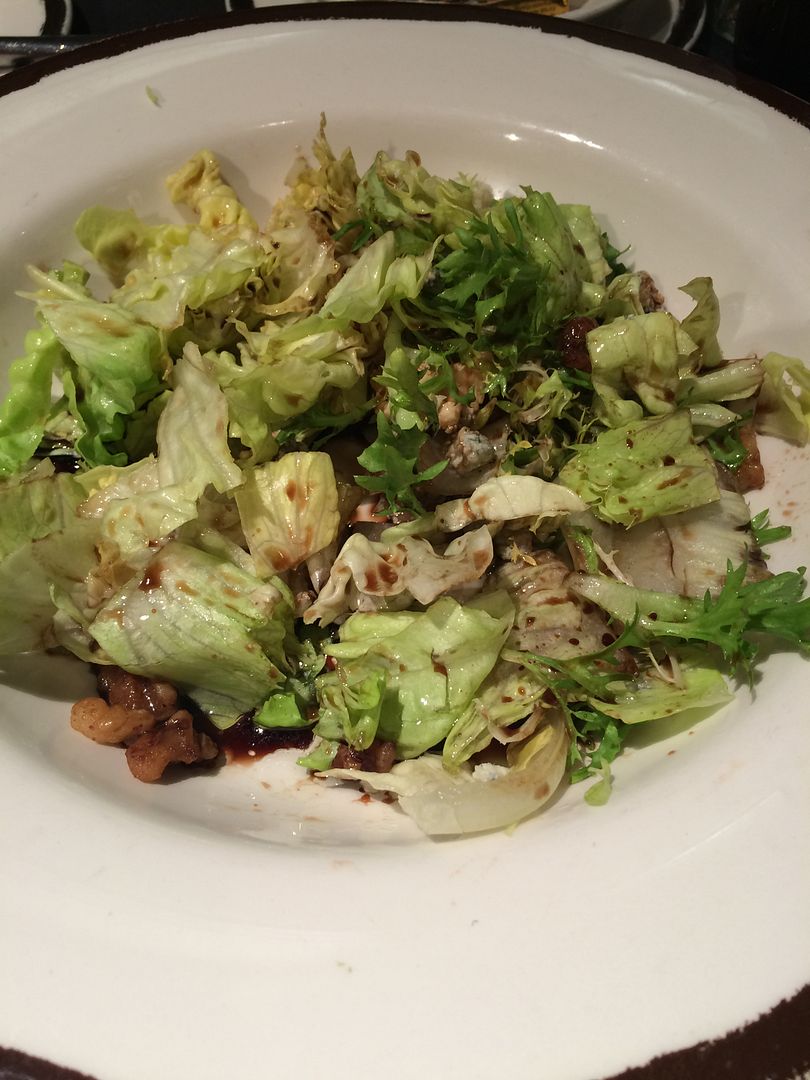 For my entrée I had a baked potatoe, cauliflower and zucchini. It was all perfectly cooked and very yummy.
Mom did not have an entrée
Jose found me another slice of the flourless chocolate cake, it was as good as before
Mom had her usual Mickey bar for dessert but I seem to have missed a photo. Can't believe it! She ended up leaving early because her feet were killing her and she needed to prop them up. I gave Jose my order for the next night and then meandered back to the room. I had some quiet time outside on the Promenade Deck looking at photos and enjoying the weather.
It was neat to see a butterfly accompanying us
Up to the room mom was still awake and watching one of the Captain Puckett shows on the TV. It made so much more sense now that we'd been through the Canal.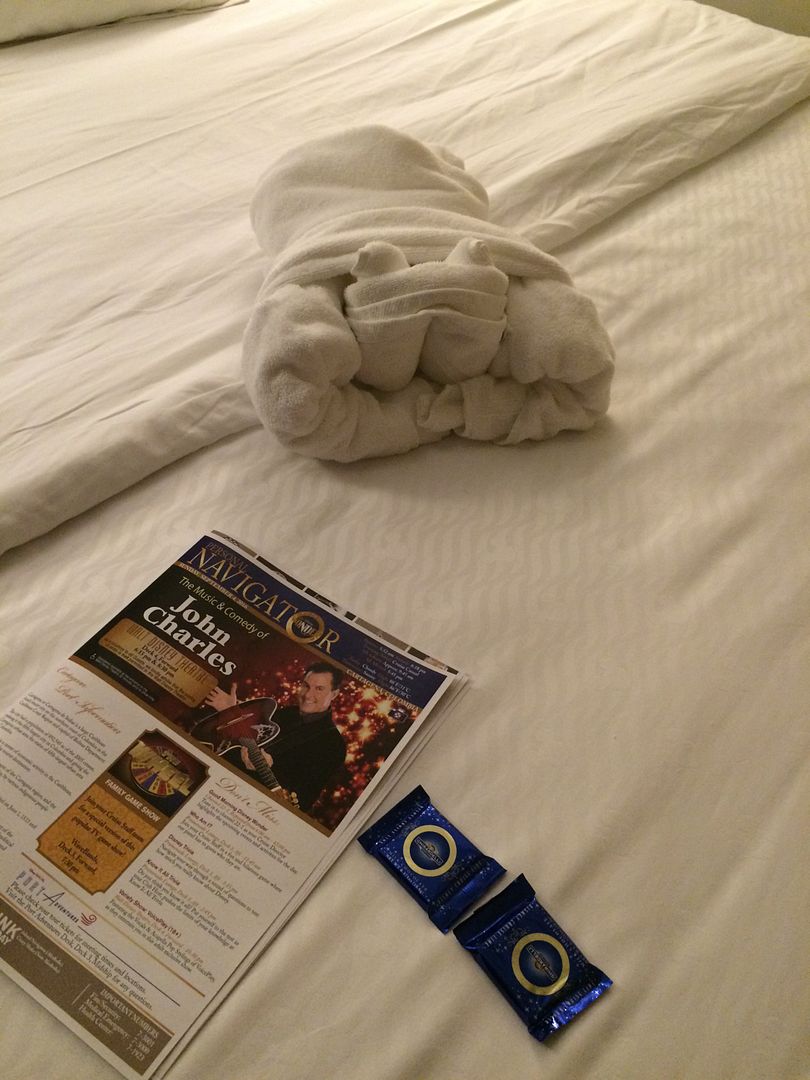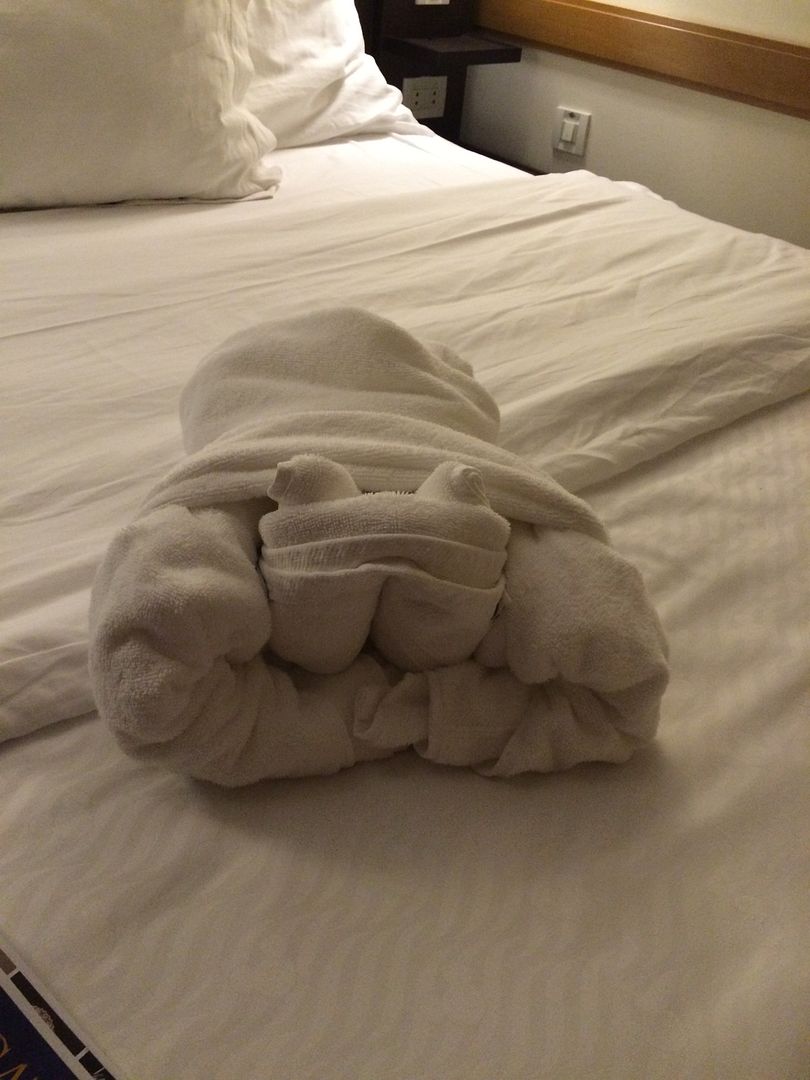 This was an amazing day, the construction of the Panama Canal is truly awe inspiring to me and I would very much like to go through it again on a future vacation.
The next day would be very exciting as well, we were stopping at Cartagena, Colombia and were going on a privately arranged tour with Karin, Tom, and two other lovely people we had not met yet. We were to meet our guide outside at 9:45, so I had our alarm set for 8am.
Last edited: