I know there are a few people on here who like collecting and trading Disney pins so I though it might be cool to have a thread dedicated to DLRP pins as this is the DLRP board! Mods, please close if I'm doing something wrong.
I first bought some DLRP pins on our first trip in July 2002 but only decided to get really into after our July trip this year. I then went on an eBay frenzy, buying many DLRP pins! Our trip this October was my first time actually pins in the park as a collector and I ended up coming back with quite a few. It was also the first time we traded as Denise and I both bought lanyards and traded the starter pins and some cheap Syndrome and Olly Pig pins that we bought for half price.
I lke to get pins from attractions I have been on, hotels I have stayed in and sets such as 'the lands' as well as many others. I also like Stitch pins and trying to get all the Stitch Invasion pins that have been released over the last year or so - I have 5 so far, I think!? I also am winning an auction at the moment for the very first WDS Stitch Invasion pin - fingers crossed. Just a pity I forgot to get one of the big maps to go with them as they'll probably have stopped selling them by the next time we go.
I'm still very much a beginner in this whole pin collecting/trading business but it's fun so far.
Pins I have won in the last day or two on eBay are these:
014/900 Silly Symphony Pin from DLRP - a bargain for a lmited edition pin so I couldn't resist.

921/1200 Another limited edition pin released the day Buzz Lazer Blast opened - a favourite ride of mine at DLRP.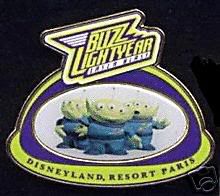 Limited Edition 1000. This is from WDW but it's POTC and I have one of the other's from this series so I had to.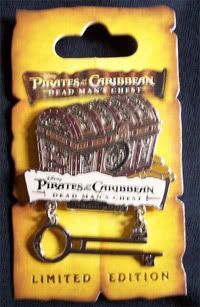 Limited Edition 1200. One of the Stitch Invasion series that I am collecting. Stitch invades Buzz Lazer Blast.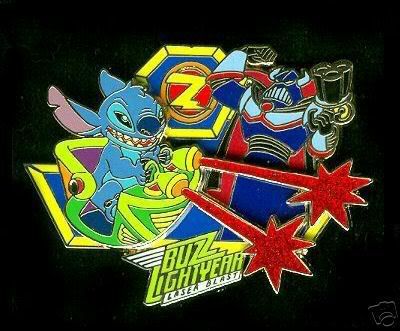 Limited Edition 1200. Another of the Stitch Invasion series. Stitch invades the teacup ride.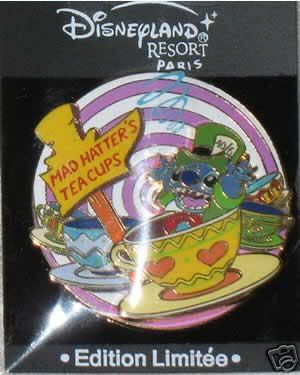 Another WDW pin but it's a fab looking Nightmare Before Christmas pin and it as at a great price.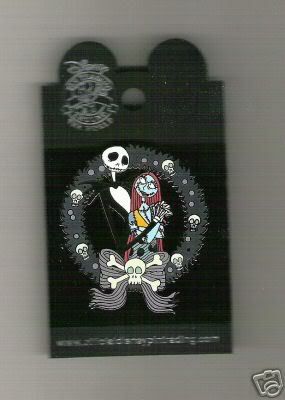 Limited Edition 1200. Yet another Stitch Invasion series pin and possibly the best of the lot - Stitch invades Pirates of the Caribbean - wooo hooo!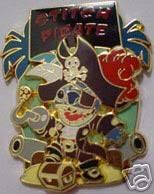 Phantom Manor pin which I almost got last week in DLRP but thought I had it, I didn't so eBay came to my rescue.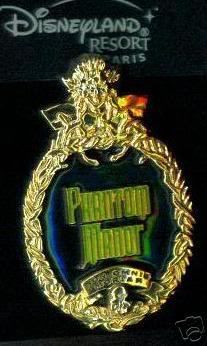 Denise and I had a Disney themed wedding reception and then honeymooned in DLRP - this seemed like the perfect pin for us.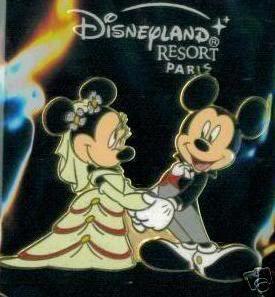 A set of Stitch pins I almost got last week but then got them brand new on eBay this week for half the price - result!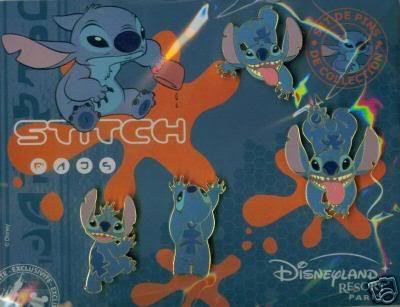 I am bidding on about 6 others at the moment including 2 more Stitch Invasion pins.