In Search of the Tag Fairy
Once the fireworks were over, I headed in the general direction of Crystal Palace, which was one of the locations where they were serving Cookies and Hot Chocolate. On the way, I saw a Photopass photographer taking photos of people with the castle in the background. I really wanted to get a photo with the castle all lit up. The location was a bit unfortunate as the line obstructed the flow of traffic in this area. So just before it was my turn, the photographer packed up her equipment and left. I was rather disappointed, but this was not about to spoil my evening. I pushed on to Crystal Palace, where I got some Hot Chocolate and a couple of Sugar Cookies. They were very nice. I then walked through Adventureland into Frontierland. People were already lining up for the parade, but I had something else I really wanted to do before watching the parade. I really wanted a photo with the Seven Dwarfs. I only ever had met Dopey before. I would have happily just settled for Grumpy, but if meeting him would mean meeting all seven, this was fine by me, too. The Meet and Greet location was quite hidden and in the dark, it was extremely difficult to find. This was probably the reason why the line was very manageable. I probably waited less than 15 minutes. It is a shame though that the area was so dark so the photos have not come out great.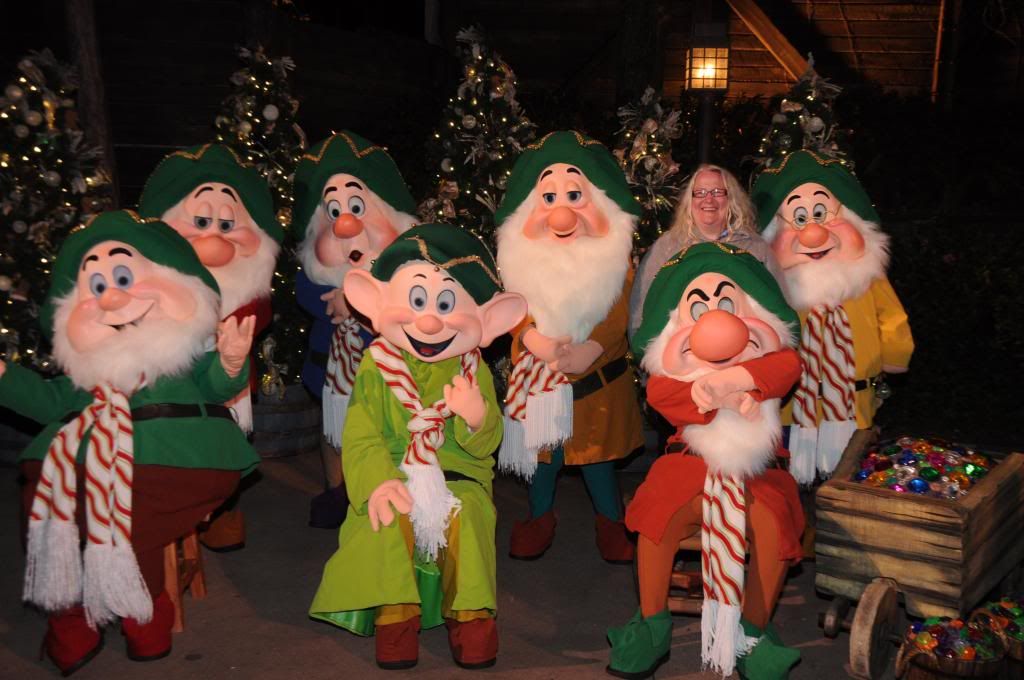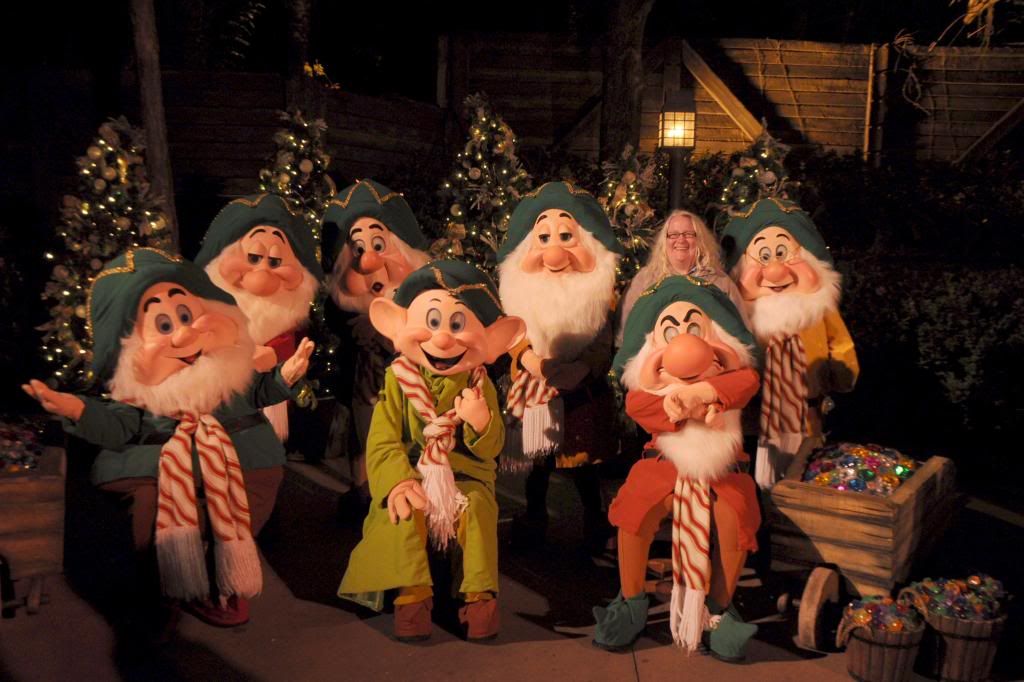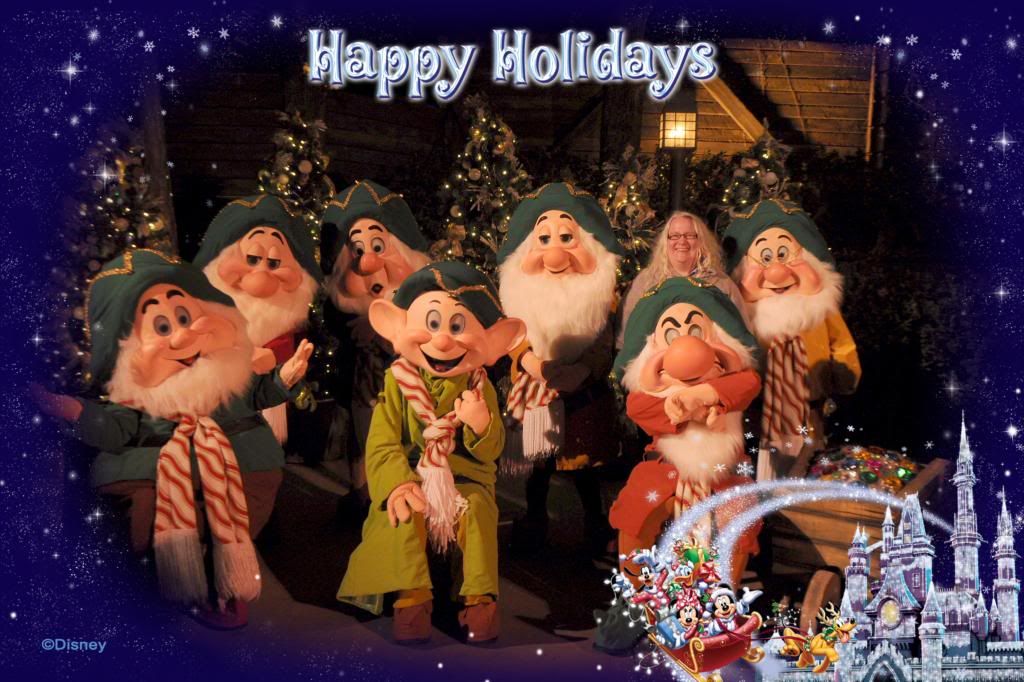 Some speedy legwork was required to make it for the beginning of the parade. I did make it and ended up in the third row, but still had a good view. The parade left me slightly underwhelmed. I had seen the special Boo to You Parade at Mickey's Not So Scary Halloween Party in 2009, which was spectacular. I figured that this would be in the same league. I have also seen the Christmas parade at Disneyland Paris, which featured real reindeer. Compared to this, the parade kind of fell flat. It was still nice, but nothing special.