In Search of the Tag Fairy
Day 1
Finally our first day of our holiday had arrived. This was slightly unusual as we are normally heading straight from work to the airport hotel, but this time we had a whole day between finishing work and flying to the USA. Graham had one last thing to take care of in town and I headed to town as well and had my nails done. I was lucky and there was nobody at the nail salon so I got seen straight away. I had Gelish put on, which is a gel nail polish that is cured under UV light and is extremely durable. It also comes in all kinds of different colours. This time round, I have gone for a lovely shade of hot pink with a coat of glitter polish added for good measure. Once my nails were done, I had to get a few odds and ends and then I went back home to get the packing done.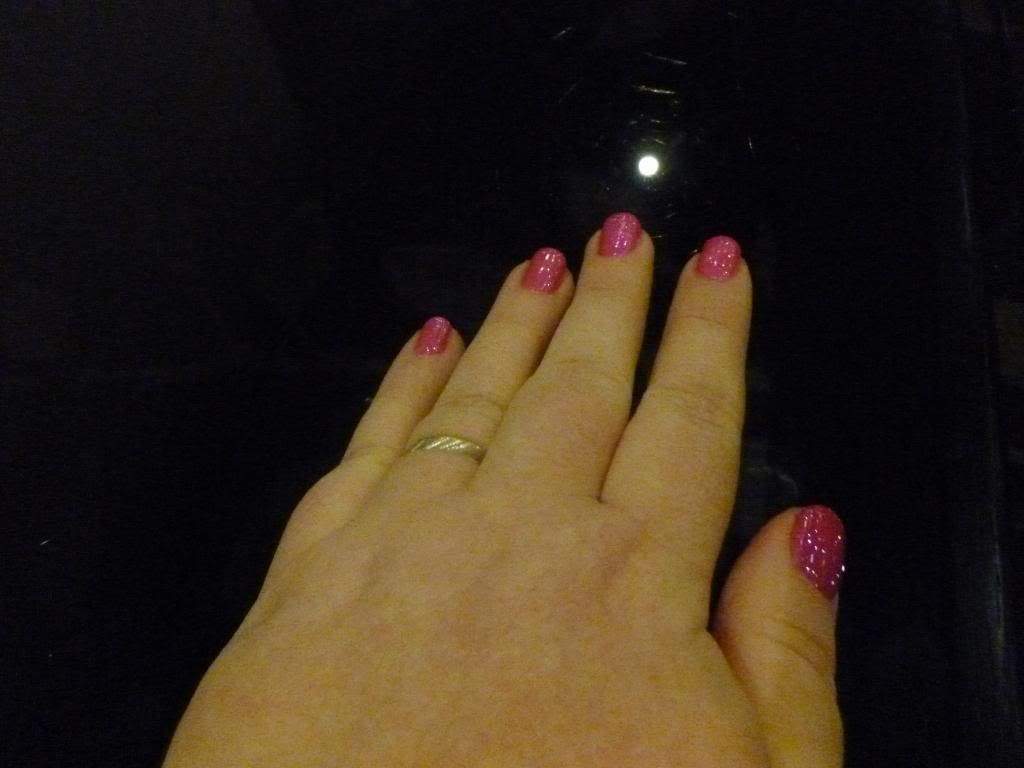 Packing is something that I hate with a passion, but I had made a mental packing list for the last week or so and therefore this was quite straightforward. I also had put some things to one side in the morning that I was likely to forget so the whole process was completed relatively quickly. Once I was all packed, I checked in online one last time and then we headed to the station.
We live quite close to the Manchester Piccadilly station and I can normally walk this in about 10 minutes, but with a suitcase, a small wheelie bag for my handluggage and a handbag that for some reason would not stay on the shoulder, this took a bit longer. When we got to the station, we had a choice to drag all of our stuff over to one of the satellite platforms or wait for 20 minutes to get an airport train from the main concourse. We decided that we were in no rush. Graham went to get some crisps for himself and a bottle of flavoured water for me and it was not long until our train arrived.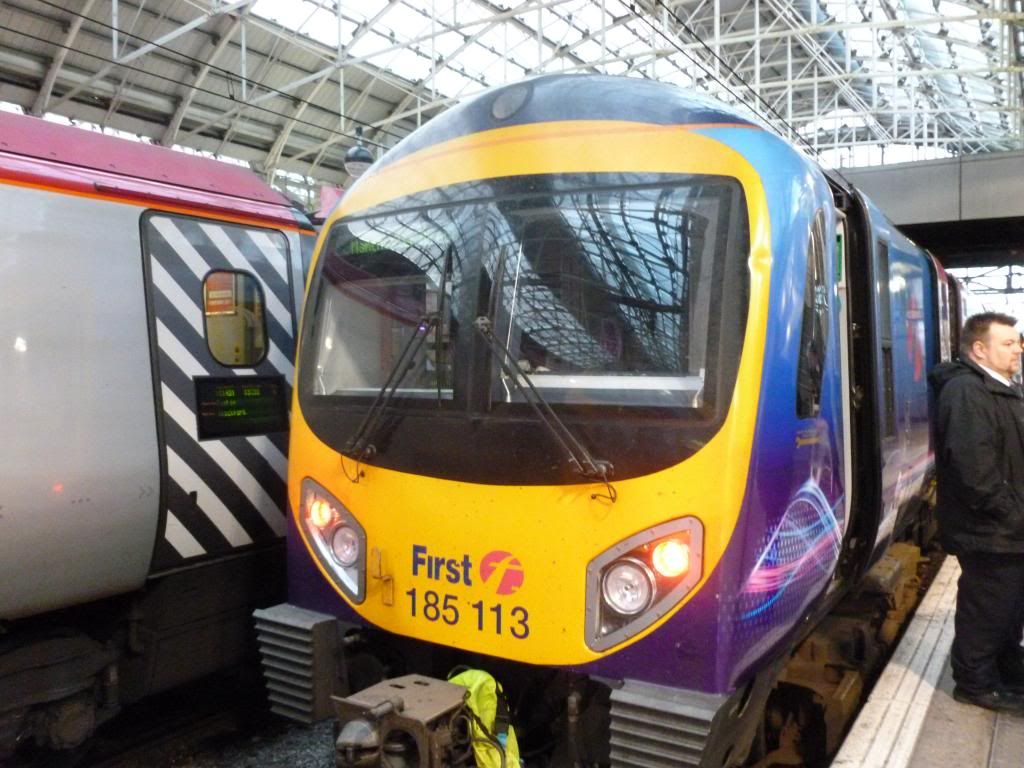 When we got to the airport, I was looking for the courtesy phone for the assorted hotel shuttles, but this had been replaced by a normal phone. I decided that by the time I had found the phone number and the shuttle got there, we would be quicker walking. This is what we did . Even with the luggage, it only took about 15 minutes. When we got to the hotel, we were quickly checked in. Usually we end up with a club room, but this time round the rates for this were totally over the top so I just booked a standard room. Our room was on the 4th floor and quite close to the lifts.
I have to say the room was best described as compact, but it was clean and comfortable. We had made a dinner reservation for 18:00 and we spent the hour or so until then just relaxing in our room. I have to say I did miss access to the club lounge. We went downstairs a little ahead of time. I had spotted the first Christmas decorations when we came in and wanted to take a photo. We then sat down on the sofas outside the restaurant and waited for it to open.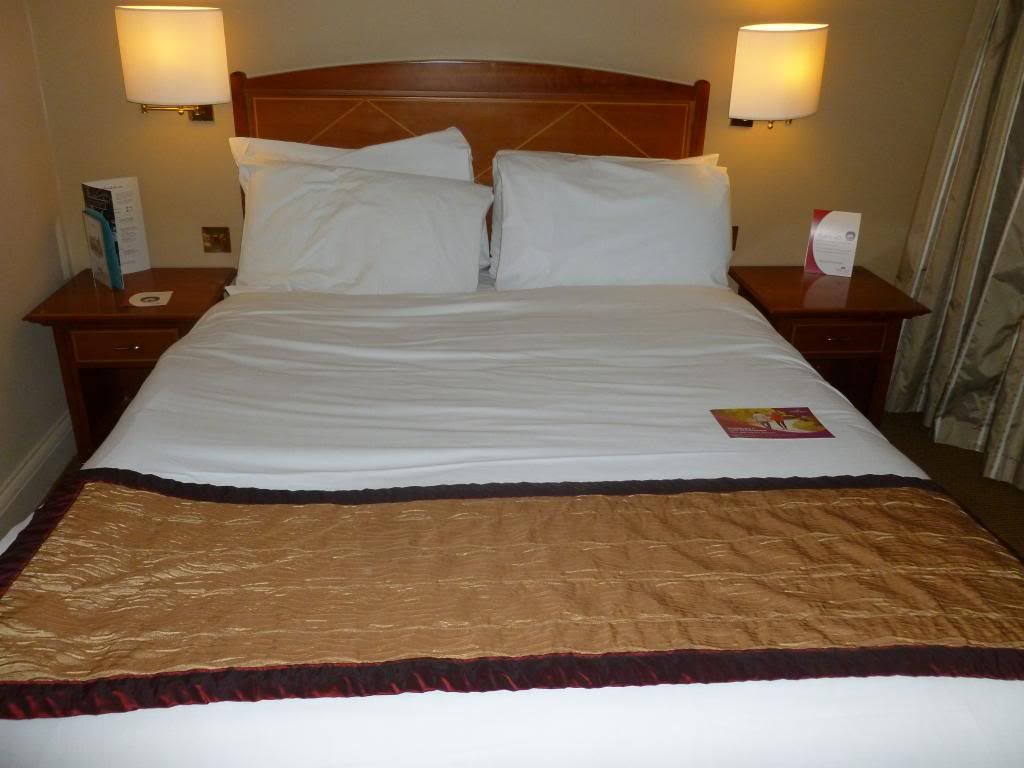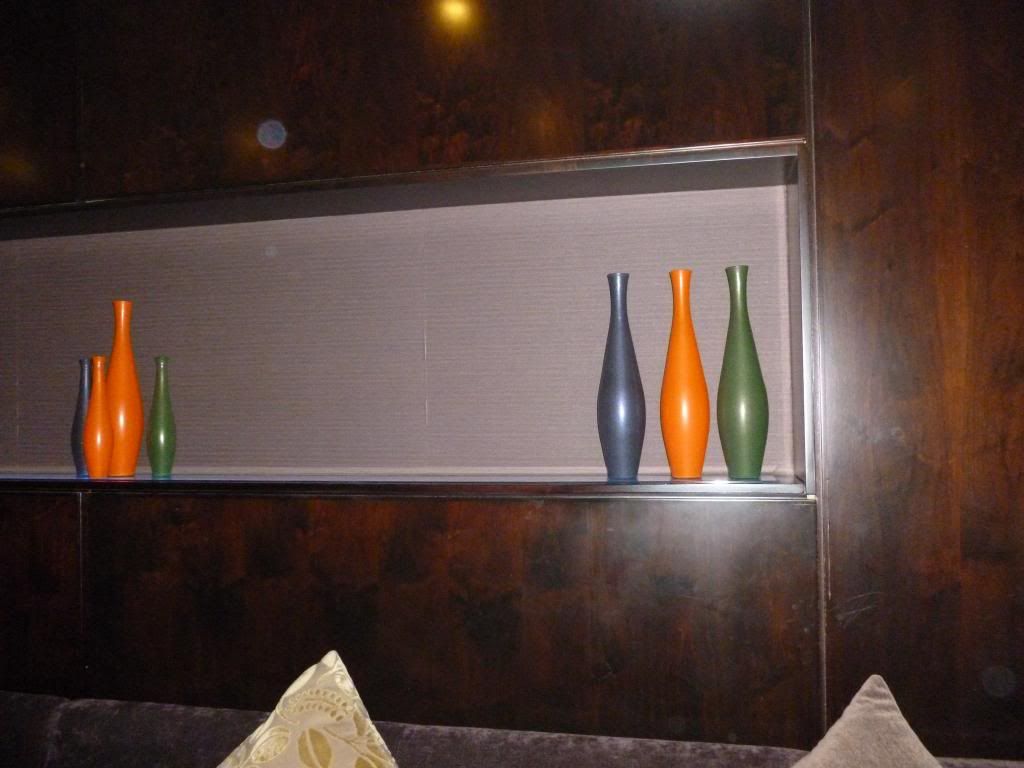 One of the hotel restaurants is a fantastic oriental restaurant called Sampans, which is one of my favourite restaurants. We started our dinner with Prawn Crackers with Sweet Chilli Sauce. Graham had a Tiger beer and I was considering some wine, but there was nothing that took my fancy. So I just stuck to still water. We both had a Chicken and Sweetcorn Soup and then had a set meal consisting of Crispy Seaweed, Steamed Chicken Bun, Chicken Satay with various dipping sauces followed by Sambal Prawns, Crispy Chilli Beef Chicken Massaman Curry and Egg Fried Rice. Both of us passed on coffee. The meal was utterly delicious.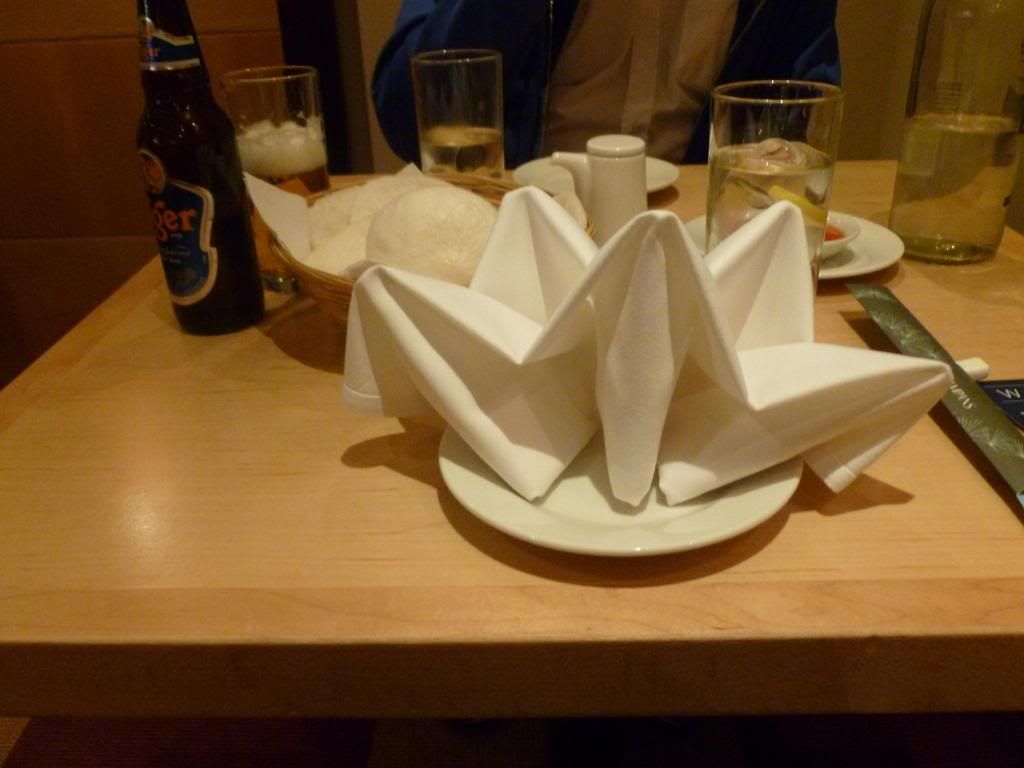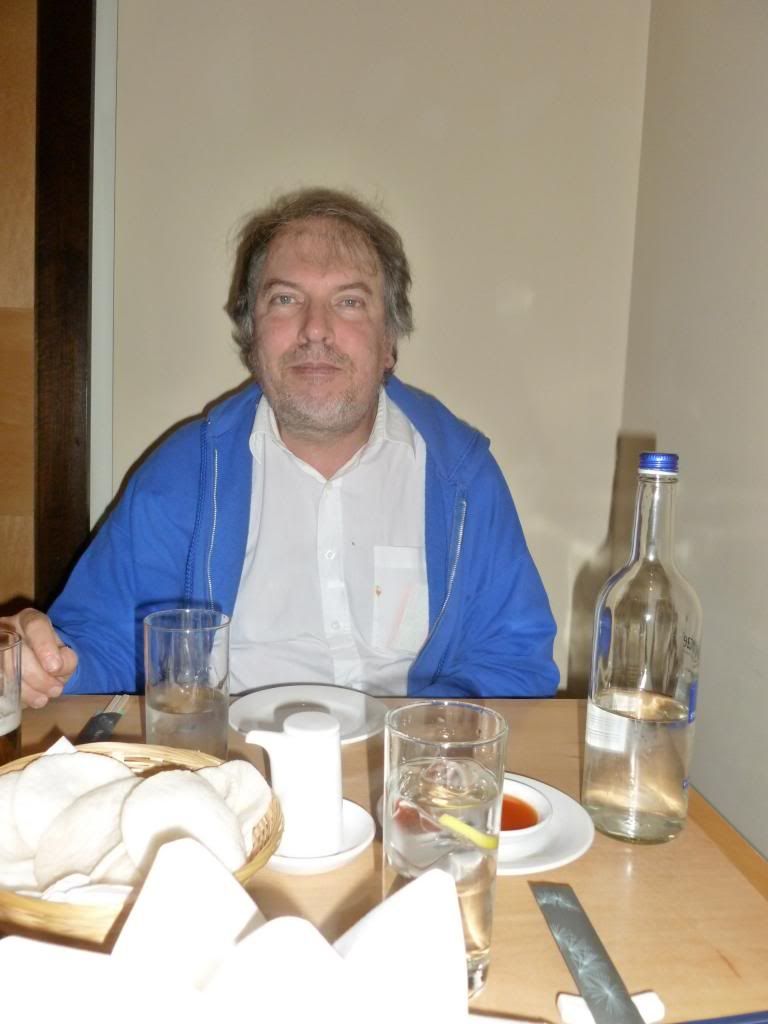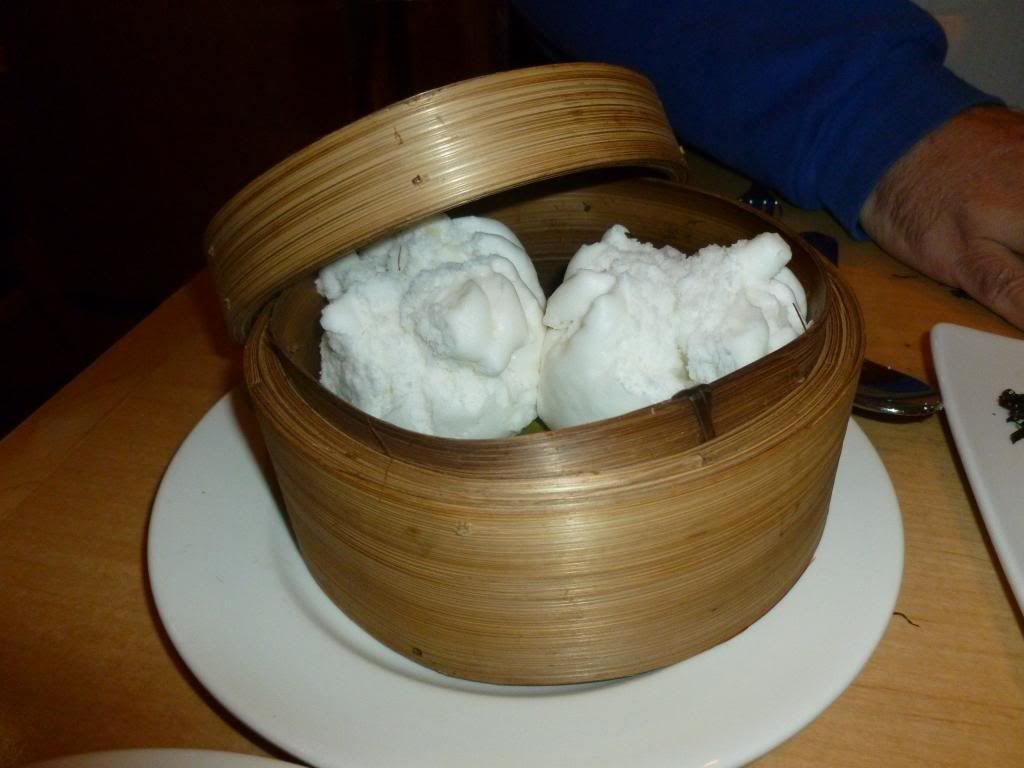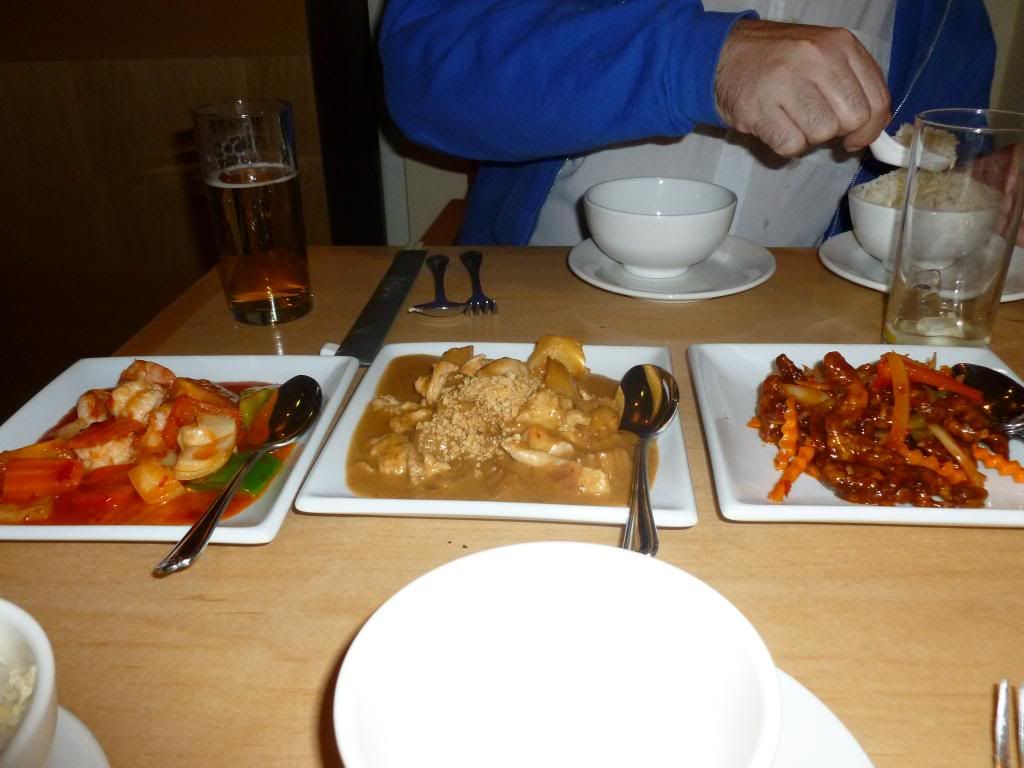 I had had every intention to watch the final episode of the first season of Dallas, but when we got to the room, we were both really tired. We got some clothes for the next day out of the suitcase and then got ready for bed.