Finally- some World Showcase time!!! I'm ashamed to admit that since we have been bringing the boys to EPCOT, we don't spend as much time in this wonderful area as we did as a couple.

Like, I don't think the boys have ever stepped foot in Italy, Germany, Morocco or even Japan!

Not that this would be much better, it was still two adults and I think 4 boys, but at least I was there!

We cut through the former Odyssey Restaurant to our first country:

Mexico!

I love the atmosphere of this pavilion.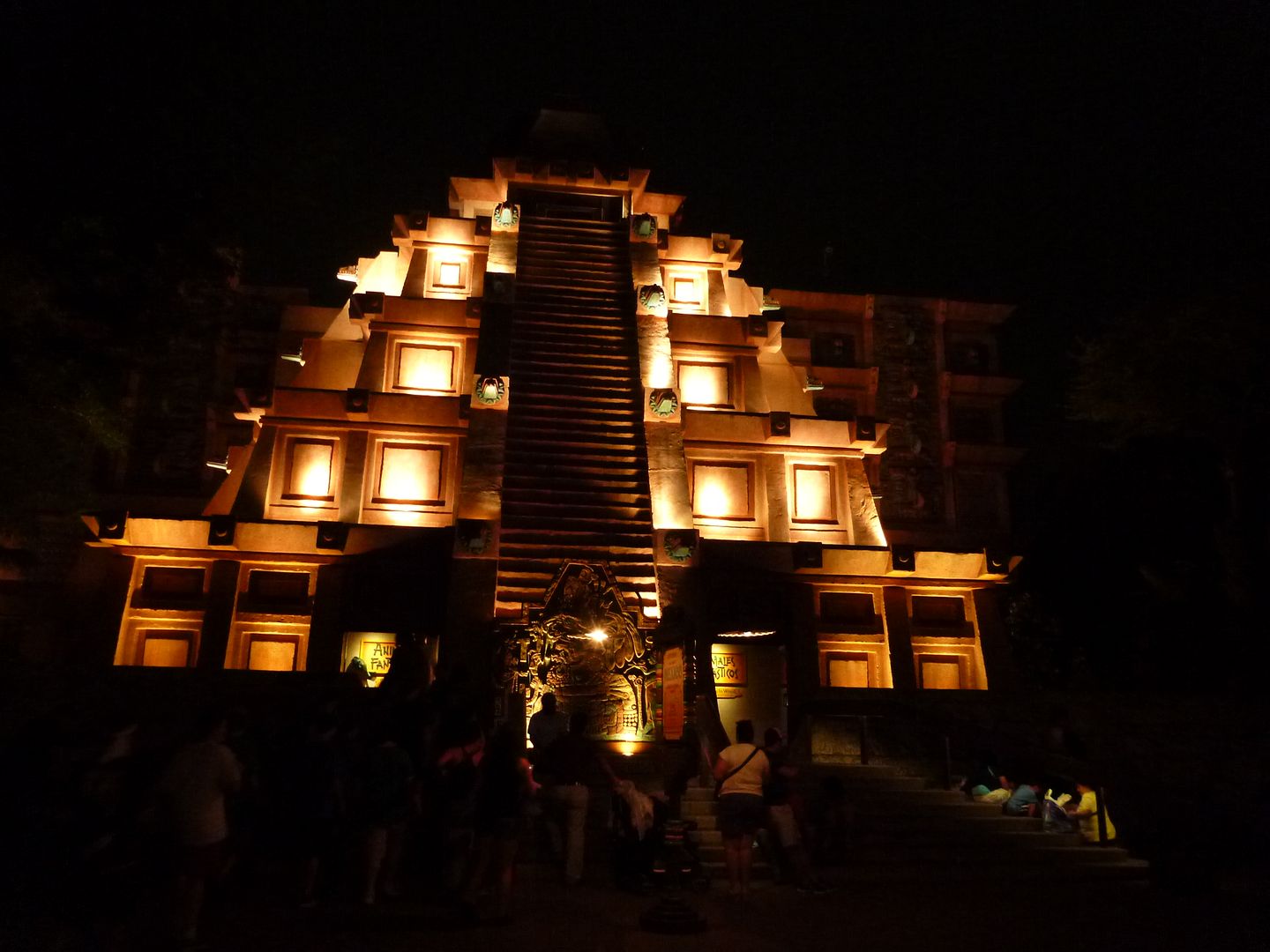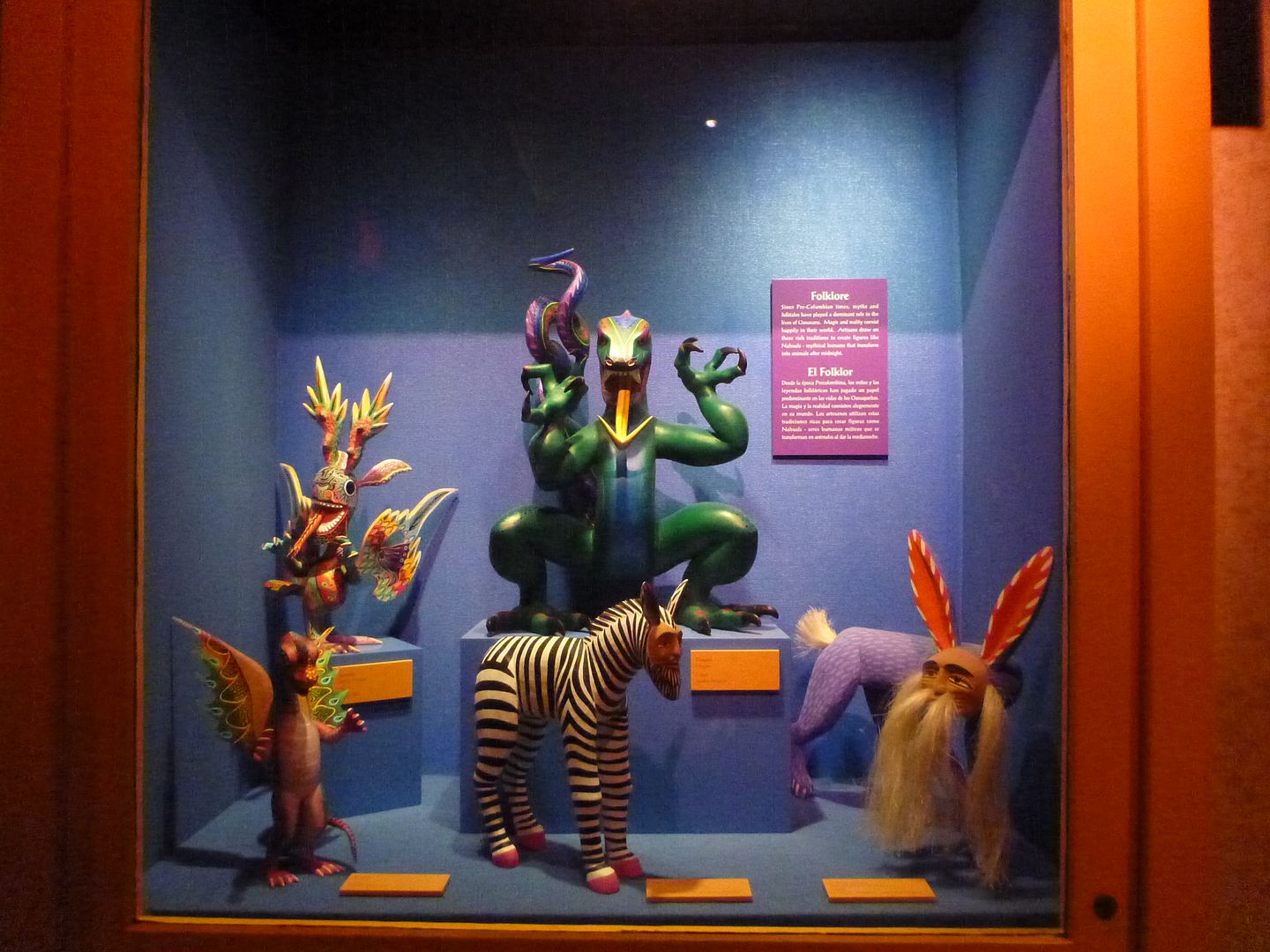 I really like the boat ride, too, but I thought it was much more relaxing and romantic before the 3 ducks invaded.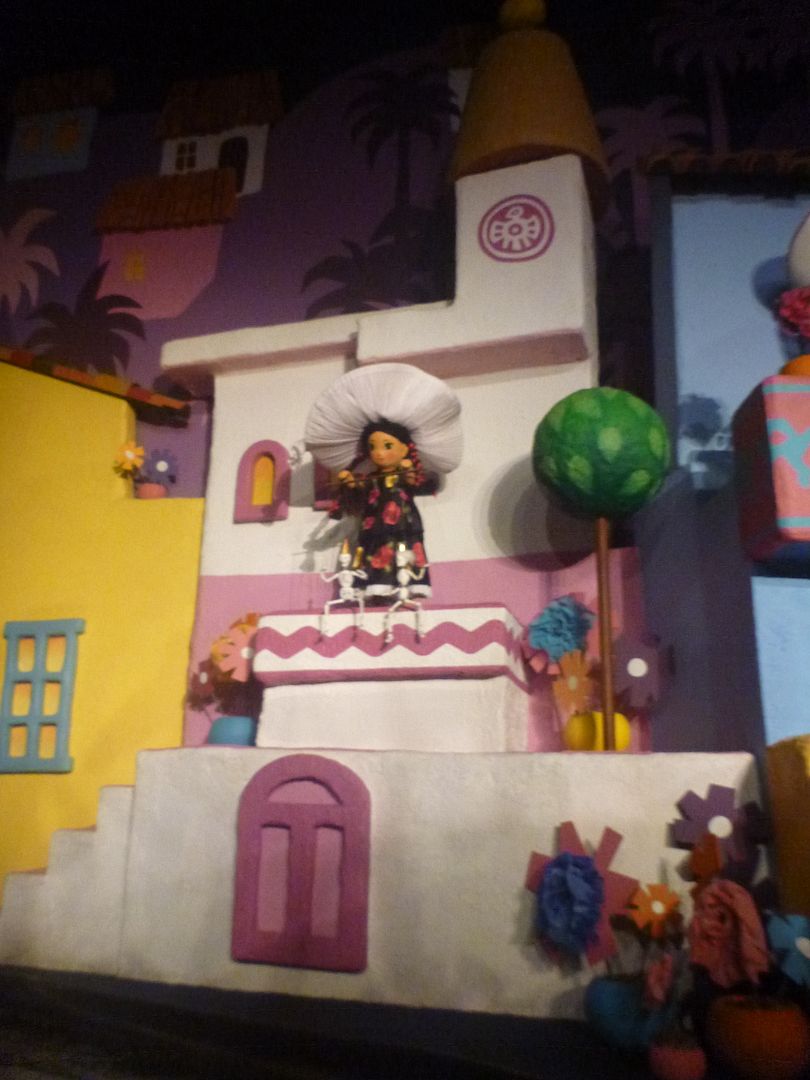 Norway Next!

There was no line for Maelstrom. We hopped aboard and enjoyed the ride.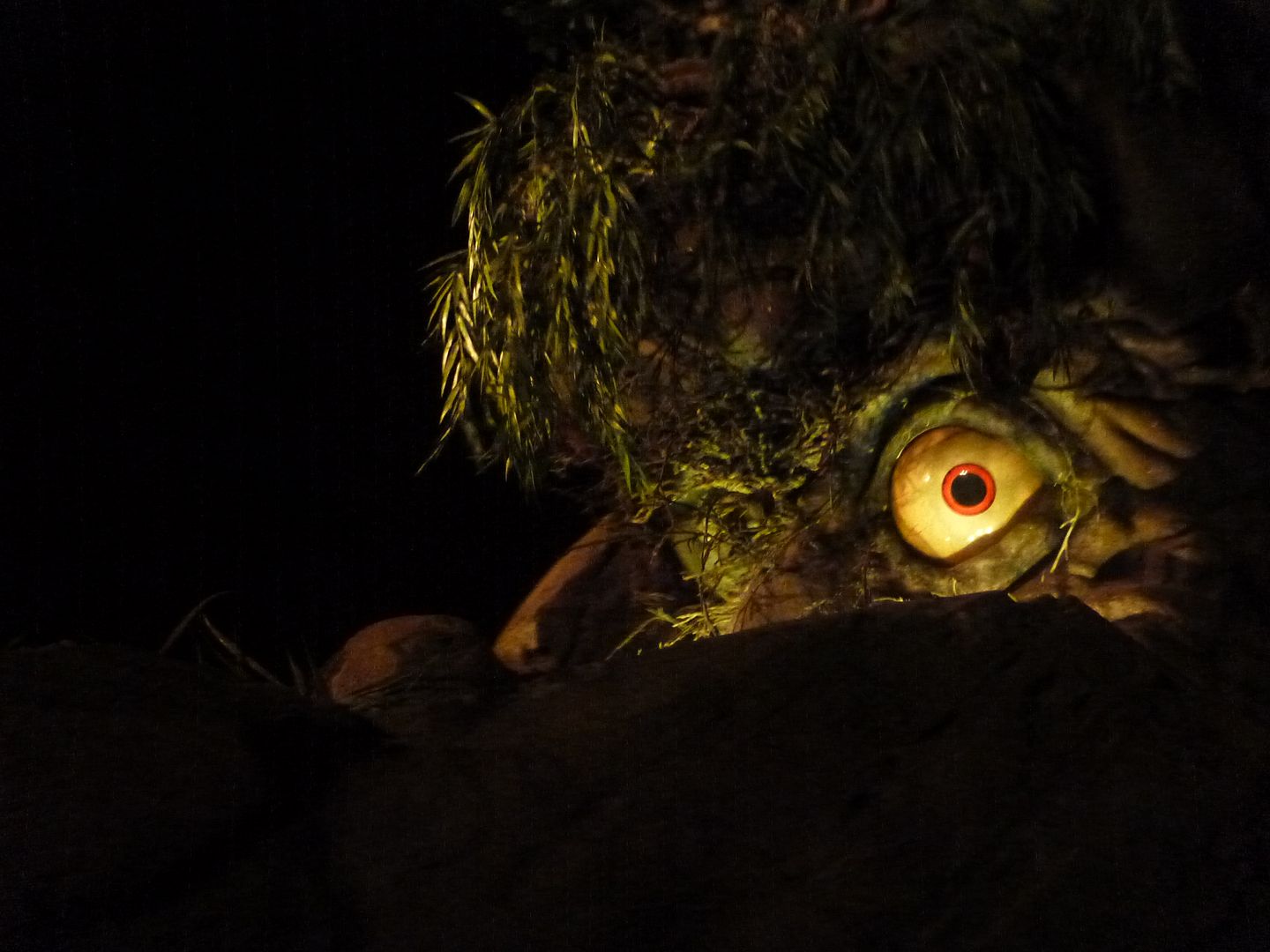 Should we watch the movie at the end???

Nope! We ran out of the theatre like naughty schoolchildren.

We walked into China, but not much was happening there.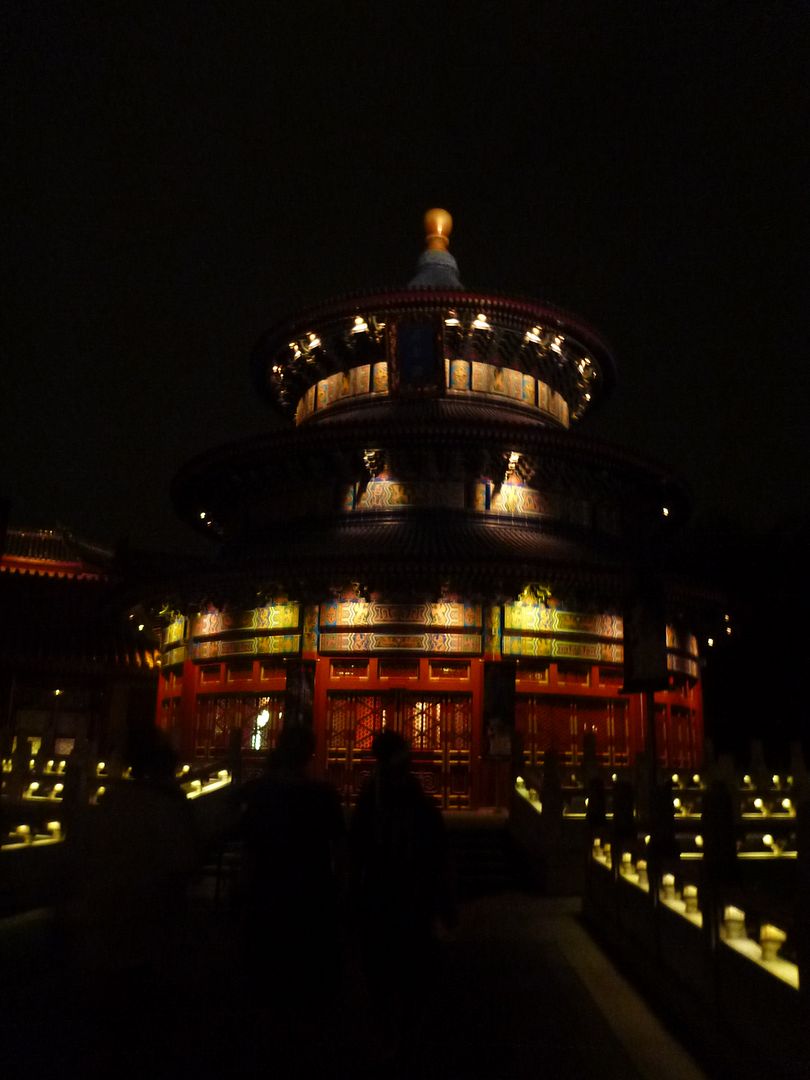 I think it was close to 11 PM when we left China. We were headed to the place I was most looking forward to:

Karamel Kuche.

I mean Germany!

Before we get there, can I just comment about how DARK the walk over was?

I have never been to the World Showcase after Illuminations and apparently, the tribe has spoken, because all of the torches are snuffed out!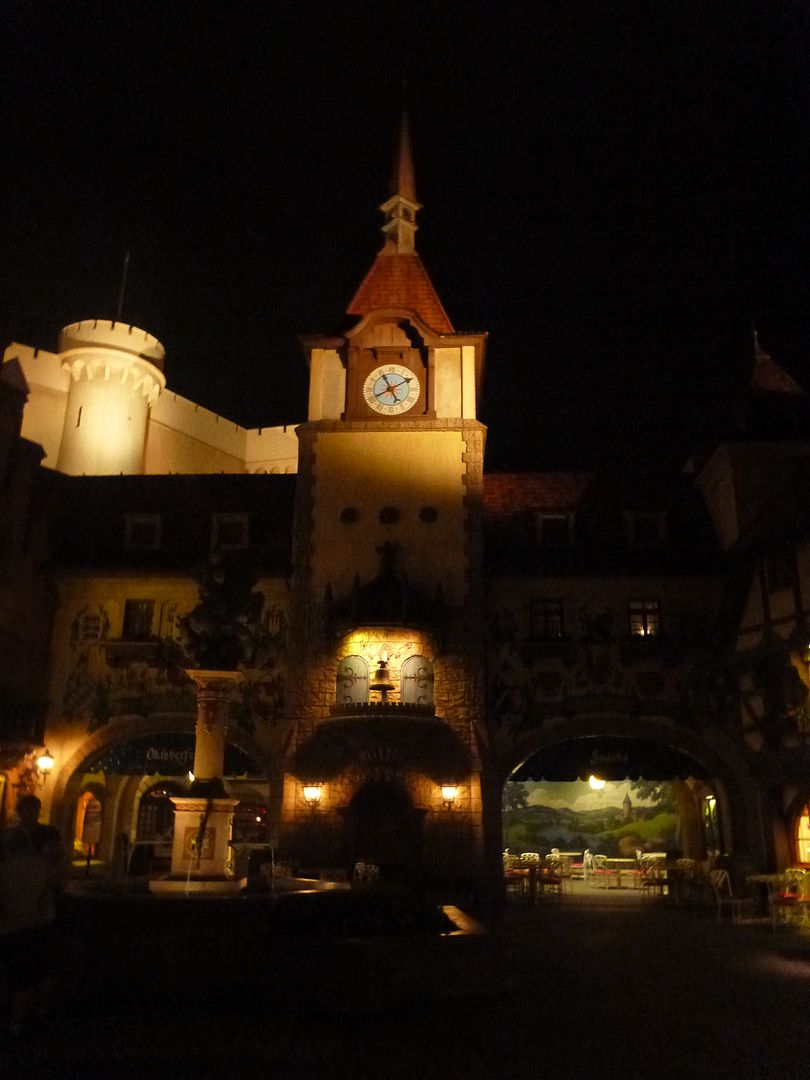 We arrived at the caramel shop, and I started looking at the case, drooling over the selections.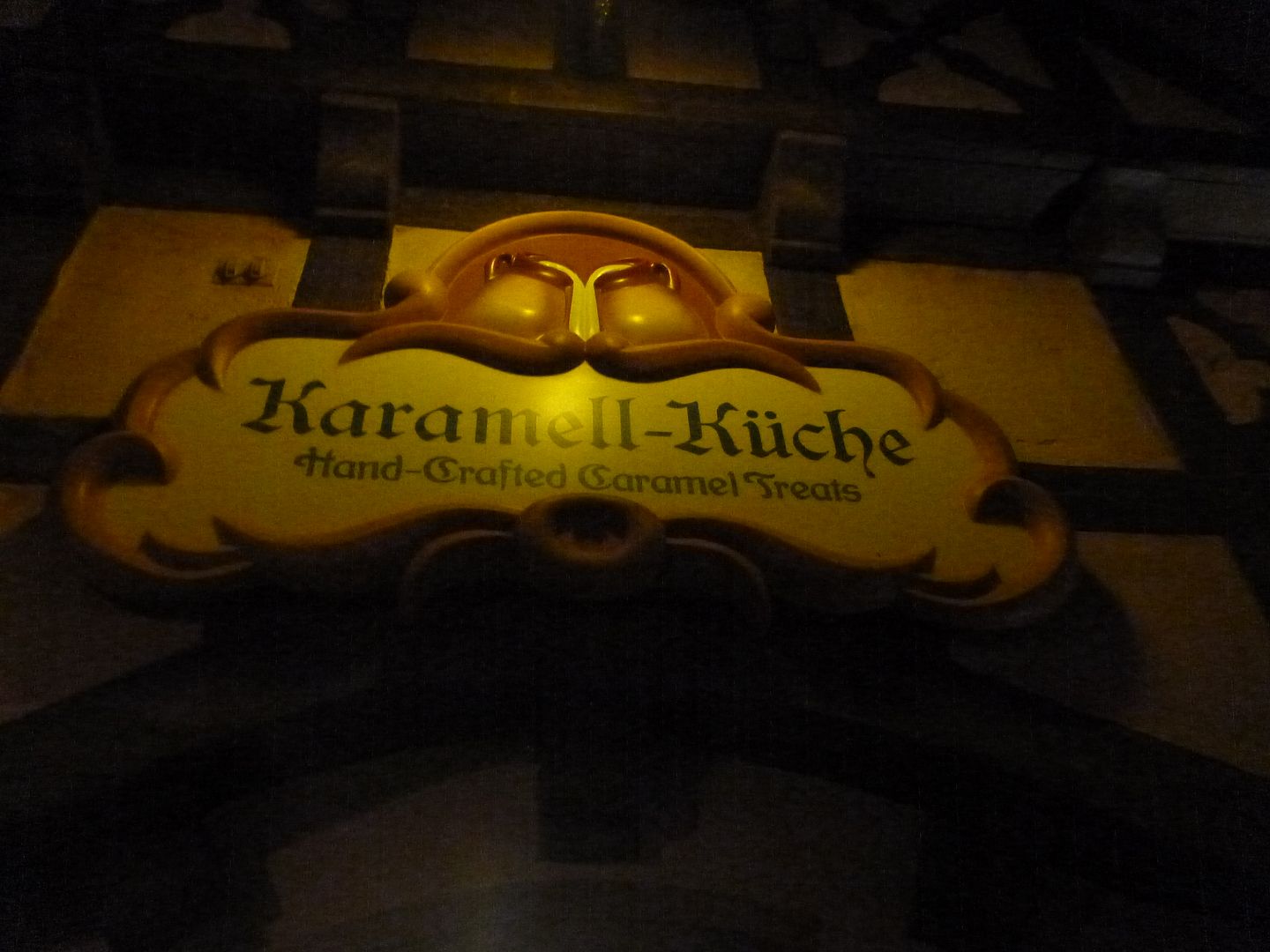 Then I started squinting at the case.

Where is the label for the caramel pecan bars that pixarmom is fixated upon and says "You just can't miss?"

"Do you have any caramel pecan bar thingies?"

"I'm sorry, we usually do, but we are sold out."

Sad Face Emoticon (I have too many images in this post to actually add one)

I selected a dark chocolate and sea salt caramel for me and two pretzel sticks with caramel and chocolate to bring home to Mark and Ben.

I placed my purchases in this container. Yes, in addition to the golf ball, I brought my own Tupperware to EPCOT. Well, not Tupperware, but "Bertucci-ware".






We booked over to Japan, so we could look at kimonos. As I mentioned previously, there was one boy in our group who had money for his birthday and that is what he wanted to get.

We arrived at the doors of the huge gift shop and found them locked!

We stood at the doors and looked in.

There were a few CMs in there straightening up the displays, but they wouldn't look at us.

Another group joined us and we knocked on the door.

We were ignored.

It was around 11:20. Um, EMH ain't over yet.

I guess they are.



Fortunately, the story has a happy ending. The boy did make it back to EPCOT on our last evening and purchased what he wanted.

We are now at the furthest possible point from the resort buses, it is 11:30, we have a class tomorrow at 8 AM in Hollywood Studios and we know that the middle school principal will be waiting up until everyone gets back from the parks.

Ruh-roh!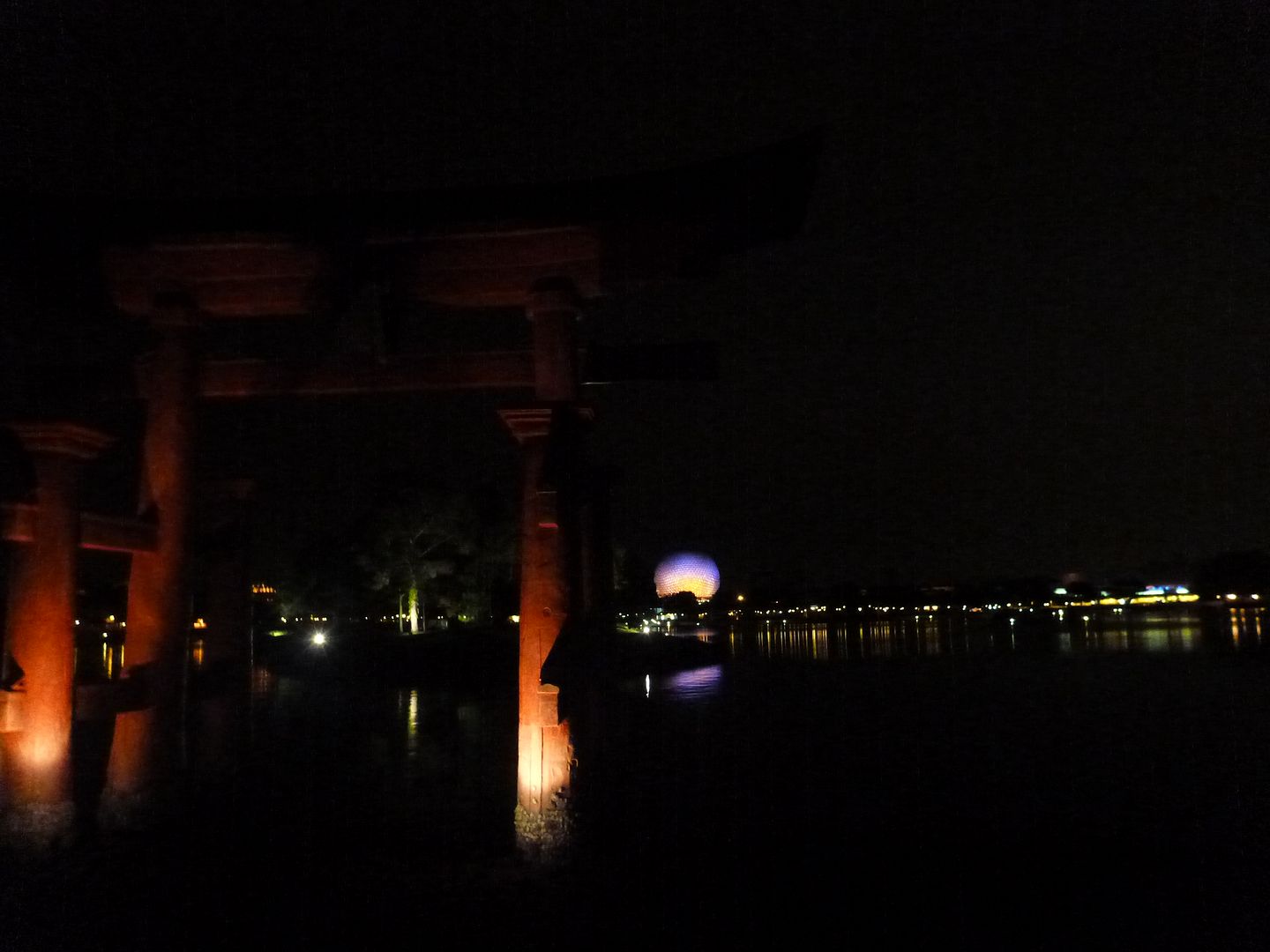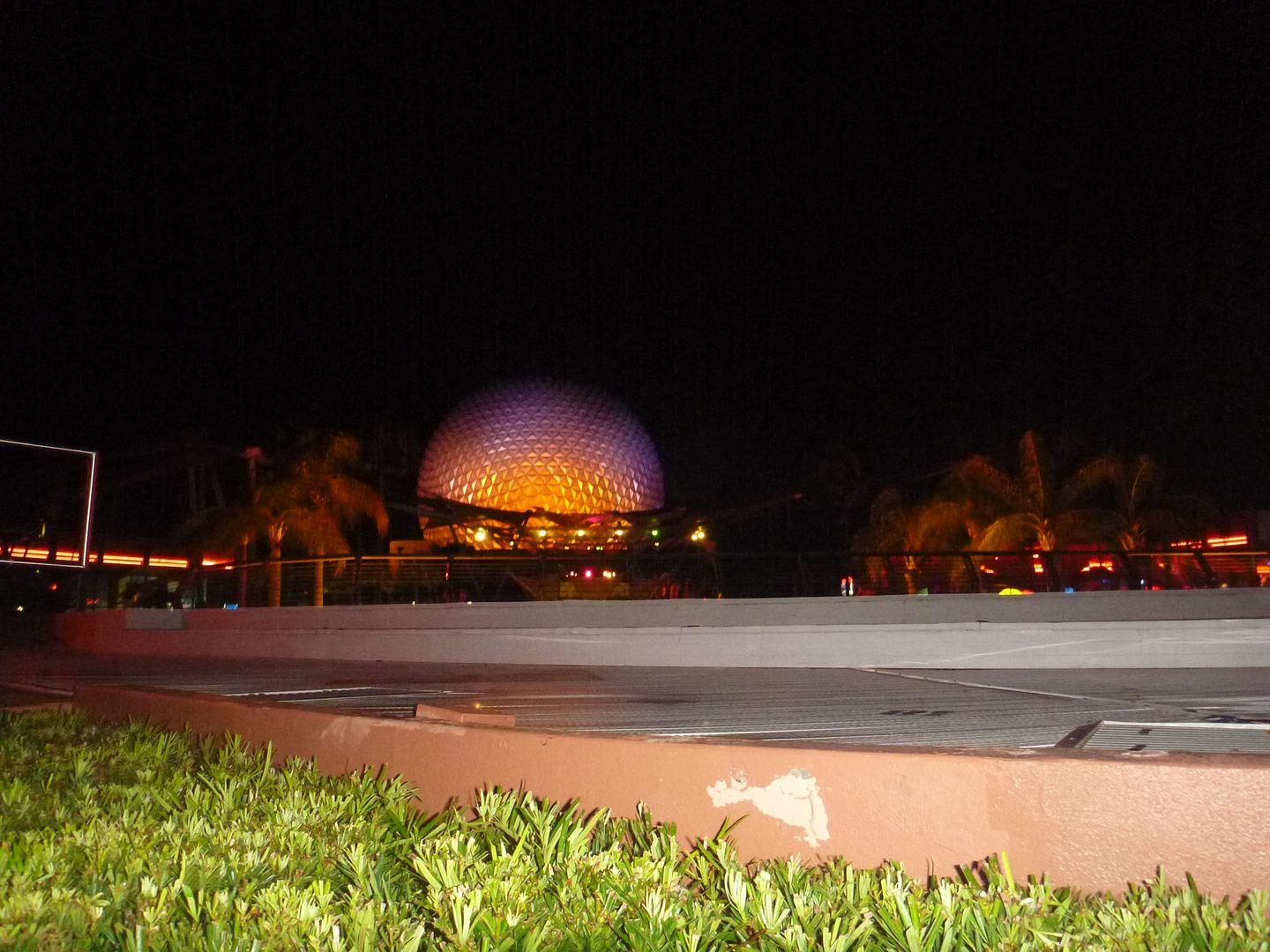 We had an uneventful return to All Star Movies. I think we got back around 12:15.

We were not the last group back.

After we returned, I checked on the breakfast room and helped out with a few prep items before bed.

Next up: Again and Again and Again

.