In Search of the Tag Fairy
Day 22
We started the day with a lie in and then headed across to the Contemporary for our breakfast with Chef Mickey. This was another meal that was very much for me. We checked in, where given a pager and directed towards the photo line. Our pager went off straight away. So we got out of having our photo taken.
We ended up sitting at the some table as we did last year when we had come for dinner. As soon as we sat down, Goofy came by, followed in very quick succession by Mickey and Donald.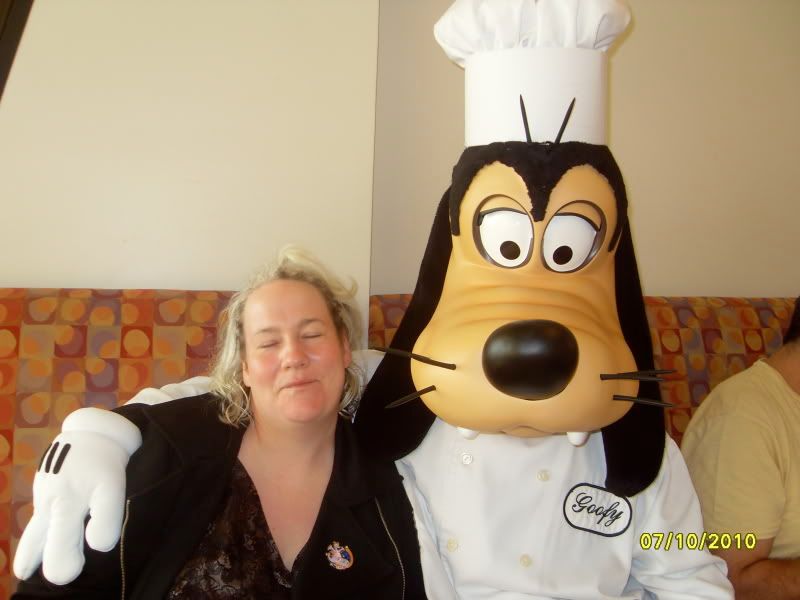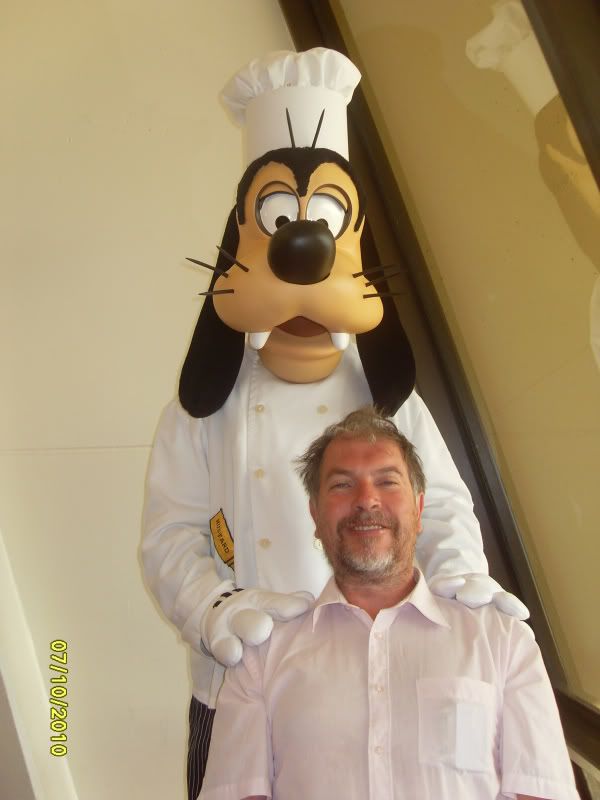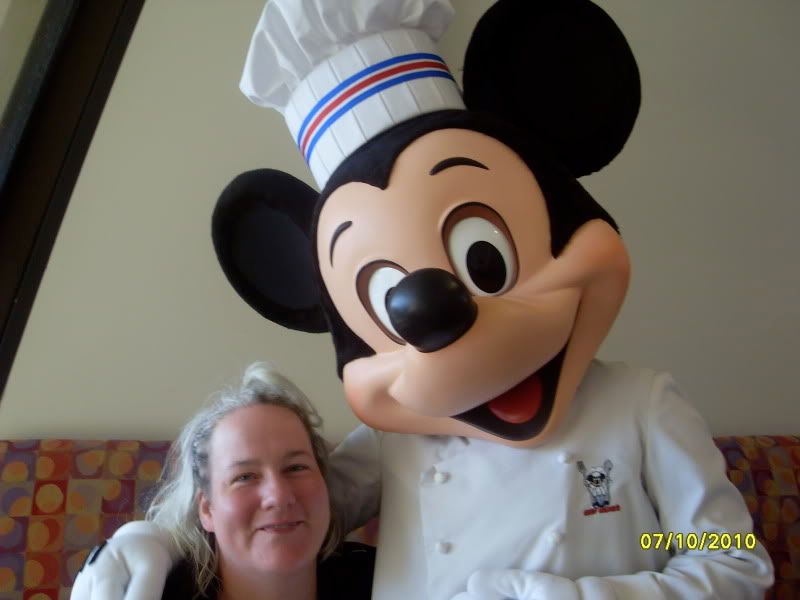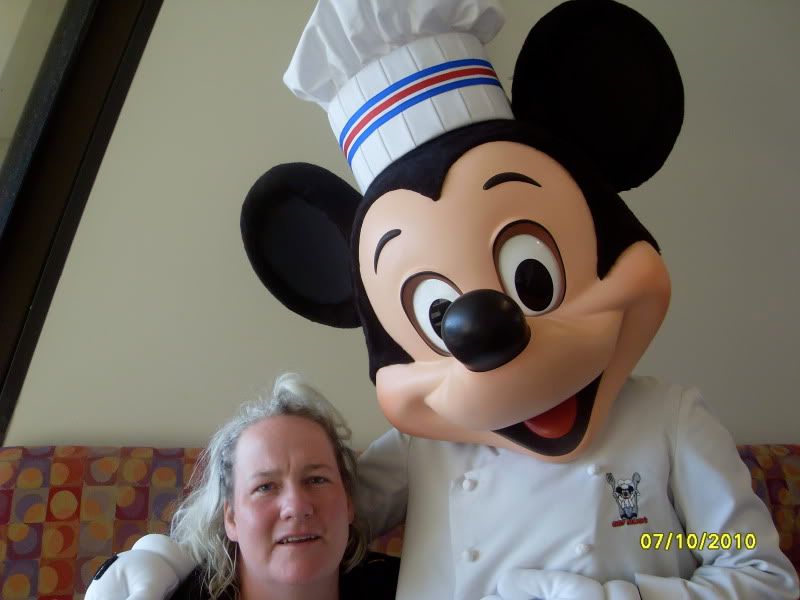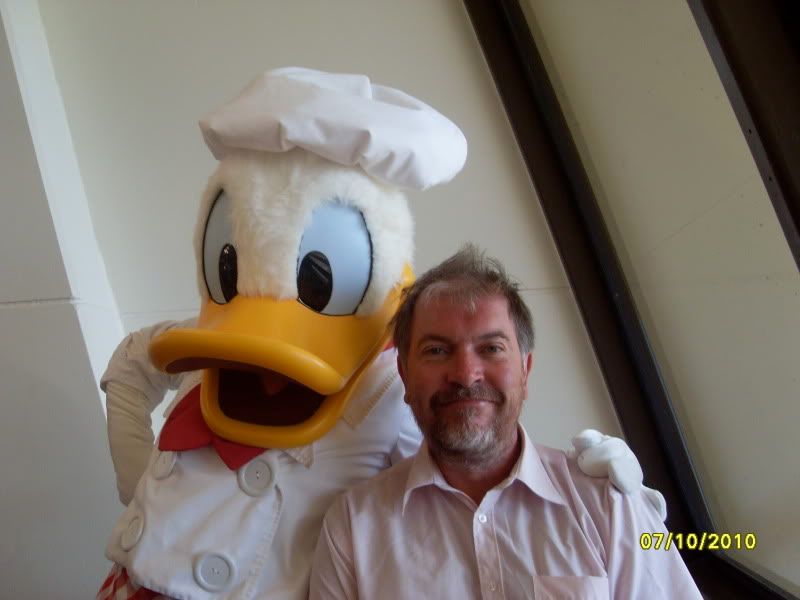 Once they had been to our table, there was a bit of a break and we decided to go and get some breakfast. Now, as I mentioned before, I am not a breakfast person and I was still not feeling 100% so I just had some sausages, some hash browns and a brownie. Graham could not resist taking a photo of this.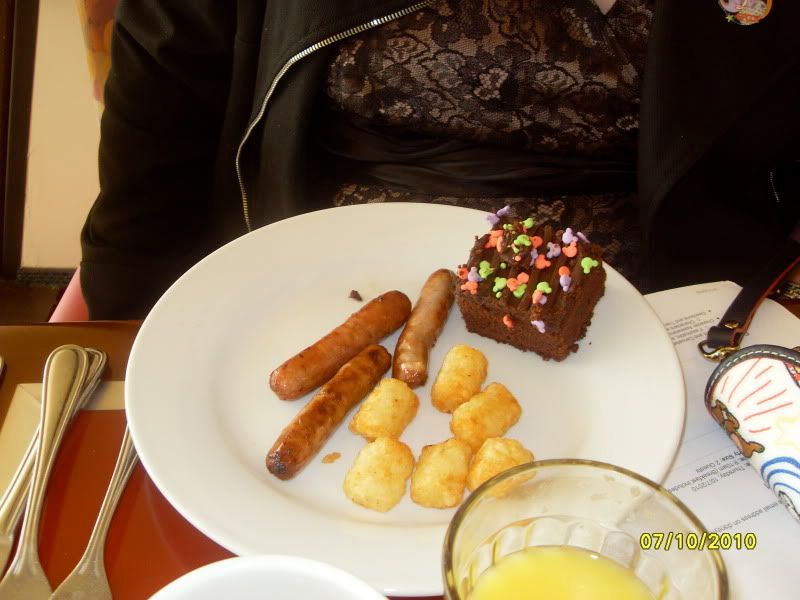 Soon after, Minnie and Pluto came by as well.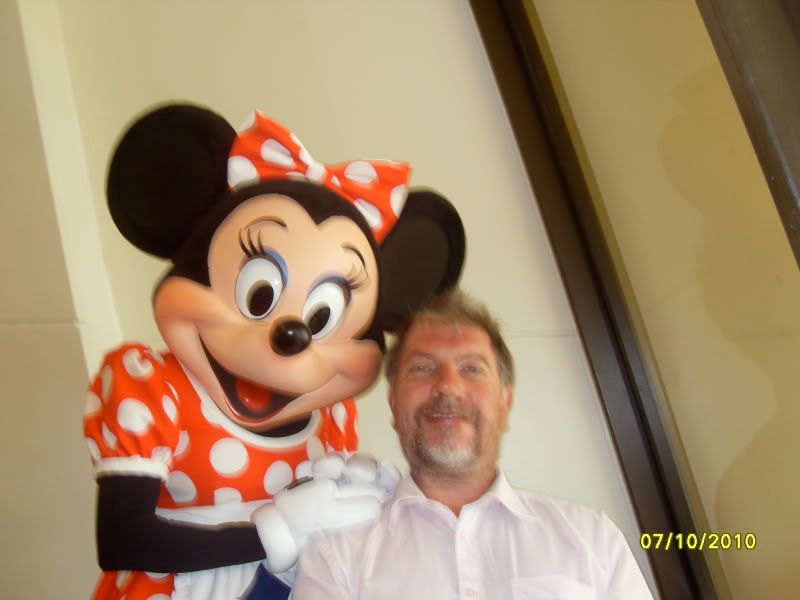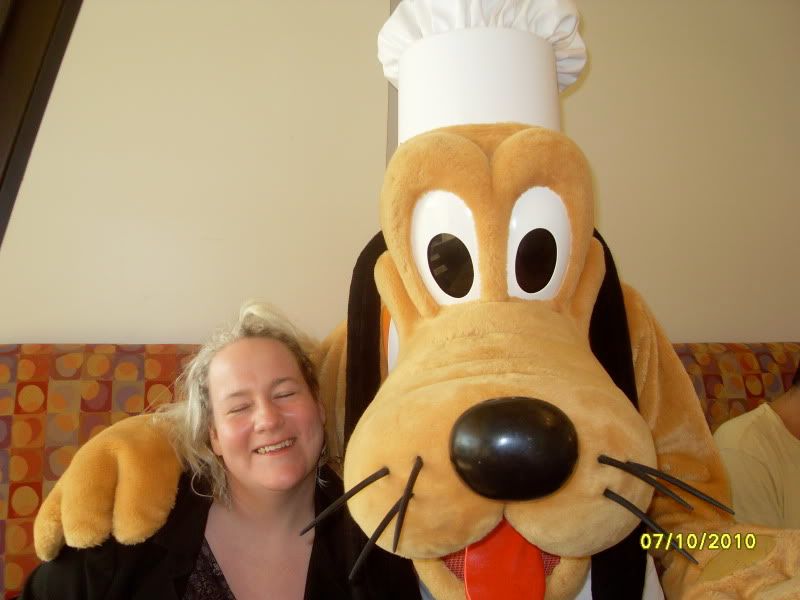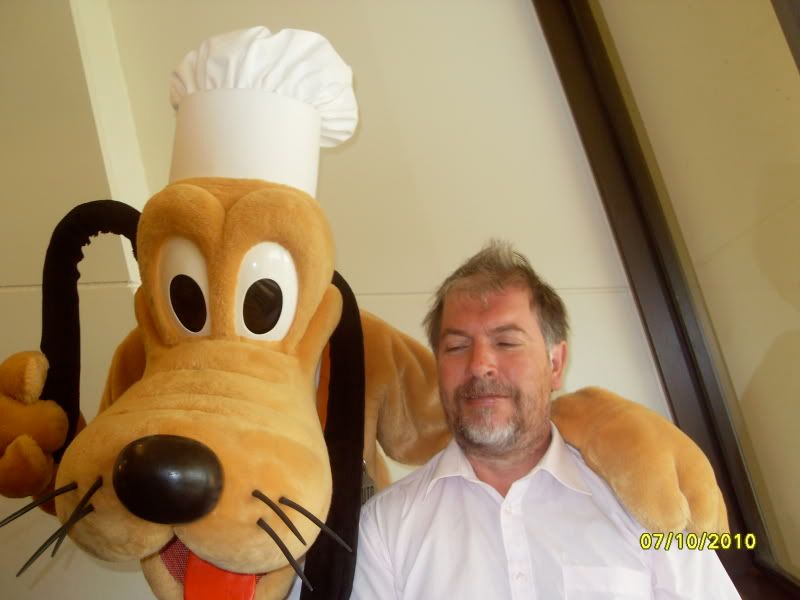 On the table next to ours was a family with multiple children. One of the children was celebrating his birthday and they had ordered a cake. The cake was brought out and the little boy blew out the candles and then some argument broke out amongst the adults. Our server noticed that something was not right and came over. The mother asked where the characters were. Now, by that time, every single character had stopped by. It turned out that for some reason the parents had thought that the characters would all come to the table together once the cake was brought out and would celebrate with the birthday boy. How they got that idea, I do not know. I know that they do a parade around the restaurant with the characters and everybody who is celebrating something and that had happened earlier on during the breakfast. They kicked up such a stink that they were refunded the money for the cake and the breakfast. My jaw just dropped.
Because of all of this going on at the table next to us, we had a bit of a wait for our bill. I used this to take a photo of Bay Lake.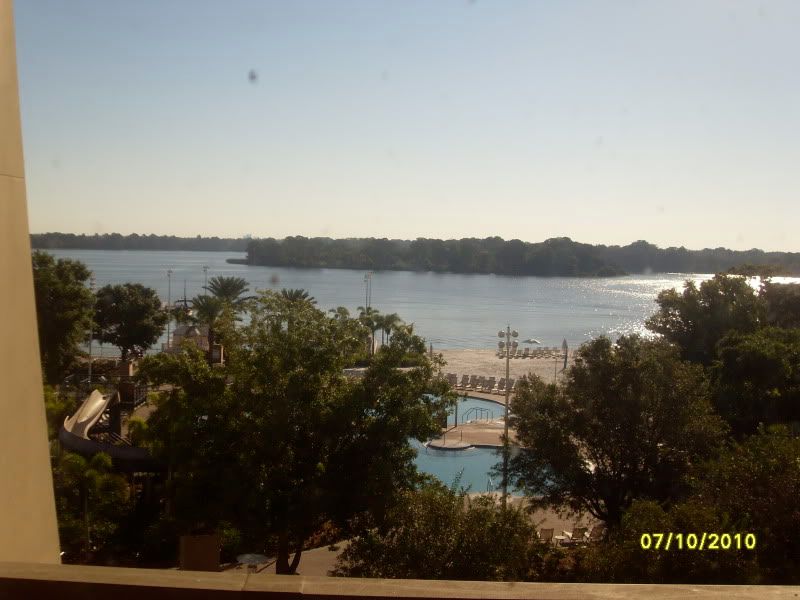 Once we had our bill and had paid, we went back to the room to finish packing. On the way I had to take some photos of the Magic Kingdom from the footbridge.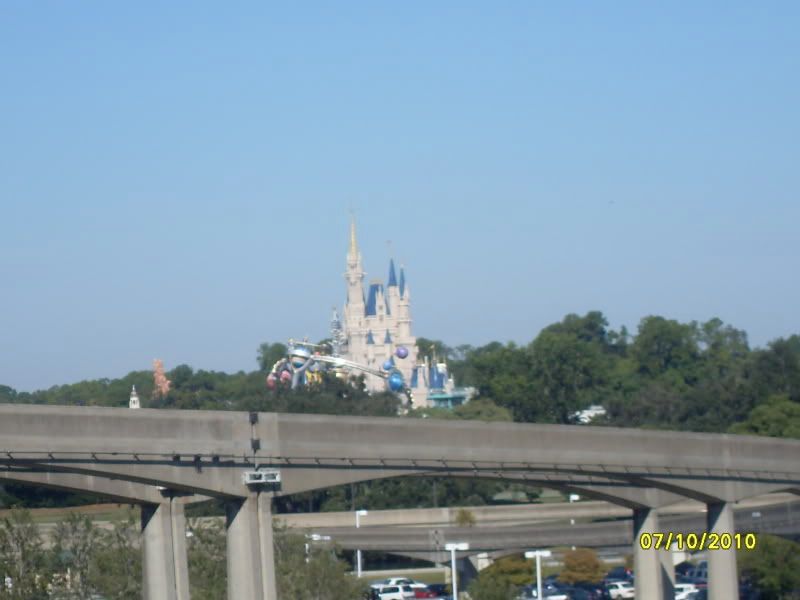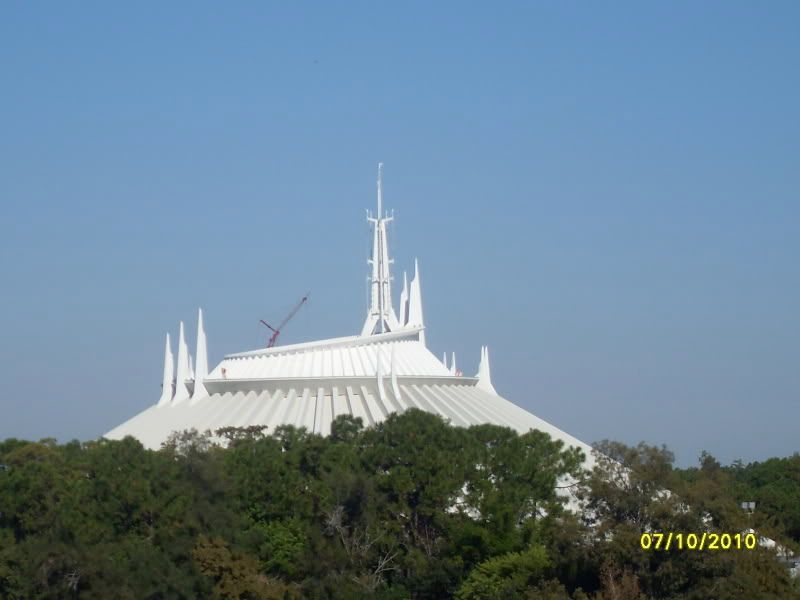 All to soon we were backed and it was time to say goodbye to our room. We were not due to be collected by Magical Express until mid afternoon. We went to sit down in the lobby of the Contemporary. I spotted a kiosk for doing online check in. We were flying standby, but provided that there are seats available, Virgin Atlantic lets you check in online up to 24 hours prior to departure. So I decided to try my luck. This was only the third time that we flew standby and the first time on another carrier. So I was more than just a little bit nervous. I was very relieved when I was able to check in online and print our boarding passes. We were going to be OK.
Graham decided to go and sit outside and soak up some more sun. I decided I wanted another ride on the Monorail. I left my luggage with Bell Services and headed off. I decided to get off the Monorail at the Grand Floridian and to have a wander around the shops there. I got a piece of Mickey soap at Basin White and took some photos.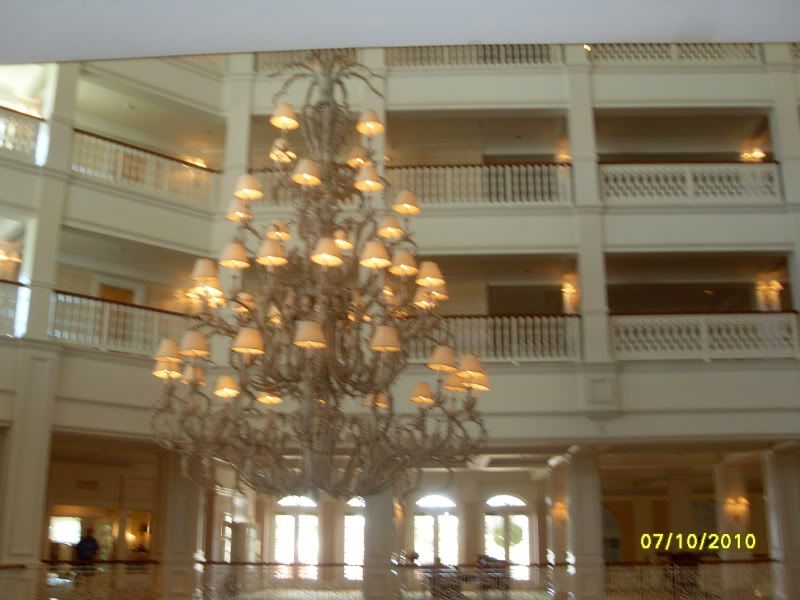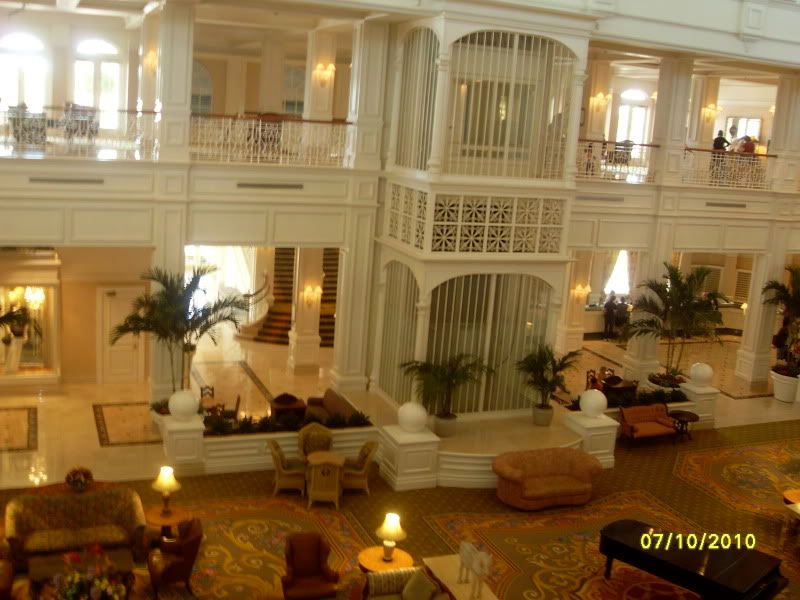 When I got back to the Contemporary, I retrieved my luggage and then went to find Graham. We decided to go up to the Contempo Café to get a bite to eat as we still had a meal credit each. Graham had a Chicken Caesar Salad and I had a burger. I had one last walk around the Grand Canyon Concourse and took some photos of the artwork and then we headed down to catch our Magical Express Bus.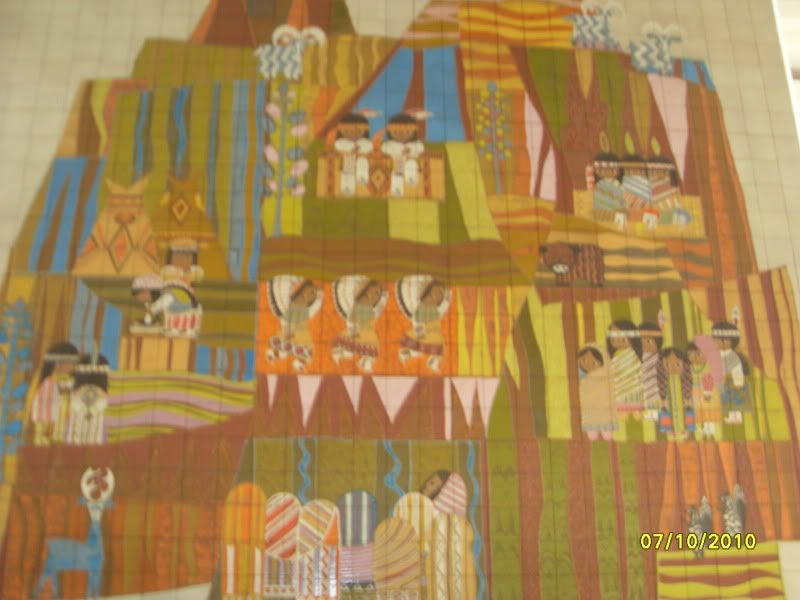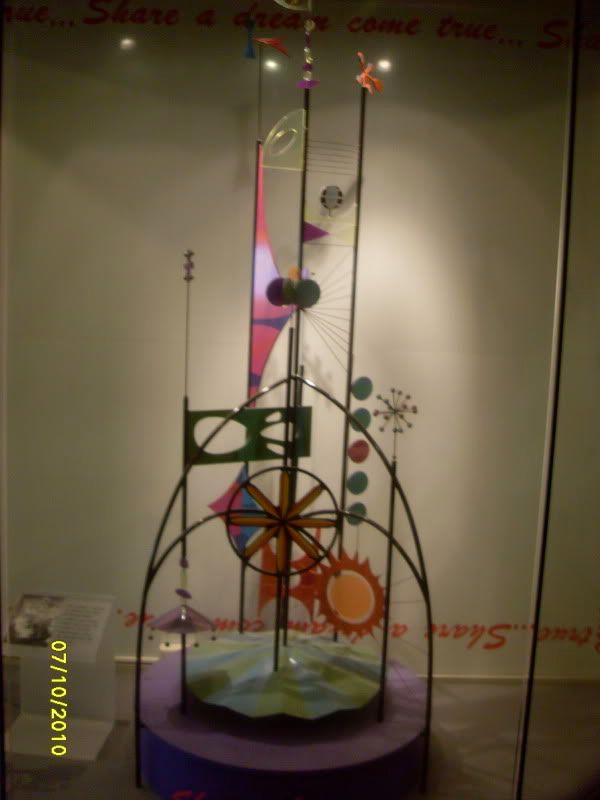 The journey was smooth and we arrived at the airport in plenty of time. We dropped off our luggage and Graham went to find somewhere to sit. I had a quick look at Lush and the Disney and Seaworld shops. Once I had enough of this, we went through security and to our gate. I noticed that there was free WiFi on offer so I used the time to check my emails on my iPhone. I also finally got my traditional Green Tea Frappuccino.
Soon it was time to board. I had a pretty uneventful flight, but Graham either had picked up some virus or had eaten something that did not agree with him. Either way, he had a pretty rough flight. In any case, we were both glad when we were back home.