It's kind of fun to do the impossible-Walt Disney
Folks,
I am in need of a portable propane powered grill for the A-liner. Although I have a connection on the camper to hang a propane grill on the side, it was hard to keep clean and was low-powered. I want one that is run from a bulk propane tank and not the 1# cylinders. Some campgrounds I've been to (and plan to go to) like many Florida State Parks and COE campgrounds around me have no charcoal grill (the fire ring with the rusty flip over grate don't count to me).
What should I look for?
I'm guessing high btu and size (bigger is better) but remember it needs to be "portable". So do I splurge a little ....
https://www.lowes.com/pd/Pit-Boss-20-000-BTU-275-sq-in-Portable-Gas-Grill/1000194325
or should I go cheap and simple because "they're all the same?
https://www.lowes.com/pd/Char-Broil-11000-BTU-190-sq-in-Portable-Gas-Grill/999981638
and use a bulk tank adaptor?
I'd like to bring it to Gulf so that's my time frame.
I'm afraid nobody here has an opinion on cooking meats and things outside but figured I'd take a chance and ask anyway.
Bama Ed
PS - remember I camp small so don't go big on me.
PPS - a propane griddle interests me but is a grill more versatile? would a griddle be too heavy? hard to keep clean?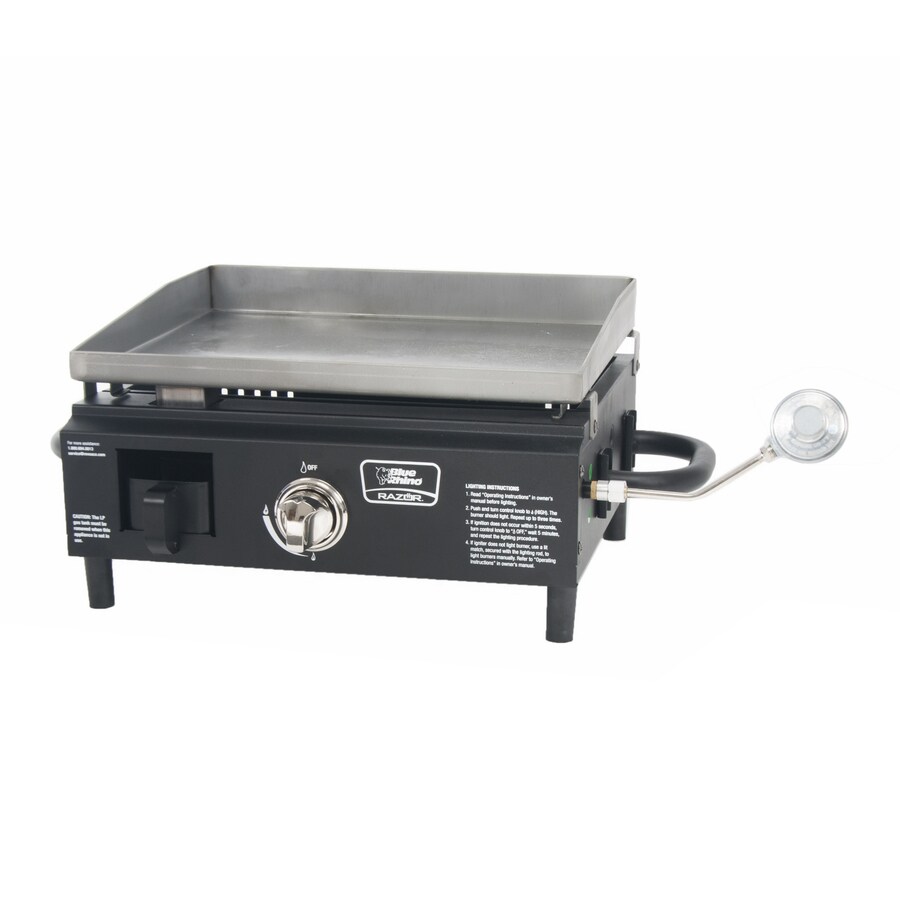 https://www.lowes.com/pd/Blue-Rhino-Razor-Black-Powder-Coated-18000-BTU-284-sq-in-Portable-Gas-Griddle-Grill/1000364857
Last edited: