A bunch of food came after! The performers leave again after the food is served so you're not distracted. The chicken and ribs



The (awesome) mashed potatoes



They were able to make Jess a meat-free pasta!



They also corn (thanks Jess.)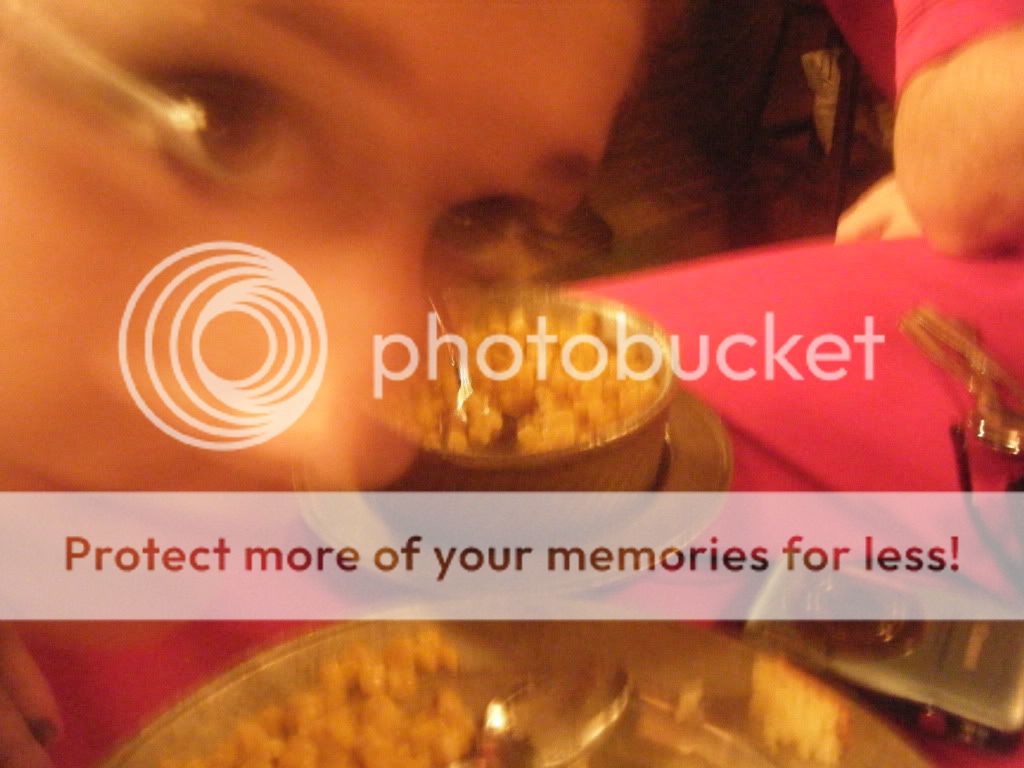 The show was GREAT! (more pictures to follow, don't worry) We loved the corny puns and jokes, and the songs too. The performers interacted with the audience nicely, and the food was great too! I don't think I would go to it every year, but it was a LOT of fun!



At the end they have a group of audience members dress up and have little roles in a little skit about Davy Crockett. There was a little boy who played a "Texas Ranger" and he was SO cute! Then this guy was dressed as an angel haha! (all the way on the right)



Then they asked the "Indian chief" to cry about a death, and he was, uh, very enthusiastic! He went all out! The performers were cracking up; they had no idea what he was about to do!



They brought out Strawberry Shortcake for dessert (no picture, sorry!). It was good; I'm not a huge fan of strawberries and I was stuffed from dinner, but the cake part and the whipped cream were REALLY good!

After the show, busses are waiting at the FW bus stop. They can take everyone back to their resorts. So there's a monorail resort bus, an EPCOT resort bus, a POR/FQ bus, CBR bus, CSR bus, AKL bus, and a WL bus. We had to wait a while for the WL bus, but not long. I think it was raining lightly.



We got back to WL shortly



Day Six will start soon!