Decor
Disneyland is a fun place to visit during HalloweenTime. While only a portion of the parks are decorated, it's still fun to check out the decorations.
Pumpkin Mickey, Goofy, Donald, Minnie, and Pluto greeted guests over the main ticket gates.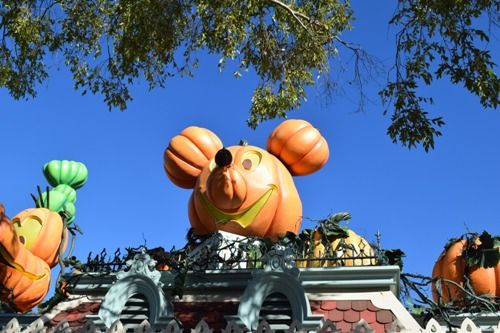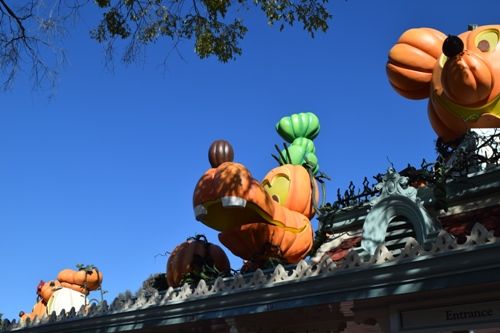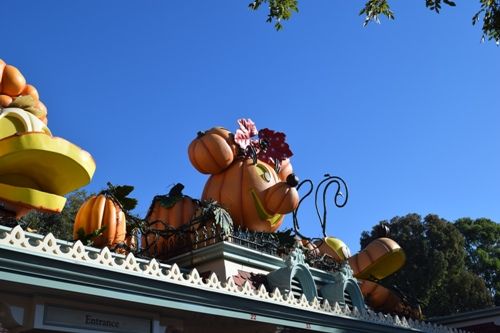 The HalloweenTime sign posts were up along the entrance and Main Street. I had never noticed that there are two different faces; one that is smiling and one that is winking!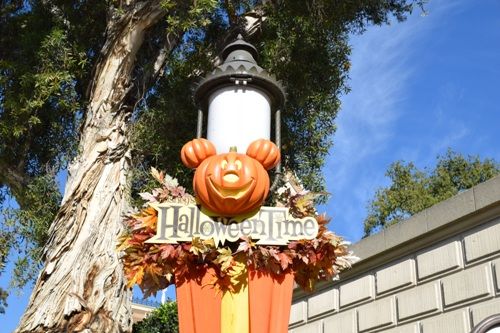 There were lots of pumpkins on Main Street (we rode the double decker bus and sat on top to get a good view of the pumpkins).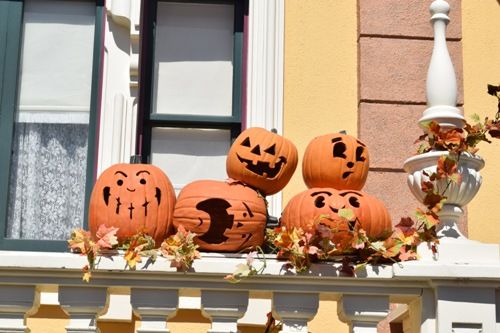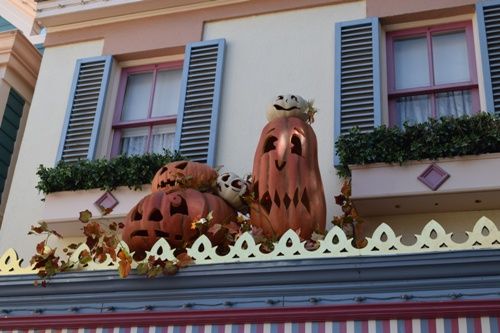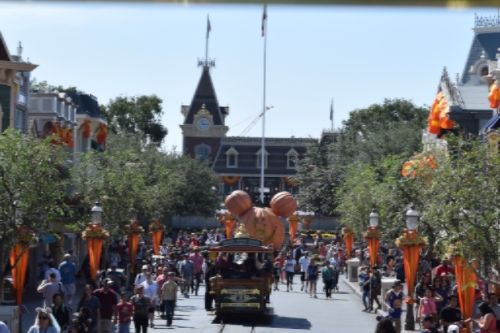 The windows on Main Street also featured Halloween decor.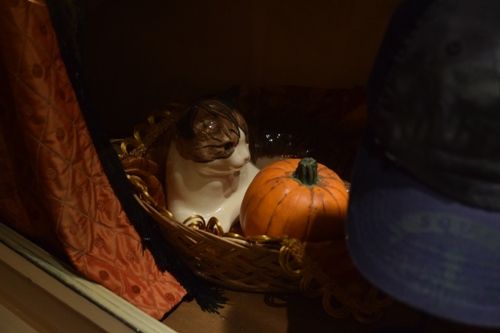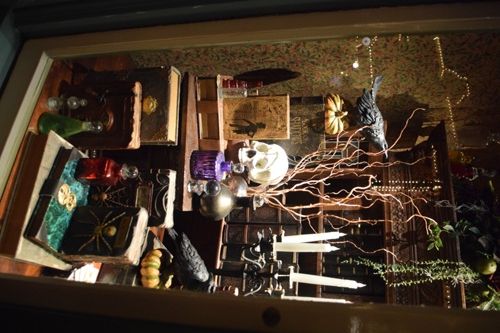 The water artists were out. We saw Jack Skellington and Vampire Mickey.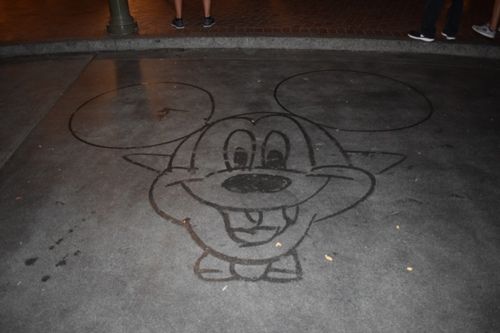 The Frontierland Mercantile had festive decorations outside.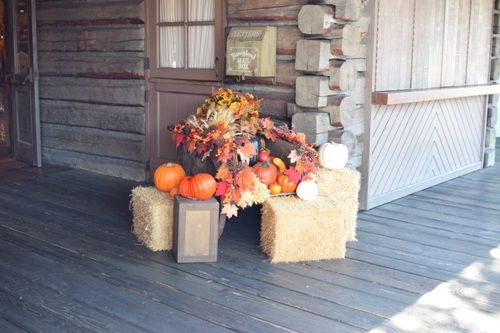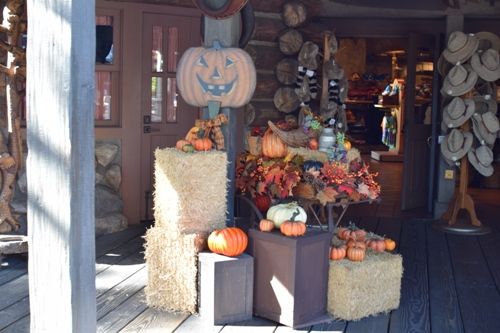 A scrim with HalloweenTime decorations for Toontown.
There was a display of the HalloweenTime souvies and snack/beverage offerings at the AP Days area.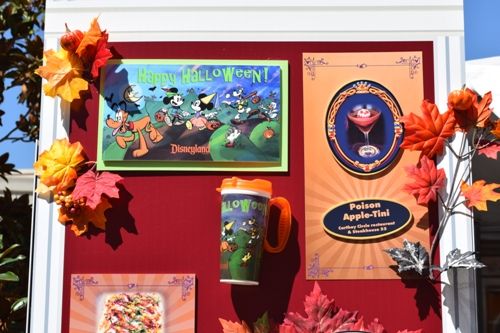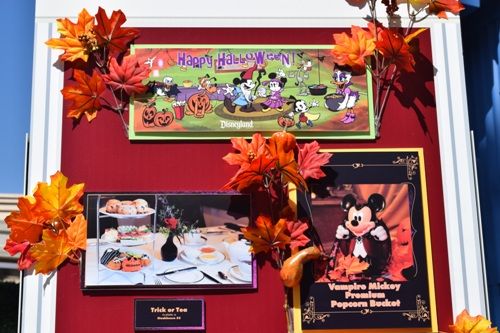 The Ray Bradbury Tree is neat to see in the day and impressive at night.