Carsland, Continued
There was a crashed car wrapped around the tree in front of Curios. It was actually kind of scary looking, especially at night when it glowed and made ominous sounds.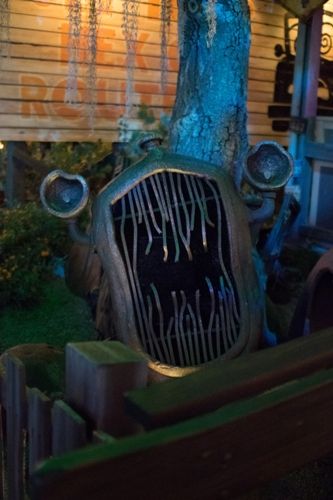 Witchy Miss Lizzie's (aka Radiator Springs Curios) itself had new signs, haunted gas cans, and spooky lighting.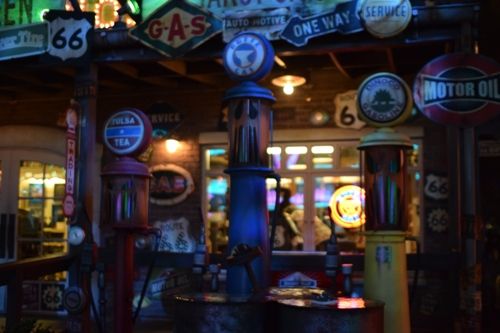 Luigi's Rollickin' Roadsters was renamed Luigi's Honkin' Haul-o-Ween! Same attraction, just with new songs.
Next to Luigi's was the Horn-O-Plenty.
Inside Ramone's House of Body Art was a Día de los Muertos celebration. There was a display for Doc Hudson inside and Sugar Skull Car outside.
The Stanley Statue was given a witch hat and there were monster eyes in the building behind him.
McQueen, Mater, Red, and Cruz had Halloween costumes on when they greeted guests. Mater was a vampire, McQueen was a super hero, Red was a clown, and Cruz was a pirate. Most of the time they were meeting at either the Cozy Cones or along the pathway that leads to Bug's Land.