I'm so happy, I could BOUNCE!
So it was nearly another two weeks after my last update when the next meet up happened. Some of you may be familiar with the EPIC girls meet that happened in WDW last May. Most of the gals involved in that meet were still polishing up their TRs from said meet when a West Coast Epic Mini Meet began to take shape.

It started that @chunkymonkey was going to be passing through CA in the beginning of September. She wanted to know if @Lesley_Wake could hang out with us being that she's a local and all. Well then @Steppesister got word of this and then @Malia78, and pretty soon it was a EPIC mini meet!


Liesa and Kari arrived Saturday morning and went right to DL while Fran and I slaved to make the house as presentable as possible. Later that afternoon we picked them up off the floor at Trader Sam's (just kidding, but they had been awake since 2AM). We had dinner at Yuzu Shabu, photo recycled from a previous trip.






The following Sunday, Liesa and Kari left for the parks between 8-9AM via Uber or Lyft and who knows what they did, but you can read about that on Liesa's TR!


We all ended up meeting around 5PM and after a group shot, we headed upstairs for some refreshing libations!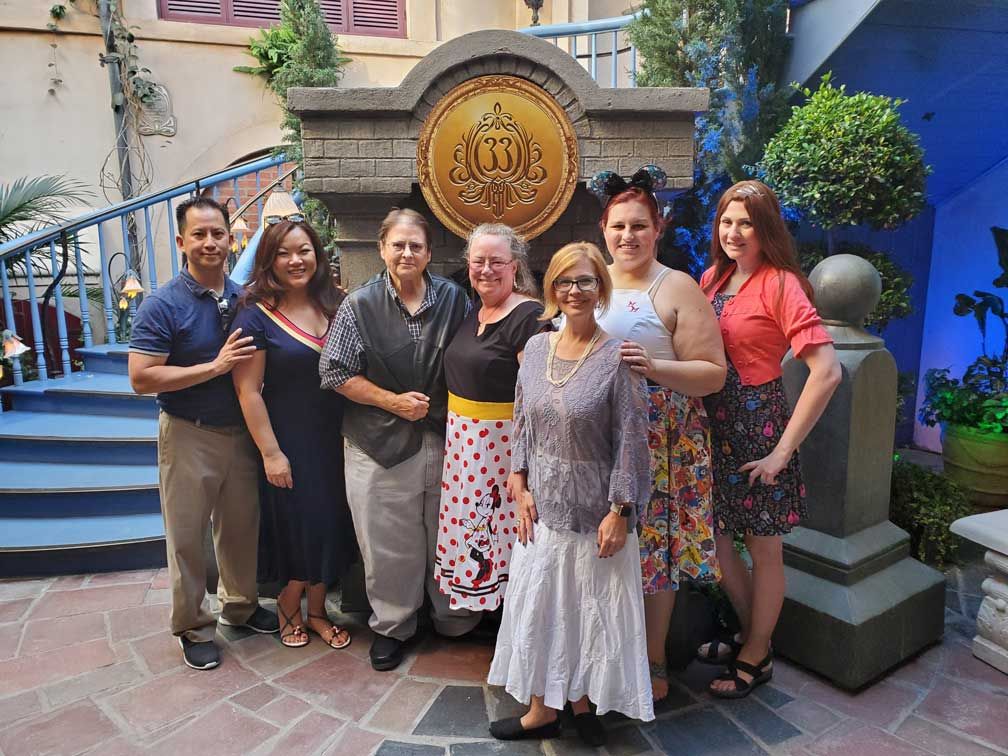 There were some special drinks available in honor of the Haunted Mansion's 50th Anniversary.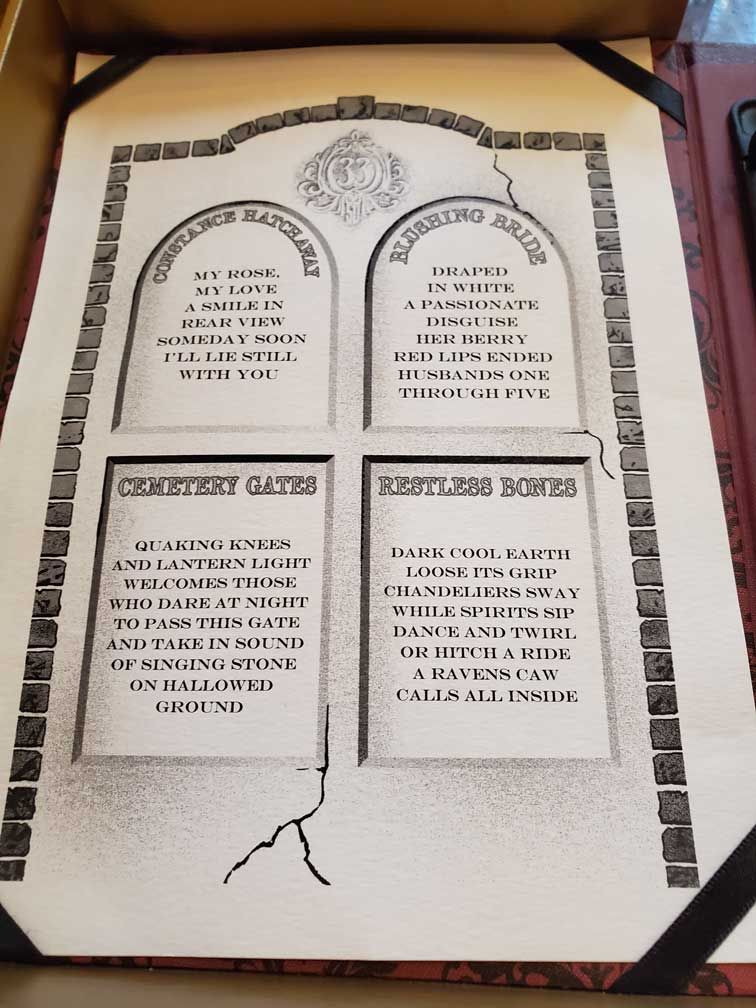 I ended up going with the Blushing Bride which I believe had rum, some kind of cream liqueur and either cranberry or grenadine to mimick the blood. It was very good, a little sweet and not too strong, if I had the chance again, I would have ordered the one with the fog and tree branches pictured in Liesa's TR.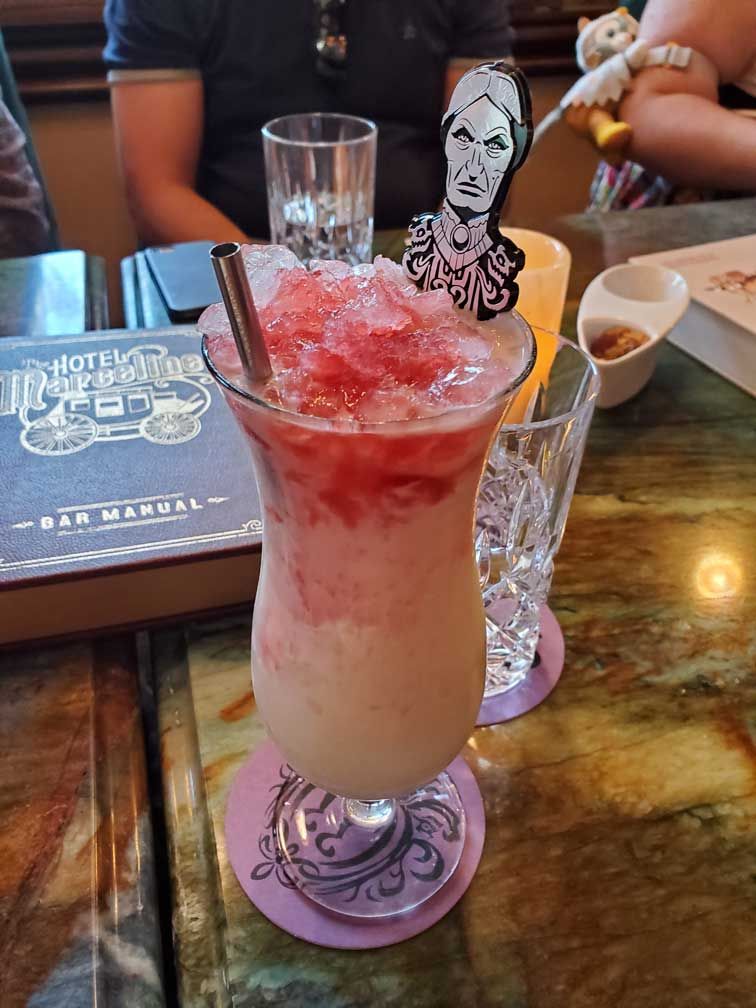 They also had these really cool HM bust mugs, but I had picked some up a couple weeks before when we visited for the HM actual 50th Anniversary.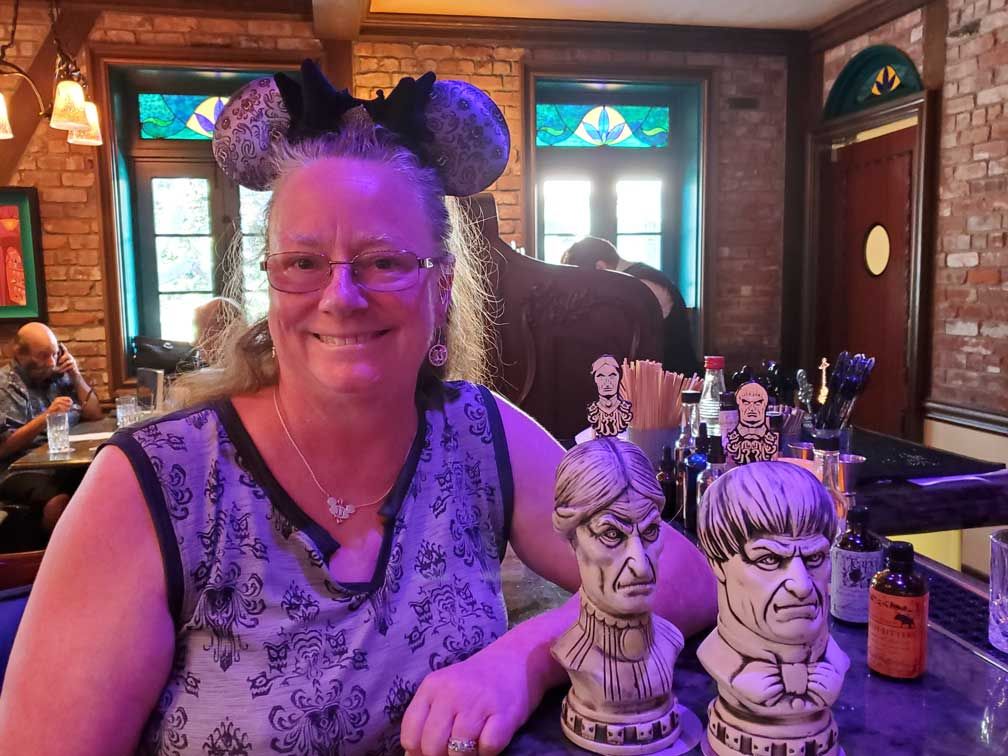 Pretty soon we were taken to our table in the main dining room. I don't know why we didn't get another picture of our group! But at least I got the menu!




Our Amuse Bouche was almond and green grape gazpacho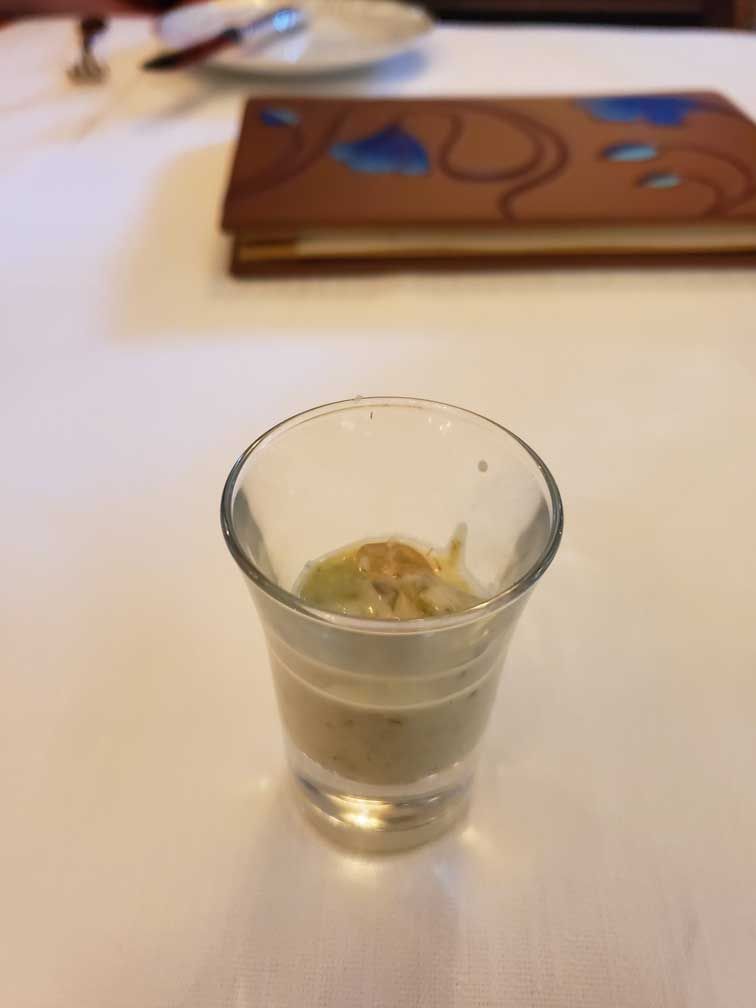 Kari got the Chilled Shrimp, Cucumber Relish, Dill Creme Fraiche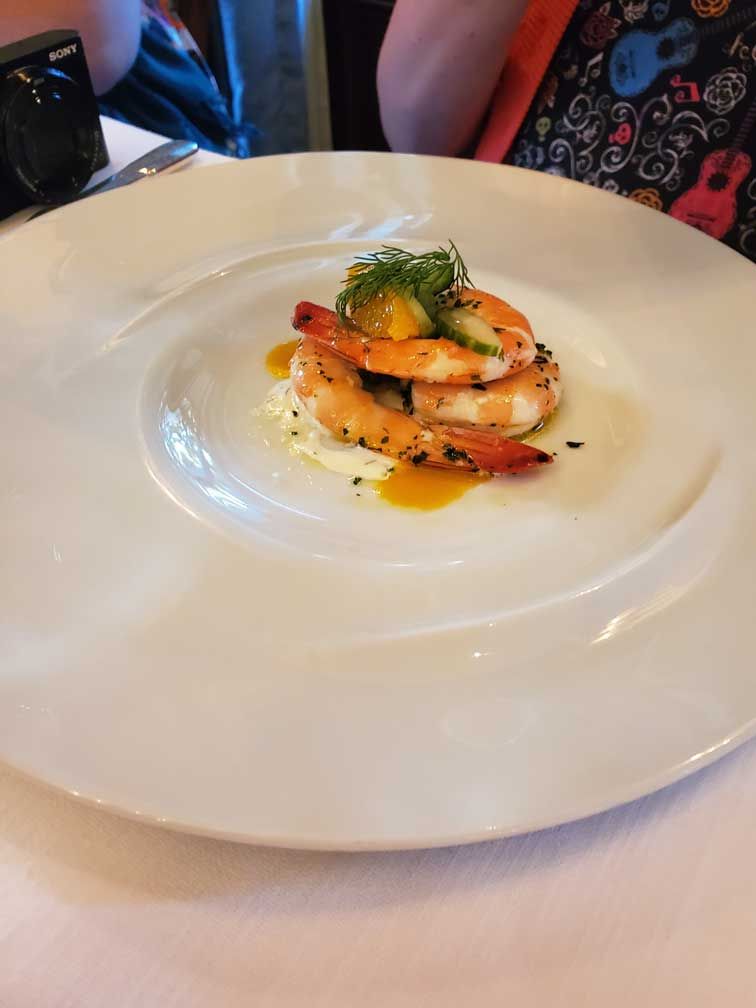 Fran and I got the Artichoke Gratinee, Sorrel, Red Pepper Hollandaise. This was very tasty!




We were served some Brioche and butter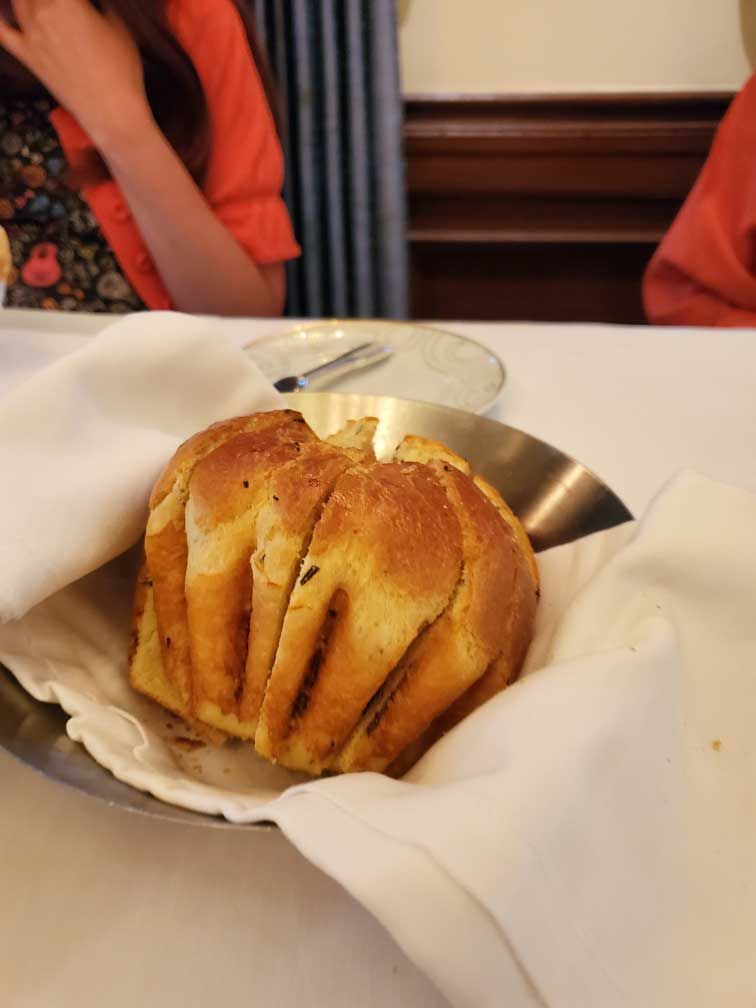 I believe that Kari and a few others had the Roasted Tomato Bisque en Croute, Summer Zucchini, Basil. The soup was not as creamy as most of them would have liked, but the presentation was interesting.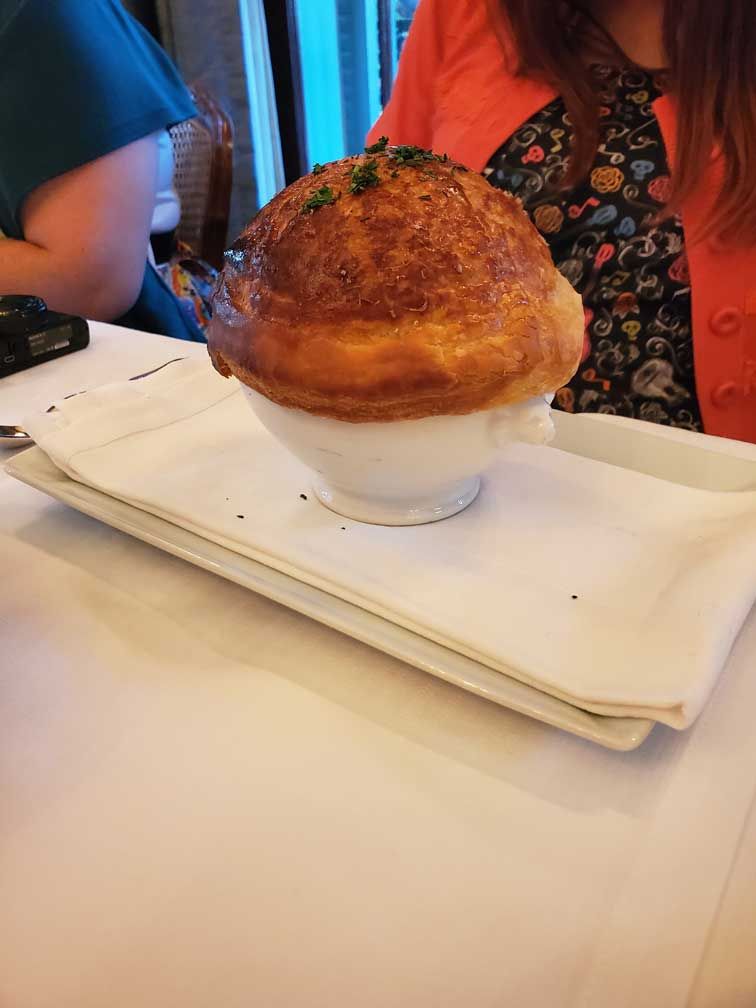 Fran and I both had the Heirloom Tomato Salad, Basil Pesto, Balsmic Crouton. This was very tasty as many of you know we like our tomatoes and cheese.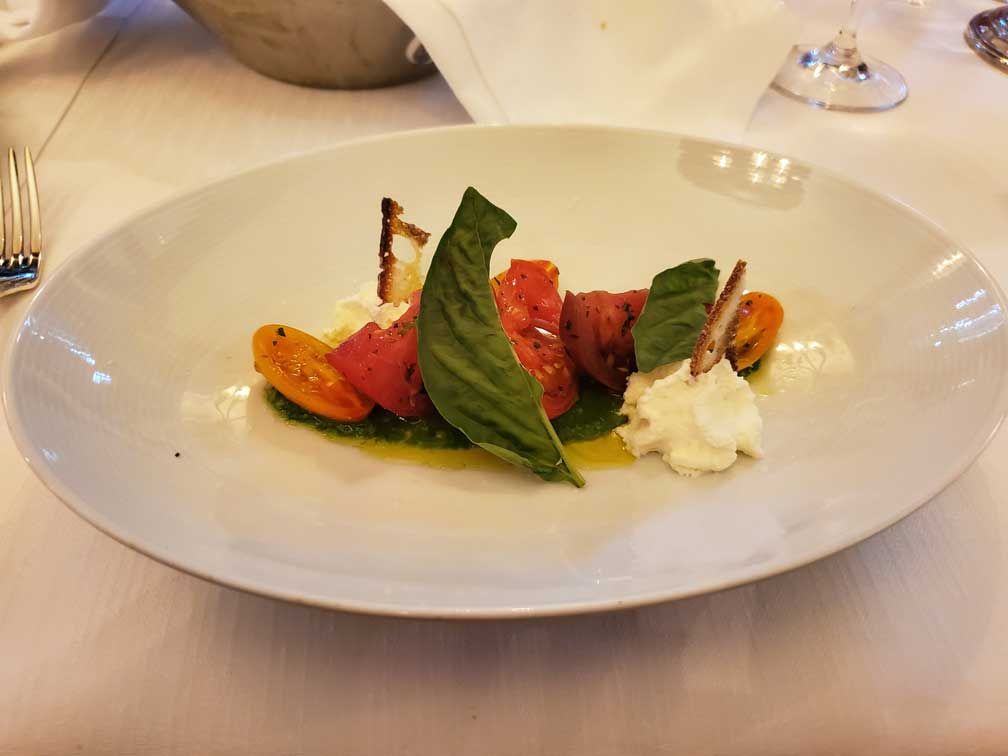 I think Liesa got this for her third course, White Cheddar Potato Ravioli, Fava Bean, Thyme. I had been considering getting this one as well. I had it a few weeks later, and I have to say that I made the right choice this night. It wasn't bad, but the fish was much better!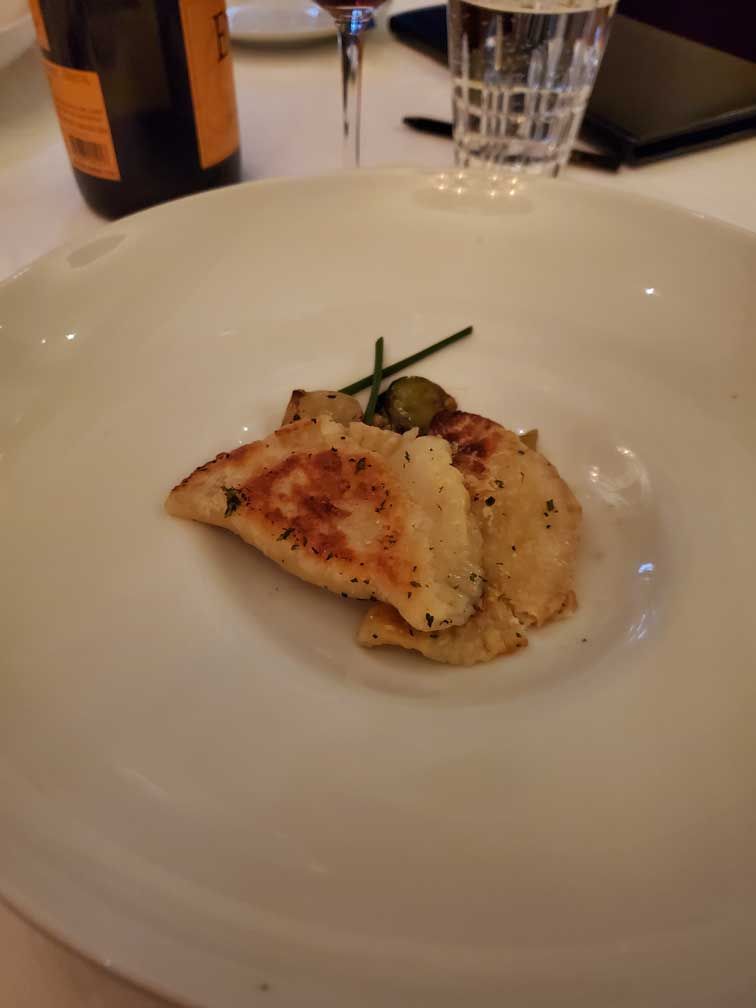 Sauteed Saint Pierre, Tomato Concasse, Leek, Summer Truffle. This was very good! The fish was cooked just perfectly and had just the perfect amount of flavor in the sauce. Both Fran and I got this.




Intermezzo - pomegranate sorbet with a pomegranate and mint relish. Also excellent!




Then we came to the point where I am almost always regretting how much I ate of the previous courses. I was starting to get full. We decided to split the Lobster Thermidor.




And the Veal Oscar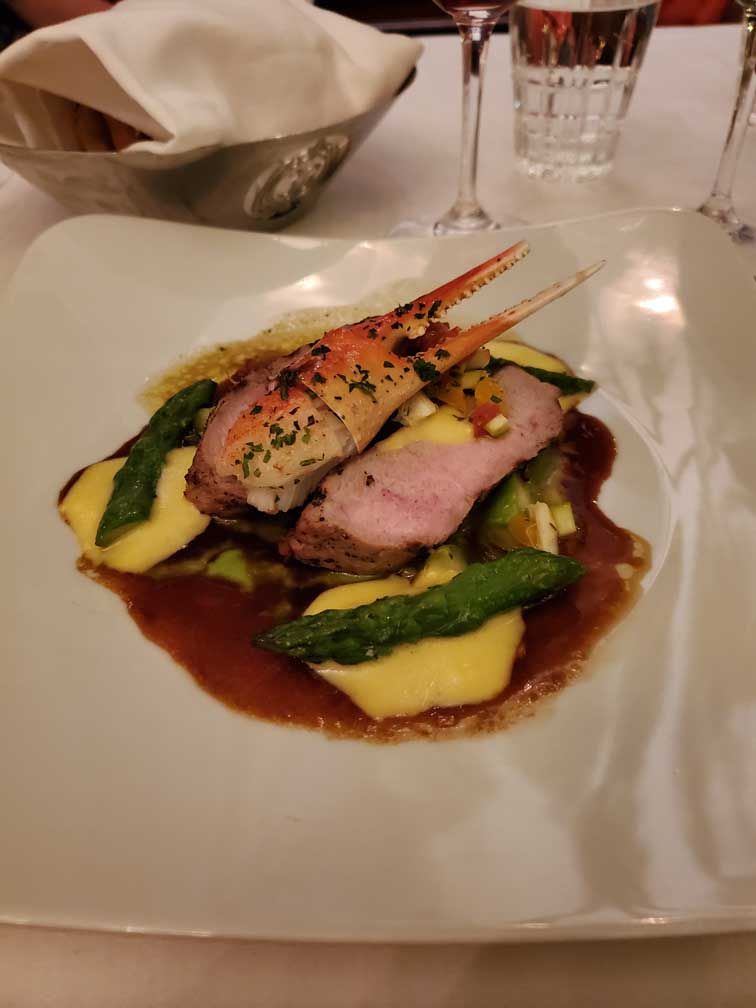 Both were tasty, but I think in the long run, I'm going to stick with the Beef or Lamb options that they have. I liked them both but since I get so full when the main comes around it might be better from a leftover perspective to go with the steak option. Which is what Liesa did.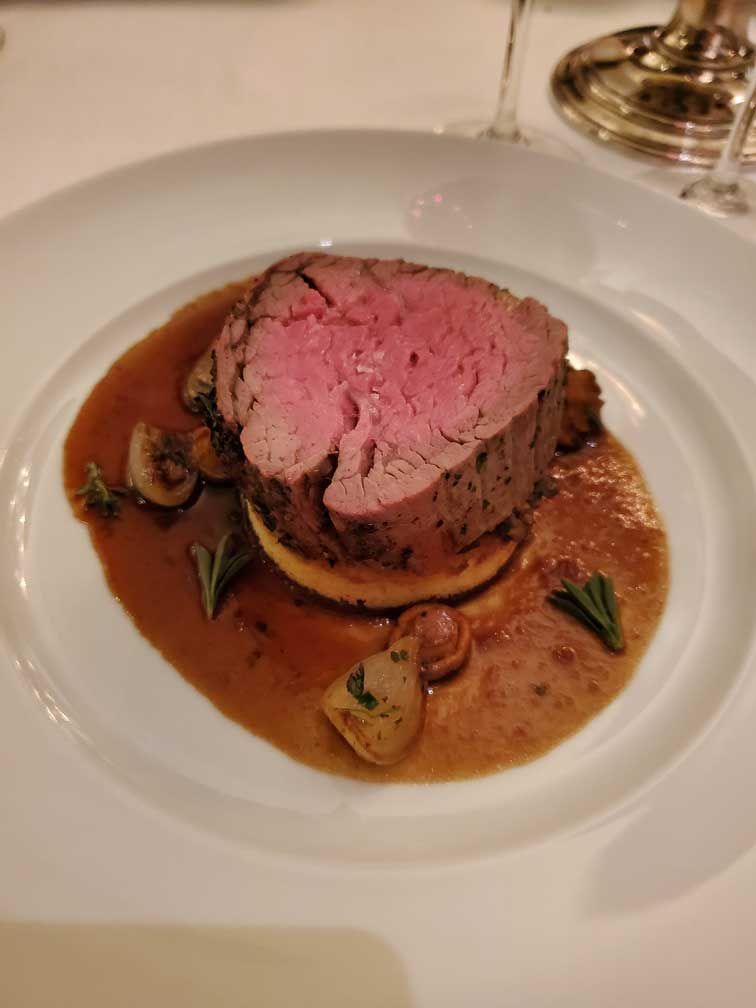 They were serving a special dessert Mansion Ice Box cake. It was only available in the dining room. It was raspberry based and pretty tasty!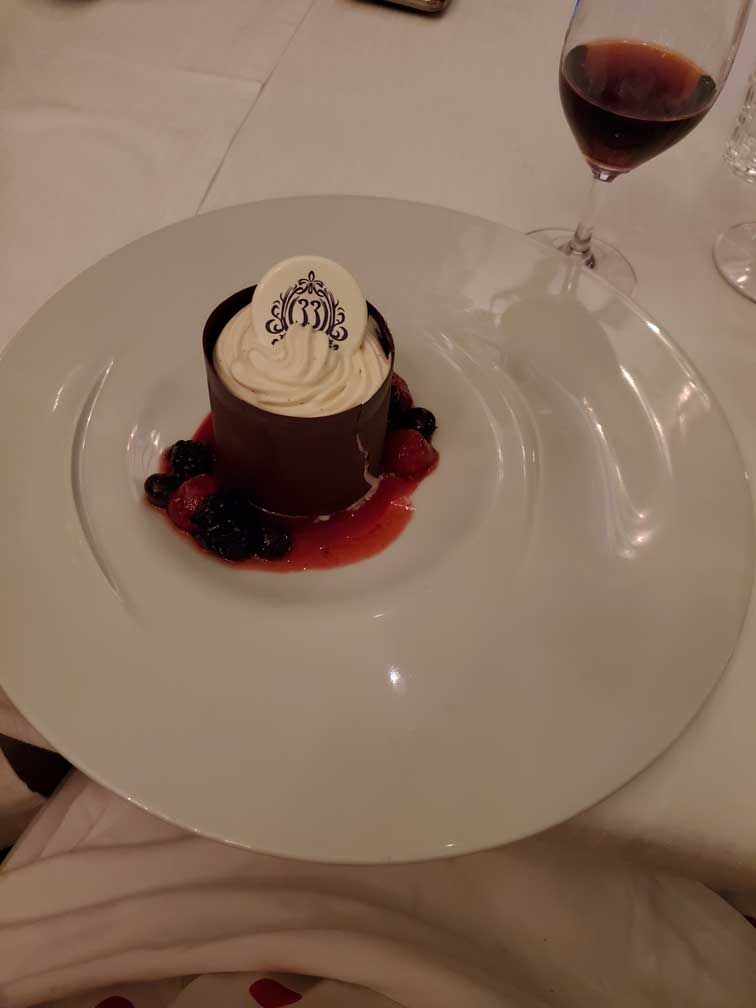 After this we settled up our checks and waddled over to the hub to watch the MSEP. Check out Liesa's pictures, they came out way better than mine ever have!


Up next a whirlwind day of park hopping.