DIS Veteran
DIS Lifetime Sponsor
August 23rd, Part 1
Although we had intended on sleeping in as much as possible, especially since we got to bed to late, we were abruptly woken up at 8:15am by the crazy-loud music blaring just outside of our window.
What the heck???!!! There is NO WAY this is normal!! Something's gotta be going on! I opened the curtains and didn't see anything unusual. Our window was right at a smoking section, a detail I did not notice last night but there was only one smoker there and nothing out of the ordinary.
Rob and I were NOT happy!! We'd only been sleeping for about 5 hours and we were still wiped from the long travel day. We both put pillows over our heads and tried to sleep through it. Rob is a sound sleeper so he managed to snooze a little longer, restlessly but still better than nothing. I am a light sleeper and there was no way I was sleeping through that!!
When I put the pillows on my head, it actually made it worse as you could feel/hear the music through the bed and it just seemed amplified to me. Kira, being sectioned off from our room and a sound sleeper, managed to go right back to sleep but I knew I was awake for the day.
I quietly showered and headed out as I had something to do anyway.
As a side note, the rooms here do not get even remotely dark. I remember last summer, in a regular room, the light woke me up every day so after some research, I noticed that the mini-suite seemed to have better coverage with a drop-down piece at the top of the curtains, which I thought would help make the room quite darker but sadly, that was not the case. At home, we sleep with blackout blinds and then dark curtains on top of that so our room is pitch black. I know that I am a picky sleeper so this probably wouldn't bother most of you but it was definitely an issue for me. Thankfully, we were woken up every day at 8:15am so the light wasn't much of an issue for me.
Our mini-suite at 8:30am...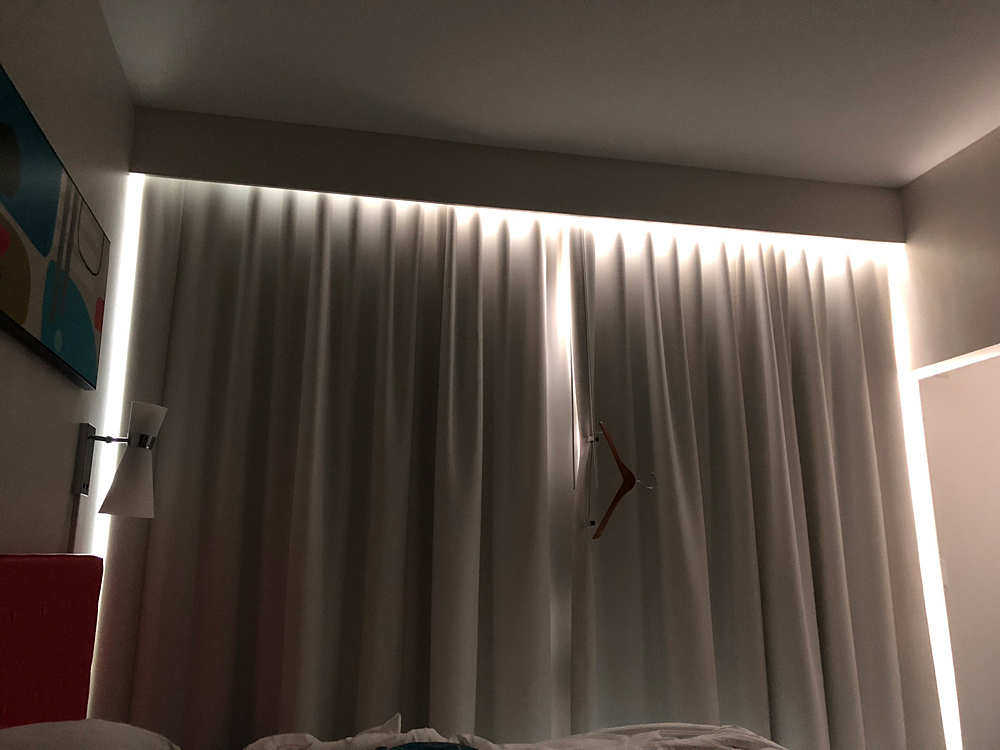 Our standard room last year at around the same time....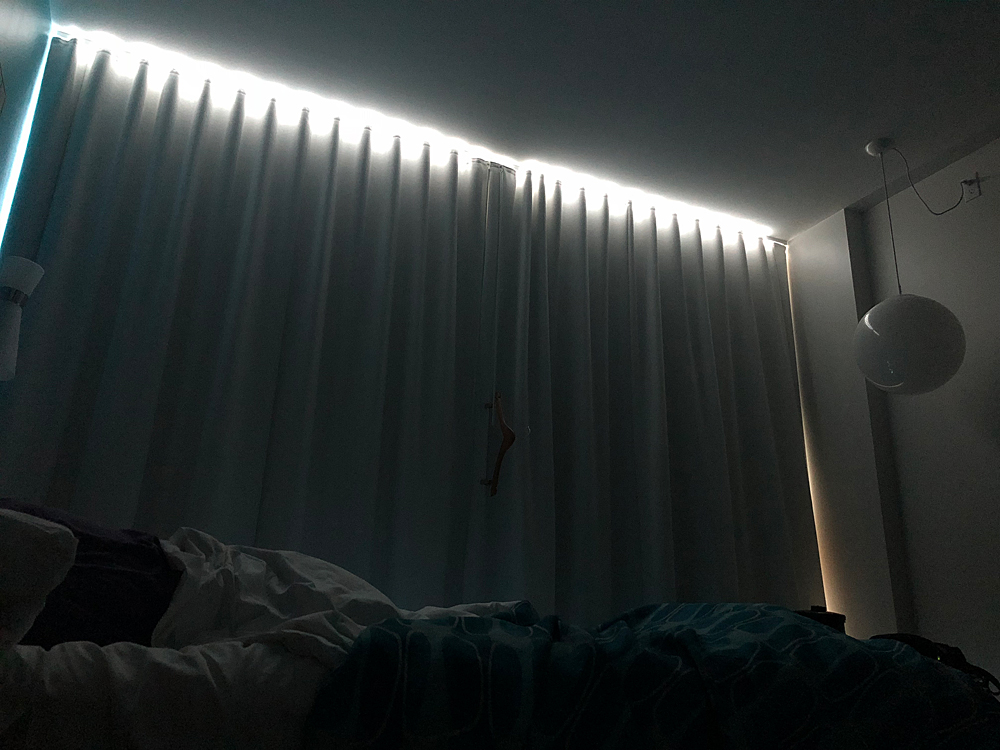 I had to go pick up our annual passes so I stopped by the lobby attraction ticket desk. I had originally purchased a Preferred Annual pass for myself and then the Seasonal Annual Pass for Rob and Kira and I wanted to inquire about switching mine down to a Seasonal Pass. Since it was now Annual Passholder Appreciation days, all levels of passes got a dining discount so the extra expense didn't warrant me having that upper tier pass. They said I couldn't do it but she also mentioned that if I ask at Guest Services outside one of the theme parks, there is a small chance they might be able to do it.
The closest one is at Volcano Bay and that was walkable and I would much rather do it now than later at a busy theme park, so off I went.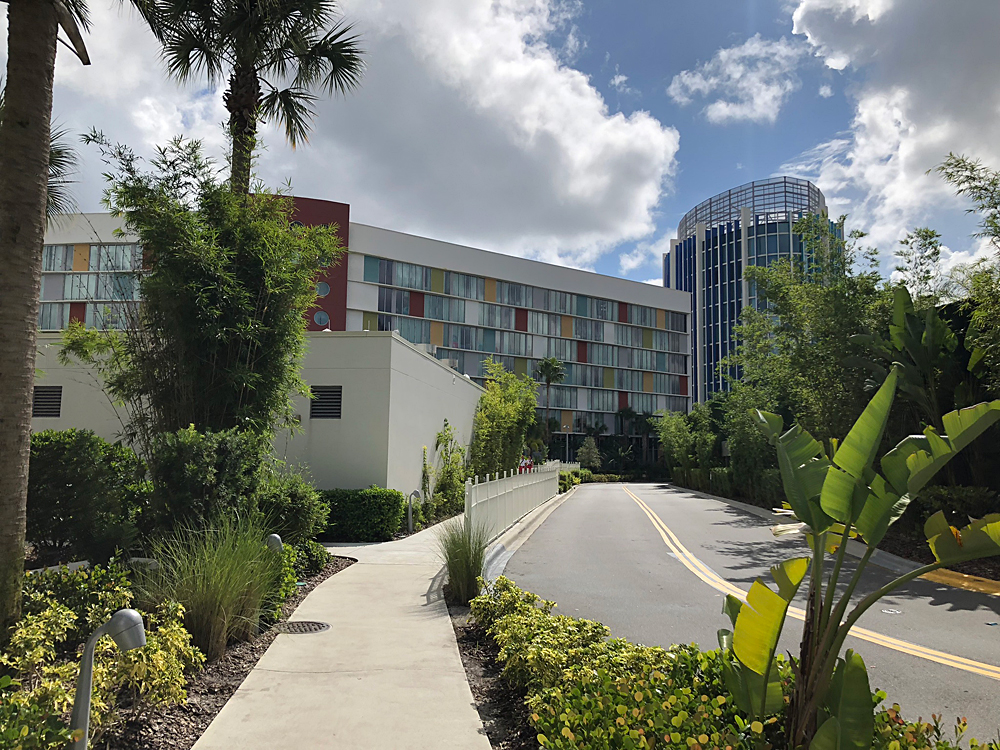 Heading over, I snapped a couple pics of one of my favourite amenities at Cabana Bay, the lazy river. I LOVE this place! It is filled with gorgeous palm trees and when it's not crazy busy, it's quite relaxing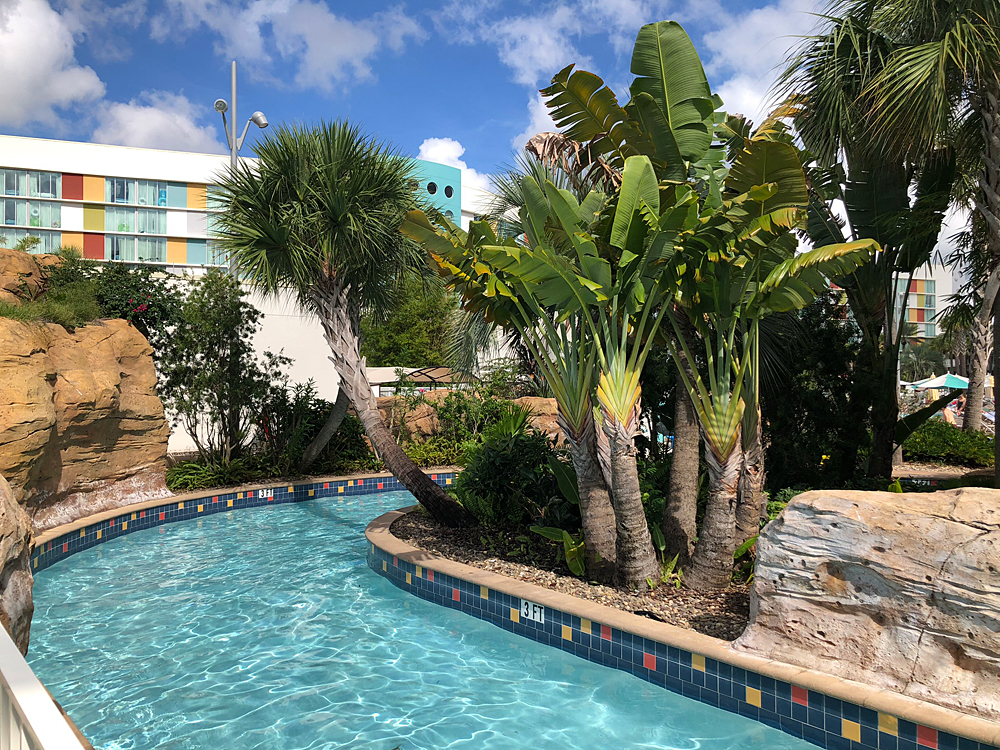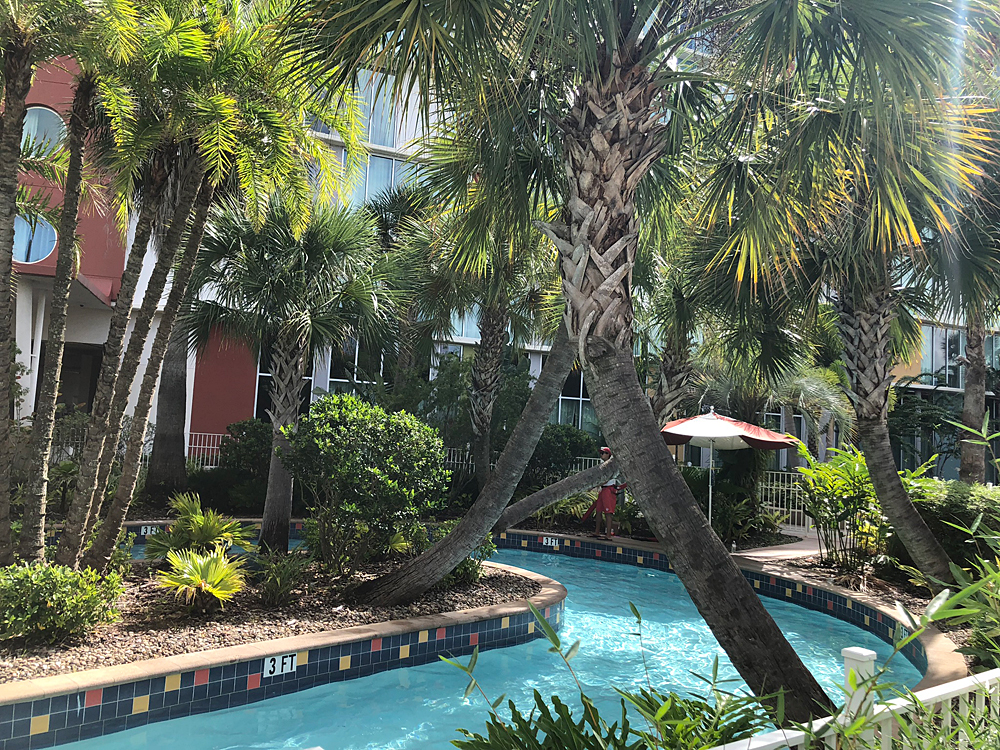 This entrance is for Cabana Bay guests only...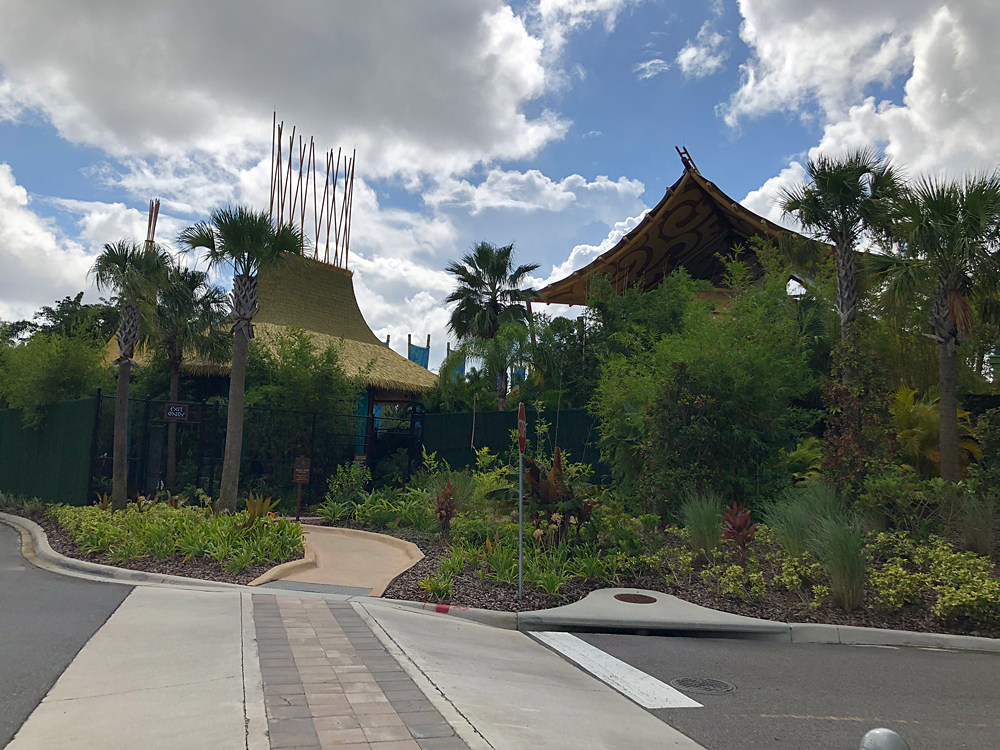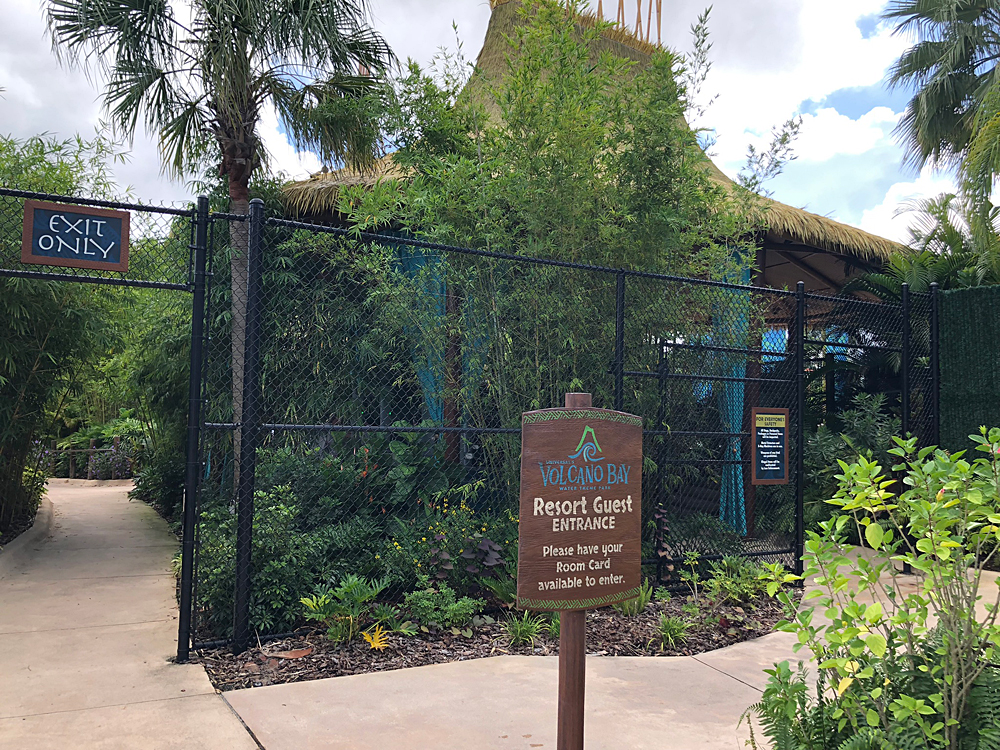 The security area is never busy here so within 10 minutes, I was already at the main entrance.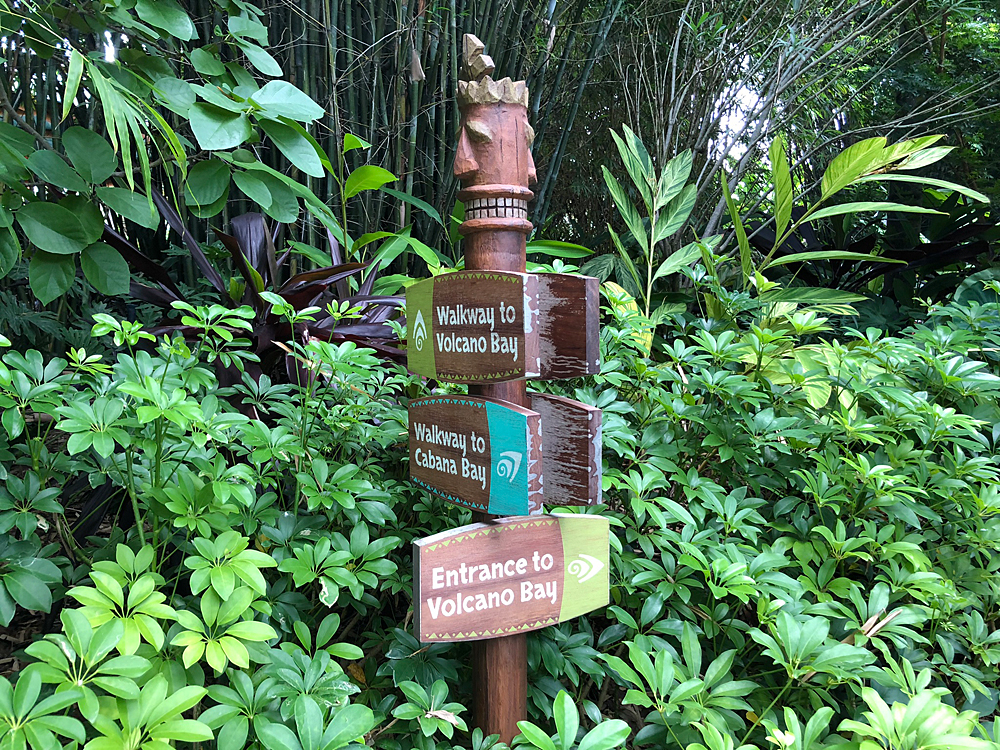 I spoke to a very lovely Team Member and she was able to downgrade my AP and refund the difference on a gift card for me.
I tried taking some artsy shots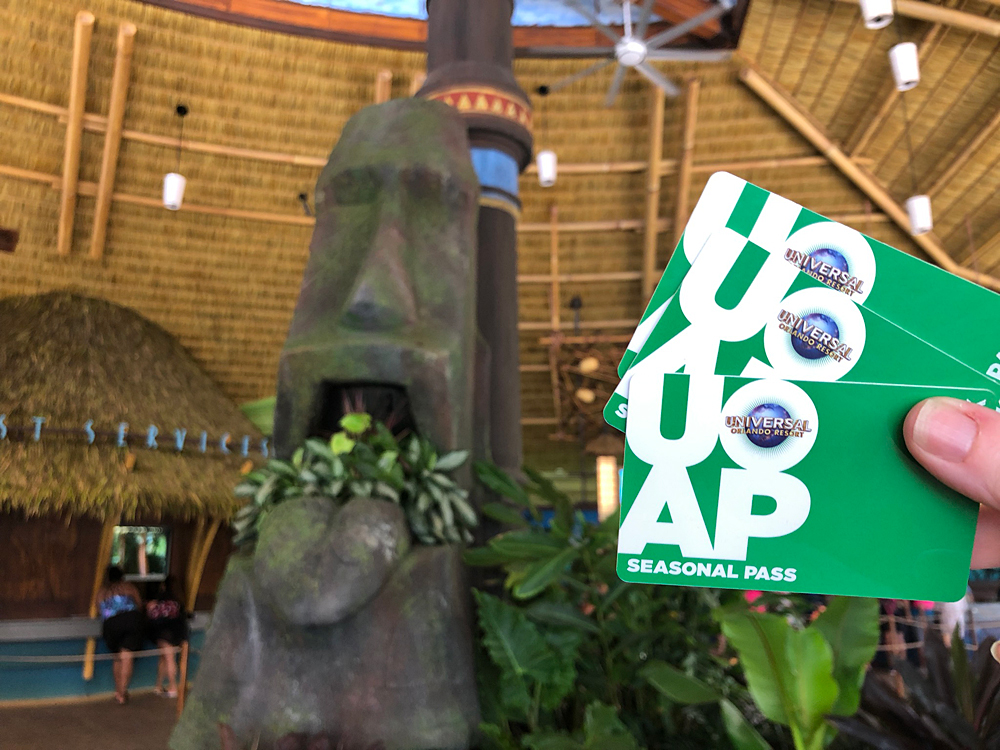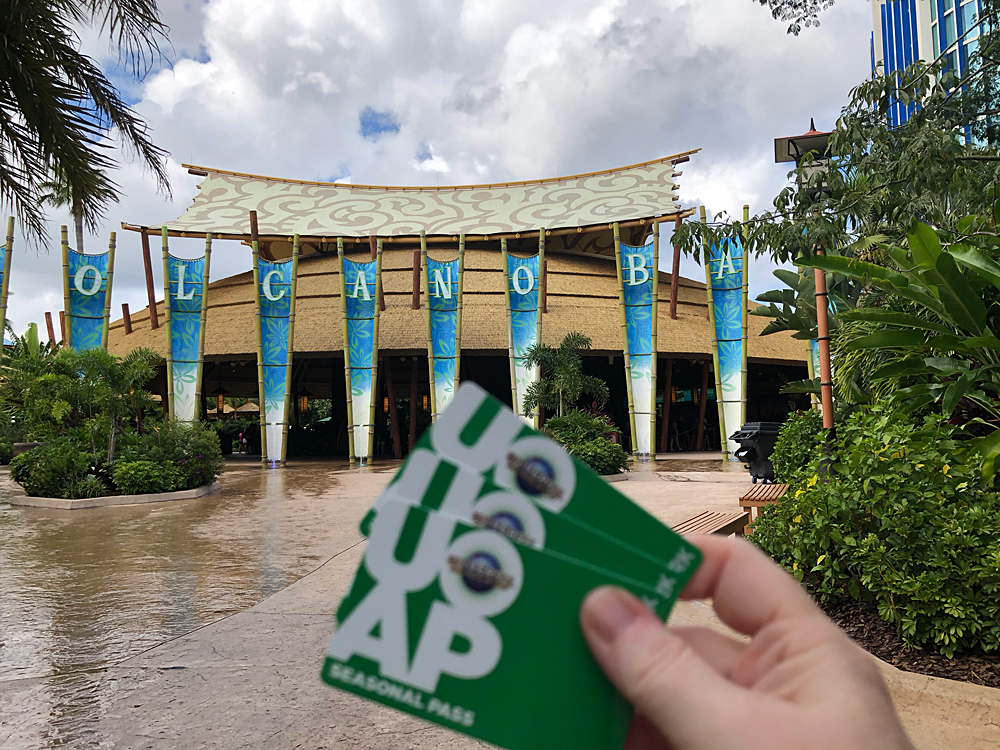 A great view of the Honu Ika Moana Slides...you could hear people screaming from here!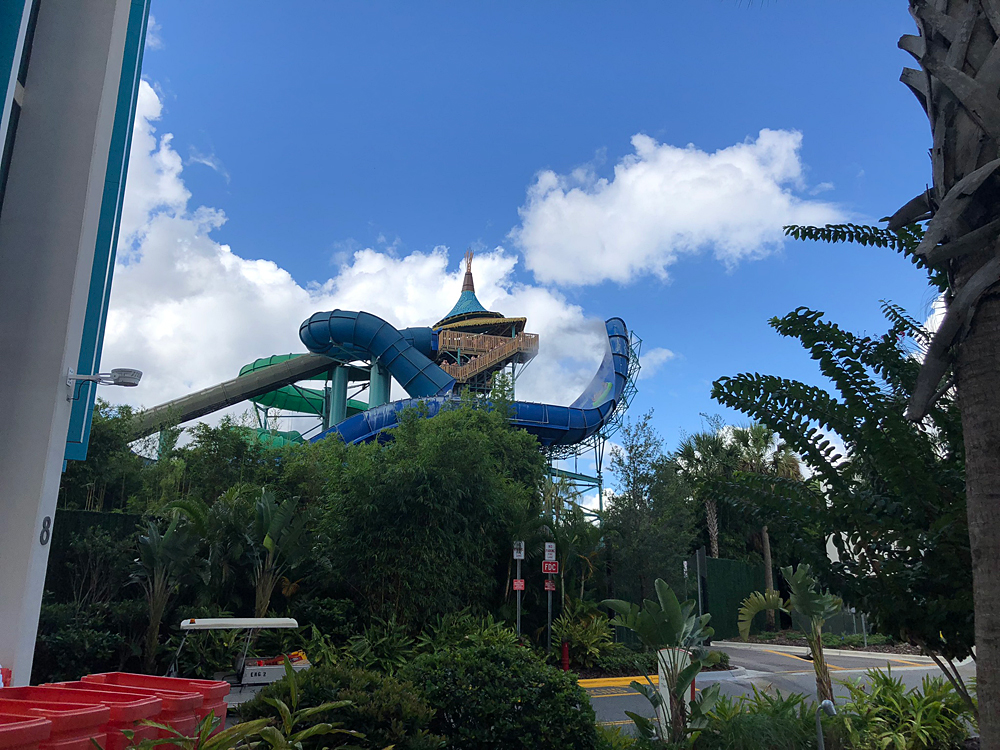 That photo was taken at the entrance of the Continental Tower at the furthest point of the building from the main building and as I walked in the first set of doors, that's when I noticed where the room we were originally assigned to was....
At the time I was so glad that we got switched. Probably not as much now, thinking back.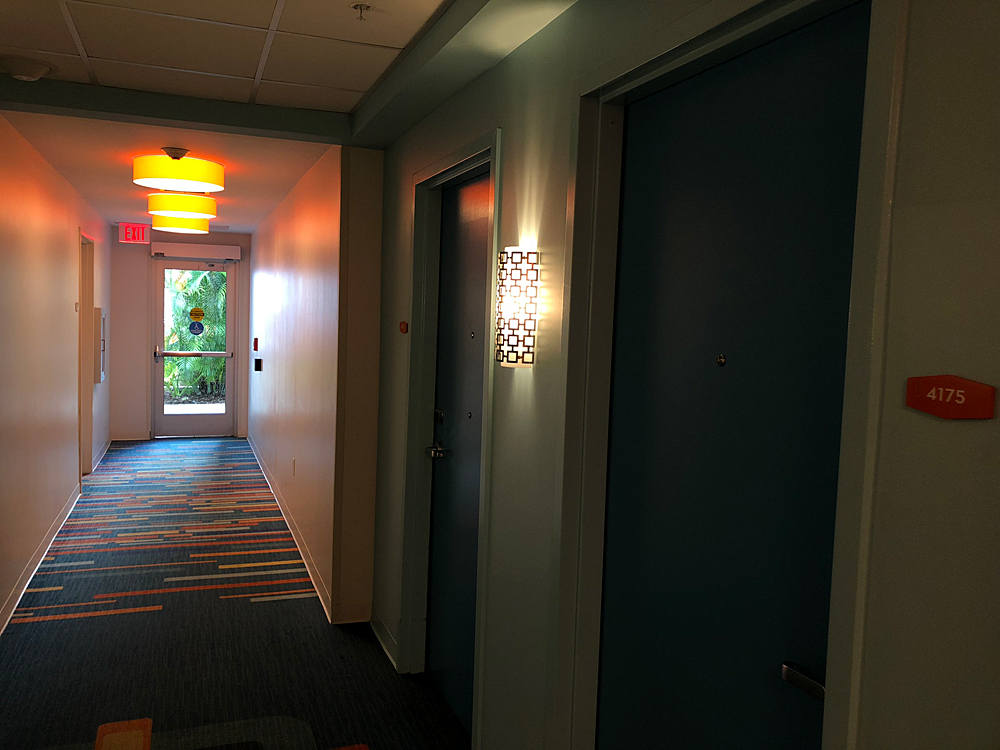 Back to the room where Rob was just out of the shower so I woke up Kira and told her it was time to get ready for the day.
Here is a daylight photo from our window. We kept the curtains closed most of the time as there was a constant huddle of smokers lingering there during all hours of the day, so we had no privacy at all.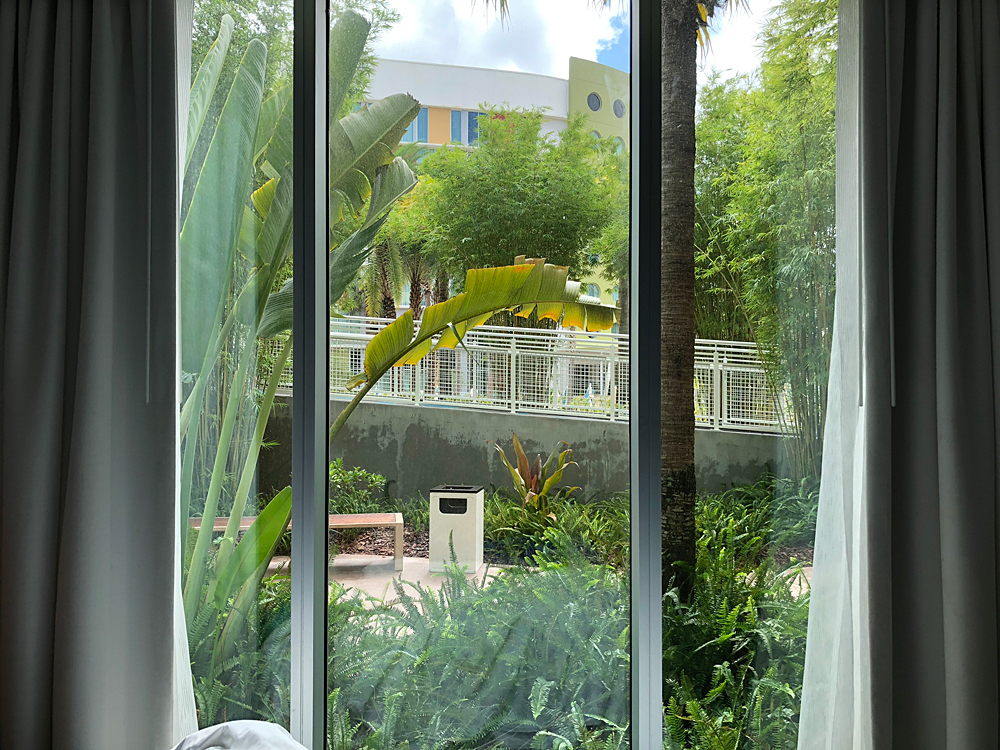 Once we were all ready, we hopped in our rental and off to brunch!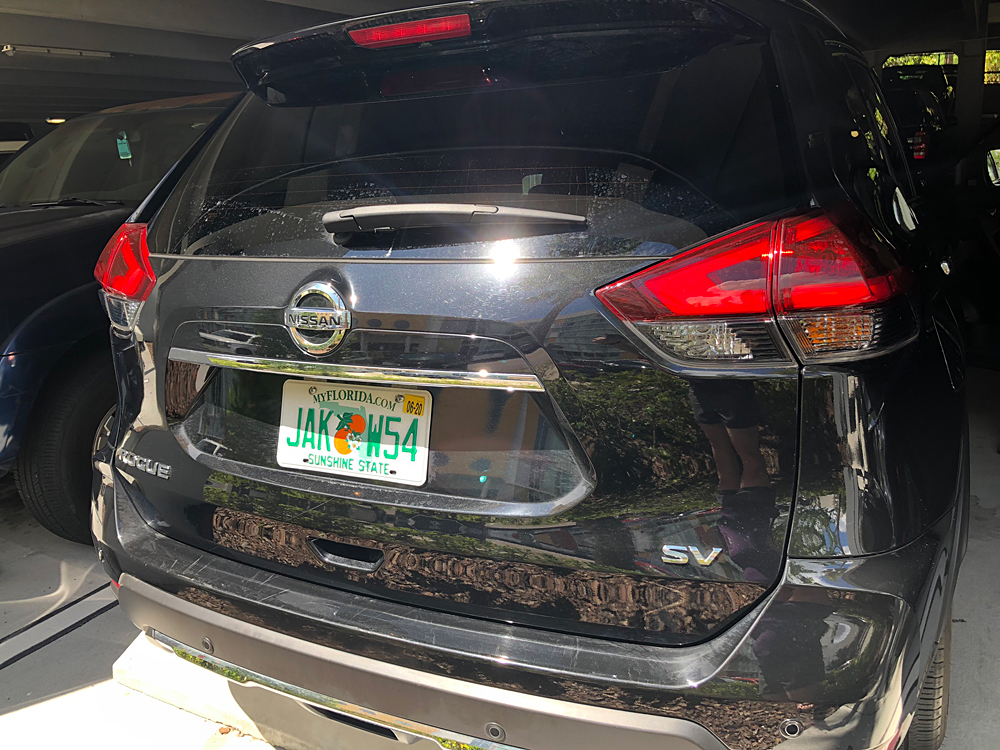 We went to one of mine and Rob's favourite places, Keke's!
We discovered this place last summer and have been dreaming about coming back ever since! Kira said she doesn't enjoy it as much as we do but she still likes it.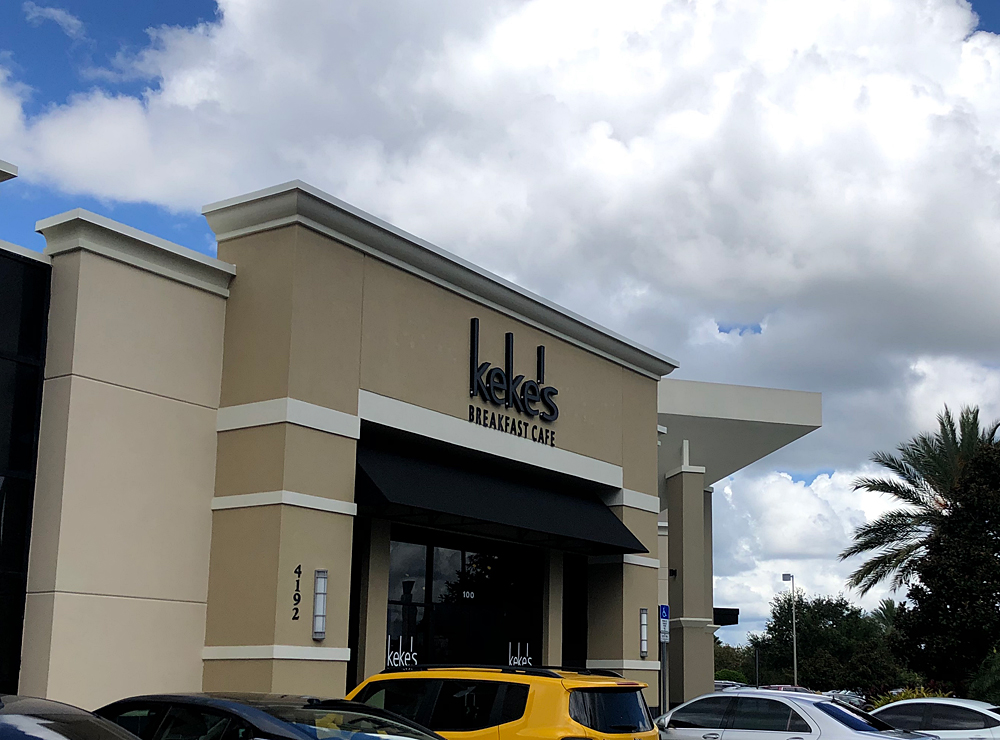 Being a Friday, late morning, there was no wait!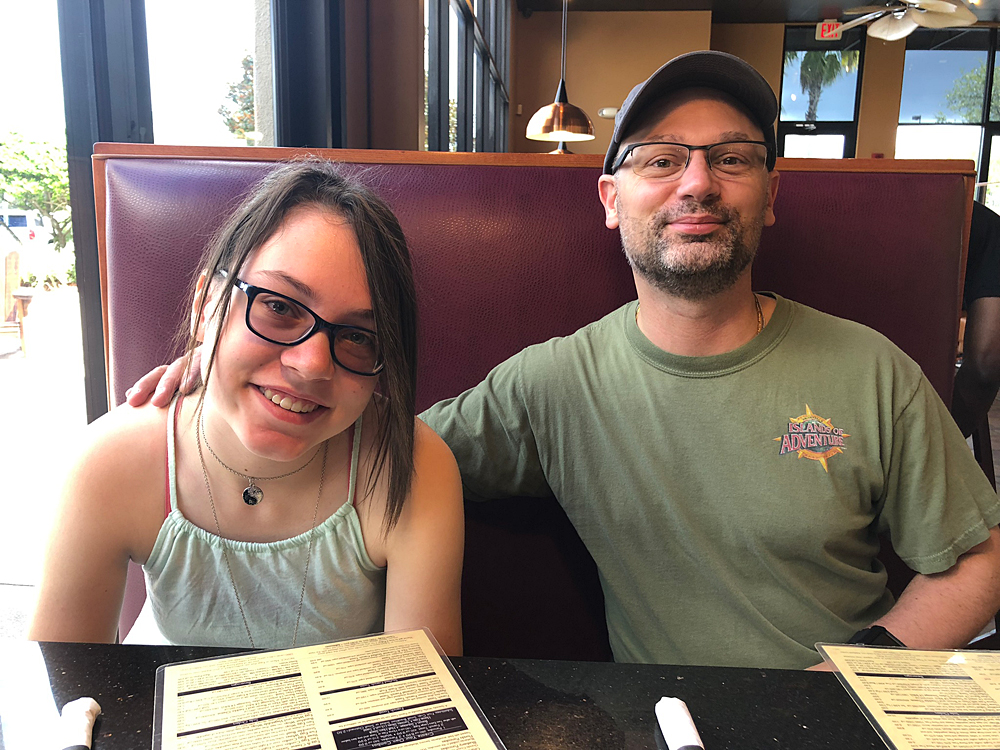 Kira got the french toast and I recommended she get a side of ham and potatoes since she is a huge ham girl like moi
She devoured her ham in minutes and I ended up sharing mine with her. This was kind of the theme of this trip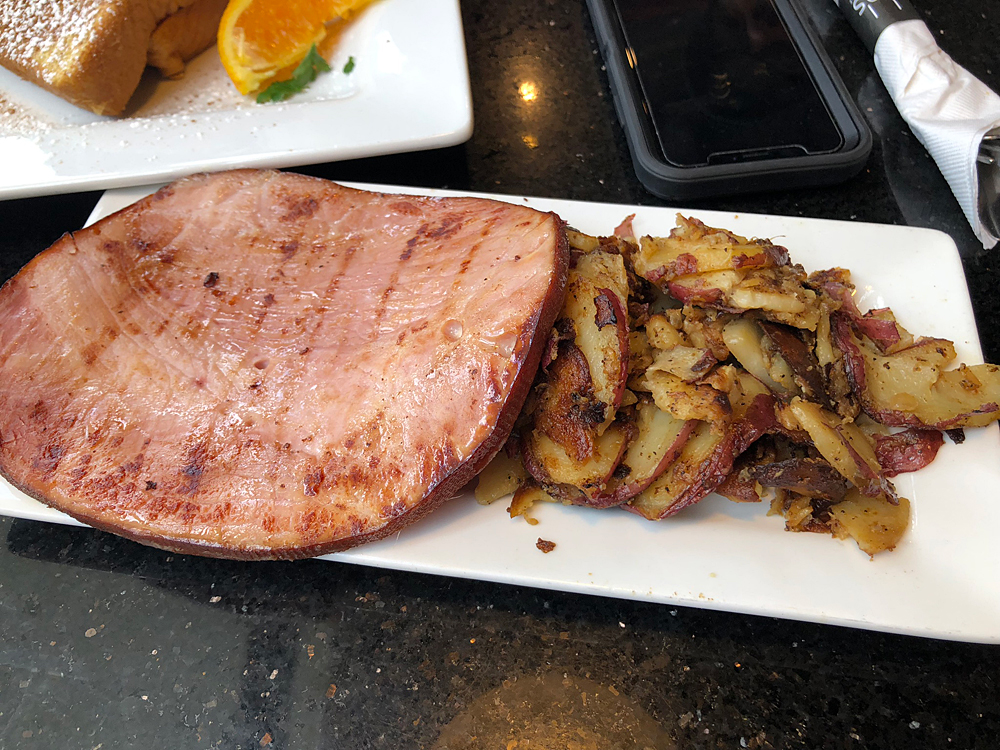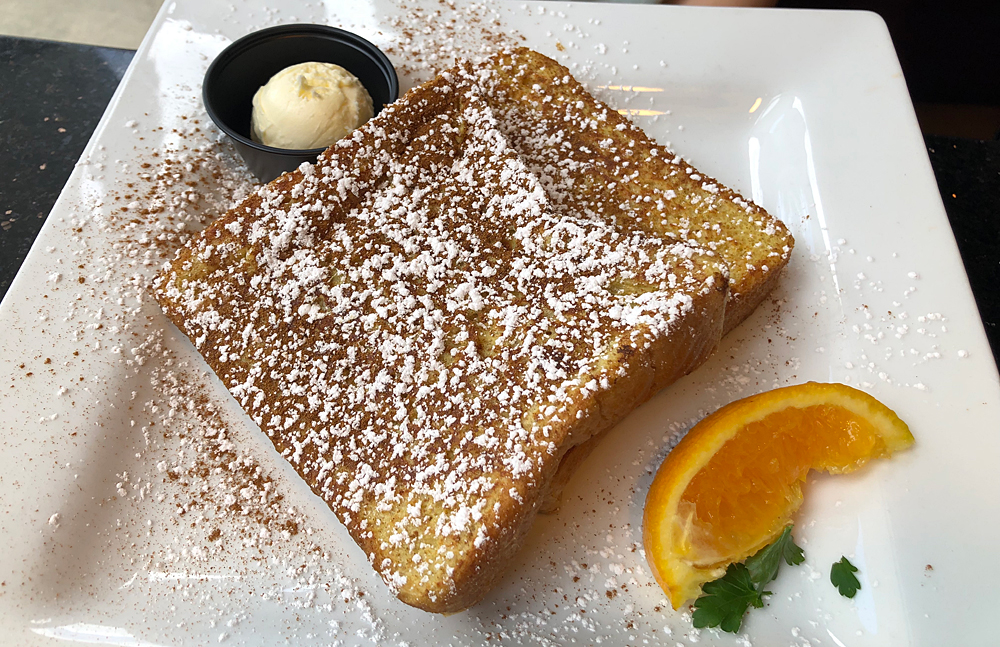 I got my usual ham and eggs.
Delish!! Ham came a few minutes after my main plate and I forgot to take a pic.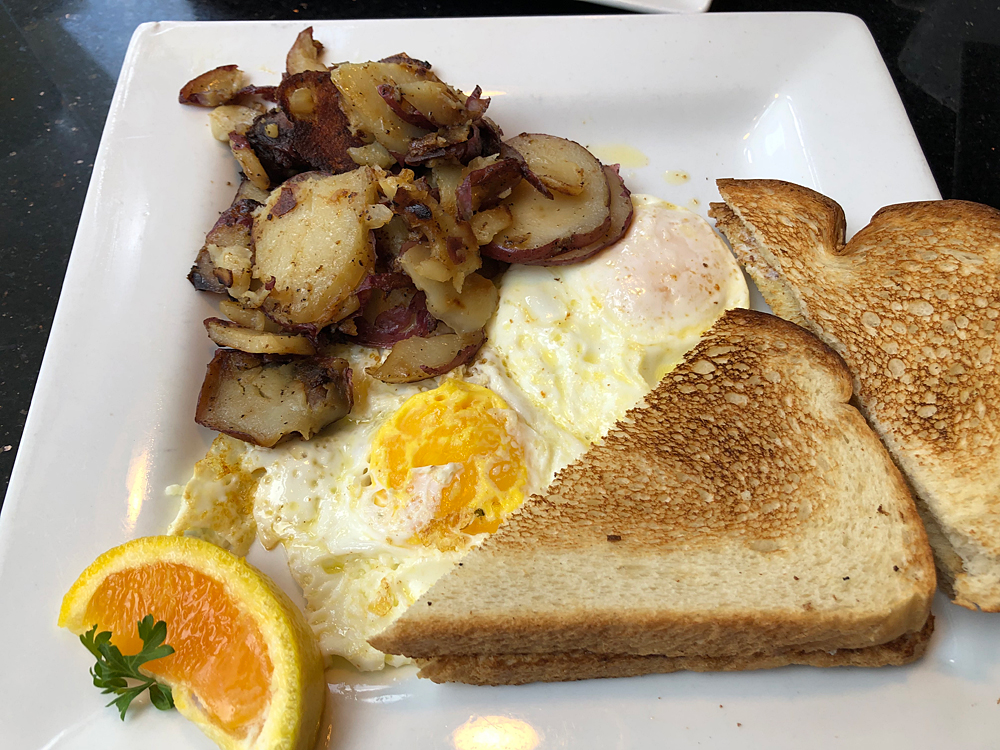 Rob got his favourite, the Florida Waffle and he loved it!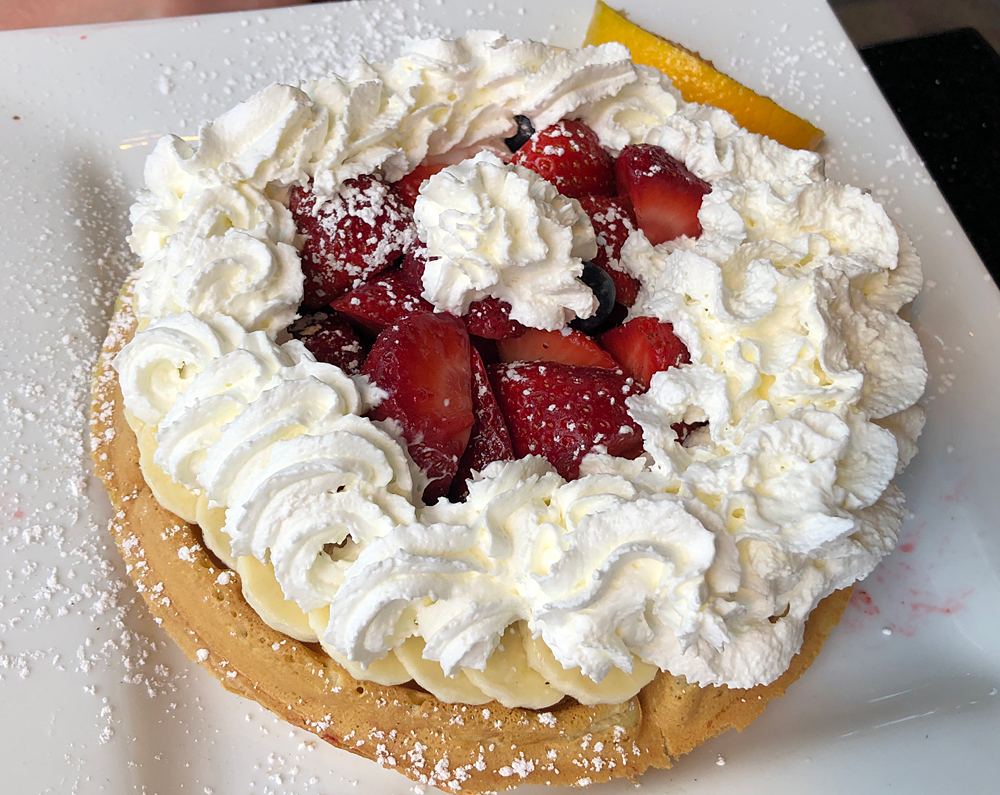 Just as we were nearing the end of our meal, the skies opened up and it started pouring.
If you've read my previous reports, you will already know how much we love storms, especially Florida storms. In fact, it's one of the many reasons why we wanted to come back again this summer.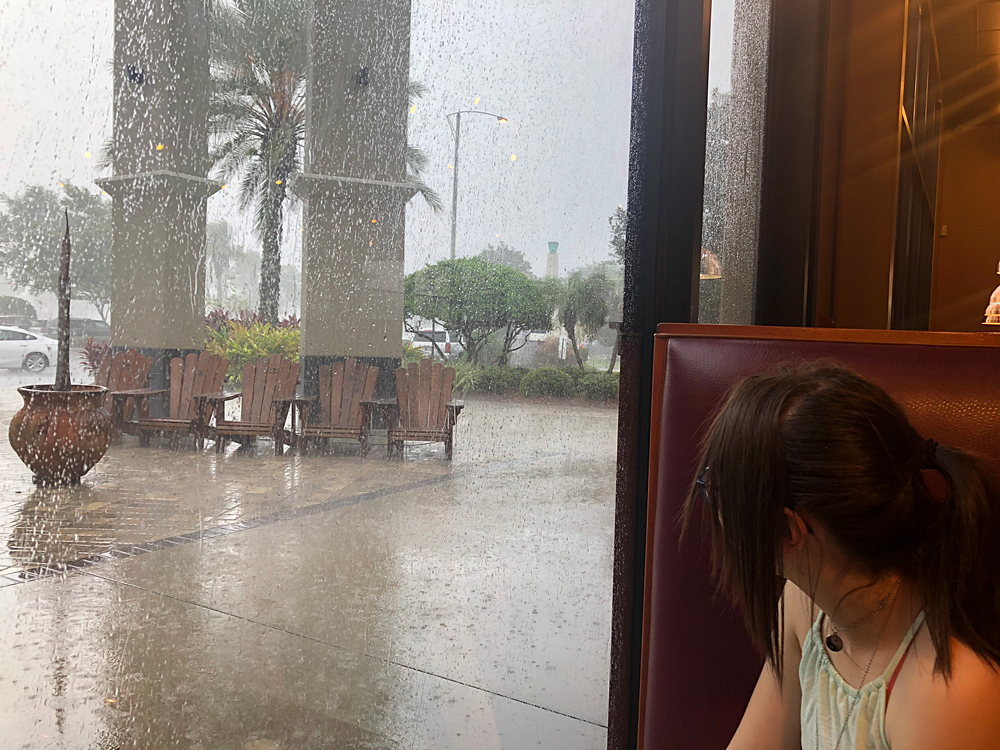 It didn't last very long at all
Next up was a stop at Target.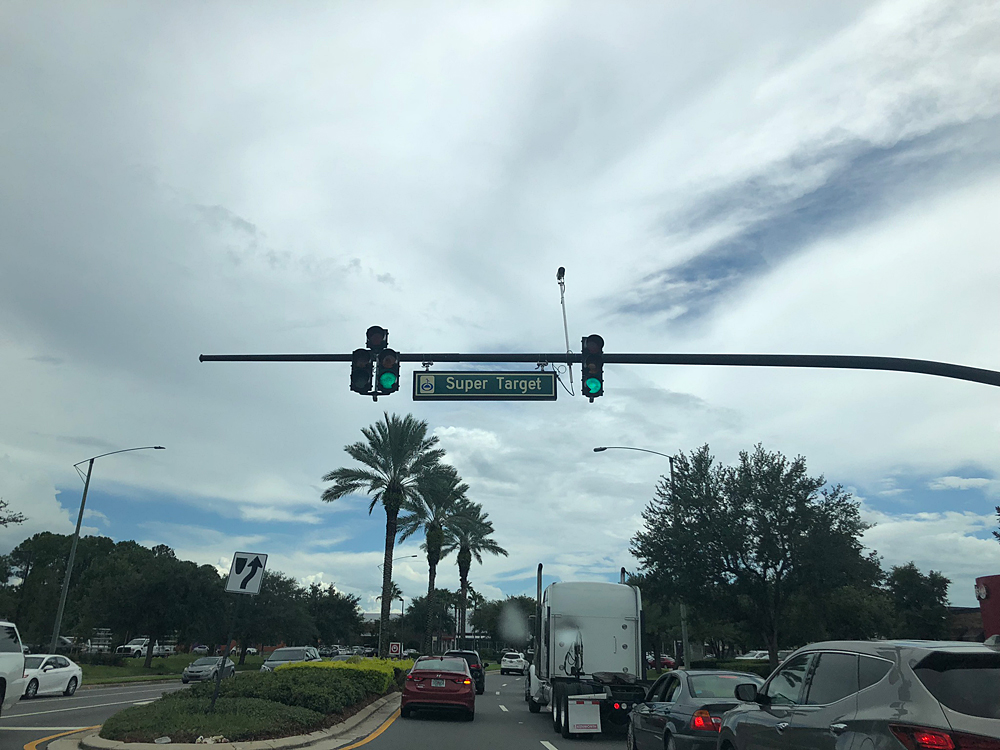 We got some clothes for Kira and some essentials for the week ahead. We also got Kira her boots that she likes, in black instead of tan this time. We bought her a pair of them at the Target in Galveston a couple years ago and she literally wore them out! Target has a great Juniors section, so we always do her clothes shopping at a Target when we go to the USA.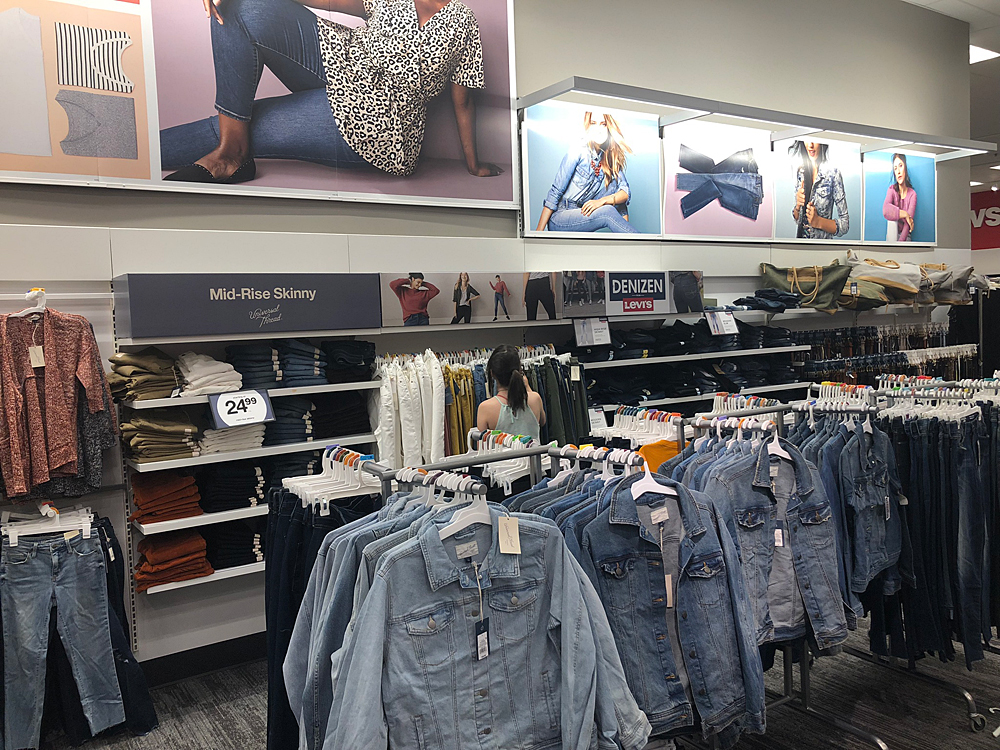 One quick stop at Publix and then we headed back to the hotel.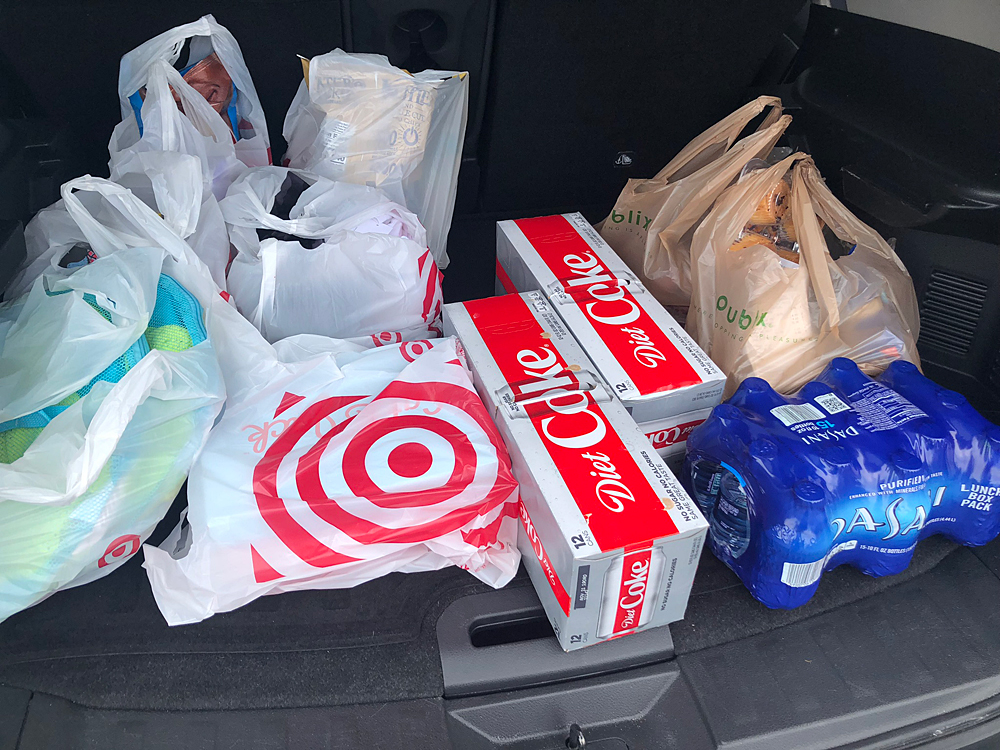 I've said it a million times before but man, do I love Florida trees!! Not sure who has better trees, Florida or California but I will never get tired of gorgeous trees like these!!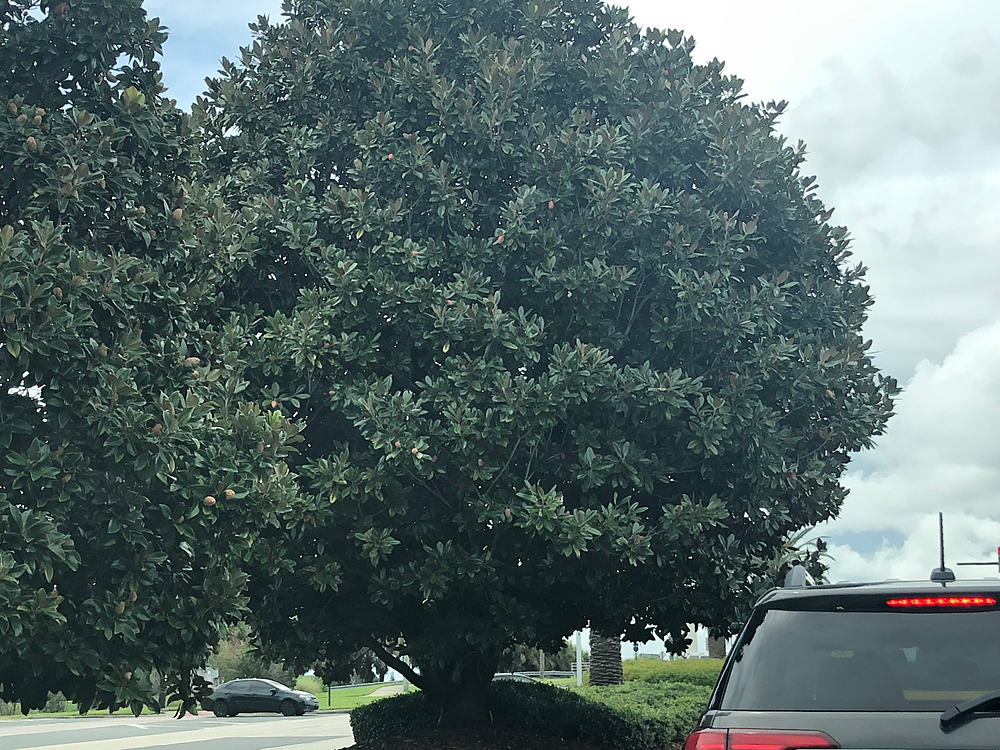 Back to Cabana Bay, where we went and got our mugs for the week.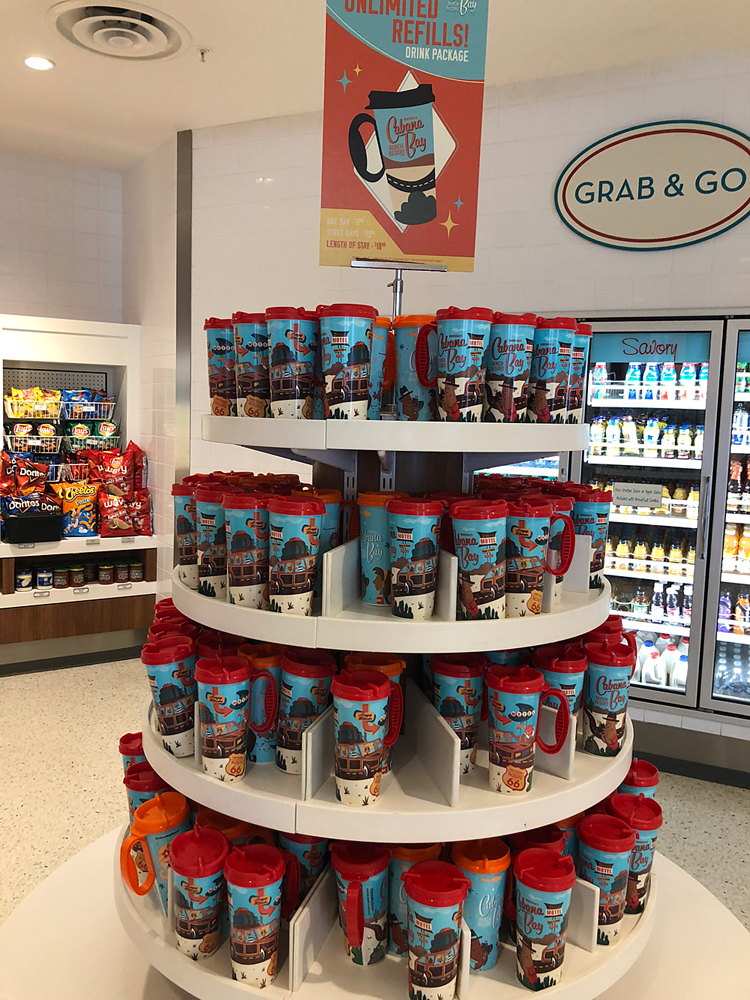 We got one red, one orange and totally lucked out and got the only blue one that we ever saw! Sadly, it didn't work and we had to go back several times to see if we could get it to work but it just wouldn't. We ended up getting another red one but since it didn't work, they let us keep the blue one anyway, which is now being used at home.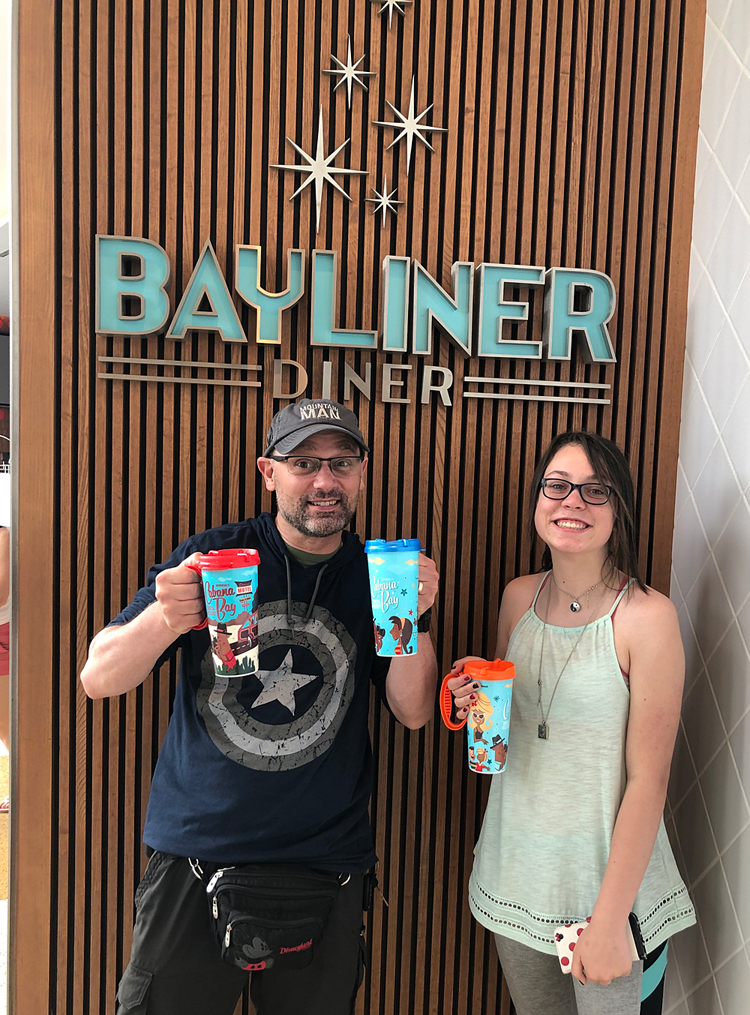 We popped in the store real quick where Kira saw many things she wanted already.
Once again, she had to earn her spending money this trip by having a good attitude. We gave her $20 USD each day that she displayed a good attitude without too much of that tween/teen sass that she often possesses
She only lost her twenty bucks on one day, so that was a success, I think.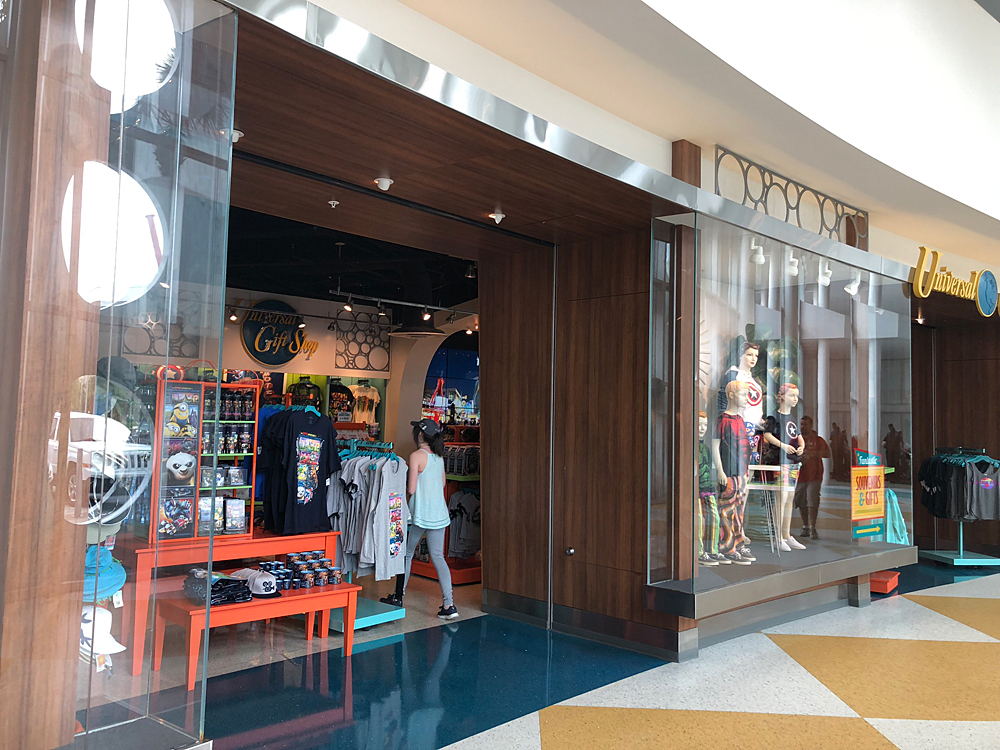 Back in the room, I put away all of our purchases and then we chilled for a bit.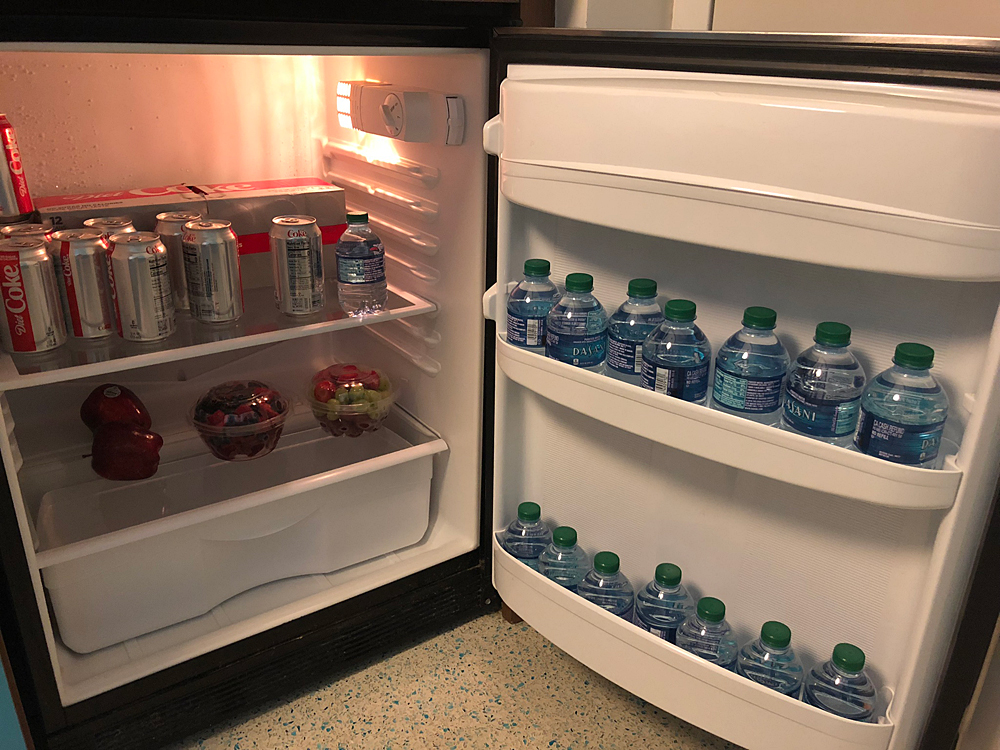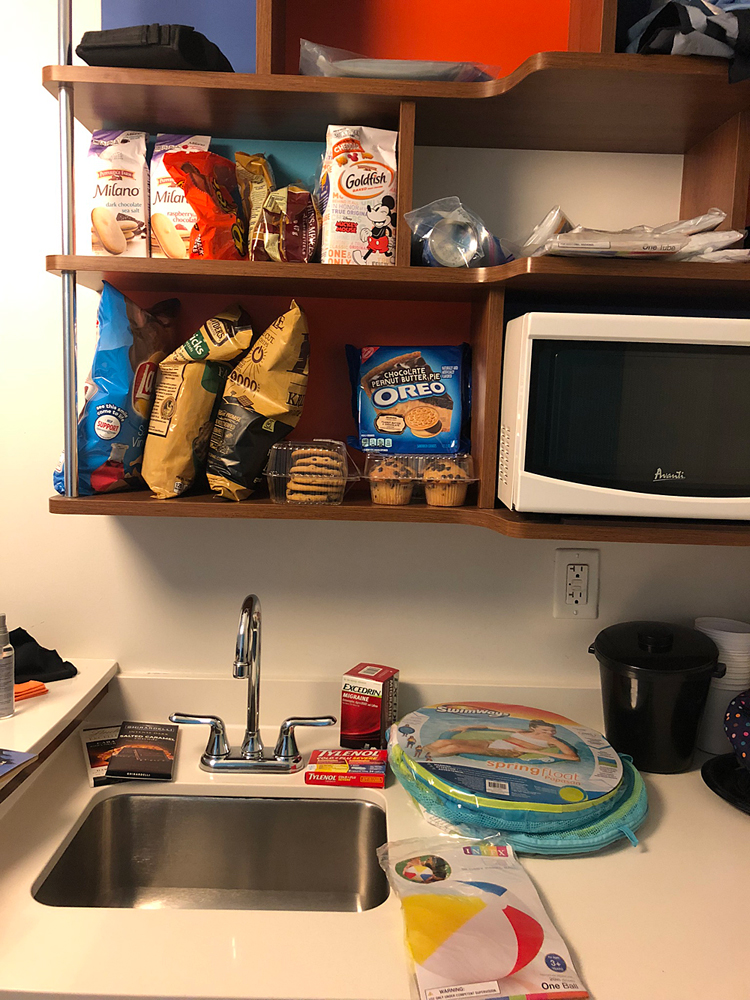 We would be doing a lot of chilling in the room this trip. Between Rob's cold and my Lupus and our kiddo's laziness, it totally worked for us
There was just no way I could be out in the sun/heat between noon and 4pm when it was the hottest. I could barely do the heat at night but we knew that going in and we were all okay with it. It's one of the reasons why we bought annual passes this time, so we could enjoy the parks in moderation.