DIS Veteran
DIS Lifetime Sponsor
August 25th, Part 3
Since we were already in our wet bathing suits, we decided to hit up the pool, all three of us this time. This would be the only time Rob swam with us, other than VB.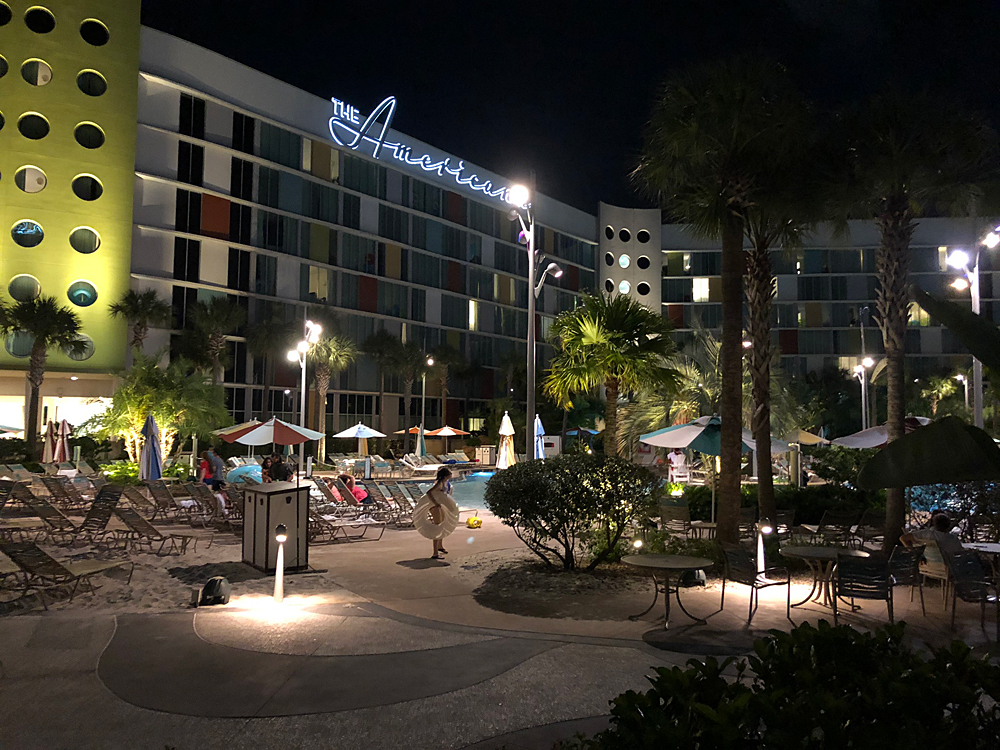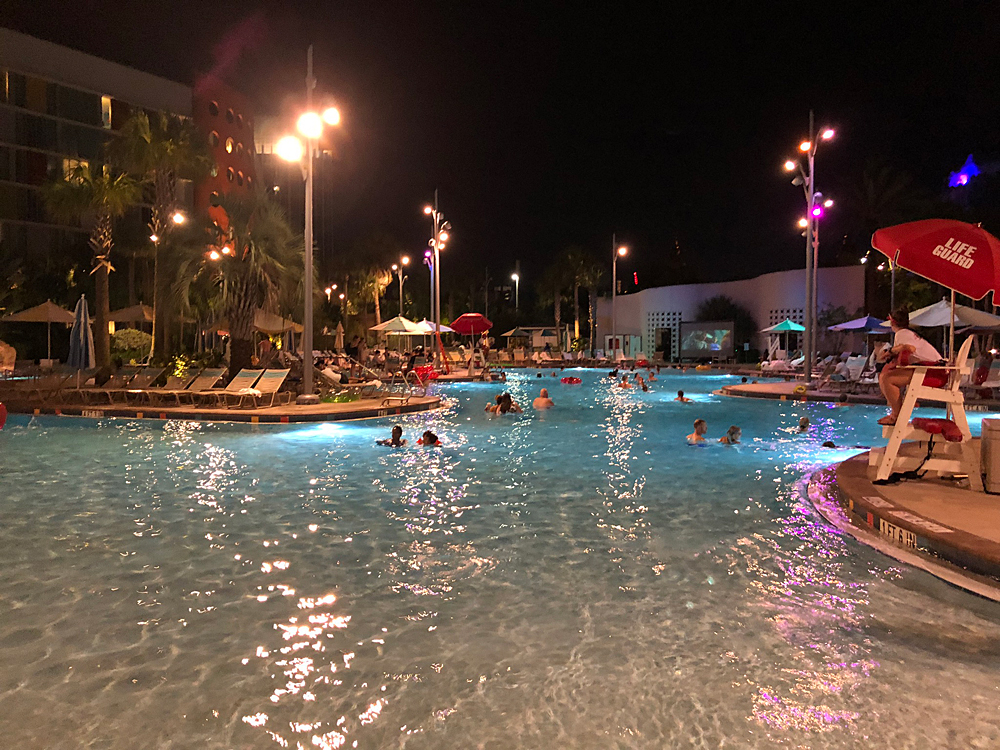 I told them to take the floaty chairs and do a lap in the lazy river so I could take some pics of them.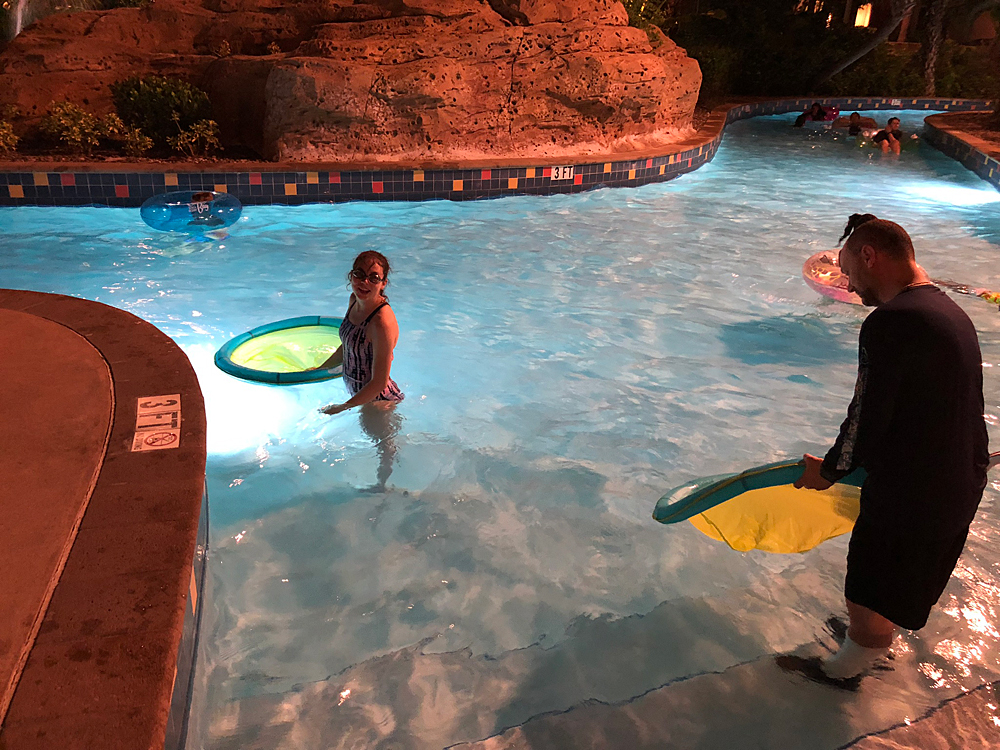 There they goooo.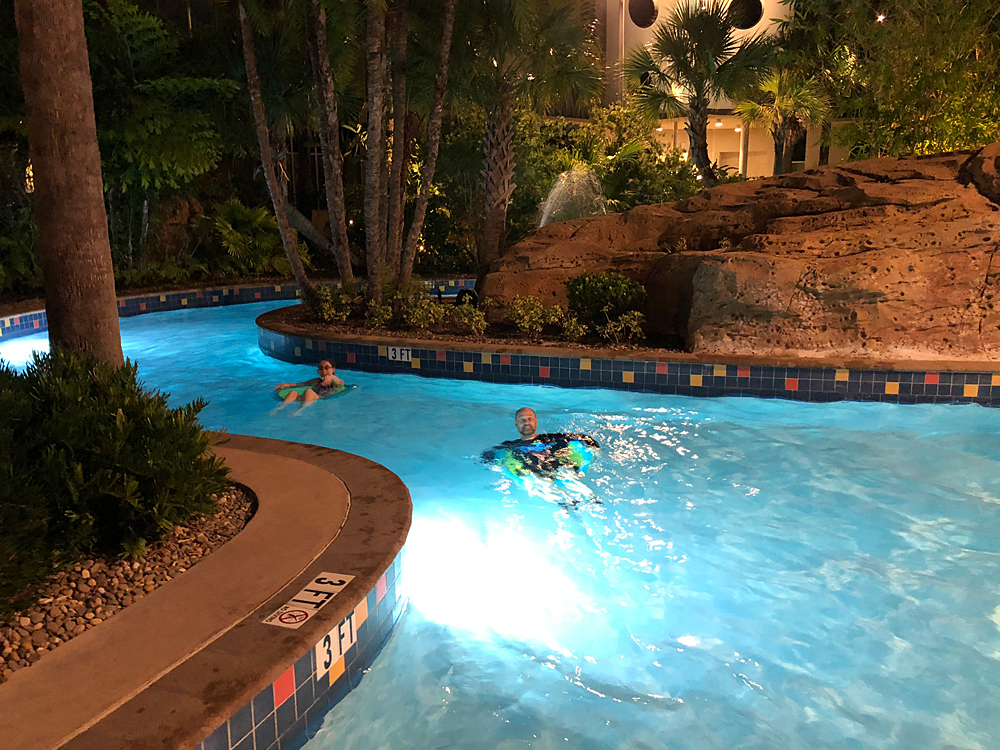 The pool was somewhat quiet the last hour of the day, another reason I love pool time there.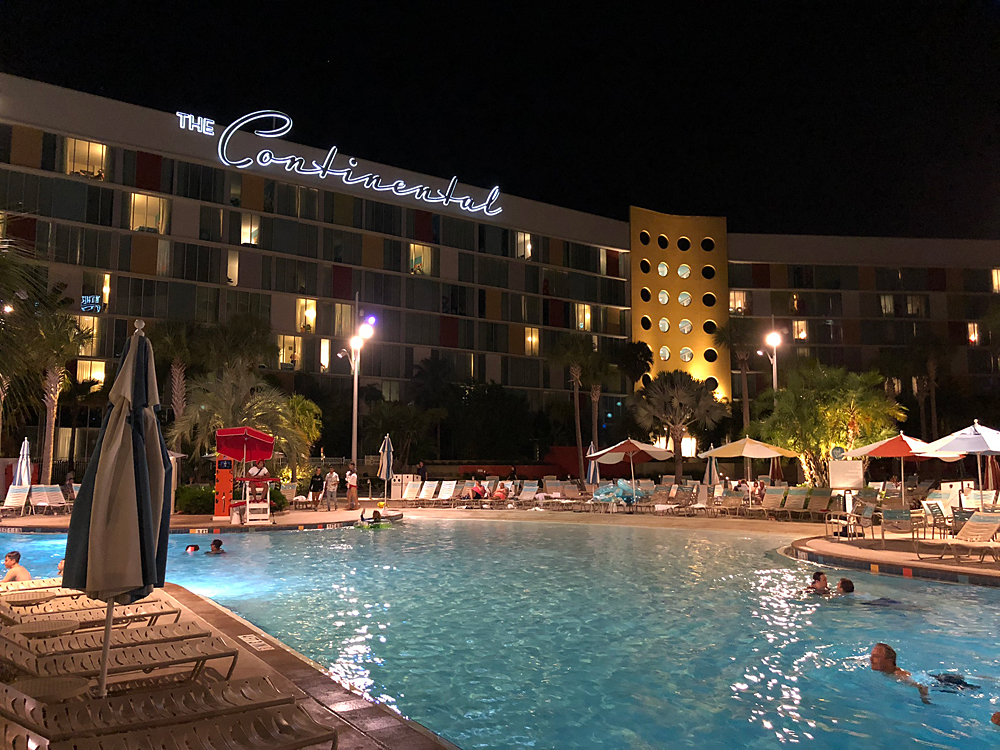 Here comes my kid...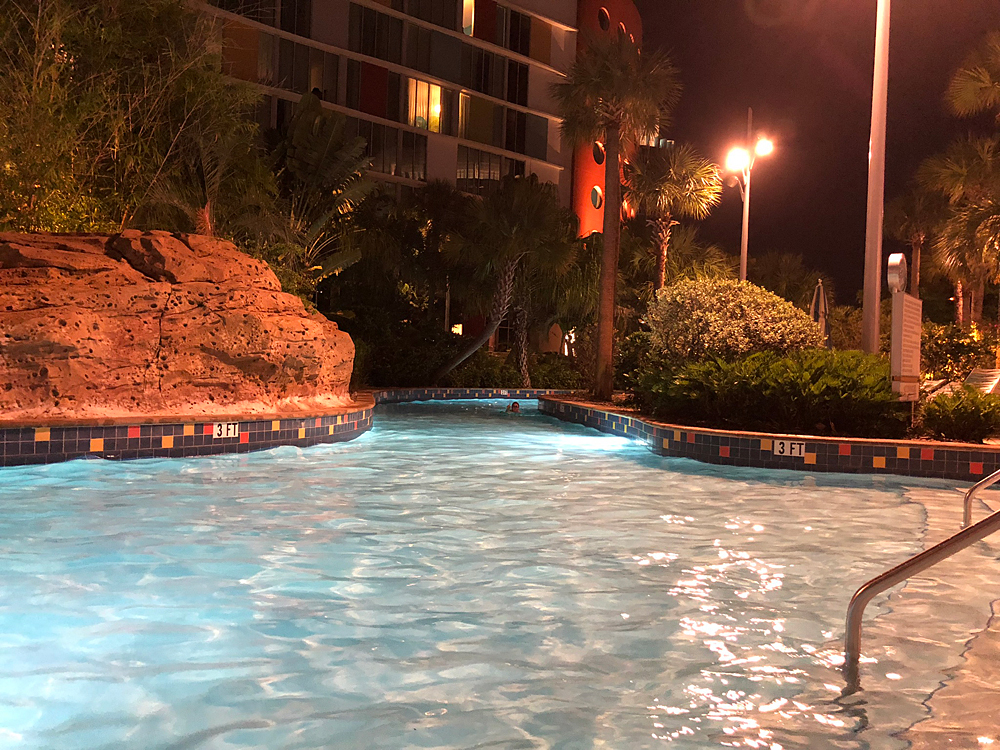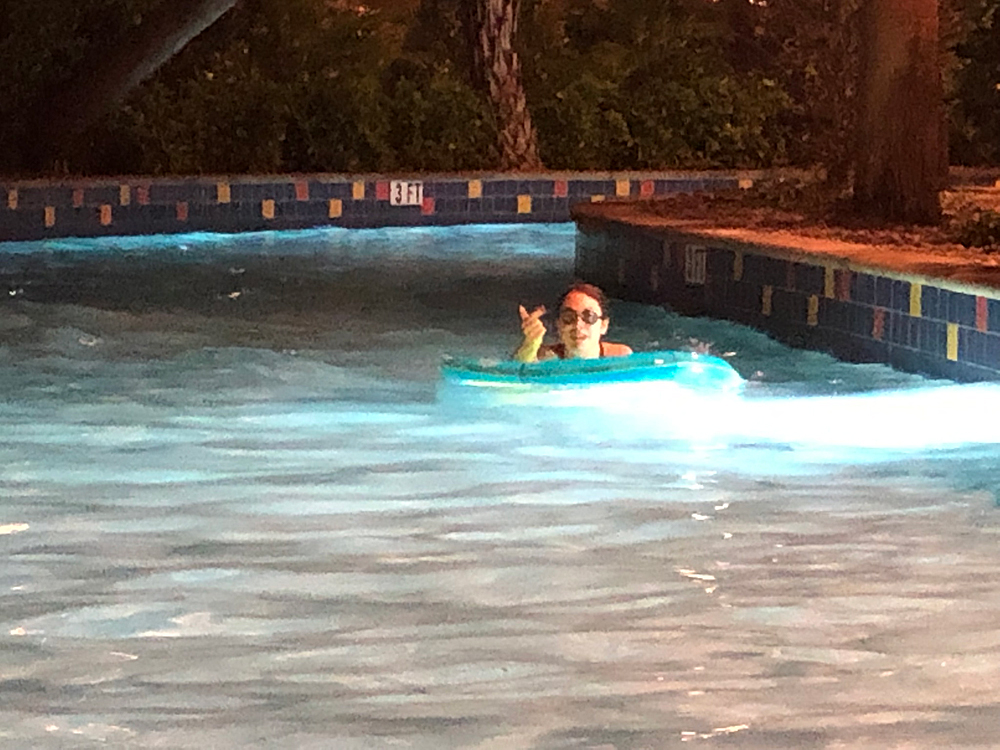 And a few minutes later...looks like he got caught up in a crowd. I will purposely stop myself and hang on to the edge and let people pass when this happens to me.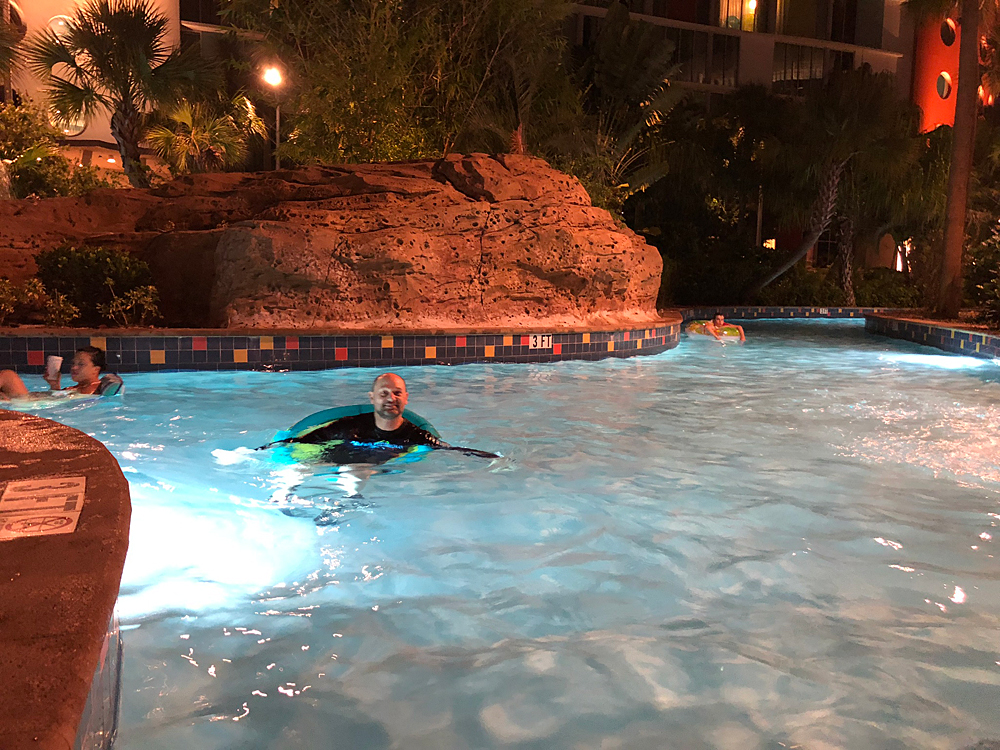 I joined them for a few more laps in the river and then Kira and I hit up the pool and hot tub. We finally remember to bring the ball that they bought at Target.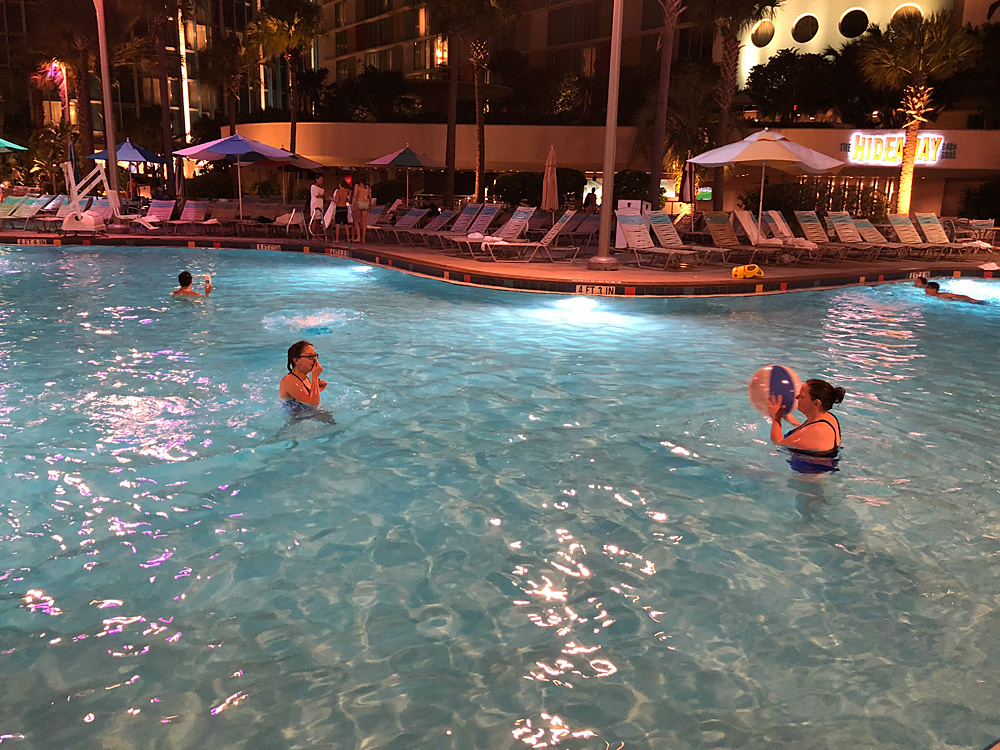 It was a great end to a great day.