Currently: No HHN Depression
Tell everybody, I'm on my way
And I'm loving every step I take
With the sun beaming down, yes I'm on my way
And there's nowhere that I'd rather be
Ladies and gentlemen, boys and girls, welcome!

After a long hiatus from the Disney World side of the boards, I have returned for my biggest endeavor yet:

Documenting my 8 month endeavor known as...
The Disney College Program!
To be precise:
Fall Advantage 2019
If you know me, you know this is not the first time I had taken on an endeavor like this. Check the TR title again for a hint


Oh! And where are my manners? Who am *I*, exactly?



(Those are Iron Man socks btw *sniffles* that I've also had to recently throw away *openly sobs*)

I'm Timmy. I have been the righthand man to a famed orange pup, a figment of your imagination, a princess hiding amongst monsters, the less glamorous Cinderella on both coasts, a mermaid yearning to be part of that world and now...
I shall be a Genie in disguise, selling the wares of a mouse as a
~Merchandise Cast Member~
and telling you the story of those many many months as your TR writer.
Aside from all that, I'm a newly evolved 23 year old with a Bachelor's degree in Management & Business in one hand and my dreams of glory in the other skipping off happily, avoiding true adulting, into an uncertain future. Think the end of The Graduate starring Dustin Hoffman and Anne Bancroft, but less melancholy and more exciting and magical. You'll find me on that path staying up ridiculously late watching Turner Classic Movies and gushing over all the cute manses of old Hollywood, quoting the golden years of RuPaul's Drag Race, singing showtunes or Lady Gaga and being the most endearing little sassafras you love to hate.

BUT Above all I'm a MASSIVE Disney fanatic which is what brought me here.




I first discovered the DISBoards about 9 years ago following my first Disney trip EVER. To give you some perspective when I first went to Disney, Jiminy Cricket ran a nighttime spectacular duo for the ages, we went back back over the falls thanks to trolls instead of letting it go with Elsa, the special kingdom of animals only stayed open until dusk and Catastrophe Canyon was not getting taken over by ewoks. There's so much more that no longer exists of that time, but we're well aware what can happen in a decade's time at Disney even after two trips. Likewise, I wrote my first TR about that time and have now increased that number to SEVEN total trip reports with this being my FIFTH WDW joint on the boards. Add in 3.5 pre-trip reports (long story) and it all culminates in a total of TEN (and a half) TOTAL Disney writing journeys. I don't know how I did that but somehow I did.

In that time, I also managed to conquer none other than the aforementioned
~DISNEY COLLEGE PROGRAM!~




My journey with this program has been an interesting one. I first applied for Fall 2015, which was earlier than I originally intended but I thought why not? Unfortunately, my application never moved beyond the submission phase and I was NLIC'd (No Longer in Consideration) on the last day. That wasn't gonna stop me as I applied again for Fall 2016 and made it all the way to the Phone Interview and a month and one day later, I was accepted to my first CP (College Program or Programmer) as a Lifeguard Cast Member. Most of you reading are probably thinking "hmm, lifeguard? weren't you Custodial?" And you'd be part right. I did start as a lifeguard, something I had done for the past four years prior and even in the days leading up to the program I was lifeguarding. However, Disney's standards are a bit higher and alas I wasn't physically or mentally acclimated for that role and got to transferred to Custodial at the Magic Kingdom!

I spent a lovely five months sweeping up Tomorrowland and Fantasyland in which I truly fell more in love with a company I knew I'd have to work for full time some day. I knew I had to get back, however college called and I had to finish that up. Don't worry, it's done now anyways.

Of course, college couldn't totally stop me and I applied again for the Alumni program last summer at Disneyland (of which I've ALMOST finished documenting if you are interested in that story: https://www.disboards.com/threads/it-takes-people-to-make-the-dream-a-reality-dcp-summer-2018-highlights-trip-report-new-3-5.3705606/) and I was accepted within FIVE DAYS for that, working as Custodial once again but this time at Disney's California Adventure. I might be jumping the gun on this one, but that was easily the best summer of my life and I won't long forget it.




This brings us back here. Immediately following that program, I applied left and right for Professional Internships and more College Programs to fill the empty void of unemployment that would soon follow me after college (I had quit my lifeguarding job the summer following my first CP and would be leaving my work study once I graduated, which only paid me enough for food). While I was at school applying for all that, it didn't go so well, meaning no employment for me in the spring, so I waited until the next application season after a h-e-double hockey sticks of a semester (and not in a good way). It went well at the start. I applied to many Professional Internships, managing a phone screen then an actual blue jeans interview for one in Guest Correspondence at Disneyland (the difference btw is a phone screen is an interview with a recruiter and the blue jeans is with a manager and the final step before acceptance). However, I didn't end up getting that, DARN! I applied for some jobs back home including the Disney Store where I made it through two interviews where I was NLIC'd not long after the second, probably due to my mentioning of other applications. I applied to American Eagle too. However in all this not-so-great news, I got a glimmer of hope when I applied for another CP. It all happened just as quickly as my last two CPs, except I didn't feel too hot about my interview (we love a self-critical queen). Nonetheless, five days later and I got my acceptance and after two CPs worth of cleaning up Code H's, Code V's and Code U's (take a wild guess at what all that means), I was moving on to Retail aka Merchandise.

In other words, Disney Store... you could've had me haha

Whatever though, instead I will be working at…
Disney's Hollywood Studios!
SPECIFICALLY
Sunset Boulevard!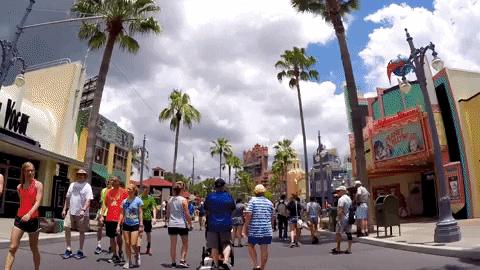 Catch me over here in my Walter Elias best at your favorite little shops such as Sweet Spells, Legends of Hollywood, Once Upon A Time (Carthay Circle store), Tower Hotel Gifts and many others. You know the best stores on property? *wink, wink*

To answer your real first question: Yes, this means I'm going to be in the thick of the opening of Star Wars Galaxy's Edge.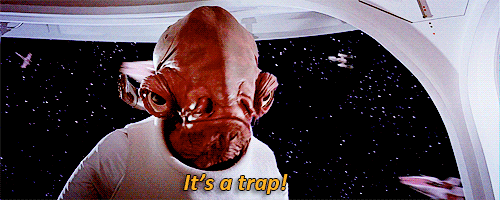 *screams internally, not sure if out of fear or excitement*
(Happy Opening again to Disneyland's own portal to Batuu!)

BUT FOR NOW we are here, the day before I fly down with my dad to spend a day of fun before I'm moved into FL in a final move out from home. No turning back. I'm ready to be independent. Before I do really hit that point, I think it important to get in my greatest story yet being a member of the Disney College Program. Jess (PrincessJess508) documented her legendary adventure 6 years ago and I'm about to do the same (just in my own way and maybe... a little better).

Yes, you heard me right. This will be a (mostly) LIVE recount of 8 months in Florida!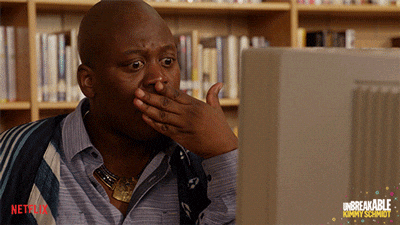 My family and I leave June 2nd and my program officially begins on the 3rd. The program officially ends on January 9th, but I don't plan on that being a return home. However I will conclude my story there for my own sanity and you'll be bored hearing about my millionth hug sesh with Pluto anyways (hey, you're about to sign up to read all of this? I need to be as honest and over-exaggerated as possible).

Sooooo you ready for this? Eight months. Four parks. Two water parks. One massive shopping district. A certain "enemy" park. Over twenty-five resort hotels. Two mini-golf courses. Fourth of July. Halloween. Thanksgiving. Christmas. New Year's. The Opening of the Most Immersive Land in Disney Parks History. Pure joy. Imminent depression. Stress. It's all gonna be happening at the Walt Disney World Resort and I'll be keeping all of y'all there with me every step of the way.

If you want to follow along where it's truly live, check out my instagrams:
* @kweentimothyi and @amagnoliainmay *

"So, put your hands up cause the night is young..." "...and smile, SMILE... HAPPINESS IS HERE!"


​
Last edited: