<font color=peach>Throwing some love to TCD<br><fo

So, what's next on your list of off limits areas? How about Discovery Island?
Funny you should mention Discovery Island. I am willing to bet that similar conditions exist out there. I have been mulling over some ideas on how to get out there. I think that I will need an accomplice. Let me know when you will be at the Fort next, and we can team up on this one.
I don't know how you do it!! You get into places no one else would even think about going!!

These pictures remind me of scenes from History Channel's "Life After People" program. Sad...sad...sad.
Deb- These photos remind me of that show, too! It is amazing how nature reclaims developed land. In many of the photos, you can see that trees are growing in areas that had been cleared. I am amazed at the grass that is growing in the area that used to be Kiddie Cove. Even if they don't tear this all out, it will probably be unrecognisable in another ten years.
TCD, what is on the plaque in this photo. I would think it might be a nice piece of memorabilia for some RC cast members who may have been recognized for their service.

It is a shame the place is just left to rot. At least clean up the garbage. GEEZ!
Here are a couple of zooms of the plaque: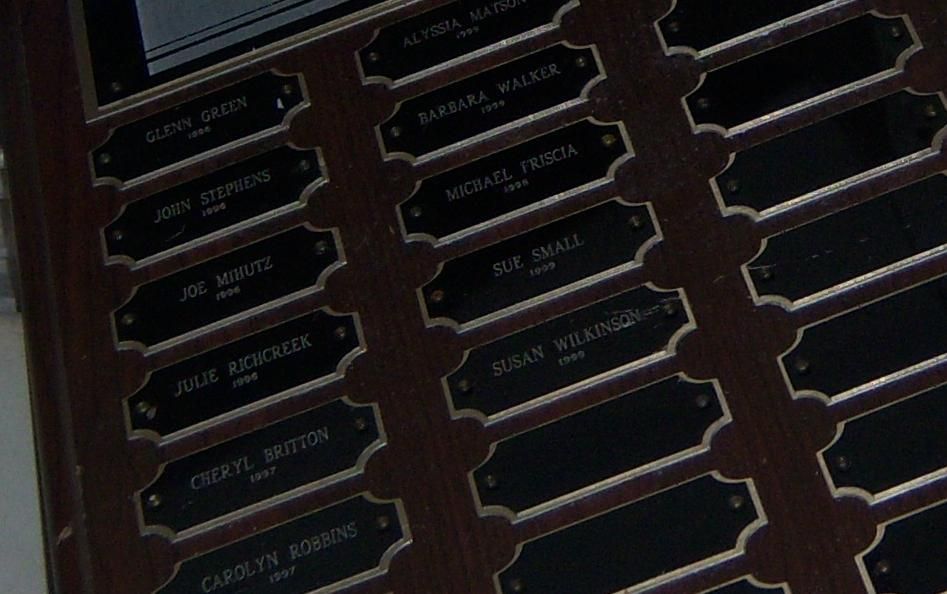 You know the saying that a picture is worth a thousand words? It sure applies here! Think about the irony. Years ago, some management type created this plaque as a way to recognize excellence. Castmembers probably worked for that recognition, and their excellence was memorialized. Now, this plaque sits in a pile of rubbish in the middle of decay. Amazing. In a very sad way.
Andrew sorry I missed you at Trails End when you meet up with Matt & Cheryl. My Cheryle and I would have liked to have met you. You give great fort reports and Pics.
Todd- One of these days, we will need to meet up. I'm sure it will happen.
TCD