At the request of a poster I will post some pics I have. Anyone feel free to add on your pics as well.
I'm always asked witch one did I like best and in the food picture thread( i know it's hard to find these days) I go into more detail.
Basically in my opinion I liked the Paradise Pier hotel food selection, and the attendants there the best. I have raved about Jerry plenty of times he is the best Concierge attendant hands down. Although the attendants at the Grand were good too Jerry went above and beyond. At the Disneyland hotel... blah... nothing good to say....
Anyways here are the pics. i'll start with the Paradise Pier
juice and cereals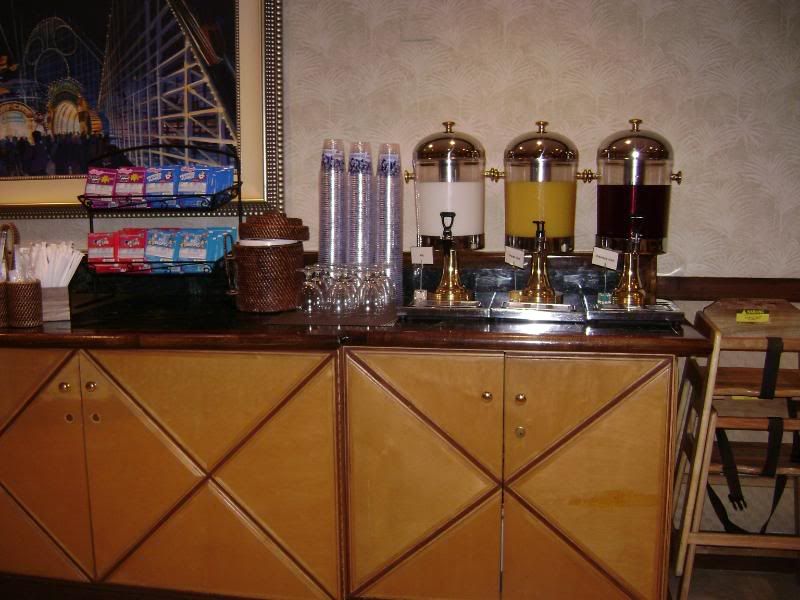 Fruite platter AM
Breakfast items
Breakfast items