Well I have to write a Pajama?
lol well, here is my PJ.
I am Paula, 32yr old, ageing rocker who never grew up. Mum to India aged 12 and Grace aged 8. Fiancee to...
Ashley, 28 yr old, ageing rocker.... who also never grew up
We met in 2010, he was the bar man that always remebered what drinks i like.
I was attracted to his mohawk and his tattoo of a vampire bite on his neck - it was simply meant to be. We share a massive love of all things vampire, gothic, spooky, freaky and fun.
We are a crazy little family who live in Wakefield, West Yorkshire.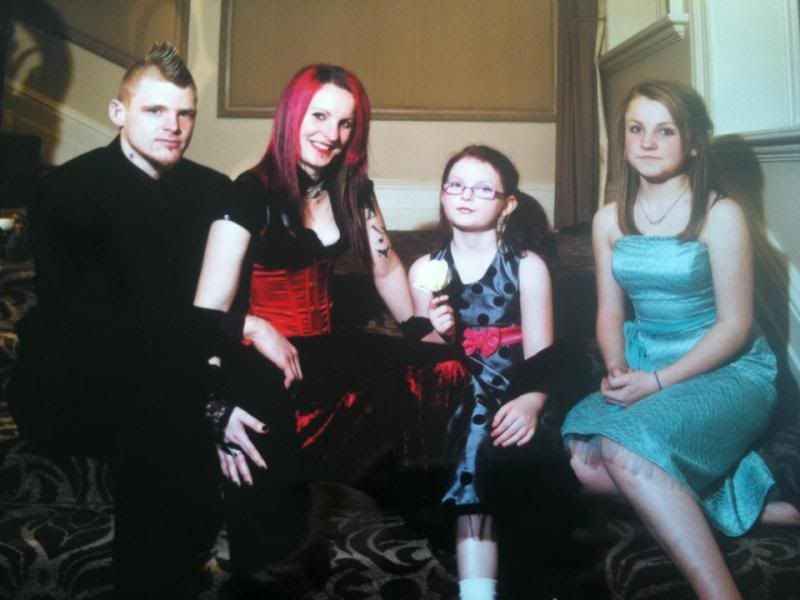 Ashley had my engagement ring especially made, it has a black diamond and a tear shaped garnet (like a drop of blood) the stones are on 2 seperate strands to represent the girls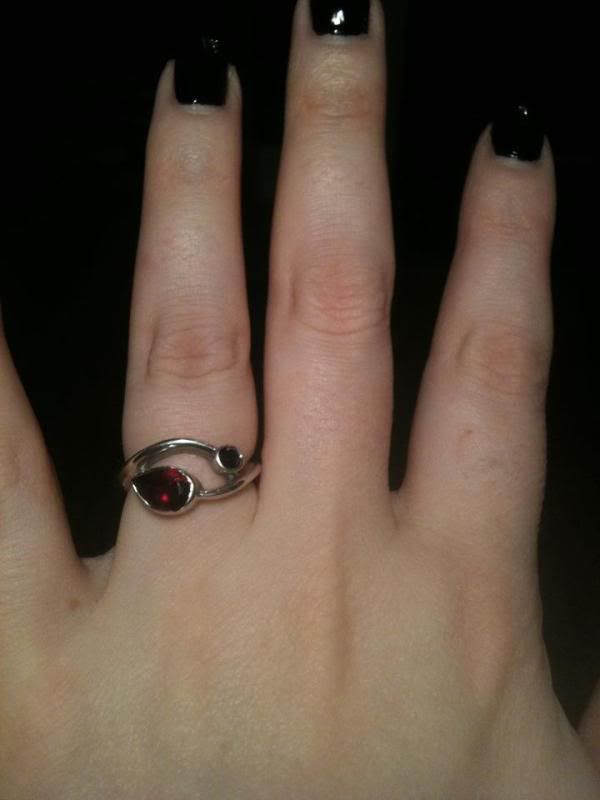 He surprised me by hiding it in my chocolate advent calendar at Xmas
We decided straight away that we would like to get married at Halloween. And so we set about finding the right venue. We looked into and disregarded so many venues over here... when I jokingly said we will end up abroad with no guests at this rate... we both instantly said Disney!!! - we LOVE disney films, the kids are great age for a visit to WDW and it was within budget.
It would have cost us about £12,000 to have the wedding day we wanted over here... and all that money would have been spent in 1 day and most of it on other peoples food and drink.
We have rather selfishly decided that we can do 2 weeks at Disneys old key west in a 2 bed villa, do discovery cove, orlando studios, memories wedding package, flights, clothes and spend money for the same amount!
I havent been abroad since I was 16 and my kids have never been abroad.
This is a Wedding, honeymoon and holiday of a life time for my crazy little family and we honestly cant wait.
Kathleen is our co-ordinator and she has been wonderful - She even let us have our wedding on a Wednesday (31st Oct) which is not a memories day.
We have chosen Rev. Tim Herring as our officiant as i LOVED his ceremony for including the children.
And so far that is it!