Abbreviated Review for BC/YC FAQ thread
complete update is post #951, page 64


We had reservations for the

Captain's Grille at the Yacht Club

. This was our second time dining here. In 2010, we chose this as our arrival night dinner because of the proximity to our resort room and the casual, uncrowded atmosphere. We enjoyed our meal on our previous trip.

As far as theming, this certainly isn't one of the most iconic places on property- it is tasteful and has a lot of nautical touches, but it doesn't scream "Disney!" when you walk in the door. However, one of the "new" additions to the restaurant is a set of pictures featuring a sailboat that moves from one picture to the next.






Pretty cool!


Food Porn! (Of course)


Pot-Braised Mussels and Clams
Tomato-Fennel Broth with Toasted Foccacia




The guys all shared this as an appetizer. I don't think I tried any because I was too busy gabbing with my friend.


Chef's Pasta – Braised short rib, arugula and tagliatelle pasta
Both Mark and I ordered this, which is extremely unusual because we typically order different entrées and share. But this sounded so good- and it was- we each got our own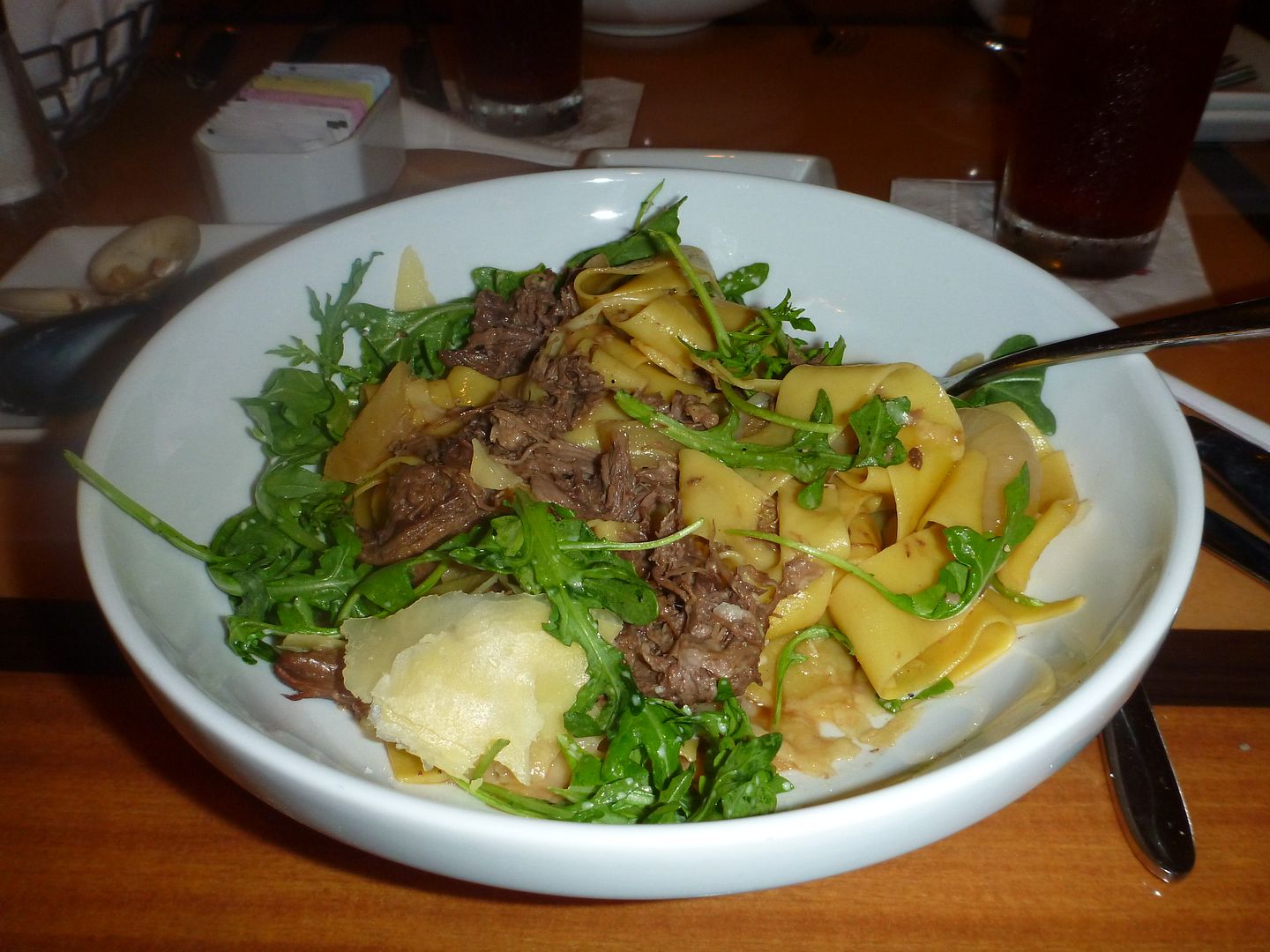 Ben got the Crab Cakes


Nate ordered the New York Strip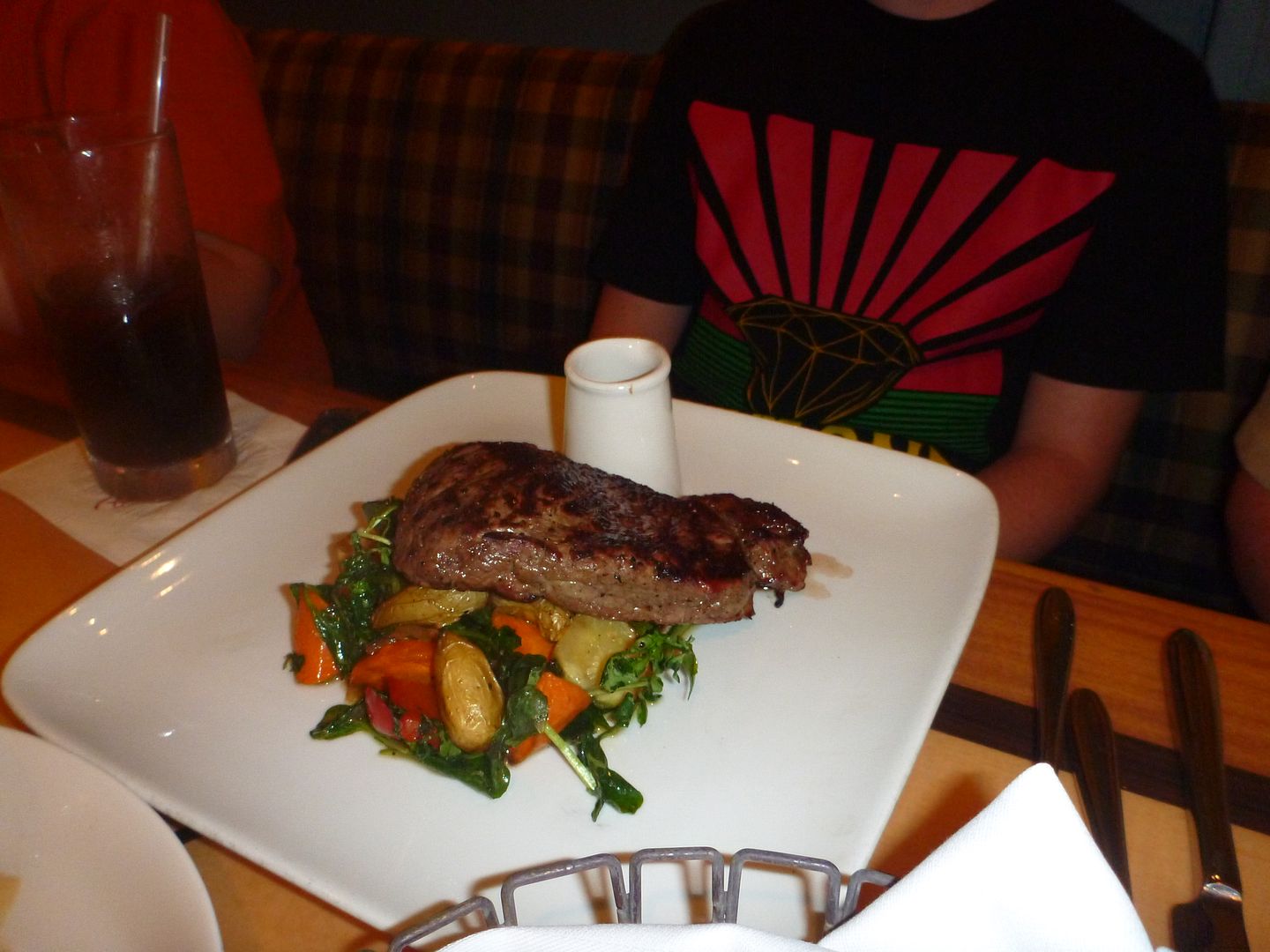 Teena ordered this

Pan-roasted Chicken Breast - With Risotto





For dessert, Teena got the Hazelnut Gianduja Chocolate Cake and Mark and I split one, even though I don't know what "Gianduja" means. But I know what chocolate means, and that is good enough for me!






Ben ordered the Angel Food Cake with Seasonal Fruit, and Nate got the Key Lime Tart.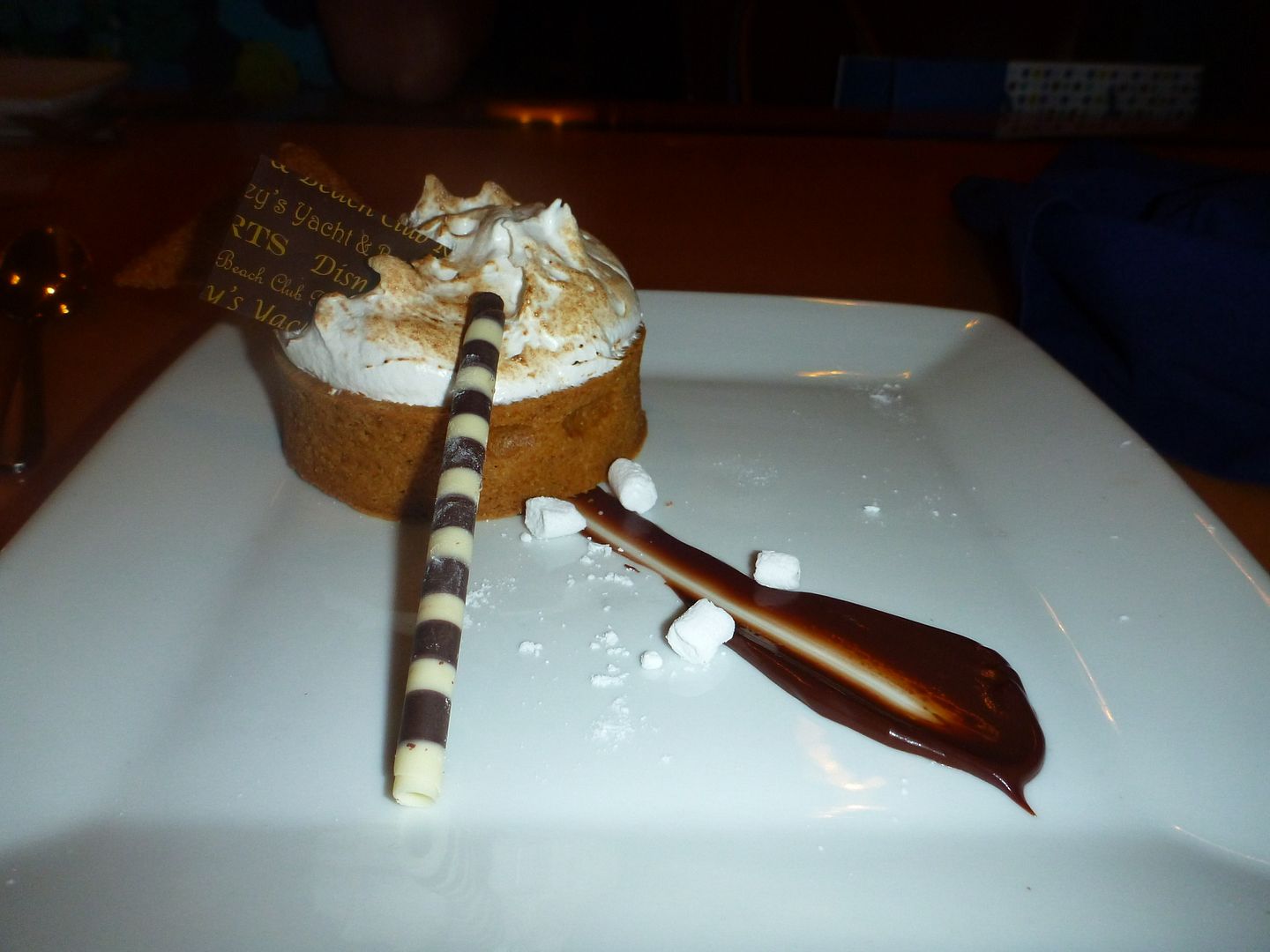 We applied Teena's Table in Wonderland card to our meal, which saved us $32.27. With the 18% gratuity that is automatically included, our meal total was $166.53.