What a great day of shenanigans. (I'm trying really hard not say what I want to say—anyone seen SuperTroopers?) While Mom and Dad were planning what we were going to do for the rest of the afternoon and evening, Koala and I decided to play hide and seek. I looked everywhere and couldn't find him. I was about to call security, but I finally found him outside.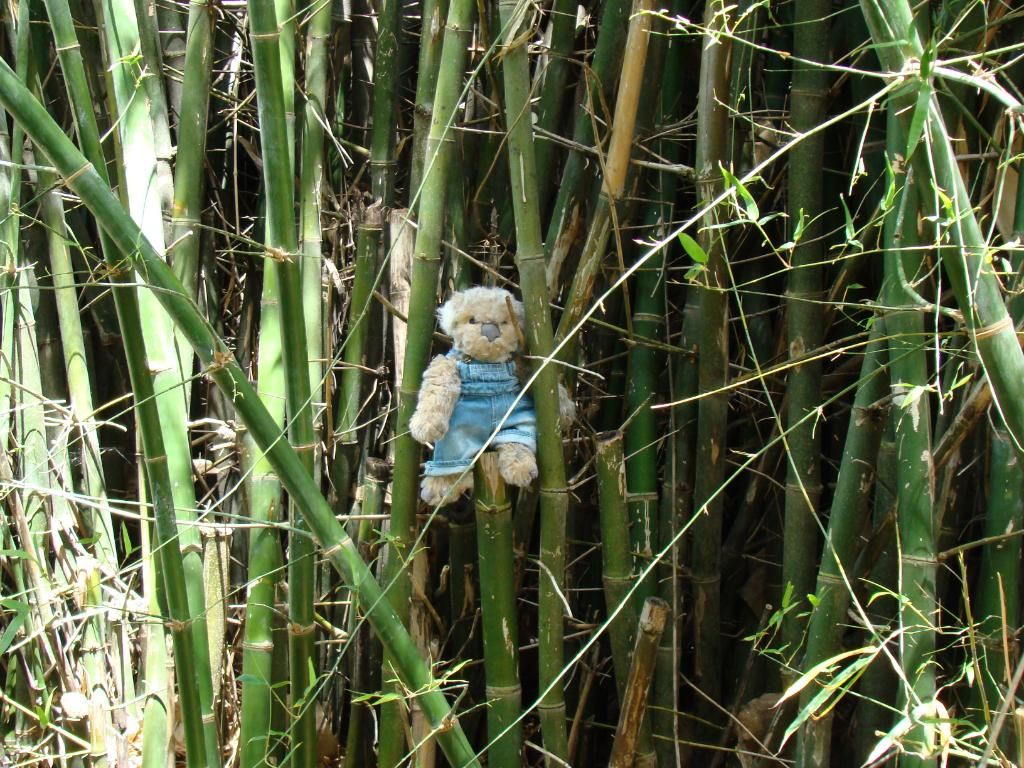 I thought I saw Tiger Woods playing golf, but no, it was just some guy that looked like Tiger Woods. I wondered why he looked at my funny when I asked him for his autograph. The whole time I was thinking—boy, Tiger really needs some work on his game. I was going to ask him if his Nike clothing line is so expensive because of all the alimony he owes. I guess it's good it wasn't him afterall.
We moved on to see some more sights.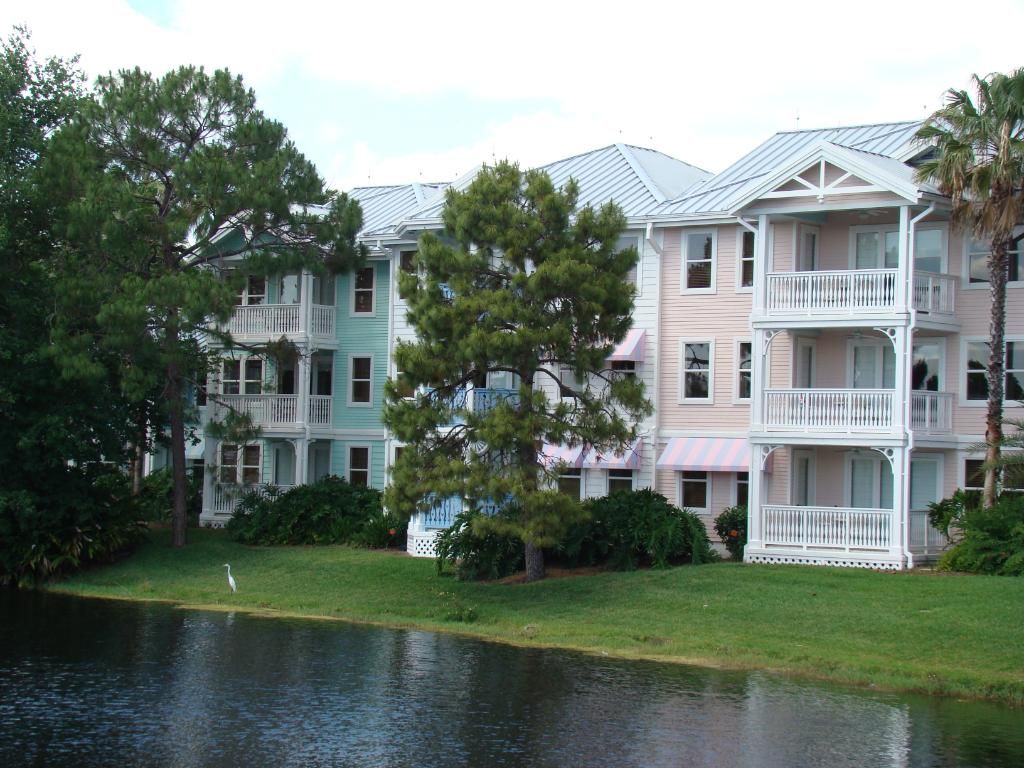 I wanted to go for a ride, but my feet wouldn't reach the pedals.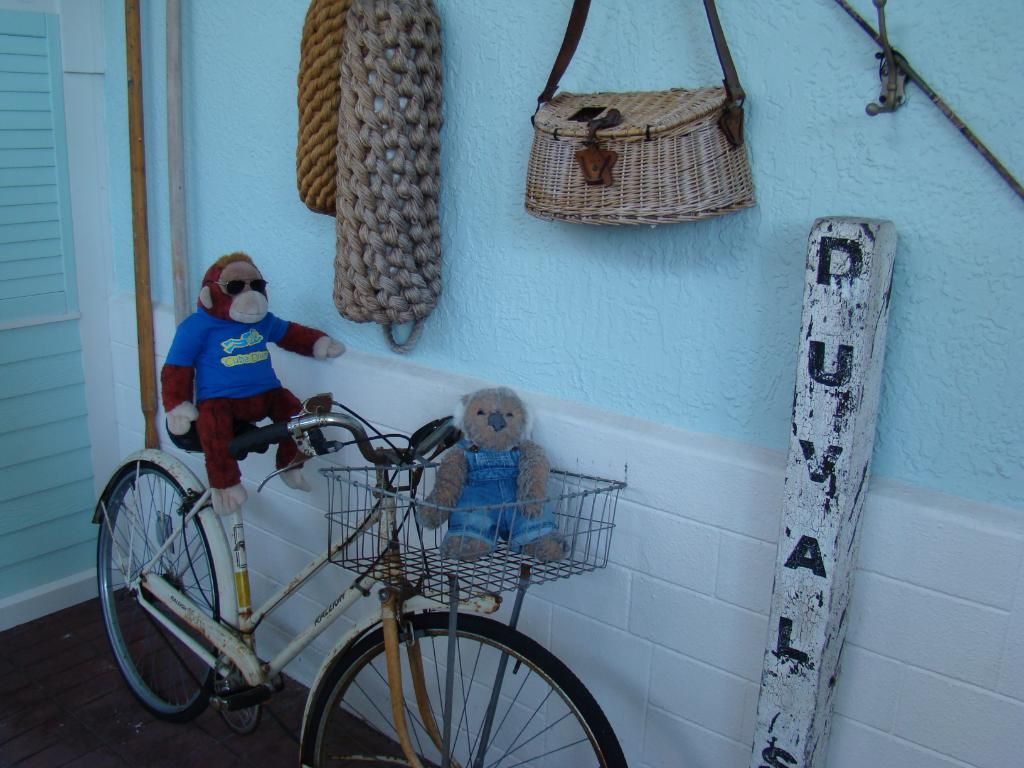 About 9 years ago on Mom and Dad's first trip to Disney World together, I posed for a picture in a palm tree. This is my reenactment with Koala.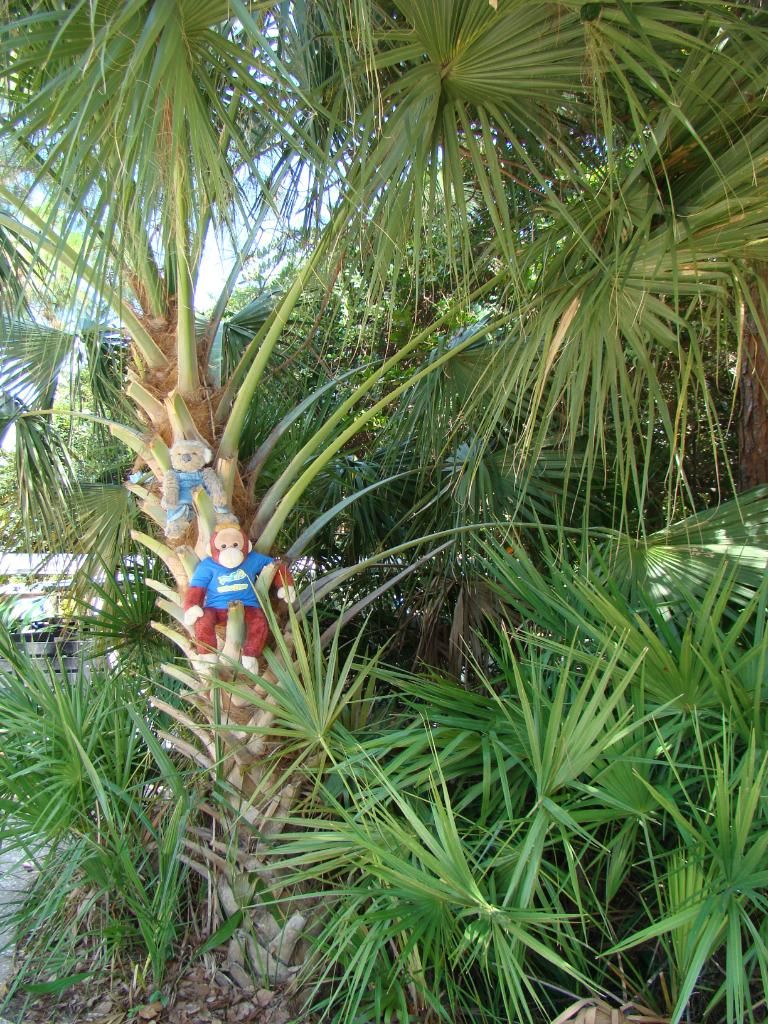 Please note this photo was taken right before Koala fell and got caught by the straps on his overalls. It's a good thing they were there to catch him or he would have taken both of us out. Thanks Osh Kosh B'Gosh.
We're going to grab some dinner on the Boardwalk and then head into Epcot for the evening. I will be doing live updates from my Facebook page so you can keep track of my trip around the world.
http://www.facebook.com/SSRmonkey