DAY 7 : MADEIRA
We woke up at about 7am and were soon up in Topsiders for breakfast with the beautiful backdrop of Funchal in Madeira: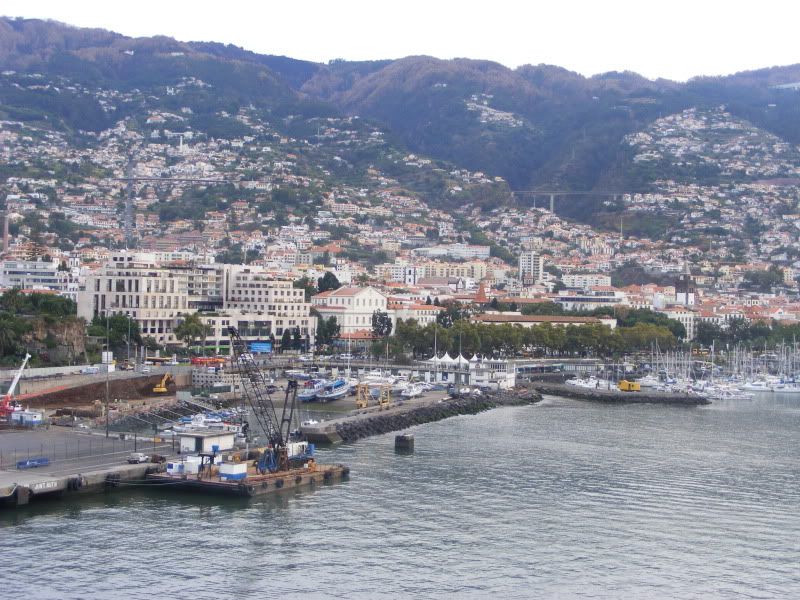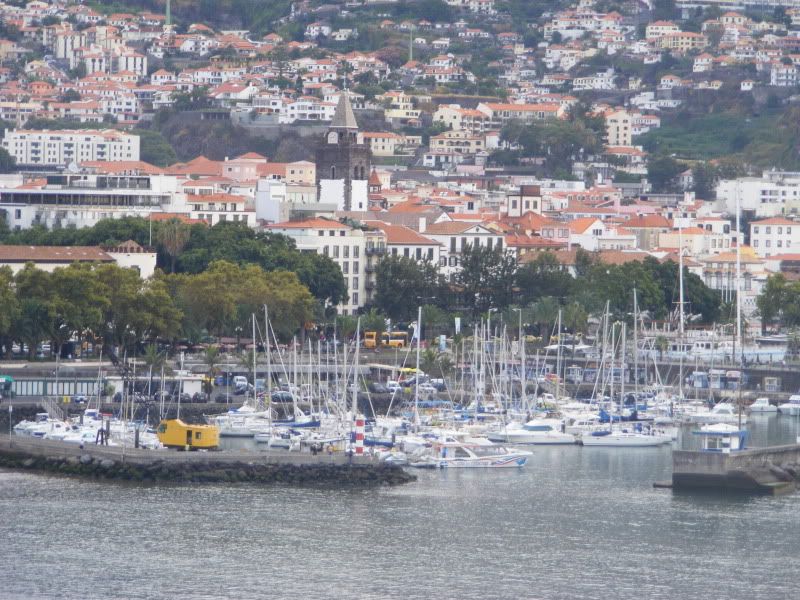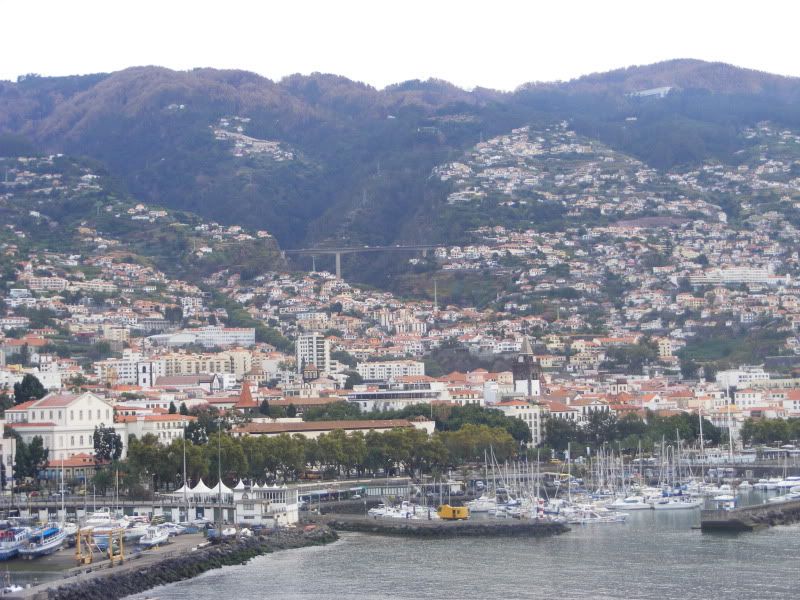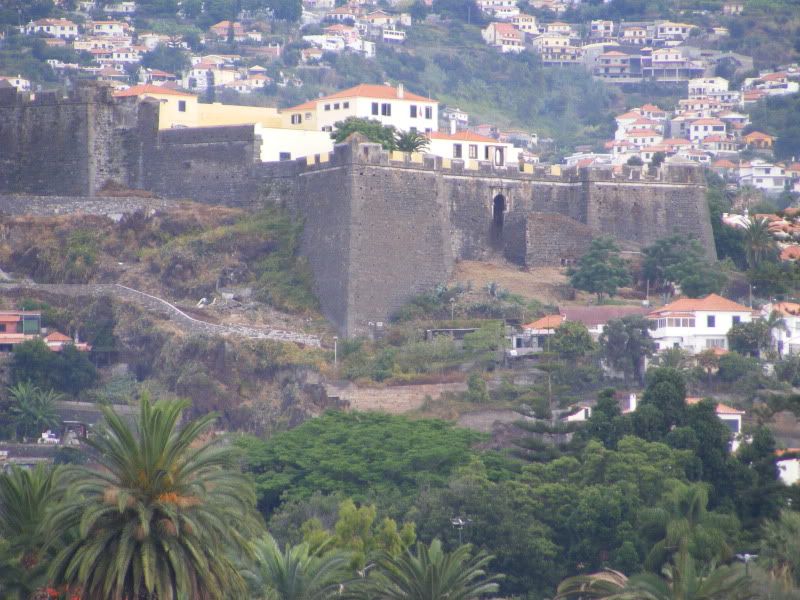 We had no specific plans for today, other than to walk up to the Cable Car, take a ride up to Monte and then walk down into town and just wander around. Once breakfast was finished we headed to our room and picked up what we needed for the day, before disembarking. On the top deck the crew were busy painting over the sides … no rest and relaxation for them:
Nearby the ship you could walk up some steps which took you to the top of a cliff …. no railings or anything just the ocean and rocks below … not exactly the most health and safety conscious place I have visited: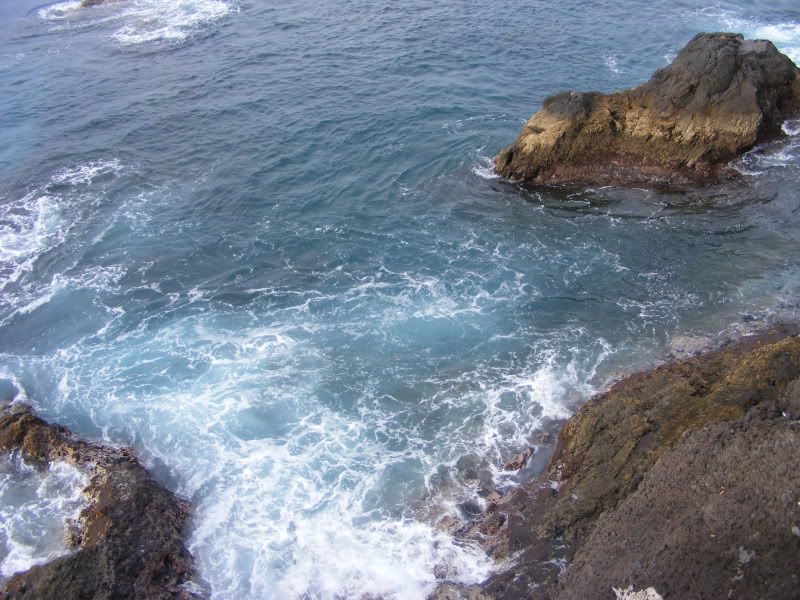 The walk to the cable car was along the promenade, with a few stops to take photographs of the Disney Magic, the beautiful flowers and the wonderful views. It was a very pleasant walk along the sea-front, apart from the hassle from endless taxi drivers touting for business, and I took lots of photos: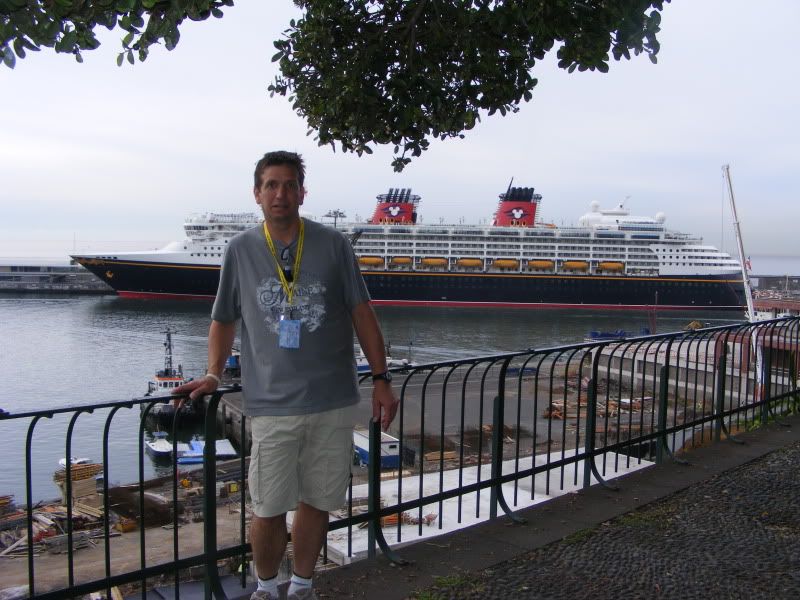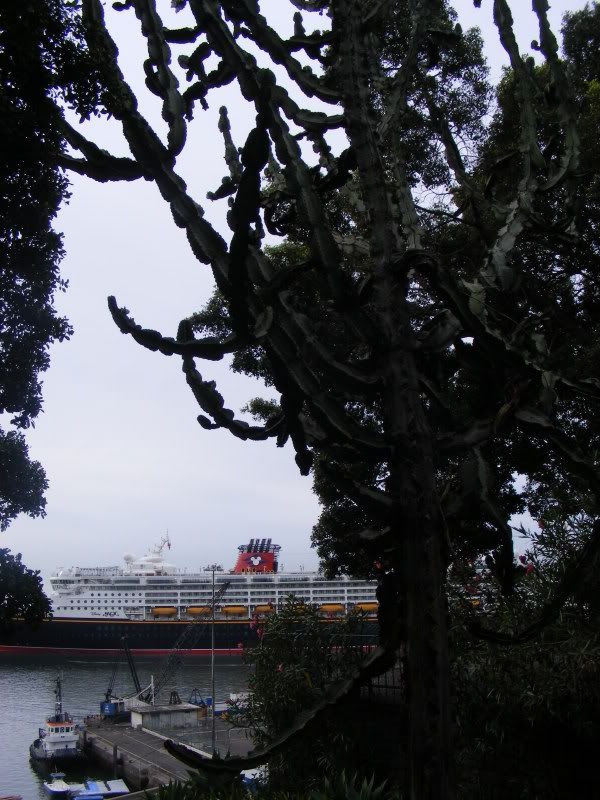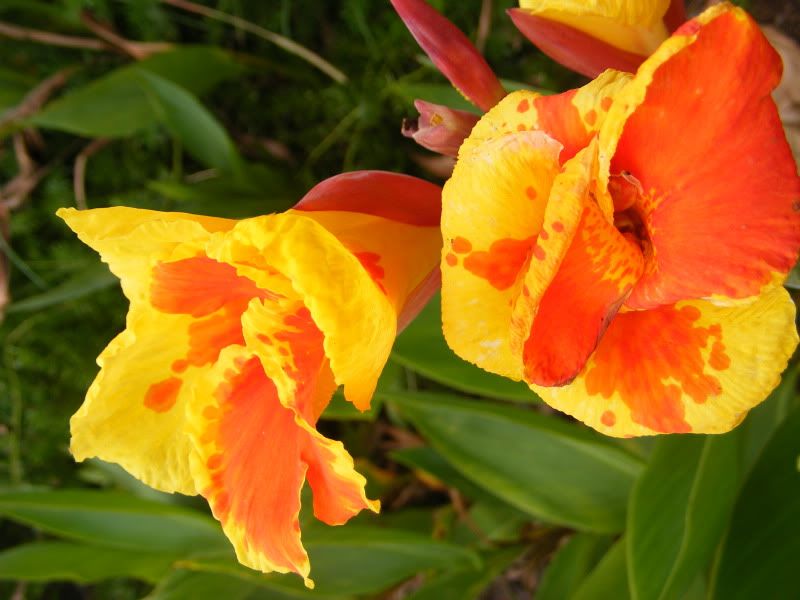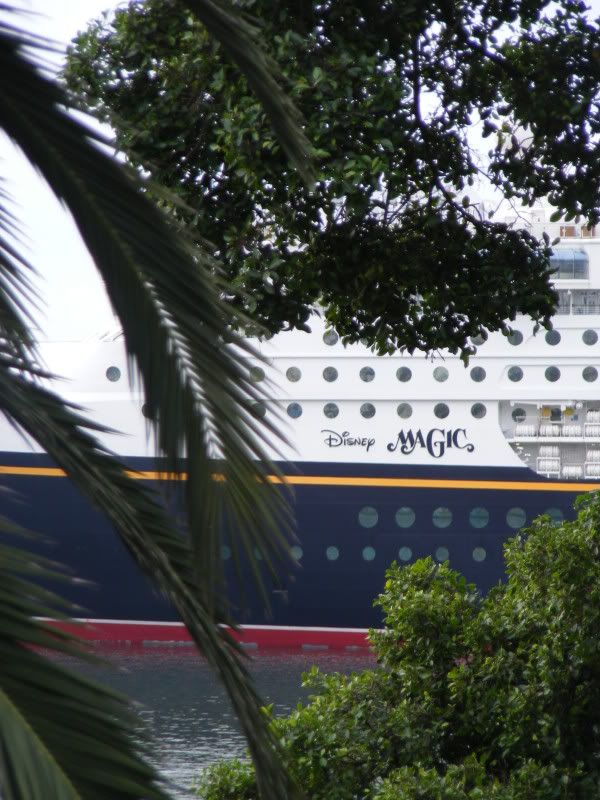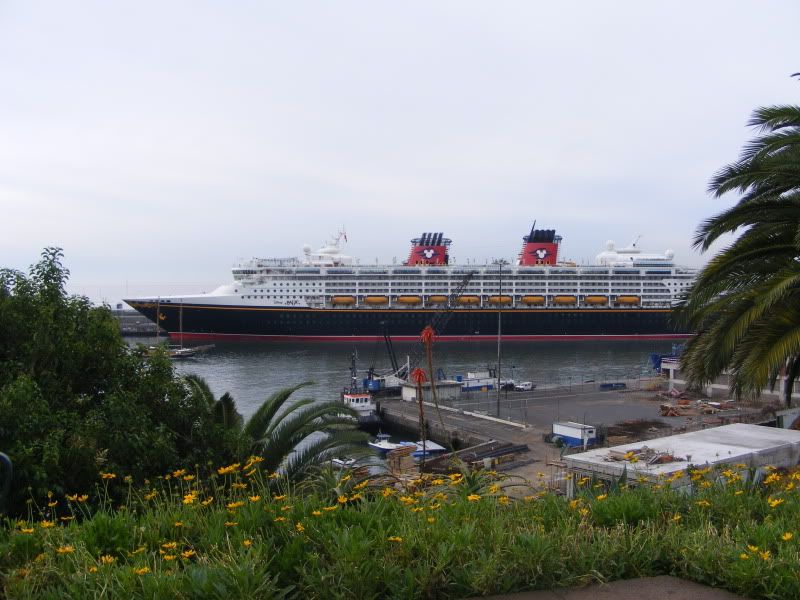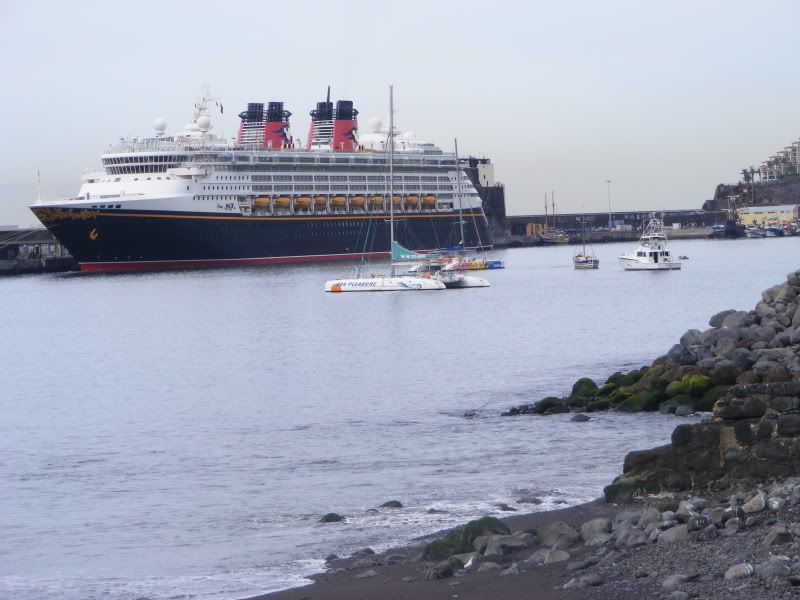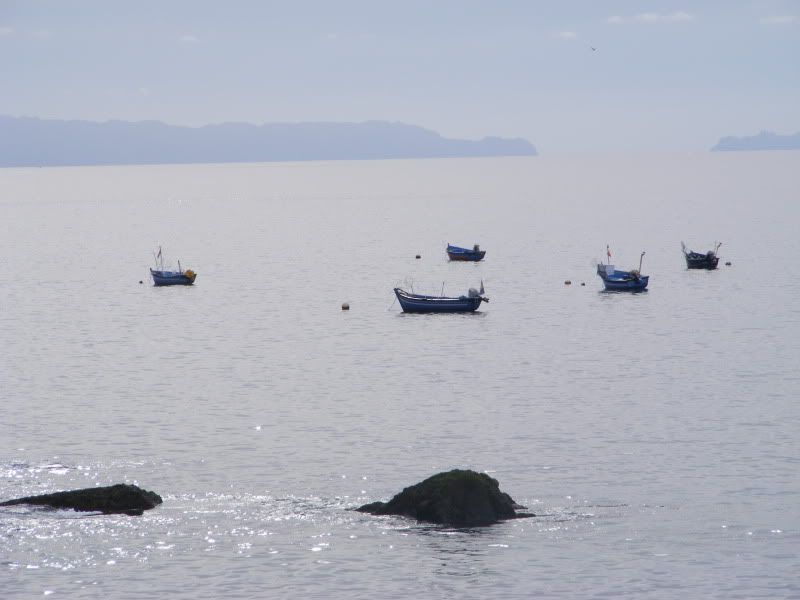 Once we arrived at the cable car station we bought tickets and were straight on to the cable car.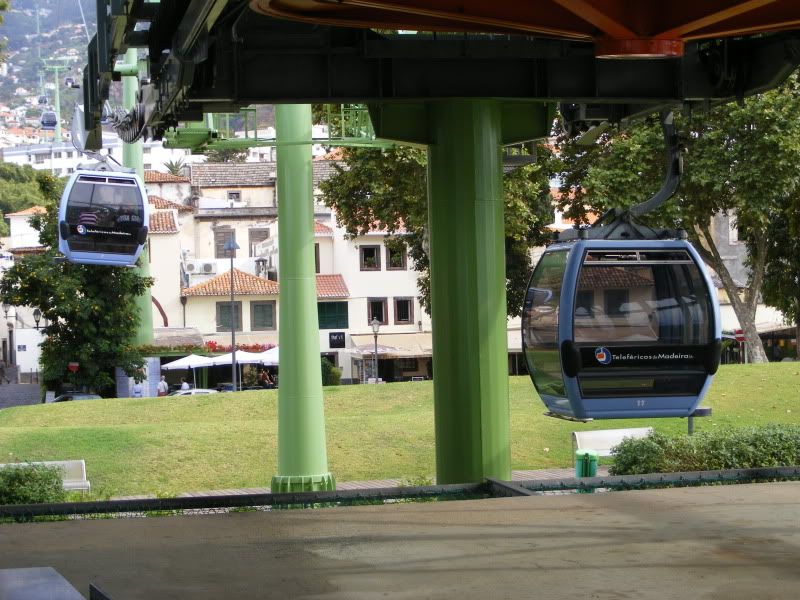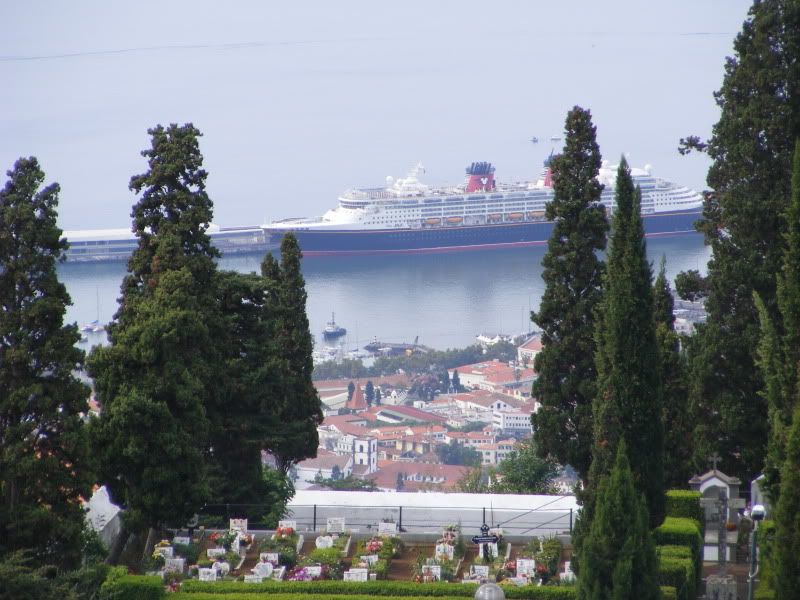 The trip up the mountain was rather nerve-wracking to say the least, as we were suspended high over houses and steep ravines etc and I managed to take my mind of the enormous drop by filming with my camcorder, as the views were incredible. As we were getting settled into the cable car someone leaned in and took our photo, needless to say as soon as we got out of the car at the terminal, the staff were there trying to flog us the photo and they were not too happy when we said we didn't want it. One thing I noticed about the locals on madeira is that they didn't miss a trick to try and part you from your money.
Once in Monte we had a wander round, had a look at the beautiful church which was situated on the top of the hill. We stood a while and watched the banter of all the local guys who were operating the toboggan rides.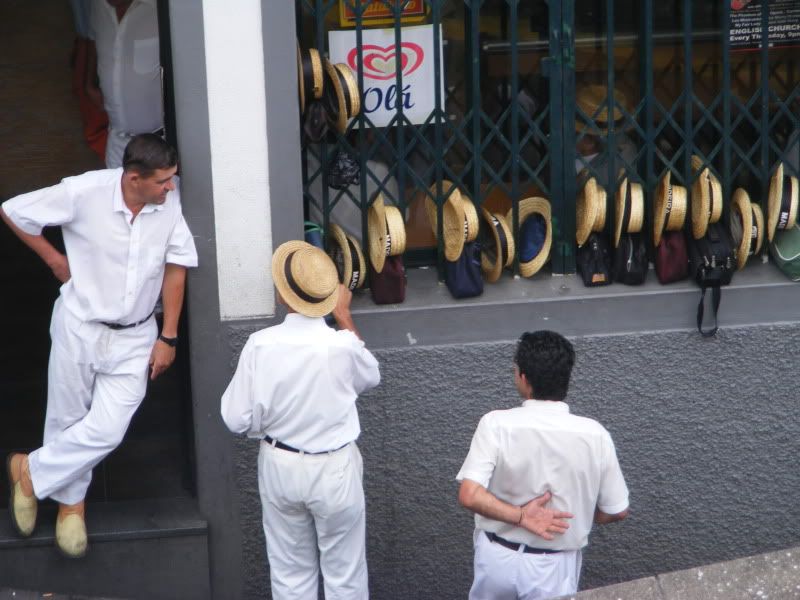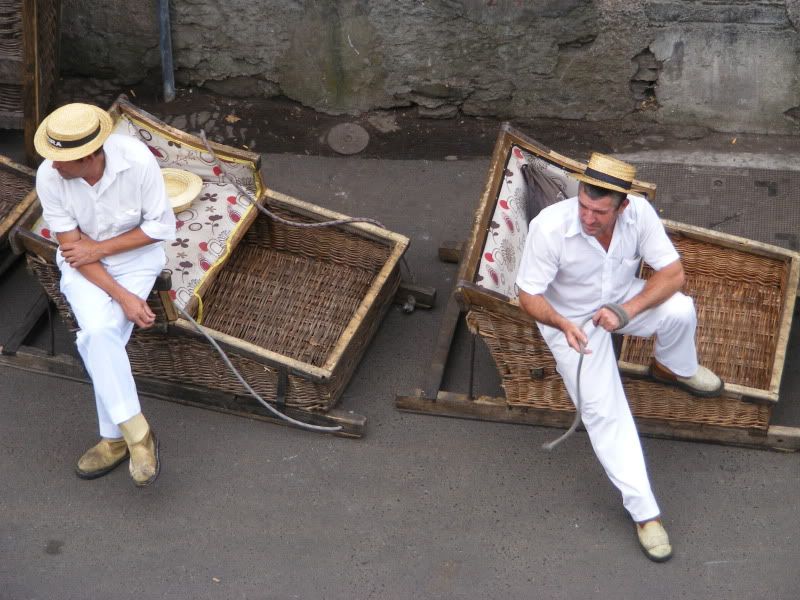 to be continued ......