Welcome Everyone!

Welcome to my latest trip report! And man does it feel good to have a trip to write about! This trip has been in the making. Like most folks, we waited awhile before heading to the airports. Our last trip was February 2020, right before the world shut down. So, it was a full 2 years since we had been to Disney. For us, that felt like an eternity.

What to expect from this trip report:
Honest opinions on Genie + and LL

Navigating food options for an 11 year old who still eats more like a kid than an adult.

Going to Disney with a full blown teen!

Split Stay with 2 resorts to review and how we liked them both

How we celebrated a Andy turning 50

Review of a Dessert Party

And everything else!

So, who are we?

Myself (Ariella)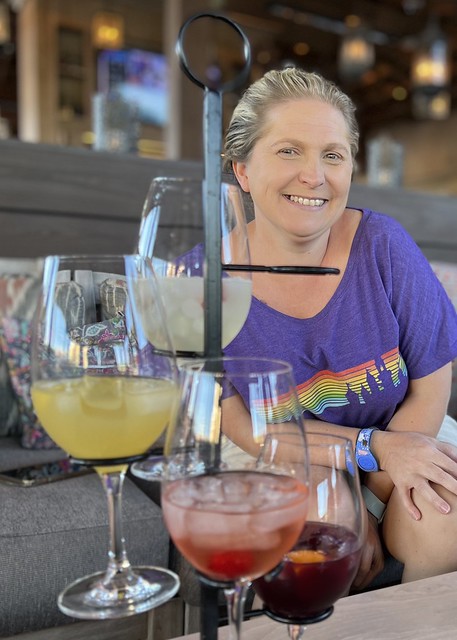 IMG_1506
I am the writer of these trip reports and the planner of the trips. Although, I will say after this trip, I will def be getting more input from everyone! Planning these trip is basically my hobby and it was nice to finally have a real trip happening!
Favorite Disney Food: Bread Service from Sanaa
Favorite Ride: Splash Mountain

Andy

IMG_0488
This is Andy. Andy turned 50 on this trip and I did try and plan some fun items for this trip. Andy enjoys going to Disney but really lets me plan 80% of the stuff.
Favorite Disney Food: Iced Tea Moonshine from Homeomin' (that's a food, right?)
Favorite Ride: Rise of Resistance and Haunted Mansion

Morgan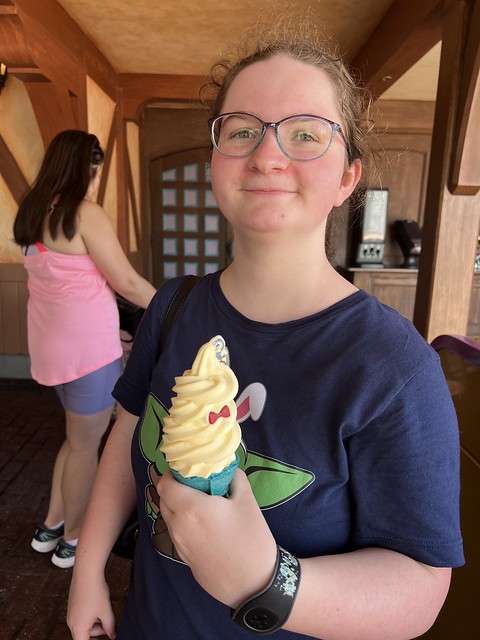 IMG_0584
This is Morgan. Morgan was 13 on this trip and recently turned 14! I frequently try and make her still 12. But I am just in denial that she is a full blown teen now! Morgan loves Disney as well, but I think he love to doing nothing was a bit of a struggle this trip. She loves all things Marvel, Anime, and Star Wars.
Favorite Disney Food: Gaston's Cinnamon Rolls and Gideon Peanut Butter Crunch Cookie
Favorite Ride: Space Mountain and maybe Toy Story Mania

Gwen

IMG_0512
This is Gwen. She is currently 11, soon to be 12! She has grown up sooooo much since covid hit. And it was easy to see when comparing photos from our last trip to Disney to now.
Gwen love Disney as much at me. And we spent a lot of Covid watching AllEar.net on YouTube together. One of Gwen's goals this trip was to see at least one of the disney youtubers.
Favorite Disney Food: Num Num Cookies
Favorite Ride: Mickey & Minnie's Runaway Railway

When:
We went over the girls Spring Break - For better or worse, Morgan and Gwen are old enough now, where missing school is just going to get harder and harder. So, going over Spring Break seemed to make the most sense. So, we flew down Saturday morning April 15th and flew back Wednesday, April 27th. A full 12 days! (I added a few extra days since it had been so long since our last visit with the mouse)

Where:
We started our trip at Coronado Springs, this was Andy's pick. He really loves it there. And then we moved over to the Yacht Club for the last half. This is a family favorite of all of us!

Why:
We were all finally fully vaccinated and ready to travel again!
I hope you all follow along on our adventure back to Disney!!!