<font color=blue>I wonder if the trees get cold in
ALWAYS HERE TO HELP
Hi, Welcome =) I Was bored and decided to make my own VMK players guide. hope it helps with all you new VMK players out there, or older VMK players seeking some help =)
Signing Up::
Signing Up Is Rather Easy, But I Took The Liberty Of Using Pictures To Help Out =)
First, Go to "New Players, Register Here!"
Then Fill Out Your Birthdate, This Is Completely Safe, And you will need your birthdate later on if you want to subit things to the newsletter, vote for the best guest game or quest room, push's trash trivia and etc.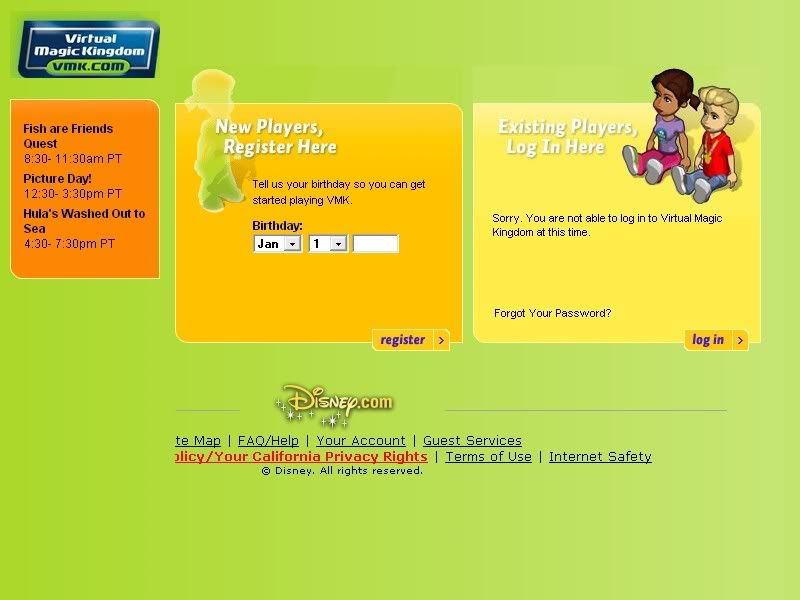 After that, you will be taken to a page like this: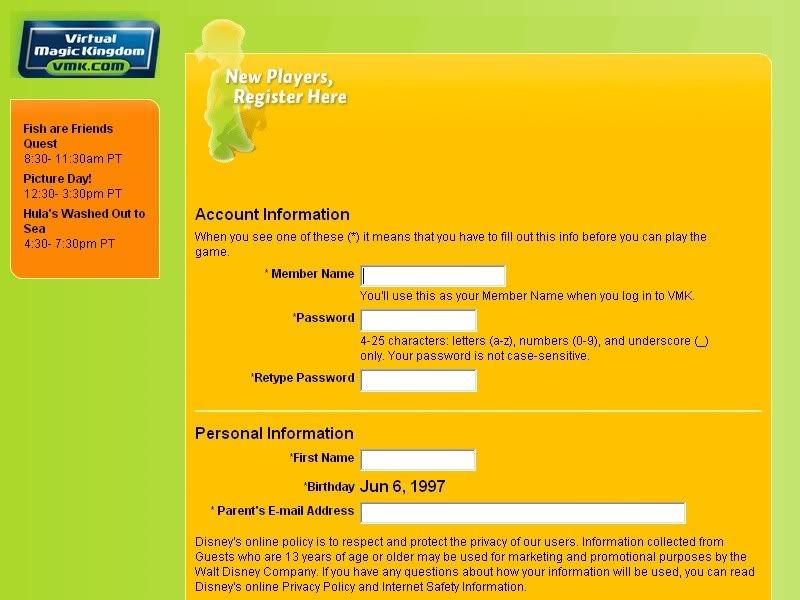 Depending on the age you put yourself for in the prevous stage, you will either need to make a member name or put in your email.
Your email or member name is NOT your VMK name.
When your done, you will be taken to a page that shows you VMK information like when to use the ignore button or VMK "911" aka The Report button.
(No Current Image Available, Soon There Will Be Once VMK Opens
)
Okay Then You Will Creat Your Character. This Is Fairly Easy. You Shall Choose And Outfit, Pants Shorts Skirts(if your a girl!) Hats Shirts Tank Tops Sweaters And Shoes, Along with aname VMK has chosen for you or your own custom name. If you choose to use a custom name (a name you make) You will be reffered as Guest123456 (ex.) Untill your name is approved to be appropriate by VMK staff.
(No Picture Yet)
Once Your All Done, you will be taken to the VMK Escplande
(bad spelling sorry)
There you can use the following buttons to do things or go places:

: This Brings You to the Map,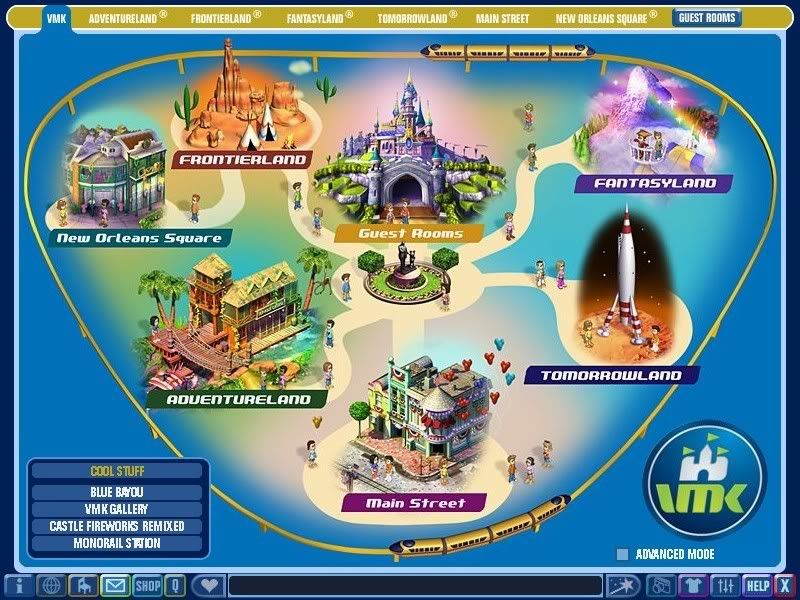 : This is the room "i" It gives you information about the room you are in when you click on it.

: This is where you can veiw your clothes, furniture, posters, credits, and choose which magic/non-magic pins you will wear in you little profile.

: This is where you friends list is located and where you can send messages.


: This is where you can shop for clothes, furnish, posters, pins and more, but most of the time these items are NOT RARE.


: Click this is you wish to play a quest. Current VMK Quests Always Out: Disney Quest And High School Musical Quest.


: This is where you can click a button to dance, wave, or emote.


: this is what you click to use your magic without saying the magic word.


: This is where you can take a picture, after you've purchased a camera and film from the VMK centreal, Just click the Dead Men Take No Pictures Poster. You can also use your camera to take pictures of hidden mickeys.

: Use this icon to change clothes/outfits and change your signature


: Use this to edit your options and turn trades on of off.


: Use this to get a little more information and help with VMK. Also use it to report BAD BEHAVOIR in VMK (which there is alot of these days).


: When you click this, you will log out.
Now That You Have The Basics Down, I'll Show You VMK Pal, I Use it and many other VMKers Use It to automaticly log into VMK with a click of a button, store your VMK codes, press ALT+anumber to say something fast, store links take full VMK screen pictures and more. its Really Helpful and to download it, Visit this webpage:
http://www.vmkpal.com/
.
Dont Worry, your password and username information is completely safe, because instead of be stored over te internet, it is stored on your computer.
Once You've Got The Basics, You Can Go On And Creat Things Like This: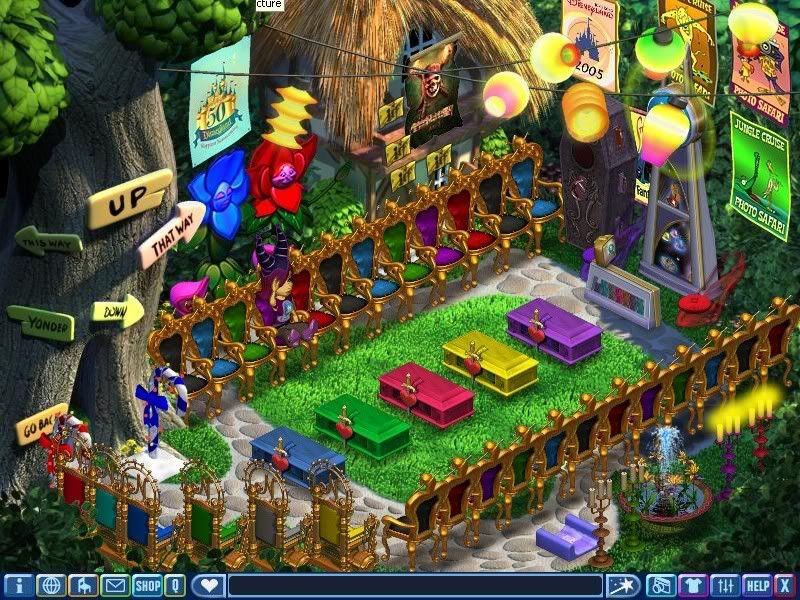 AND MORE =)
My Next Post In This Thread Will Contain VMK Items.