DIS Veteran
DIS Lifetime Sponsor
December 24th, Part 3
After enjoying the storm on deck 4, we headed to the Walt Disney Theater to watch John Charles.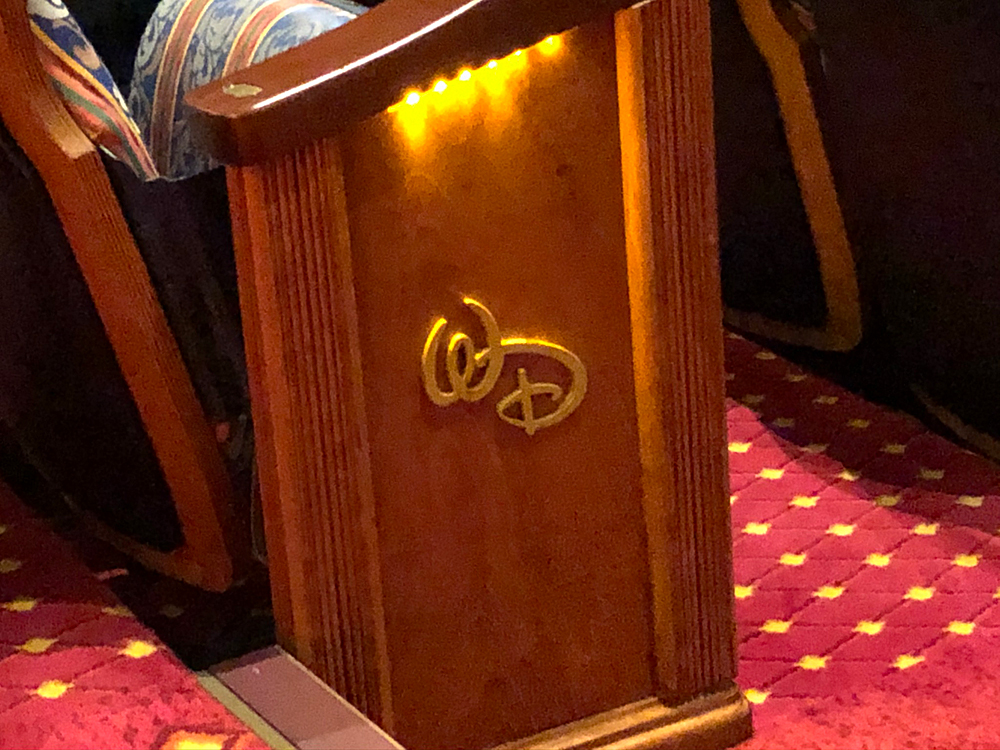 John Charles is a DCL staple and the longest running performer they have. He said he came out of retirement to do this cruise. Not sure if that meant just
this
sailing or he's doing more shows? We've seen him many times but he's good enough to see over and over.
Notice that there's nothing flashy about his show? No set dressings or crazy costumes. Just a man, a guitar and whole lot of talent.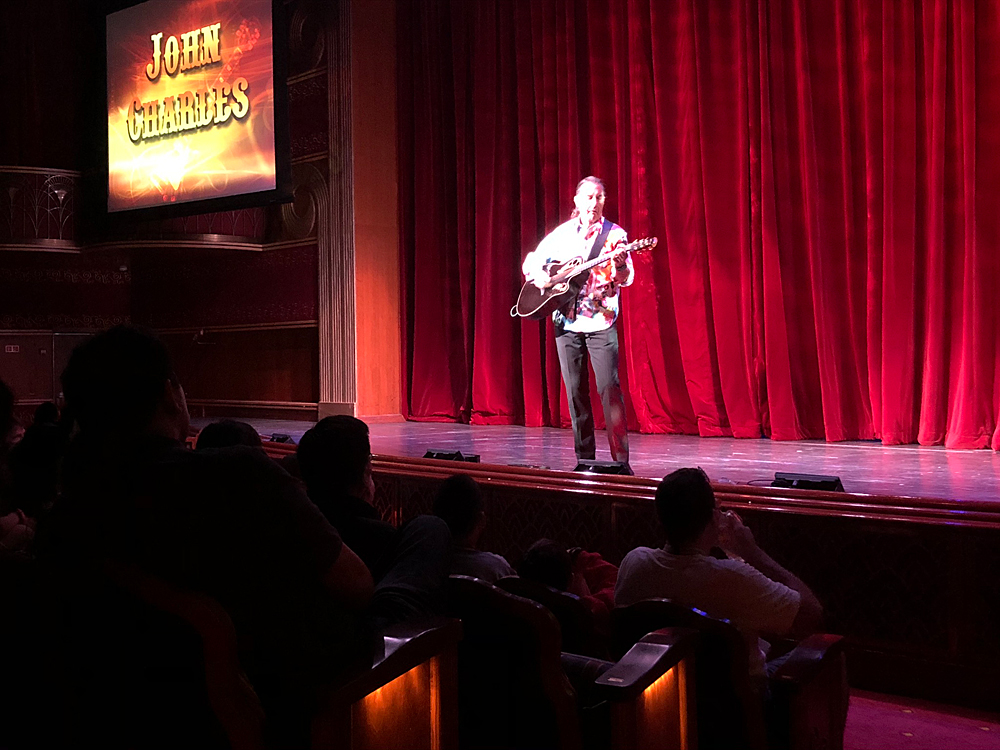 He has a lot of audience participation, which keeps things fresh.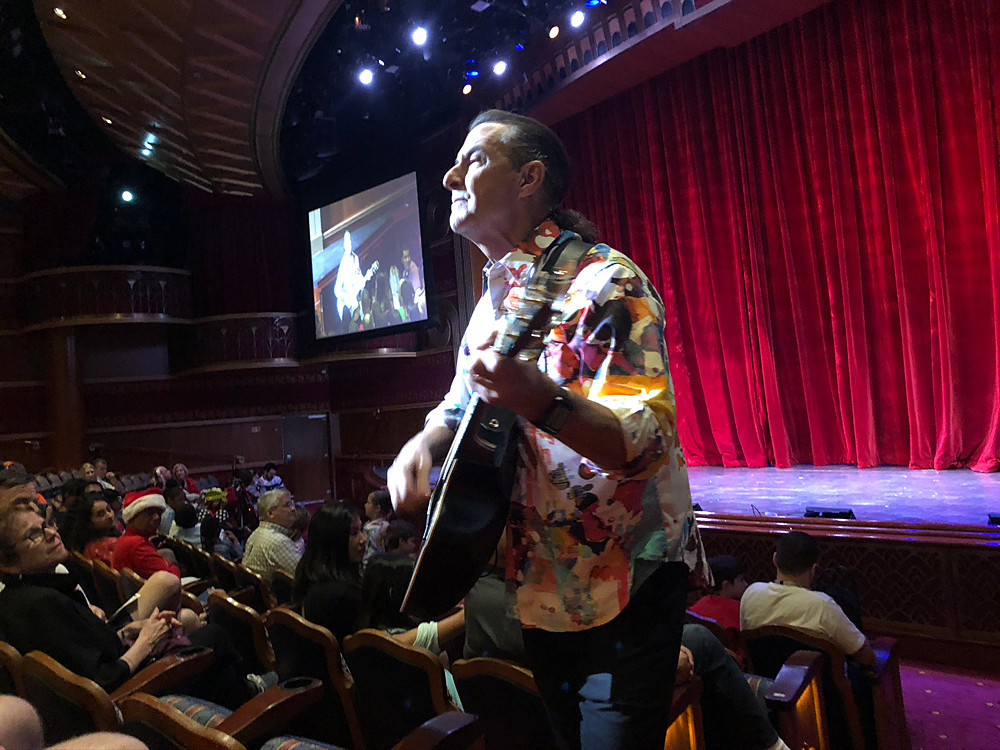 After the show, we went back to the room and found this...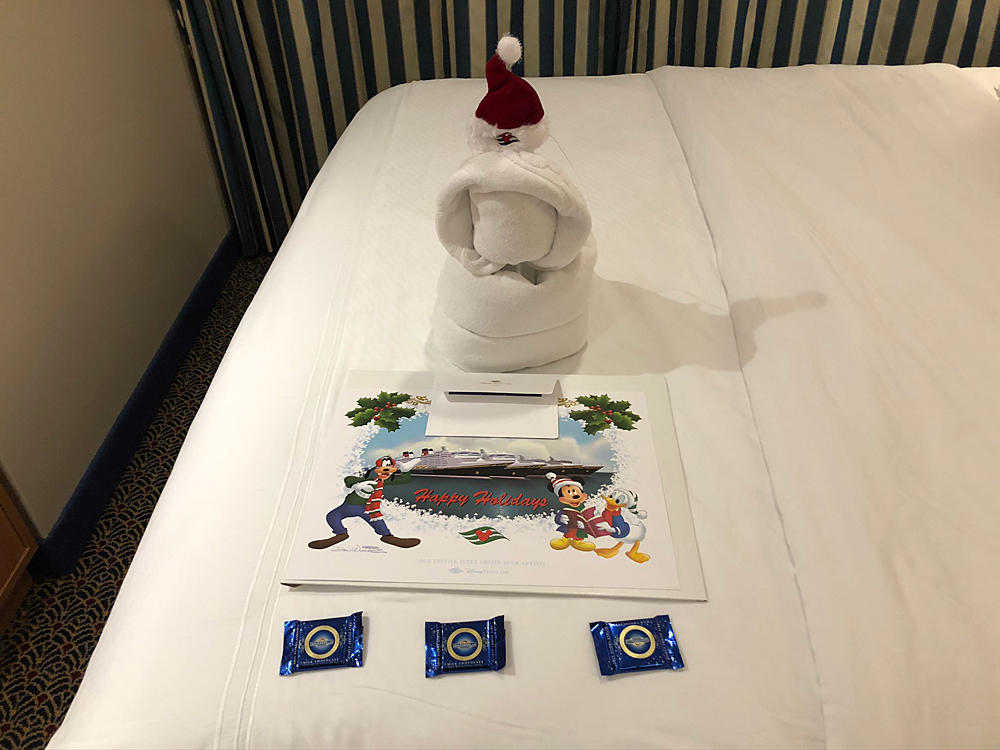 Time for Tiana's again! This time it would be just Rob and I as Kira had a show in Edge that she wanted to participate in and it started at 8:15pm and was the only time during the whole cruise that they were doing it.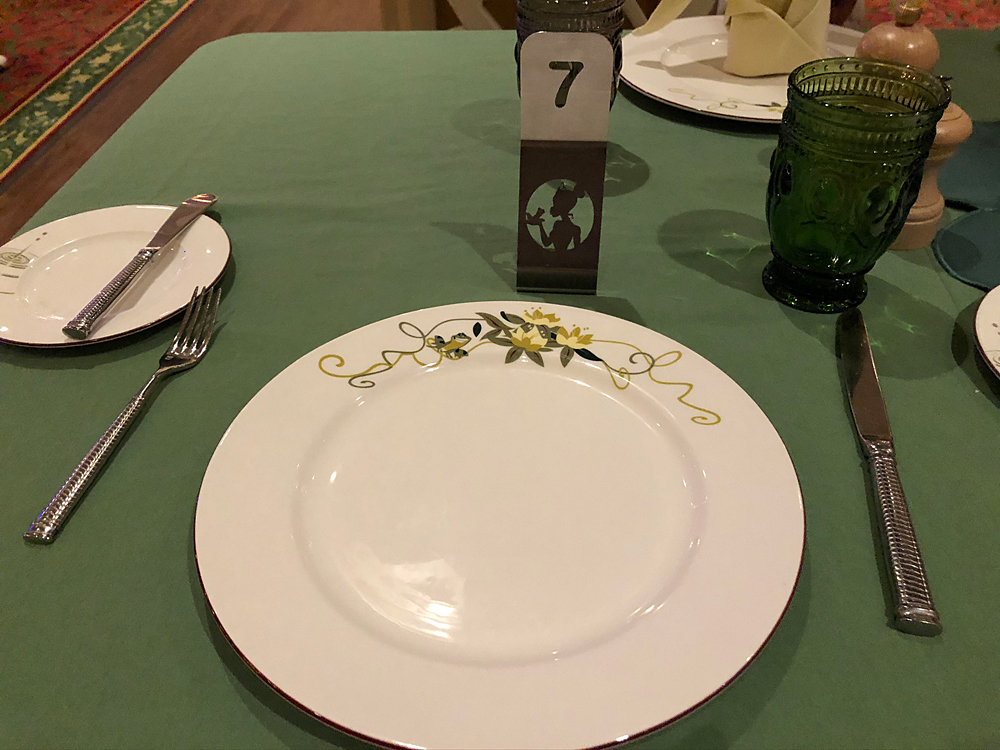 Tiana came around to our table that night and noticed my shirt. She told me to stay away from Shadow Man and I told her that I had ran into him in the FQL earlier in the cruise and that I now had friends on the other side.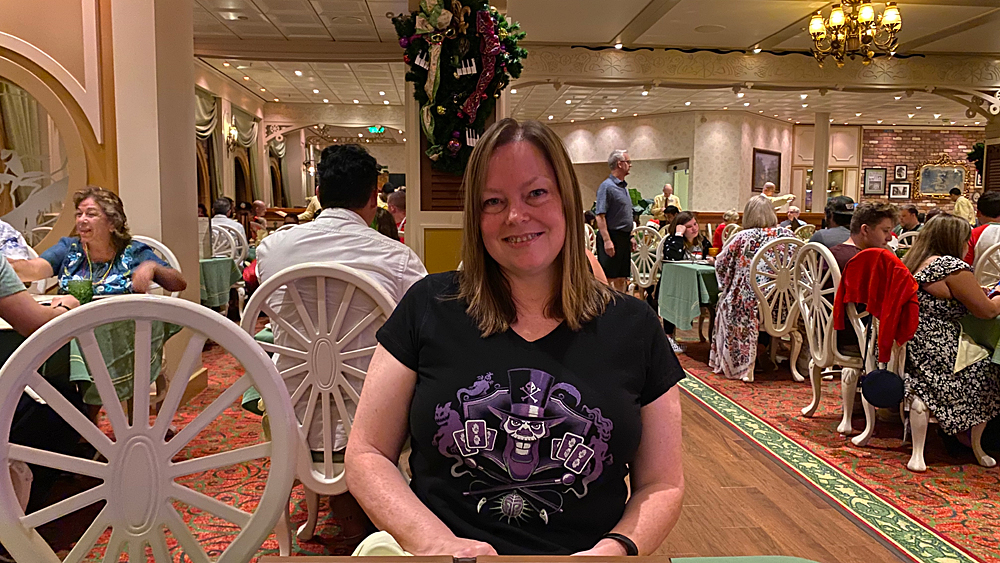 Tonight was the Mardi Gras menu, woo hooo!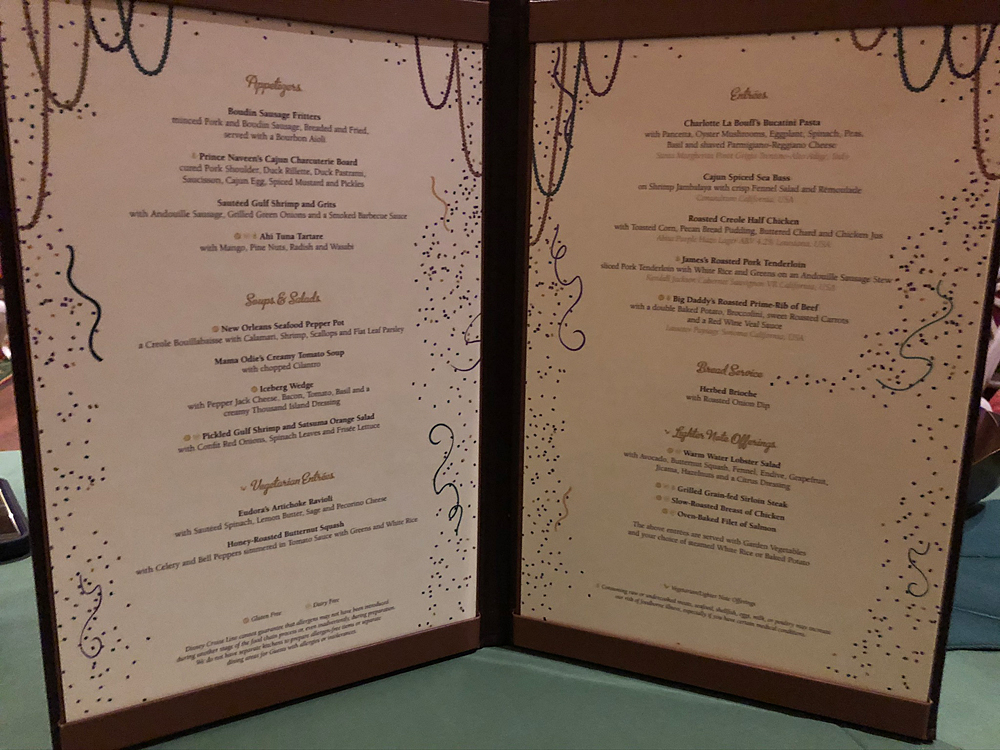 Since we had a terrible view, Rob went up and got a pic of the Crawfish Crooners, AKA The Brace Boys.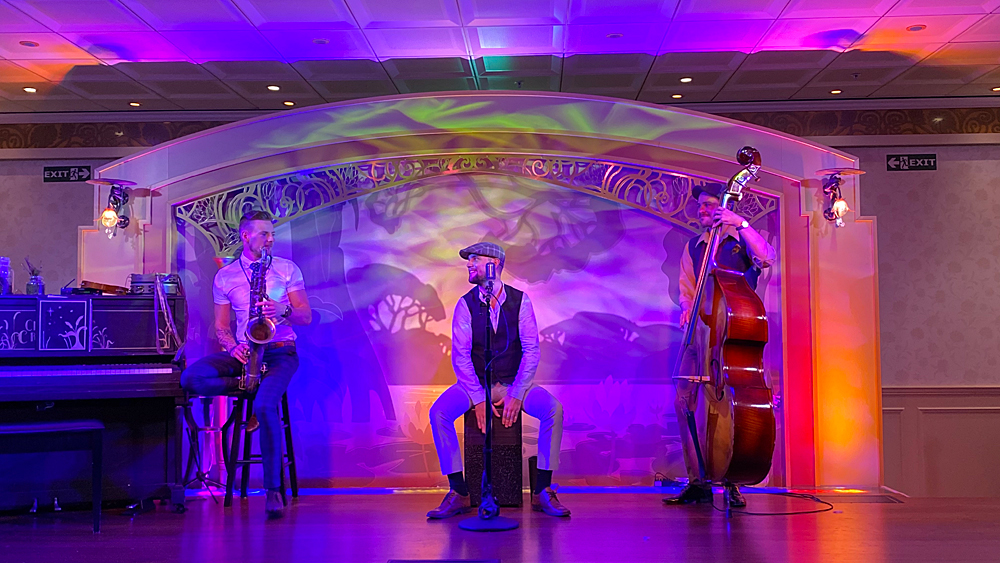 I looked over and noticed that our Palo server was serving the next section over from us. I told Rob that he was probably filling in for someone and sure enough, he was! He spotted us and came over to say hello and we chatted for a few minutes and he told us that there was a server down, meaning he wasn't feeling very well.
If you look closely, you might notice a family in this photo that are in other photos of mine. This was one of those families that we ran into
everywhere
!! Even in the hot tub one night, without their kiddo.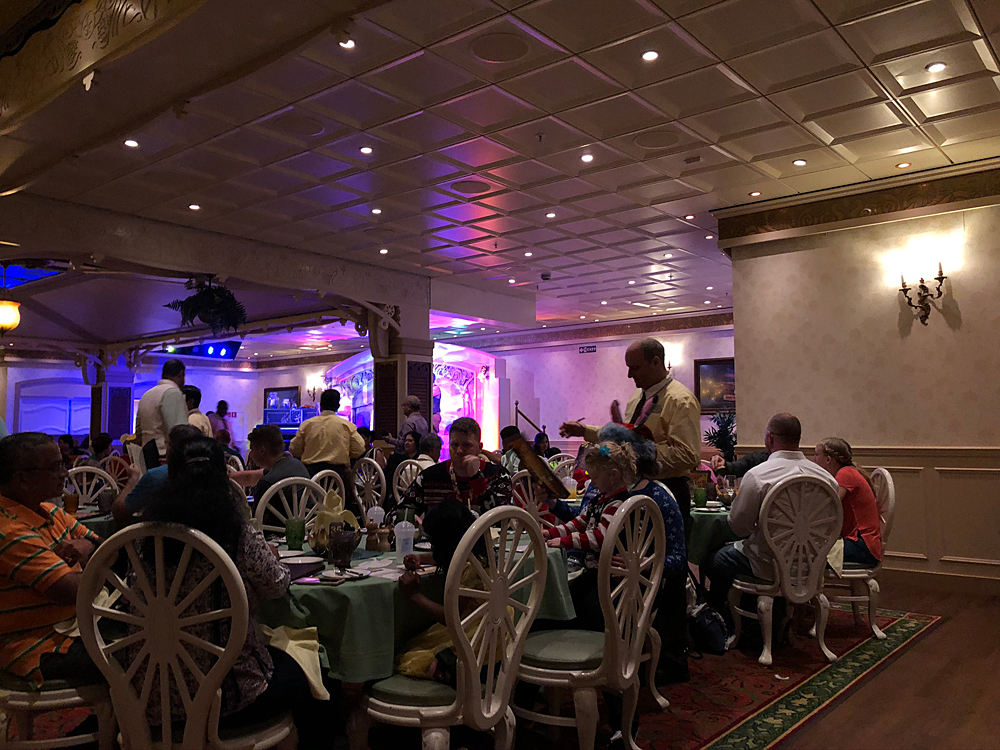 Rob's appy...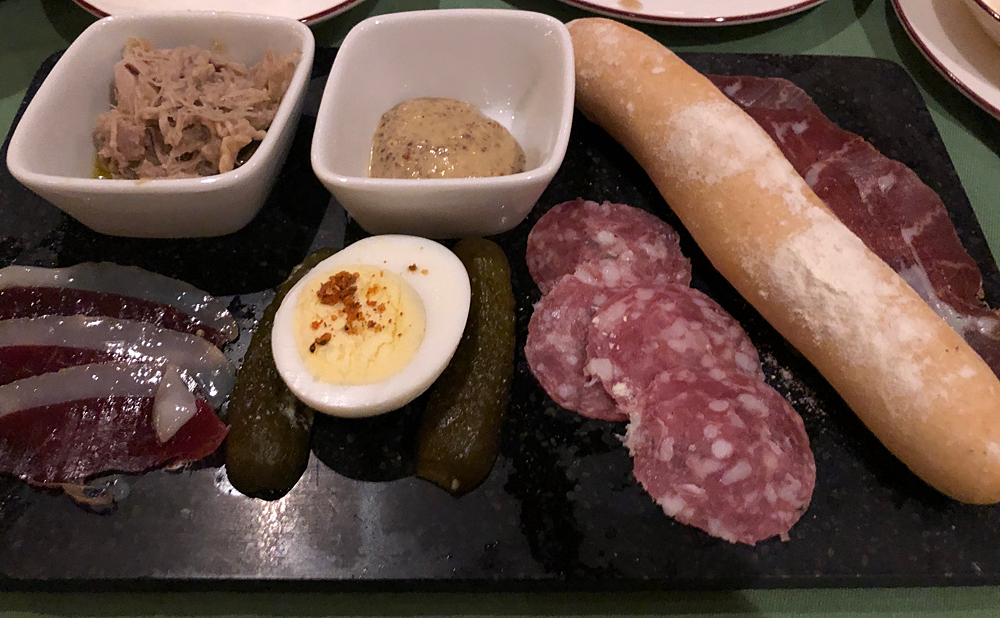 Mine...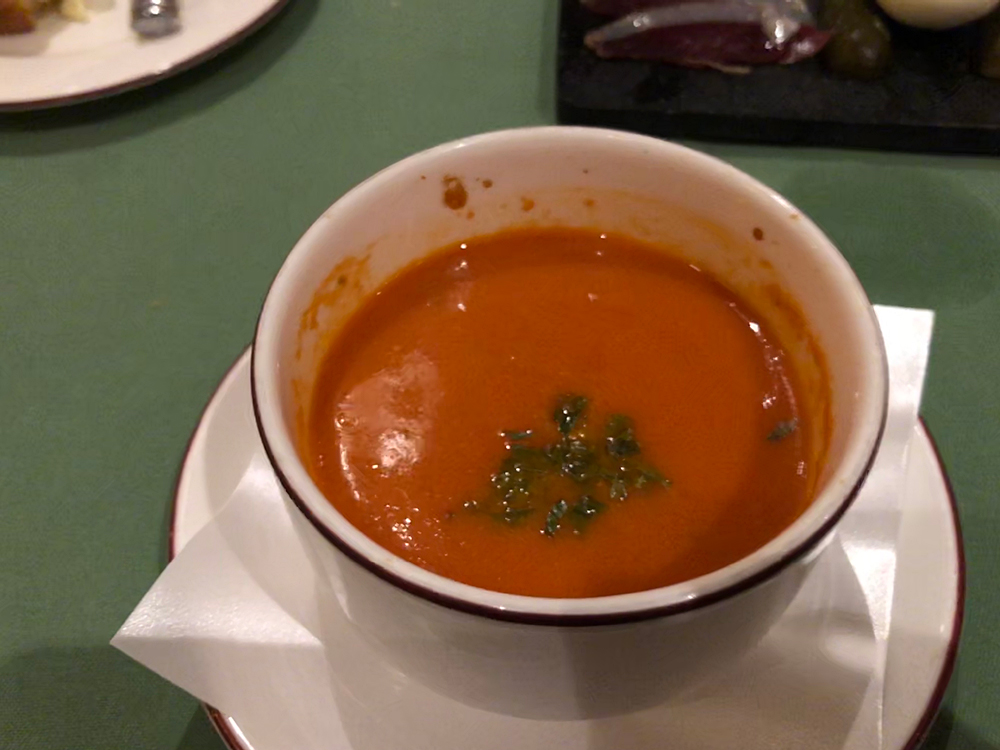 My entree...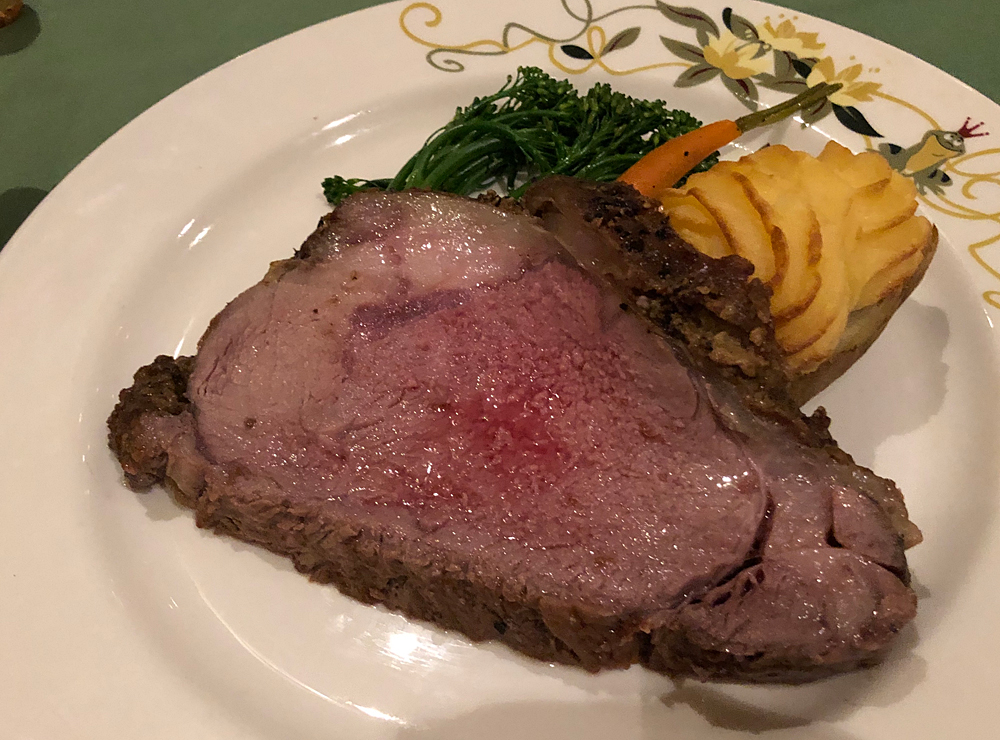 Rob's entree..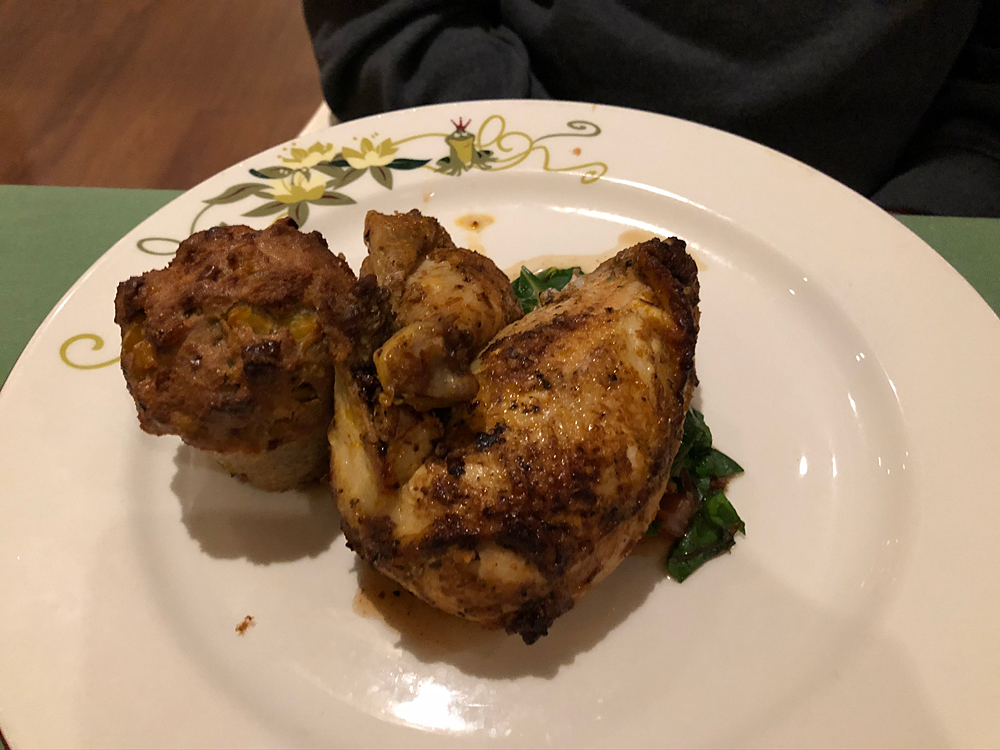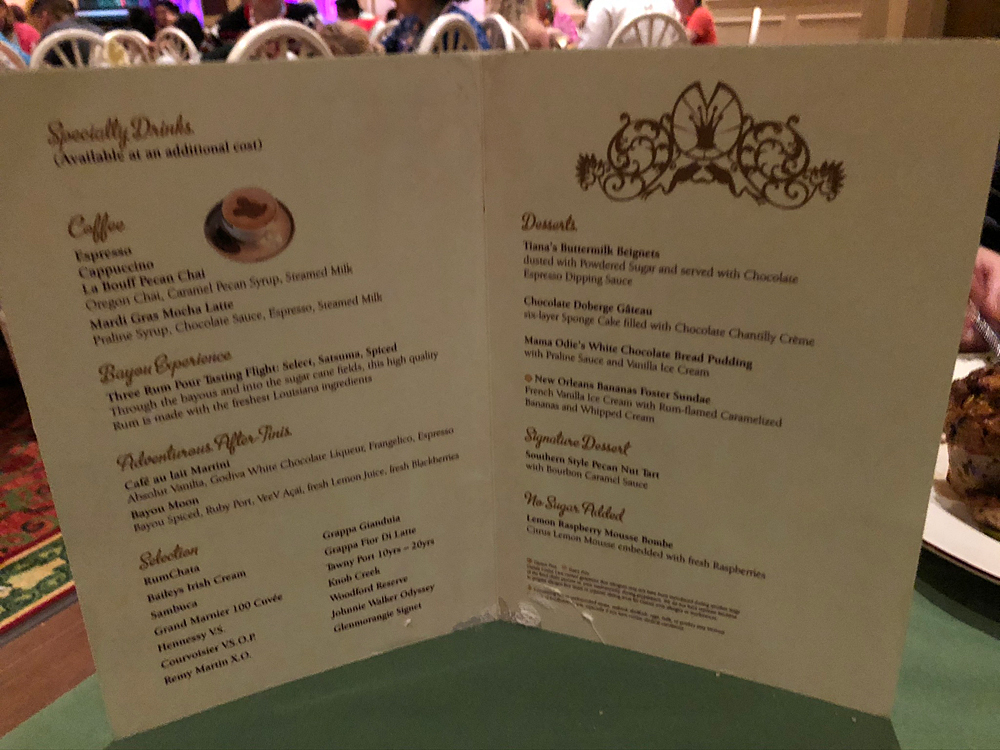 This is, by far, my favourite dessert of the entire cruise! I fell in love with it in 2016 and it never disappoints!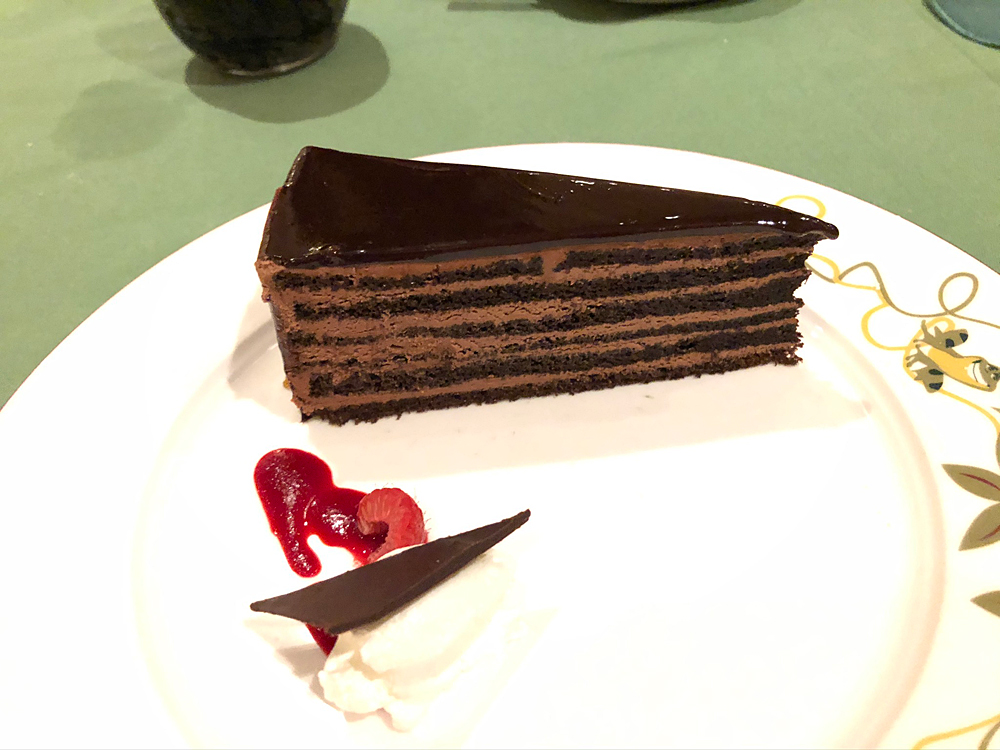 We also got beignets, of course! So delicious!! They are a close second favourite!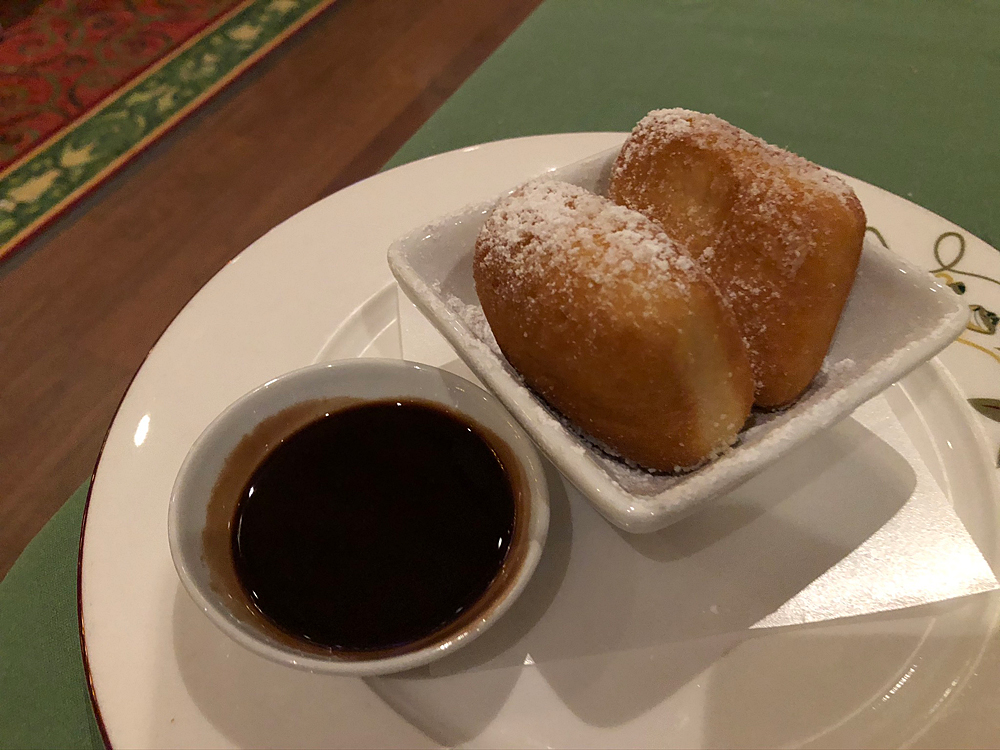 Back to the room to change for the pool and Alex had delivered the Navs to us tonight
Normally the Christmas Day Nav has holiday stuff all over it but this one was plain and normal like all the others!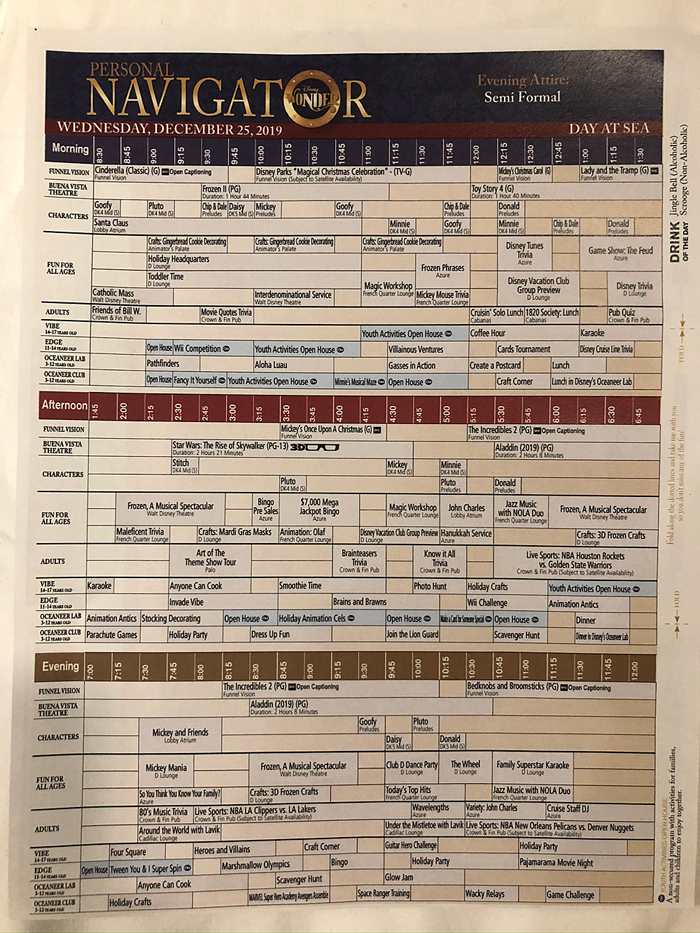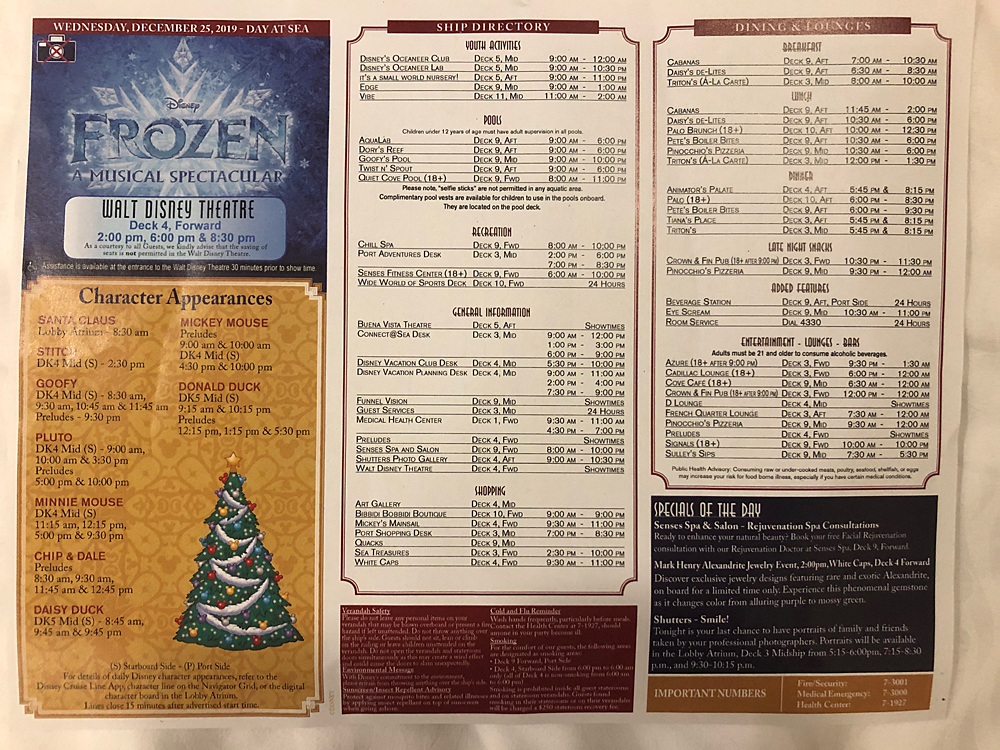 Pool time was glorious!!! It was sprinkling a little, just barely enough to get wet if you were standing in it but nice and soft on my face when I looked up!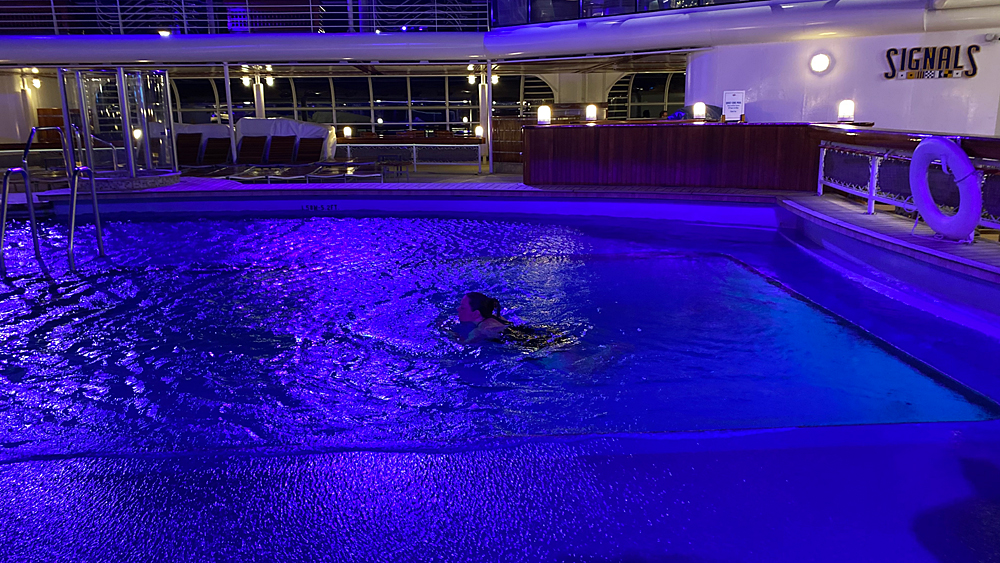 I had told Rob to go sit over by the Cafe to stay dry and warm and cozy in those nice chairs. He had better light here anyway to read his book. When they kicked me out, I joined him for a few minutes.
Notice my fanny pack there? It held my room key, lip balm and kleenex
Happy Cass...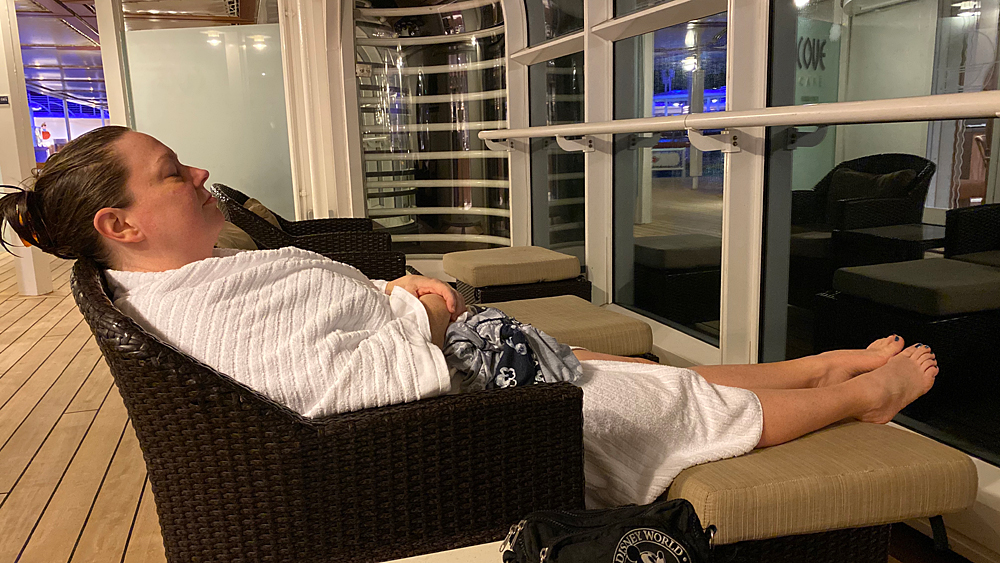 Rob wanted to pop into Edge to hug our kid on the way back to the room.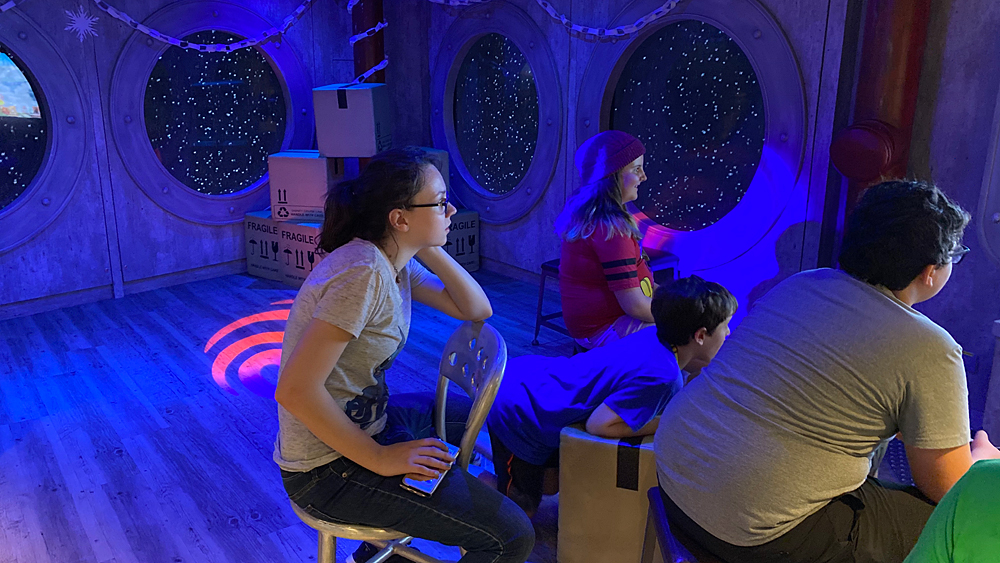 We sat out on the verandah for quite awhile that night. I found out it was a nice, natural way to dry my hair before bed.
We opened up our curtains and enjoyed the Christmas lights too.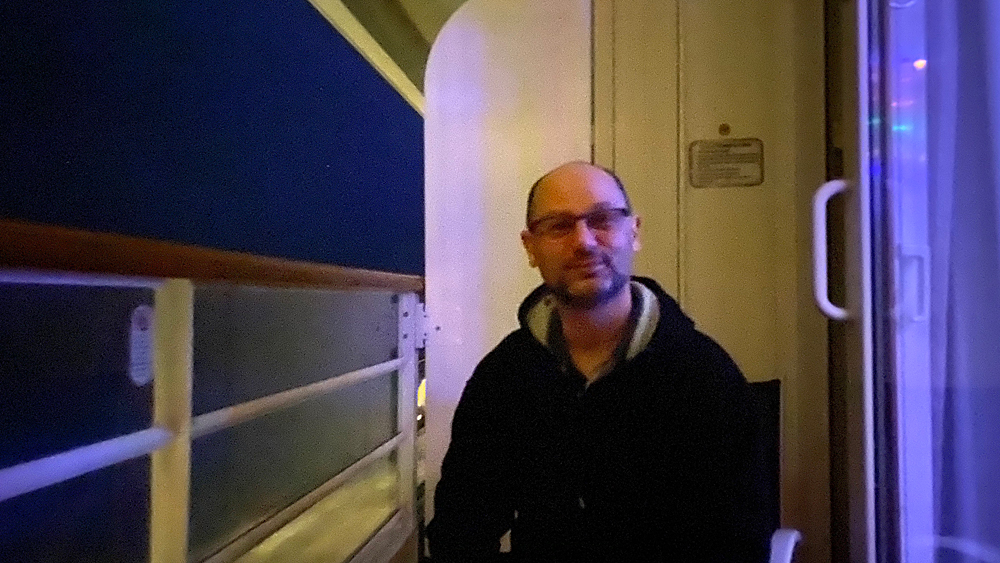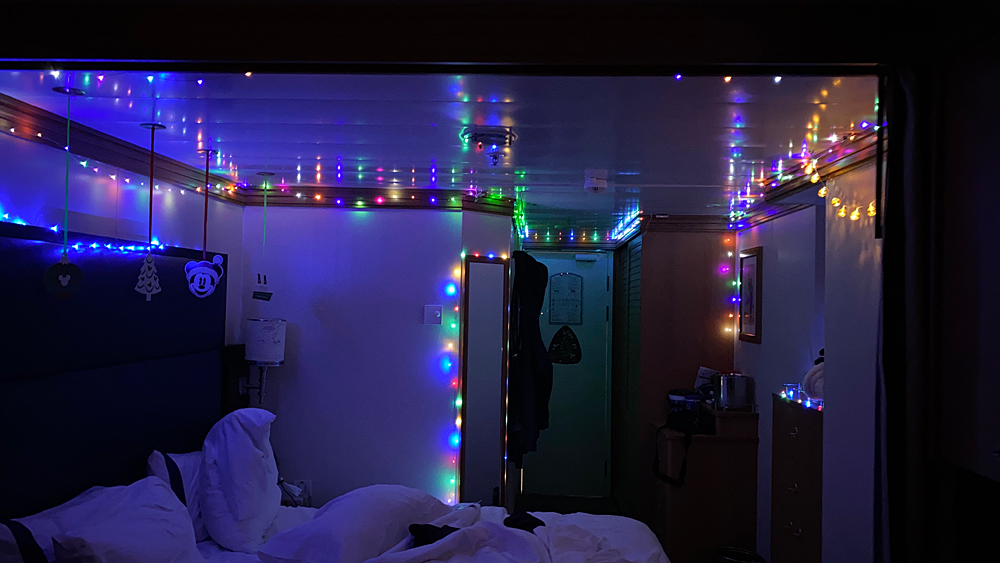 Rob went to Midnight Mass on his own that night. Kira had wanted to stay in Edge and I went to sleep.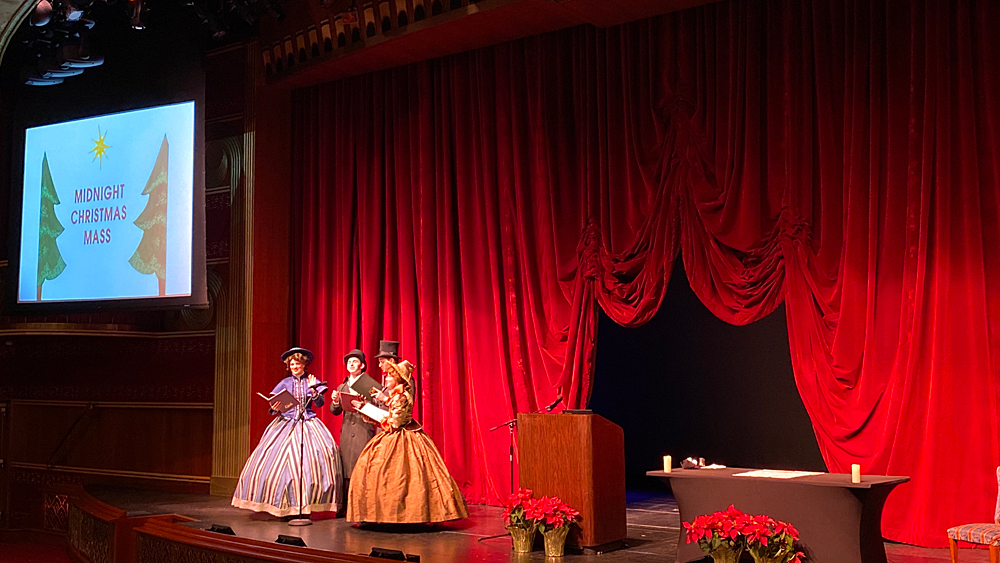 This was the first Christmas cruise where Father Lloyd Rebeyro wasn't on the ship and doing the Mass. I wonder why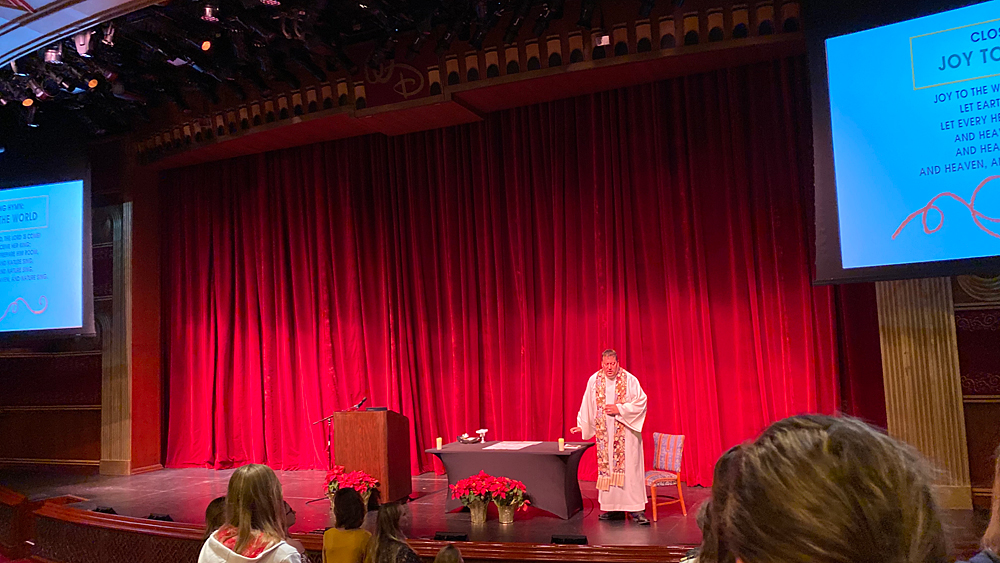 I honestly don't remember either one of them coming back, dang those DCL beds and pillows.
I sleep so much better on a cruise!
Last edited: