In Search of the Tag Fairy
The next stop was Captain EO and this time it was up and running. I had just missed the beginning of a show, but they showed a mini documentary about the making of Captain EO on screens in the waiting area and this was pretty interesting. Soon enough it was time to enter the theater. I had heard that this felt a bit dated. Well, I prefer the term retro and I loved the show. This is one of the very few 3D shows that does not freak me out. The storyline admittedly was a little bit strange, but I liked both the message and the execution. If this is still being shown at Epcot when we get there in November, I will definitely make a point of seeing it again. When the show finished, I headed over to Buzz Lightyear Astro Blasters where I did this ride two more times and then I decided to head back to the hotel. I ended up doing hardly anything that I had planned for the day, but I had an amazing time and had no regrets. I went over to the monorail station. I just missed one monorail, but at least I got a good photo of Mandy Monorail. I ended up riding in Mona Monorail again. I had planned to ask if I could ride in the driver's cab, but I decided that I had enough Pixie Dust in one day and just rode in one of the normal coaches.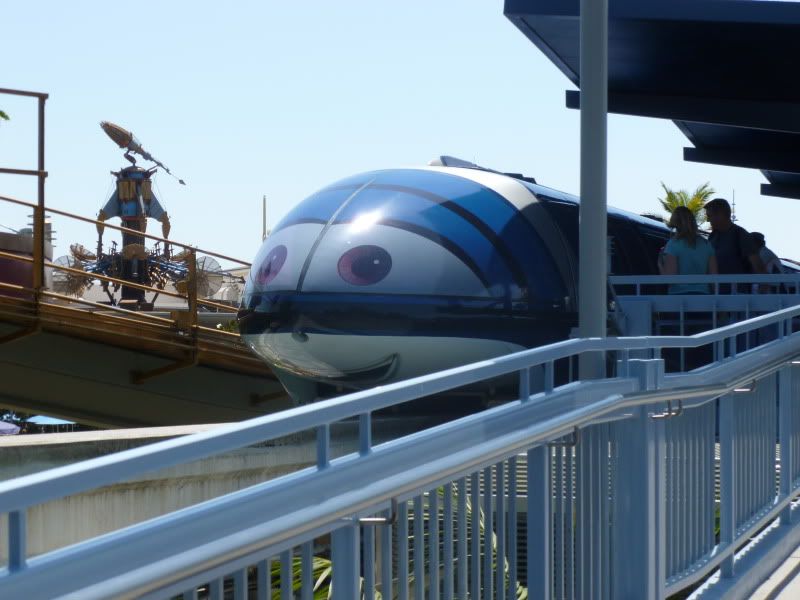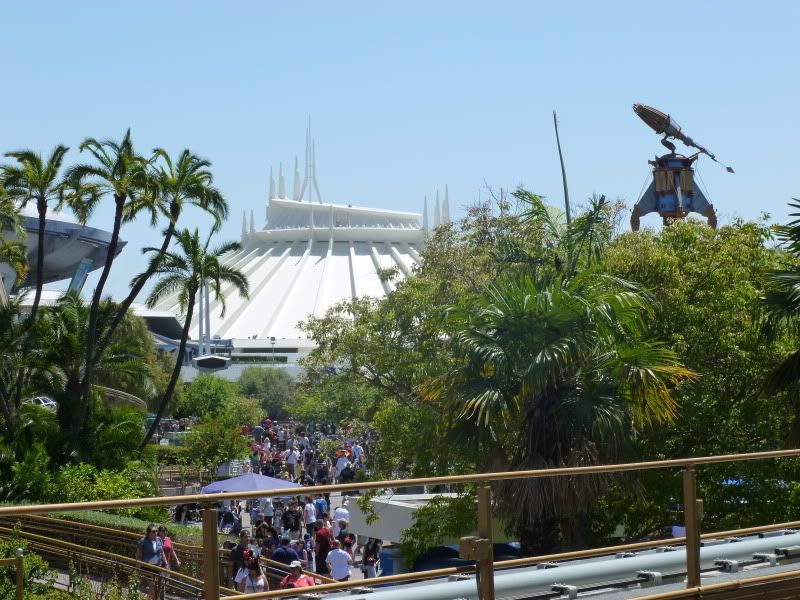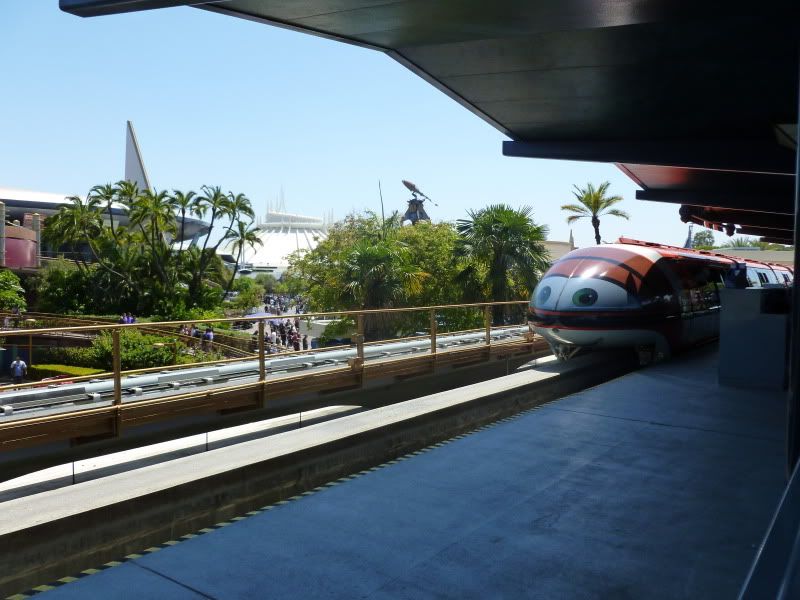 http://youtu.be/Gr6sIfzlww0
When I got off the monorail at Downtown Disney, I could not resist and headed back to Vault 28. This bag was just perfect in every way. It was the perfect size to hold everything that I need to take to work, it was cheaper than comparable Dooney and Bourke Bags and it was something a bit special as this had been released for the Tinkerbell Half Marathon and was never supposed to go on general release. I knew that I would regret it if I got home without the bag and I also knew that I would not get a second chance to get one. It turned out to be a good purchase as I have hardly left the house without the bag since I got it.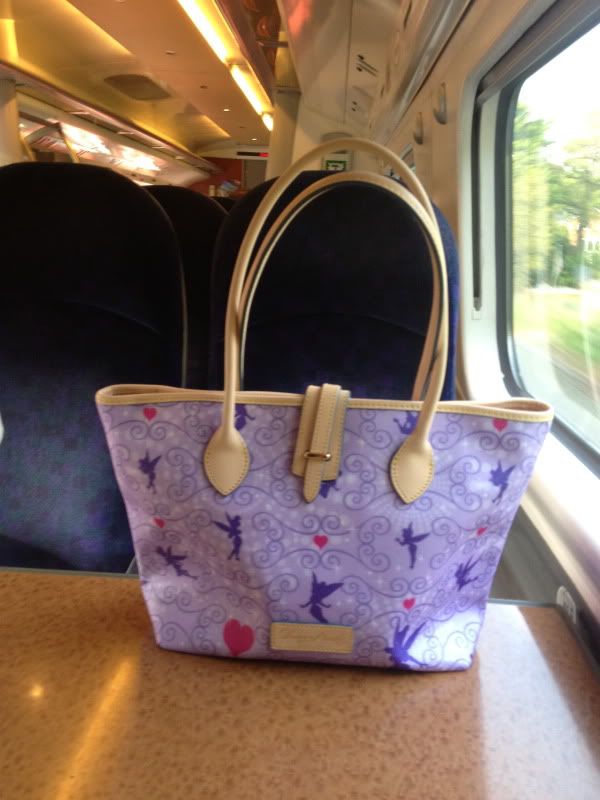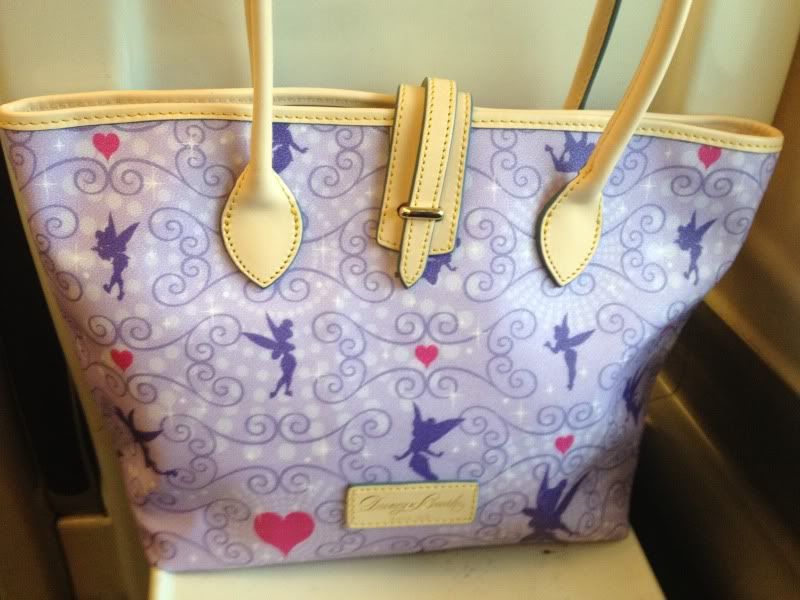 When I got back to our room, Graham was just about to head out. He had done the Art of the Craft Tour at the Grand Californian earlier that afternoon and wanted to revisit some of the spots covered on the tour to take some photos. I decided to tag along and it turned into a full-blown resort hopping exercise. We started out in the Grand Californian and I had another go at taking photos of the lobby as the ones that I had taken last year had not really come out. I also took some photos of the artwork around the lobby. Then we headed out towards Downtown Disney. The glass in the gate to Downtown Disney is actually Tiffany. I took a quick photo of the dragon above the Lego store and then we headed towards the Disneyland Hotel.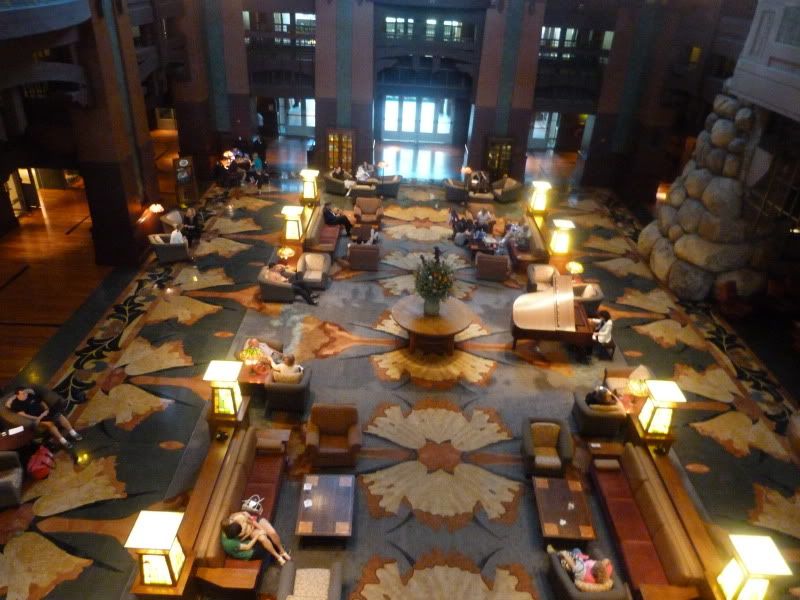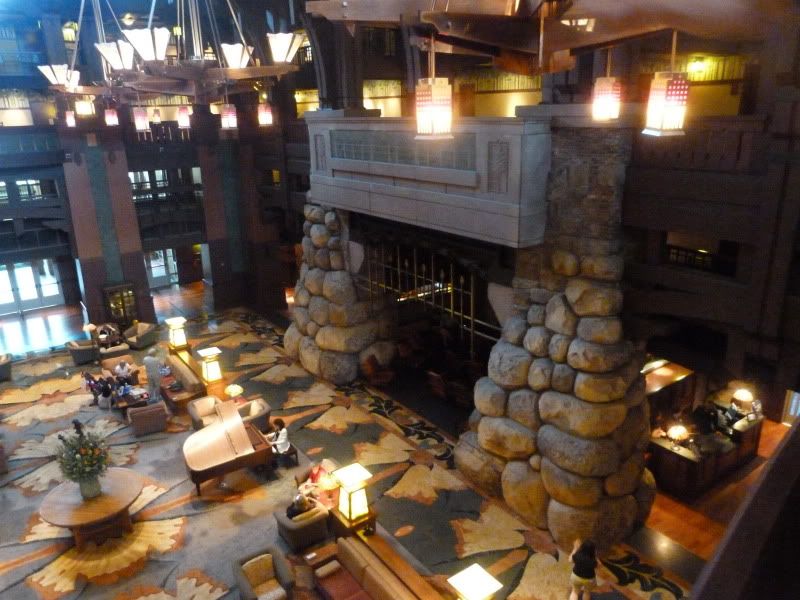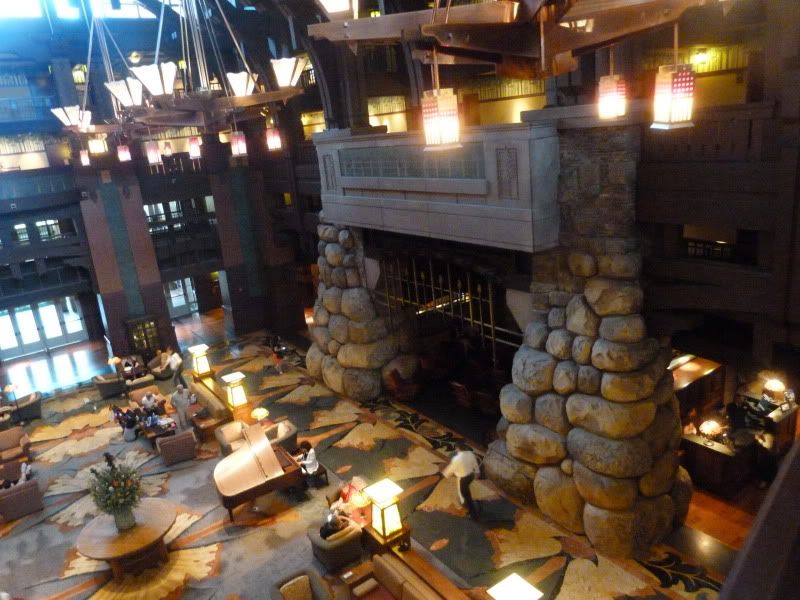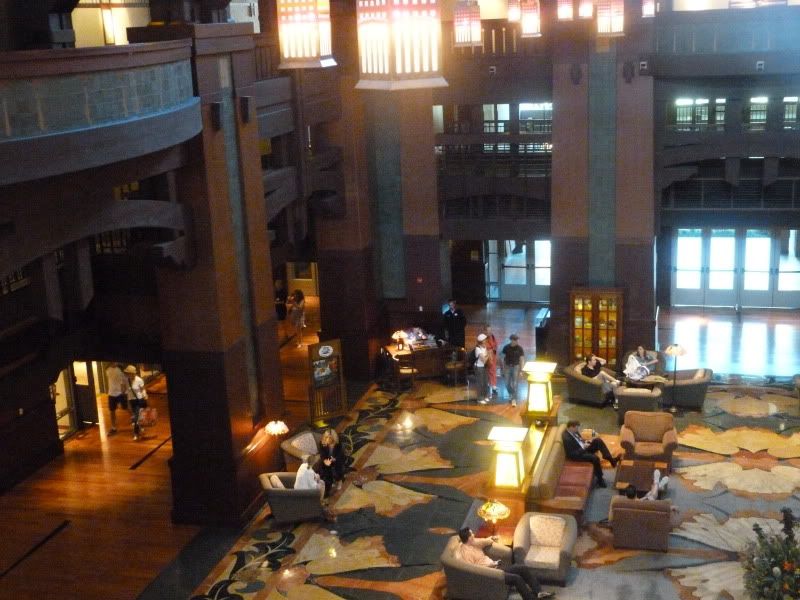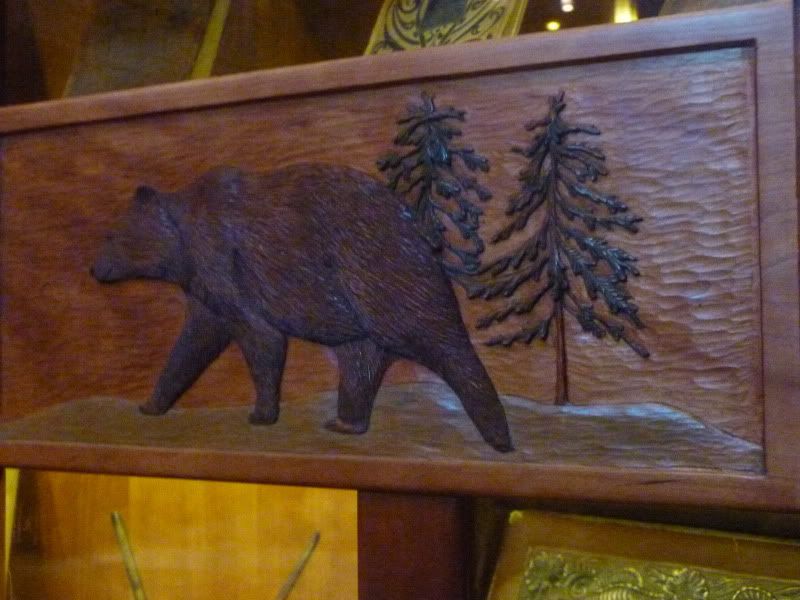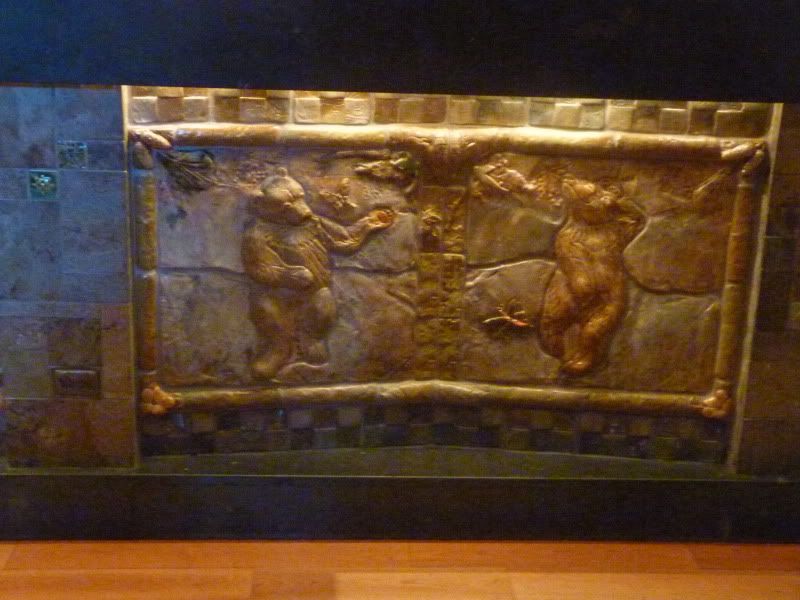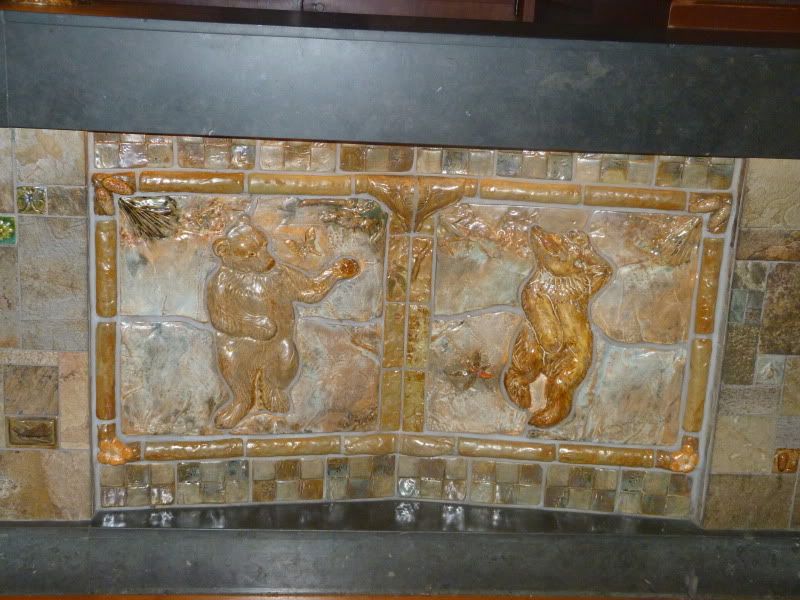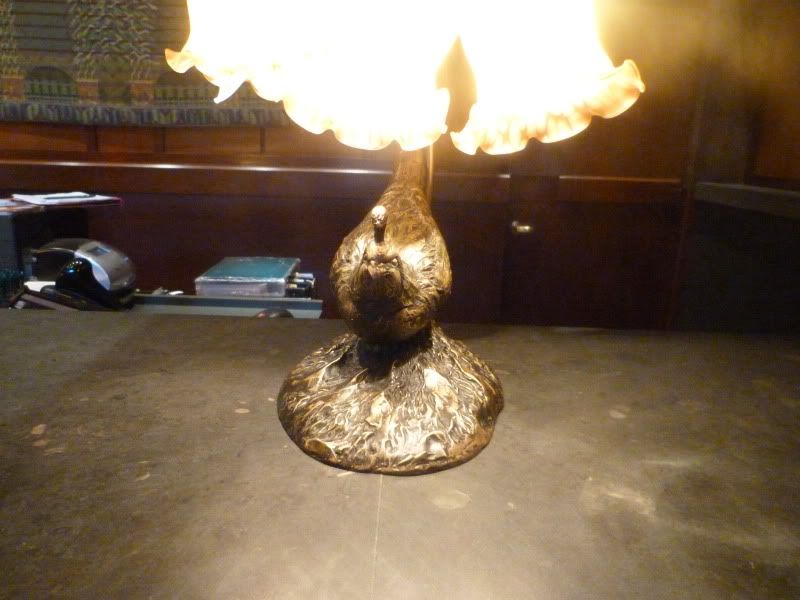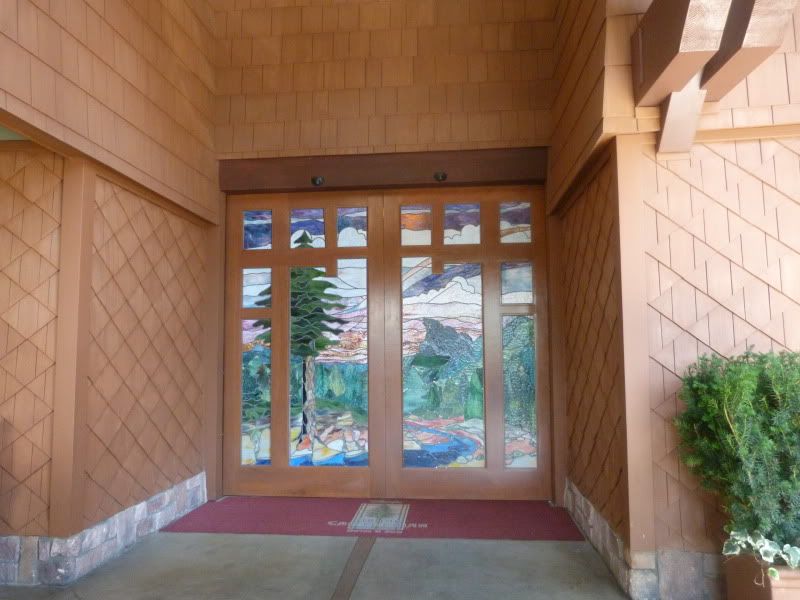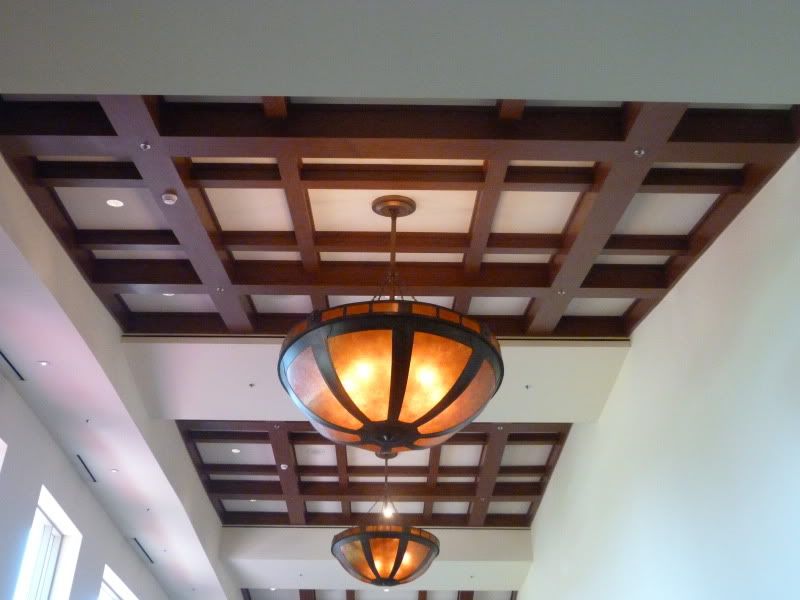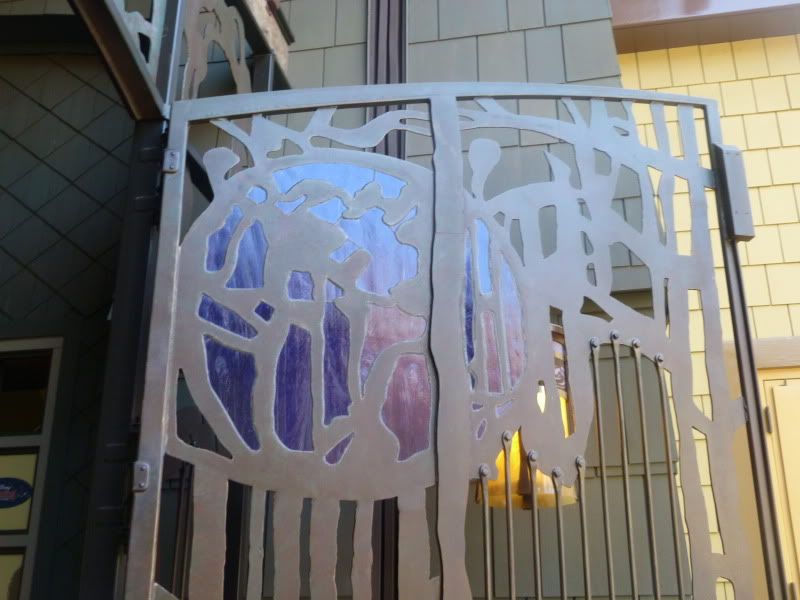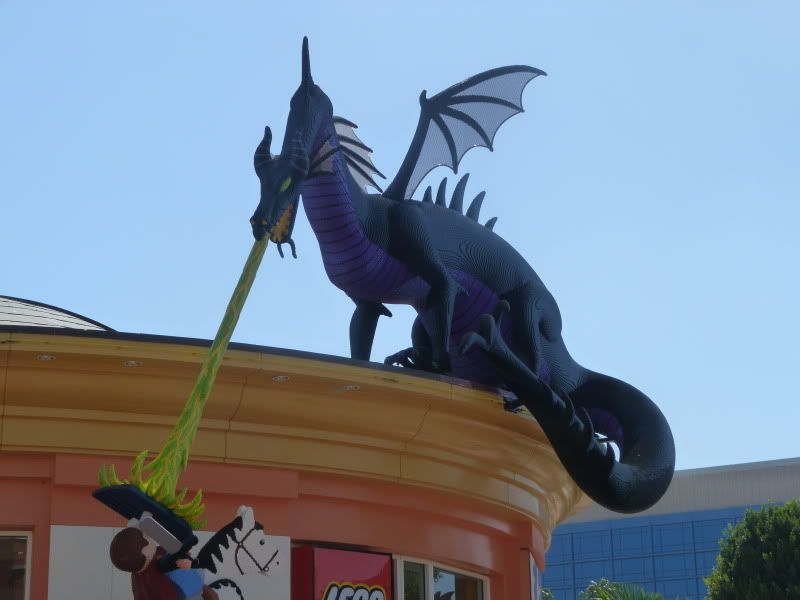 It was great to see this fully finished. We did not stop at the Fantasy Tower, which turned out to be a shame in the end, as we had been inside this before, but headed straight to the pool area. Part of the pool area was boarded up last year. I like the Monorail Pool, but the D Ticket Pool and E Ticket Pool did not really do anything for me. They just looked like pretty standard free-form pools. Apparently there is some clever detail hidden in the tiles of those pools, but I could not see this from where we were standing. As we were in the pool area already, I asked Graham if he fancied a drink. I had always planned to take him to Trader Sam's Tiki Bar at some stage and this is very close to the Monorail Pool. I had a fantastic Margarita there in October. So I went with the Rosita's Margarita again, which consisted of Reposado Tequila, Orange Curacao, Organic Agave Nectar, Freshly Squeezed Lime Juice, and Falernum. My memory had not deceived me and it was absolutely delicious. Graham went with a Piranha Pool, which consisted of Strawberry Vodka blended with Pineapple Juice, Cream of Coconut, Strawberry Puree, and Blue Curacao. We also had a look at the food menu, but decided to be sensible and not spoil our appetite. I am sure we will be back on a future trip for a light dinner.