In Search of the Tag Fairy
Day 1
Finally the day I was waiting for had arrived. We were finally on holiday. I had an airport car service pick me up from the office and take me to the Crowne Plaza at Manchester Airport.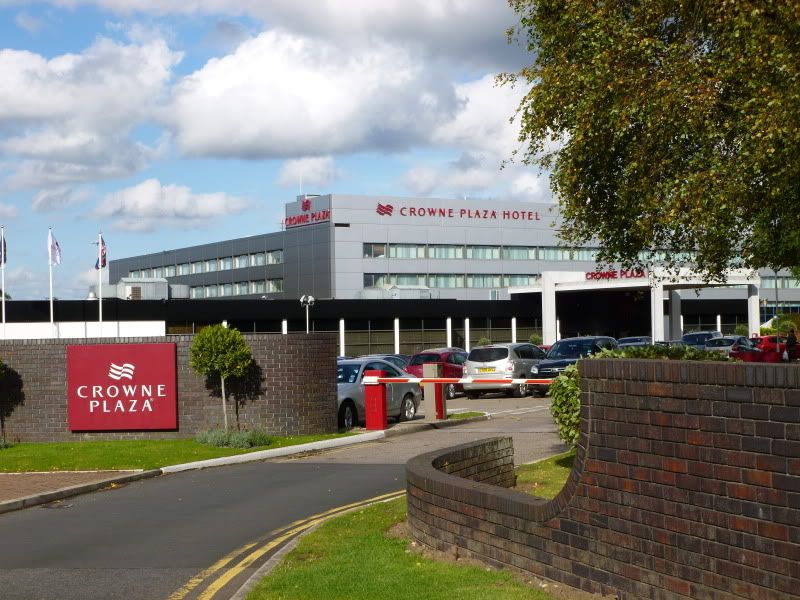 I had upgraded us to a Club Room earlier in the week. Check in was very smooth and after I had taken my luggage to our room, I went to the Club Lounge to check my emails and Facebook and to have my first J2O. They only had raspberry and apple, but that was rather pleasant.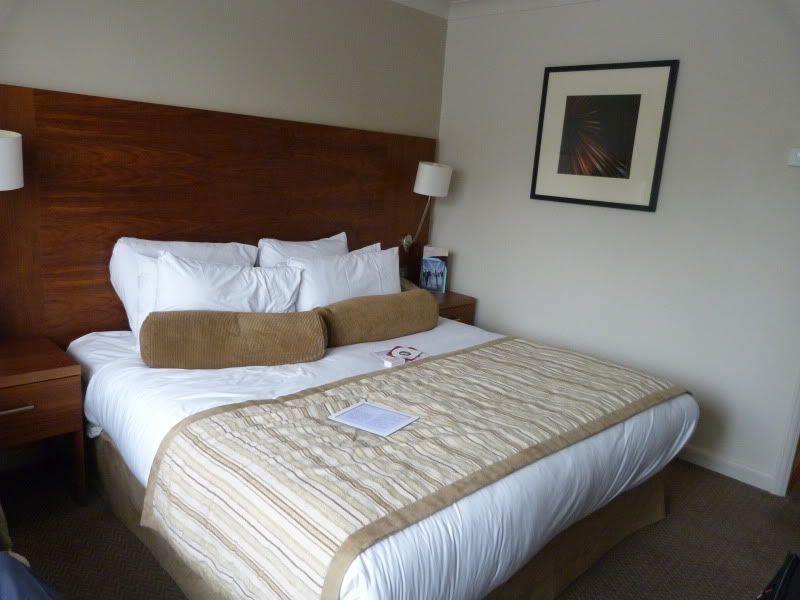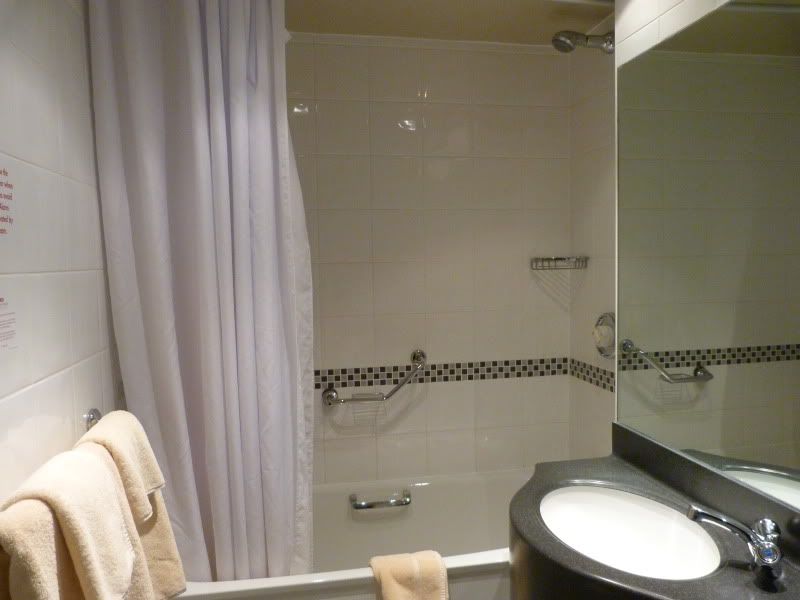 I figured that I better check if Graham had arrived. We had both aimed to get to the hotel between 16:00 and 16:30, but I had got there a little earlier. I could not see him at first and was just about heading back to the club lounge when I spotted him near the screens showing the arrivals and departures. We took his stuff up to the room and just relaxed for a bit.
We decided to head back to the club lounge. We both had a soft drink and I took care of a number of things online. I made another attempt to check in online for our flights the next day. I had tried earlier on at work and could not get it to work at all. This time round, it was quite willing to check in Graham, but gave an error message for me saying that my passport had expired. My passport is still valid until July 2014 so I don't know what was going on there. I considered for a minute or two to just check in Graham, but figured that it would just complicate things the following morning. So I left it and we would both check in at the airport.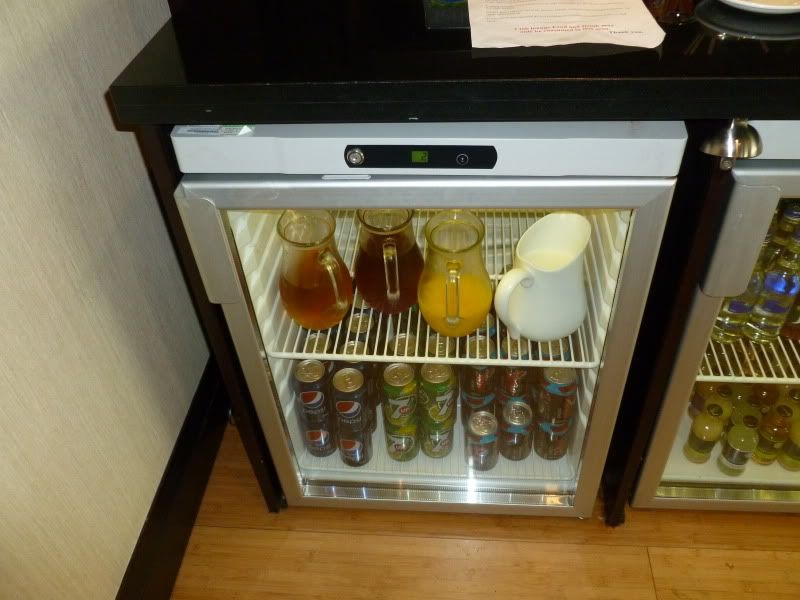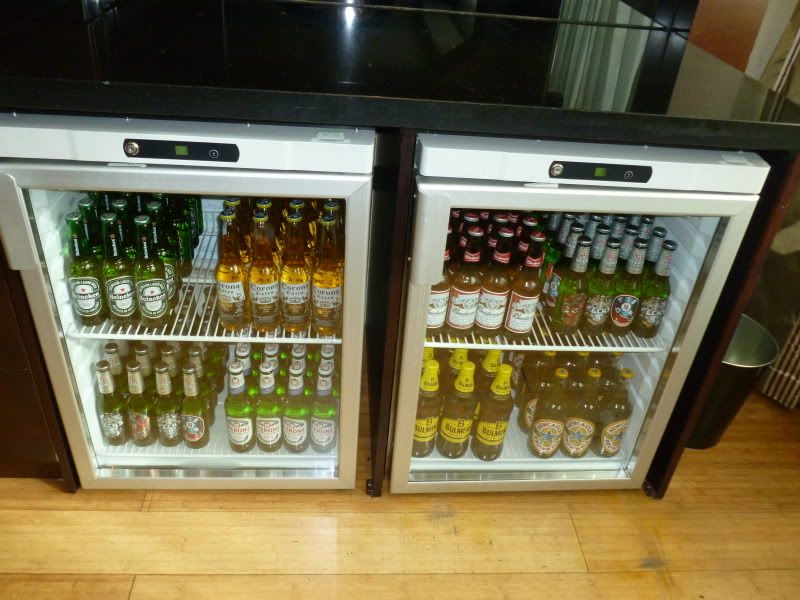 At some stage, Graham had gone back up to the room. From 18:00 to 20:00, they serve alcoholic drinks and canapés in the club lounge. I decided to go and got him. Graham had a Newcastle Brown Ale and I had a Gin and Tonic. I also had some gorgeous canapés with hummus and grilled peppers and a couple of spring rolls. I had a pretty busy day at work and had not eaten much so I needed something to soak up the alcohol.
Once we had finished our drinks, we headed over to the restaurant. They have a fabulous oriental restaurant called Sampans in this hotel that easily makes my top 5. When we got there, it was still really quiet. They had a new set menu and we decided to go with this. We had prawn crackers, chicken satay and sesame prawn toast for our starter, which came with three different dips including a gorgeous peanut sauce. Next up was chicken and sweetcorn soup. For our main courses we got Chicken Massaman Curry, Beef in Black Bean Sauce and King Prawns Kung Po. We also got a bowl of egg fried rice. Everything was delicious even though the Chicken Massaman Curry was a little bit on the salty side. Once we had finished this, we were offered tea or coffee. I had some Chinese tea and Graham went with a filter coffee.
I had the best intentions to head back to the club lounge for a post dinner liqueur, but by the time we had finished dinner, I was both stuffed and tired and this no longer appealed. Graham was tired, too, so we headed back to the room. We got ready for bed and then had an early night.