Out there
Full of shine and full of sparkle
Close your eyes and see it glisten Barnaby!
Listen Barnaby!


Hello!
I'm Katie

Welcome to my fourth trip report!

Here's a picture of my boyfriend and I at Disney.




HA just kidding, that's my bearfriend.
This is my human boyfriend, Jamie and I!




We spent two weeks at Walt Disney World from January 20th – February 3rd 2018!
Staying at the Wilderness Lodge!
On the dining plan!
During Epcot's Festival of the Arts!



My third trip report was left on hiatus for a little while, but I'm happy to say it is now finally finished!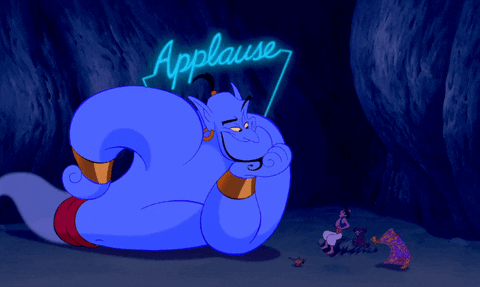 I promise I had good reasons for neglecting it.
I got a new job, which is quite demanding and involves some travel around the country.

And, some exciting news, Jamie and I bought our first house!
It is absolutely wonderful and in a fantastic neighbourhood and we love it so much!
It is a bit of a fixer-upper though.
But as some wise trolls once said,
You can fix this fixer-upper up with a little bit of love!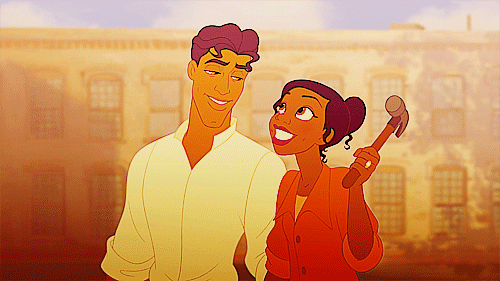 And time.
A LOT of time.
And a lot of money.




It's been really exciting!
But after a pretty exhausting year I was desperate to pack my bags and go to Disney!




Jamie and I have only been to Walt Disney World in September before, because our priority is going when there are low crowds.
Since we kinda missed the September 2017 window, I thought January 2018 would be a nice quiet time to go!

But oh wow, it was BUSY.
We've been spoilt with maximum 20-minute lines in previous Septembers so this was a very different situation.
But I think we made it work.




Two of my favourite things about visiting in January were:

1. Seeing the Magic Kingdom unthemed, with no giant pumpkins everywhere, just beautiful purple and yellow flowers.




2. Experiencing Disney in nice, mild warmth. Rather than BLISTERING, DEHYDRATING, FIREY HEAT.

This is us in September when we find an air conditioned building.




Plus I got to see a new Trolley Show edition, which I love.
That's actually where I got the inspiration for the name of this trip report!

"Put On Your Sunday Clothes, There's Disney World Out There!"

The song also fits with the fact that I got really sick just a couple of weeks before this trip.
I even threw up in the street, which I've never done before and I felt totally humiliated.
And even though I had fully recovered in time for Disney, I felt really worried about getting sick in public again.
BUT.
I got out of bed!
I dusted myself off!
I went to Disney!
And I took the perfect advice of Dolly!

Put on your Sunday clothes when you feel down and out
Strut down the street and have your picture took
Dressed like a dream your spirits seem to turn about
That Sunday shine
Is a certain sign
That you feel as fine as you look!


So let's go!




USA, watch out, the British are coming!!




DISNEY!




Previous trip reports, if you're interested!

Oh It's A Jolly Holiday With Katie! - Beach/Grand
And Everything You Do, CELEBRATE YOU! - Poly TPV CL
It's The Magic That Can Happen When It's Autumn! - AKL
*
​
Last edited: