Just got back on Sunday from a great trip last week. Couldn't have asked for more perfect weather!! On Thursday we were walking around WS at Epcot and just happened to pass this back CM entrance right when this happened!!!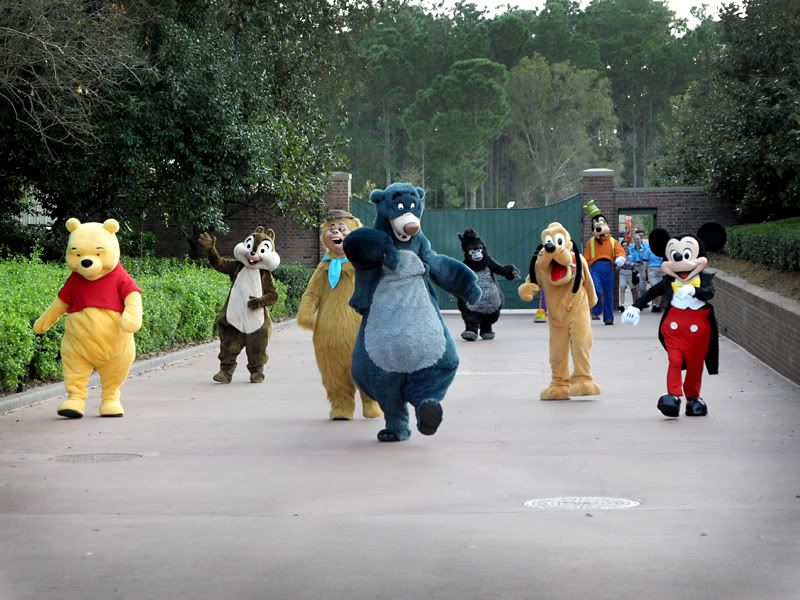 We were basically the only ones there at that moment!! Pluto grabbed my kids, turned around and took off with them. He brought them to the side and spent some time goofing around with them.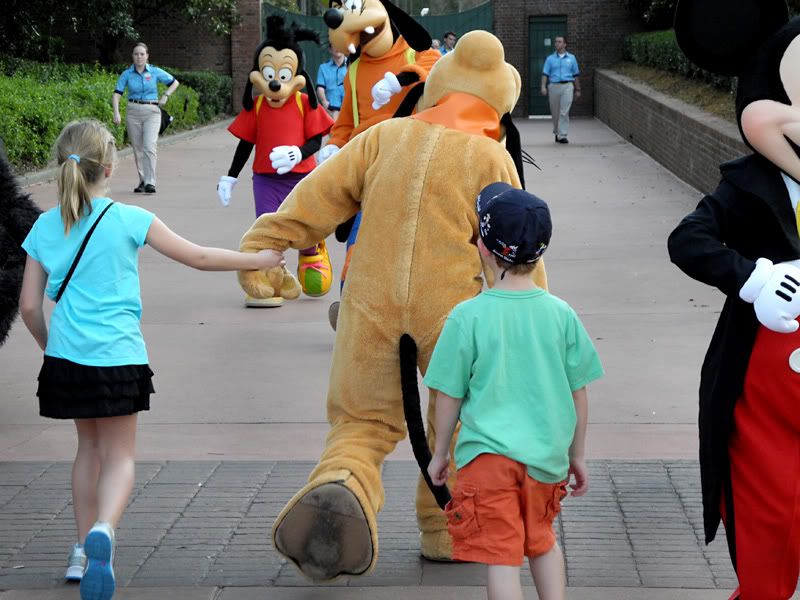 Then we were able to meet all of the characters with very little waiting...it did fill fast after we got through them!! We are not a family that usually stands in line for meet and greets so this was a wonderful surprise! The kids were thrilled!