It's a bit of a roodie doodie word for lady parts
Well...…..
This is unusual for me.....starting another one before we go. But, I did enjoy starting the September trip report a little early as it enabled me to finish it before we set off again this trip...…..
And this one we are incredibly excited about.....even more so than usual...….
But first.....some introductions as not everyone will know who we are...….I`m sure there are some!!
We are Carole, Tom and for this trip our wonderful son Kyle who is over the moon to be coming back again for this trip…….
We did our first Christmas trip last December for only seven nights and fell in love with all the Holiday experiences at Universal, so we knew we wanted to come back this year but for 10 nights......so Kyle put in his vacation request for 14 days and it was fine of course. Although we have 10 nights in Orlando, we have the night before at the airport, our overnight flight home and then a little recovery time from jetlag..….Kyle being young will recover quicker than us of course...…
He has just over six weeks vacation a year, so it left him plenty of time to take other trips in the year and some long weekends too.......
So, we are a very happy family of three this time. Tom as most of you who have been reading along with the last few trip reports will know took early retirement last year, and it was absolutely the best move ever...….
He is often asked by everyone........does he miss work and his career...……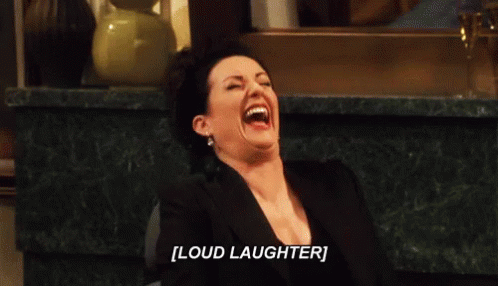 ​
That`ll be a no then!!!!
Since he retired we have managed to take more trips than ever before....this December trip will take us to 82 nights in Orlando since last September, so within 15 months. Not bad. We are incredibly lucky to be able to do this and I can honestly say we appreciate every single one of them.
I officially retired many years ago, when we moved away from family when Kyle was a baby I decided I wasn't leaving him with anyone.....my mum took care of him back then for mornings only as I went back part time when he was 7 months old......8am till 11.30am......lol......it was hardly worth going in some days.....but it was fun and ideal. Once we moved away when he was 18 months old, I became a full time mum and loved every second......once Kyle was at school aged 5 I did a few things just to give me something to do, but got bored with that and when he was around 12 or 13 I went to work for my best friend for two years......and finally decided after that I was done working......and again, don't regret it. Folks ask what I do all day...….plenty!!! I keep busy with some volunteer stuff and now of course I feel like a professional trip planner......not only ours, but I help various friends who are going and now even friends kids who are going to Orlando...….it`s fun!!! But basically we suit ourselves now...…
Kyle graduated in 2016 with a Masters Degree in Chemical Engineering and decided to go into the world of Finance......and loves it!!! He is doing incredibly well, and to say we are proud of him is a complete understatement..…..he is the nicest and most well mannered young man and everyone who meets him thinks the same..…..of course I`m biased, but I`m his mum
But, we couldn't ask for a better son.
This is our boy with his favourite dessert ever.....Linda`s Chocolate Fudge Cake from Cheesecake Factory...….this gets a 10/10...……
This boy does love chocolate...……..
This is us beside the RPR Christmas tree last year...….although I can see how much we have blossomed over the last year
……...all that good living and cocktails takes it effects!!!! We can diet after this trip...isn`t that right ladies
It`s hard to lose weight in winter.....and weight gain creeps up on you with slippers on!!!!
​
So, with introductions over...…..
This trip begins with our overnight at the airport which again is at The Radisson at Manchester Airport...it takes us around 3 hours or a little more to drive up there......we are hoping weather is decent for the journey of course. Being December it can be one way or the other...….
​
We drive up there and enjoy a relaxing start to our trip.....we have a drink, nice meal and try to sleep some before the flight the next day, we never usually sleep much at all......excitement has really kicked in by now. So, we stay there on Wednesday Nov 28th...….this was booked as soon as we knew Kyle had the time off early this year. We like it here, but may try somewhere else in the future just for a change as we have stayed here exclusively for many years over many trips. We have a family room booked, which means Kyle has his own room attached to ours but whereas they used to have a bathroom each, when they did the remodel they changed that, so now we share a bathroom...….something we don't have to do at home.....but it`s fine, we don't mind sharing.....we`re family!!!!
Well, we are hoping this is what we get as they have well and truly cocked up or original booking which was for two rooms and Executive Lounge access.......but, they changed their computer system and our booking was mysteriously changed to one room with a rollaway...….er, no, that's not happening....so after many calls and emails to the concierge manager we got it sorted...….we hope. Will find out when we check in.
We then fly Thursday Nov 29th with Virgin Atlantic for 10 nights...……
We fly with both Virgin and Thomas Cook as and when suits us......usually flight times dictate which airline.....but we are happy with either and have had excellent flights with both......but, there is something special about the 747 Jumbo that we love...….it is an impressive plane and feels huge!!! And more importantly…….it has 4 engines!!!! 4 engines are much better than 2 engines here...…..it`s a long flight!!!! I`m not a nervous flyer now at all....and usually we fly close to the Eastern Seaboard but there are times when we cross directly across the Atlantic.....and I wonder then about how we would manage if anything happened to the engines
...….it has been explained to me many times how we`d be alright, but, it still makes me a little nervous to be so far from a coastline......I much prefer hugging the coast.
We have booked exit row seats on the way out which gives you so much leg room......and on the way home we have Premium seats......there was no Premium available on the way out or we would have booked it...….but these seats are a good compromise...….
This was us on the way out last year on the Virgin Jumbo...…..
This trip is exclusively at RPR...…….10 nights and it was also booked for us as soon as we knew the dates......we love this hotel!!!!
​
Anyone who has read any of the previous trip reports will know how much we feel at home at both Royal Pacific and Sapphire...….but this was the first Universal hotel we stayed at and instantly felt we had come home..…..and didn't stay anywhere else for many years, until Sapphire was open just over a year when it was arranged for us to stay there...…..so, we do love them both...….
But, no split stays for such a short trip....although never say never...….so we have a King Suite booked as Kyle did mention once or twice that either one or maybe even both of us
may snore just a little...…
So, King Suite it is then.
Excited???....Absolutely...….so looking forward to seeing all the Holiday things again this year and more so because Kyle will be with us again.
We do love our vacations where we are just a couple again, that is wonderful of course, but being altogether is special and we are thrilled that as an adult, he still wants to come along with us of course......some kids don't, but we will take him as long as he wants to come....some friends say they wish their kids would go with them and some can`t get their adult kids to stop visiting with them.....lol......I think they love it really!!!!
So, will have a few posts with some plans and ideas for what we might be doing...…..
And this trip we do have one or two plans which is unusual for us and even have one Dis meet, that we are so looking forward to planned...
So, once again, this is the start of another trip report for 2108...I truly hope anyone who takes the time to read it, thank you for reading and hope you enjoy it...….
As of today we have seven more sleeps...…...
​
More soon...…..
​
Last edited: