Disney Skyliner Transportation System
The new gondola based transportation system will transport guests between Epcot, Disney Riviera Resort, Caribbean Beach, Art of Animation, Pop Century, and Hollywood Studios. The gondolas will hold around 8-10 people and is expected to have room for ECVs and strollers.

Each gondola will be themed to Disney characters as evidenced by the concept art below. Each Skyliner station will be themed to its environment as well. Several different characters have been spotted during testing from the Fab Five to Guardians of the Galaxy.
Gondolas will NOT have air conditioning. The WILL have a passive ventilation system along with sun reflective windows.
Disney Skyliner opens September 29th, 2019
It is expected that bus transportation to the parks and resorts involved in this new transportation system will decrease or go away altogether.

Here are some expected capacity numbers.
3 busloads = roughly 180 people

The Gondola system will take that in about 5 minutes

A full bus is about 60-70 people

Capacity is rumored to be roughly 4000-5000 people per hour each way

That's the equivalent of 40 buses worth to Epcot each hour, and 40 buses worth to DHS

Testing shows a gondola leaving the station every 10 seconds

Over 300 gondola cabins will be in this system
http://www.wdwmagic.com/transportat...gondola-system-about-to-become-a-reality-.htm
Edited to add permit photos and more. Thanks to @DanBoris and others on WDWMagic
Skyliner map
​
Skyliner Stations
Caribbean Beach
The main hub for all Skyliner activity, includes storage and maintenance as well as the connection of all three gondola lines.
​
Pop Century/Art of Animation
Located in the middle of the bridge over Hourglass Lake, this station will connect you to the Caribbean Beach main station.
​
​
Epcot Station
Located at International Gateway, this connects Epcot to the Skyliner system and is part of the CBR-Riviera-Epcot line.
​
Hollywood Studios Station
Located just outside the main entrance, this connects directly to CBR.
​
Riviera Station
Located steps away from the new Riviera Resort, this turn station also acts as a load and unload as you are between the CBR station and Epcot station.
​
Permit images
Orlando Sentinel Info from April 18, 2017
http://www.orlandosentinel.com/trav...gondolas-cable-cars-plans-20170418-story.html
Update: Disney annoucnement
https://disneyparks.disney.go.com/b...sport-guests-around-walt-disney-world-resort/
Gondola concept art
Skyliner System Construction Updates/News
Update: The first gondola "tower" has been topped off.
PHOTOS: International Gateway Gondola Station Takes Shape Near Epcot
PHOTOS: Disney Skyliner Station Progress at Art of Animation/Pop Century
https://www.wdwmagic.com/transporta...yliner-construction----october-2018/33602.htm
PHOTOS: Hand-painted Detail Work Begins on Disney Skyliner Station at Epcot; Final Support Column Arrives Overnight
Officially opens Fall 2019
​
https://disneyparks.disney.go.com/b...y-world-resort/?CMP=SOC-DPFY19Q1wo1108180022A
Concept Art for Riviera Station
new-concept-art-released-for-disney-skyliner-station-at-disneys-riviera-resort
Cabins on site
disney-skyliner-gondola-cabins-spotted-at-walt-disney-world
Cabin at International Gateway Station
photos-first-disney-skyliner-gondola-cabin-inatalled-at-epcot-international-gateway
Initial Testing Underway for Disney Skyliner Gondolas – More Details Revealed!
More testing
http://www.disneyfoodblog.com/2019/02/01/news-disney-world-skyliner-testing-photos-and-video/
Land prep around Caribbean Beach regarding Skyliner
http://blogmickey.com/2019/03/disney-skyliner-evacuation-points-at-caribbean-beach-resort/
http://blogmickey.com/2019/04/photo...ner-evacuations-at-disneys-hollywood-studios/
Evacuation training/testing
http://blogmickey.com/2019/04/photo...rocedure-testing-begins-at-walt-disney-world/
Character wraps unveiled
Disney Characters Fill the Skies with Unwrapping of 55 Disney Skyliner Gondolas at Walt Disney World Resort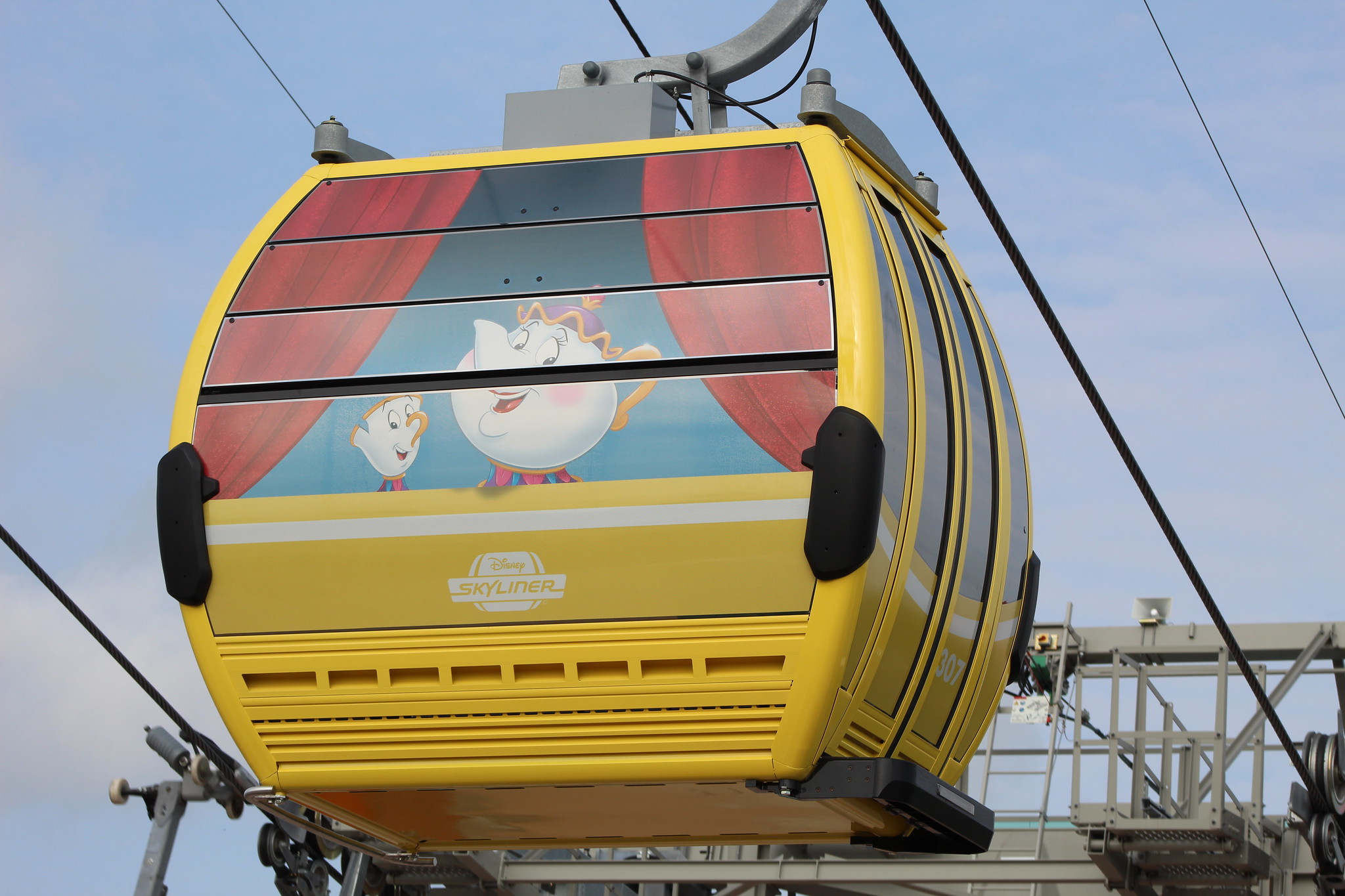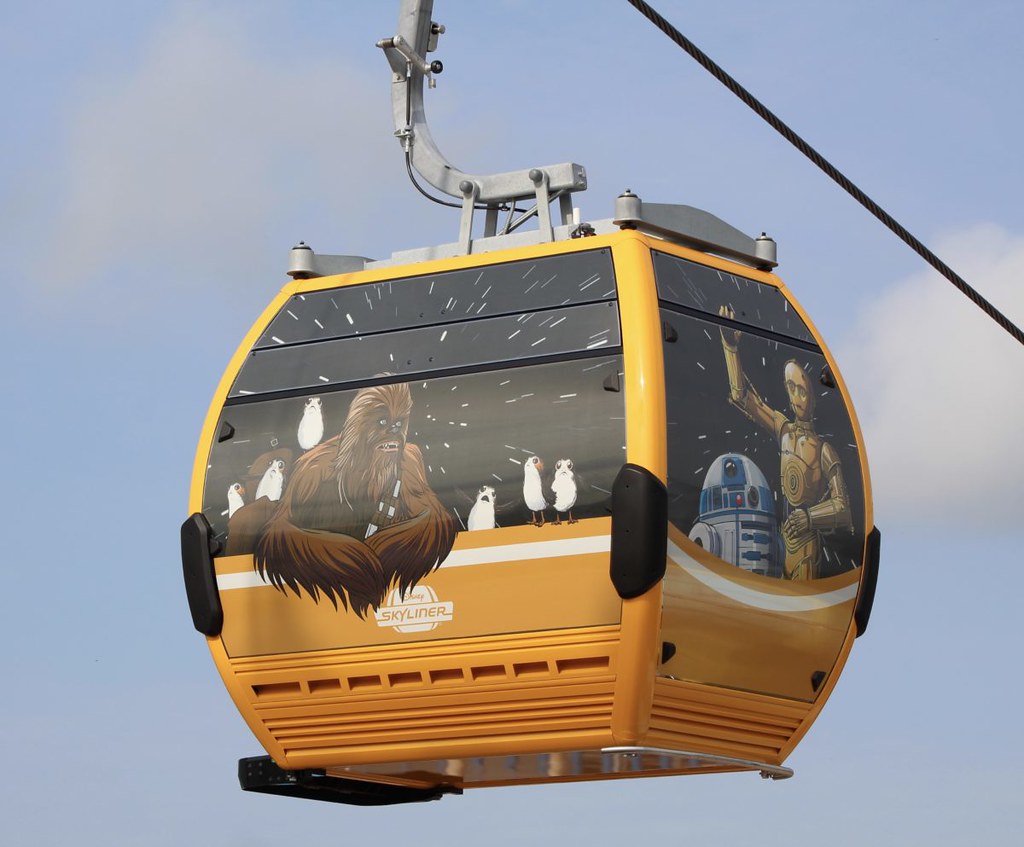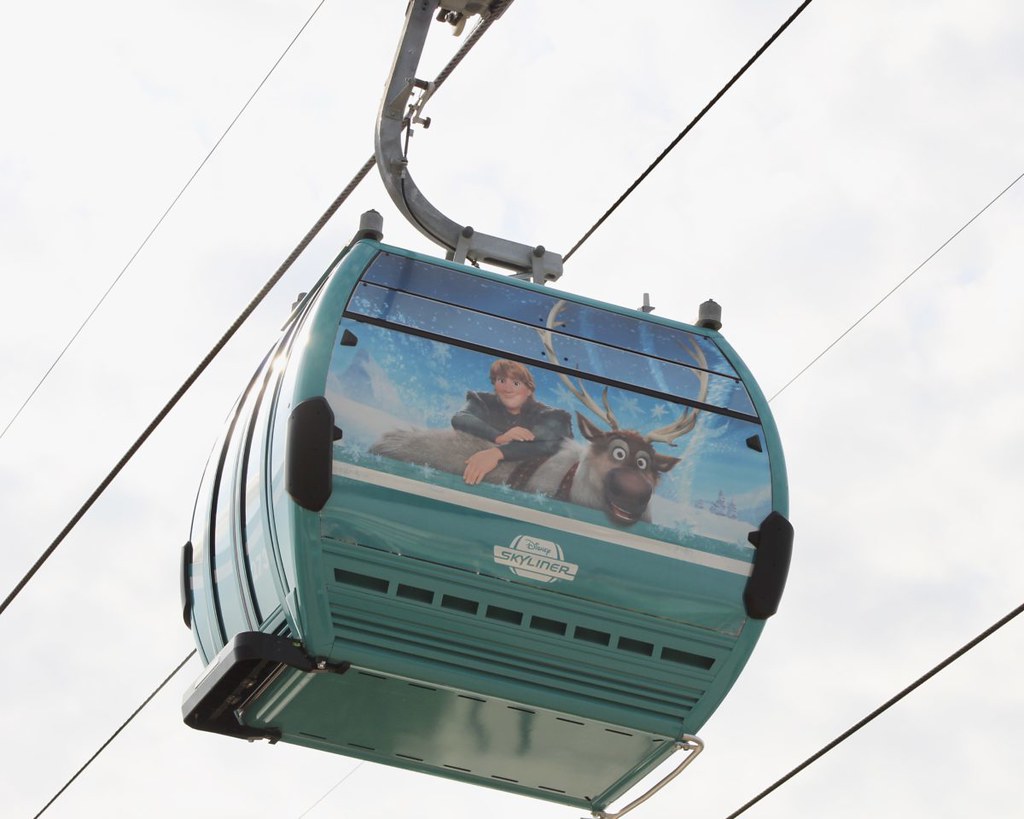 DHS station update
http://blogmickey.com/2019/05/disney-skyliner-signage-installed-at-disneys-hollywood-studios/
https://www.wdwinfo.com/news-storie...re-down-at-the-epcot-disney-skyliner-station/
Disney Imagineers Ride the Disney Skyliner Gondola System at Walt Disney World
https://disneyparks.disney.go.com/b...res-a-first-look-at-disney-skyliner-costumes/
https://blogmickey.com/2019/08/new-...la-station-at-disneys-caribbean-beach-resort/
https://blogmickey.com/2019/08/more...M-iZm-5eP3Y4Ufl7H8IyLiP_GVDeo98E4CX3yYxDBdCqY
Cast Member Previews Announced for Disney Skyliner Gondola System
Disney Shares First Look of Guests Riding Disney Skyliner
New Joffrey's Location & Exclusive Drink Coming to Disney's Caribbean Beach Skyliner Station
https://disneyparks.disney.go.com/b...isney-skyliner/?CMP=SOC-DPFY20Q1wo1010190034A
Skyliner Cabins
001 - Red Pluto, Chip and Dale, Mickey and Minnie
017 - Green Ducktales
018 - Green Ducktales
029 - Orange Finding Nemo
041 - Blue Ratatouille
054 - Orange Wreck it Ralph
069 - Orange
070 - Orange
079 - Orange
085 - Teal Princess and the Frog
094 - Teal
117 - Teal
120 - Teal
123 - Teal
125 - Yellow Beauty and the Beast
200 - Red Pluto, Chip and Dale, Mickey and Minnie
201 - Red Chip and Dale, Pluto, Mickey and Minnie
203 - Red Pirates of the Caribbean
205 - Red
206 - Red Pirates of the Caibbran
208 - Red Wreck it Ralph
209 - Purple Haunted Mansion
210 - Purple Snow White and the Seven Dwarves
211 - Purple Monsters Inc.
212 - Purple Stitch
214 - Purple Snow White and the Seven Dwarfs
215 - Purple Monsters Inc.
216 - Green Zootopia
217 - Green Ducktales
218 - Green Pete, Goofy, Horace and Clarabelle
219 - Winnie the Pooh
222 - Red Toy Story
223 - Red Peter Pan
224 - Orange Finding Nemo
225 - Red Finding Nemo
226 - Red Toy Story
227 - Red Peter Pan
228 - Blue Ratatouille
229 - Blue Guardians of the Galaxy
230 - Blue Star Wars
231 - Blue Beauty and the Beast
232 - Blue Guardians of the Galaxy
233 - Blue Frozen
234 - Blue Beauty and the Beast
235 - Orange Coco
238 - Orange Finding Nemo
239 - Orange Toy Story
240 - Orange Wreck it Ralph
241 - Orange Star Wars
243 - Orange
244 - Orange
245 - Orange
246 - Orange
250 - Orange
251 - Orange
253 - Orange
256 - Orange Peter Pan
257 - Orange Finding Nemo
259 - Orange Stitch
261 - Orange
262 - Orange
263 - Orange
266 - Orange
271 - Orange
273 - Teal Frozen
274 - Teal Moana
276 - Teal
278 - Teal
279 - Teal
281 - Teal
282 - Teal
284 - Teal Princess and the Frog
286 - Teal
288 - Teal
289 - Teal Ratatouille
290 - Teal Snow White and the Seven Dwarves
294 - Teal
298 - Teal
300 - Teal
304 - Teal
306 - Yellow Pete, Goofy, Horace, and Clarabelle
307 - Yellow Beauty and the Beast
310 - Yellow Guardians of the Galaxy
312 - Yellow Winnie the Pooh
315 - Yellow
317 - Yellow
320 - Yellow Pete, Goofy, Horace, and Clarabelle
324 - Yellow Guardians of the Galaxy
329 - Yellow
334 - Yellow
335 - Yellow
Last edited by a moderator: