Skip to Chapter Links
Yoo-Hoo! Welcome to my Trip Report!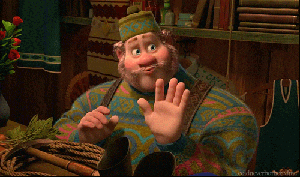 We just got back from our most magical trip yet. My post-Disney depression is realer than real this time around so I'm looking forward to reliving the memories here to help me cope.

Who:

Me! I'm Heather and I'm a Disney-obsessed teacher from NJ. I'm also a Disney Travel Planner. This was trip #11 for me and even though it was way different than all my other trips as an adult, it was hands-down the best. This was my first trip to WDW as a mommy and it was by far the most magical.

DH aka Bobby. This was trip #3 for him. His first two trips were against his will (according to him). He likes to pretend he doesn't like Disney and never wants to go but when we're there he always seems to be having a great time. I think it's all an act to cover up his secret love for WDW. He's definitely afraid if I find out how much he really loves it, he won't be able to stop me from booking multiple trips a year. This was the first trip that he actually told me he had a great time. And I still had to force that admission
out of him.

And finally...the star of this TR

Our DD Ryann (pronounced just like Ryan). She turned 2 in the spring and this was her 1st visit to WDW! We took her to Disneyland for two days when she was 10 months old because we had a wedding in nearby Huntington Beach. She loved seeing the characters on that trip but she didn't really understand what was going on and doesn't remember it. That trip was magical for me too, but doesn't come close to the magic of this trip. DD loves a LOT of characters but her favorites right now are Peter Pan and Tinkerbell.

Our friends from our last trip will also be making some appearances throughout this TR. "M" is my coworker and also one of my best friends. She and her husband "S" are Disney-lovers but have not yet reached my levels of crazy. Their daughter "A" is two days older than DD and they're adorable together.
Where:

Coronado Springs Resort

When:
August 23 - August 29

Why:
I always told DH that the plan was to bring DD to Disney before she turned 3. He used to say he wanted to wait until she was 5, and I would say that 5 will be a great age too, but we're also going to take her before she's 3
I don't think he believed me that she wasn't "too young" and that there would be "nothing for her to do." These are things I've heard a lot - not just from him - and they're just so wrong. If you know you're only going to take your child once, then I can understand waiting until they're a little older, but I know we will be back and she had an AMAZING time. So to those of you who may be thinking about it, BRING YOUR 2 YEAR OLD TO DISNEY! I hope that all the pictures and videos I took will be enough to help her remember it, but even if she doesn't, I will. This trip was filled with magical moments and special memories that I will always cherish.

It wasn't a perfect trip, and things didn't always go according to plan. I wish we could have stayed longer and spread our plans out a little bit more. There were a couple of toddler meltdowns and a couple of adult meltdowns. There was lots of food but we still ended up with leftover snack credits
DD has food allergies and we had some really great restaurant experiences, as well as a few hiccups. I have too many pictures and lots of videos. I can't wait to share it all!
​
Last edited: