It's kind of fun to do the impossible-Walt Disney
Per Josh at EasyWDW, prices for many buffets, shows, and AYCTE got a recent price hike and I noted higher prices for Trail's End compared to the prices in Rusty's sticky thread (prices as of 6/30/19) on the DIS Dining Forum (includes drink and tax but not tip).
TE Breakfast (adult/child): old = $23.43/$12.78 new = $28.76/$15.98 equates to
+18%/+25%
TE Brunch (weekend) (adult/child): old = $29.82/$15.98 new = $31.95/$17.04 equates to +7%/+7%
TE Dinner (adult/child): old = $37.28/$20.24 new = $39.41/$21.30 equates to +6%/+5%
For Josh's very helpful article on all the locations he lists, please see the article
here.
So on top of 8% (average) campsite price increases for 2020 we get this. The CPI inflation rate for the last 12 months has been 1.6%.
So you'll have to bring some more cash next time.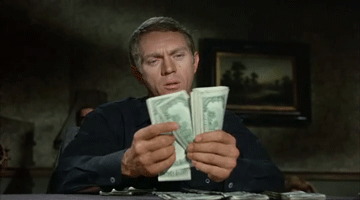 Bama Ed
Last edited: