Rescue Aid Society Member Since 86
Hello fellow cake fiends!
So a birthday tradition between me and my DH is that I make a unique cake for his birthday. Last year, I did a Settlers of Cataan themed cupcake set that mimicked the game itself. This year: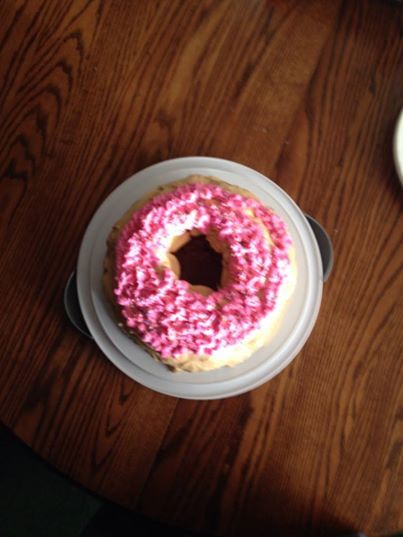 Do'h! That's right, it's a pink frosted double layer "donut" cake courtesy of Homer J. Simpson! The frosting on the outside is butterscotch. The cake is golden yellow and the inside frosting (giving the doughnut the look of depth) is dark chocolate. I just wanted to share and maybe make a few people hungry.