Hi all!

I'm so not great with pre trip reports, but I need to get back into researching so starting this thread! I just (literally just) finished up our trip report from our Disneyland trip (with a side of Universal) last September (see my signature), and I'm currently in the middle of planning a trip in September to Paris (and of course Disneyland Paris), so I wasn't planning a DisneyWorld trip for the foreseeable future. But we have a couple that we're friends with who would like to go but don't really want to plan it, and in discussing things with them the other day...all four of us are going to go to DisneyWorld during Festival of the Arts next year! We're gonna do a day at Universal (or a day and a half), a half day or so at SeaWorld so they can see Sesame Street, and then 5 days at DisneyWorld.
Tentative plan:
Fly in on Friday Jan 27th

Stay at Universal, with check out on Sunday the 29th (debating between the deluxe hotels with the express pass or one of the cheaper Universal hotels and buying one day of express pass for Trevor and I) - mostly do Harry Potter

Do Universal all day Saturday the 28th

Sunday morning do Sesame Street (Sea World)

Check in to Disney hotel Sunday afternoon (thinking Swolphin or Beach Club or Boardwalk...at the moment the Swolphin prices aren't great but we'll see)

Disney Monday through Friday

Fly home on Saturday the 4th
We've never done Universal Orlando, and Trevor doesn't like thrill rides, so we'd mostly be doing Harry Potter. We figure that's doable in a day if we have express pass and early morning admission (for Hagrid's since Hagrid's isn't part of the express pass). Our friends aren't ride junkies either, and would mostly hang out in Harry Potter area as well (but they've been to Universal Harry Potter land already). I do know enough to know we'd have to buy 2 park tickets so we can visit both Hogwarts and Hogsmeade!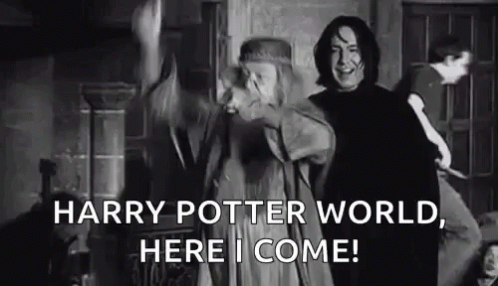 I will say I'm totally thrown off by not being able to book things crazy far in advance -- no advance fastpasses, dining only 60 days out...
I am hoping that park reservations or at the very least hopping only after 2 pm goes away by then, though I know it probably won't. This probably won't be a very active trip report until later this year when we start to get information about Festival of the Arts, but I'm excited! Now to figure out how to pay for it all...
Last edited: