Look Who's Back......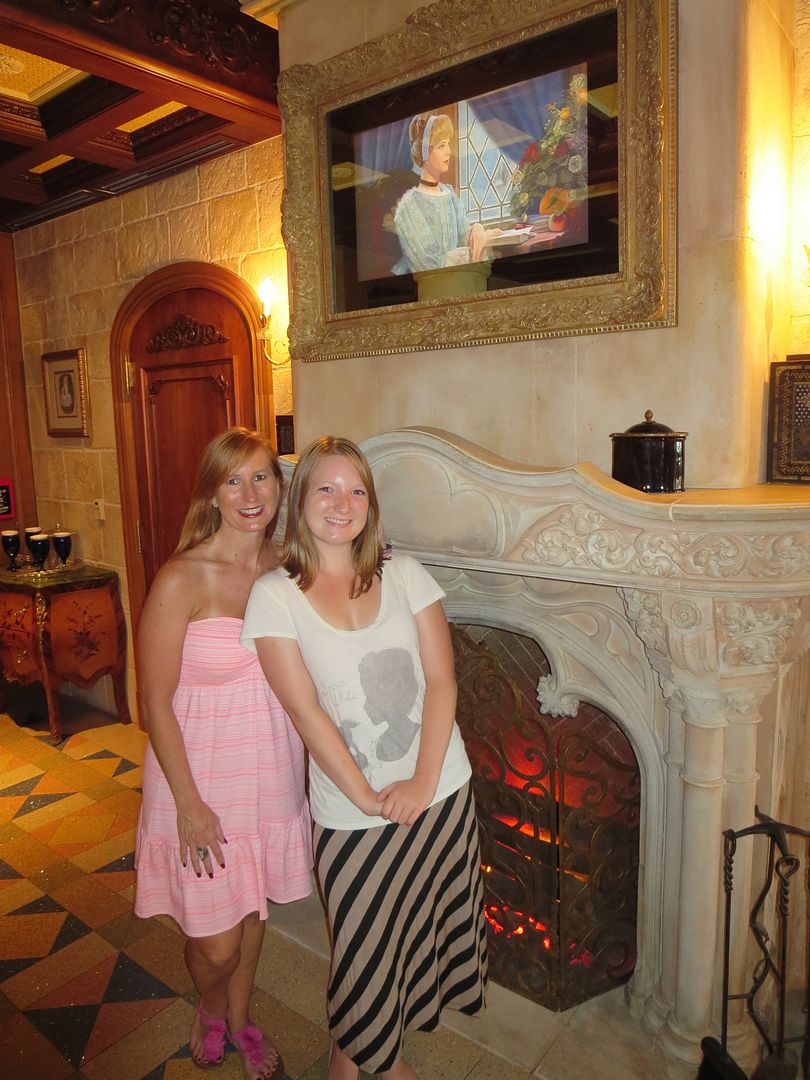 ​
How do you top staying in the Admiral Suite at the Yacht Club? Well, honestly you don't! But as a consolation prize of sorts we happened to be lucky enough to have a special tour that completely surprised us so I can't wait to share. However... That doesn't happen until day 8 of our trip so you will have to wait until we've completed a Kilimanjaro Sunrise Safari, met up with several wonderful Disers, tested the new Magic Bands with some Fast Pass+ added in for good measure, and been smooched by a Mayor and a Frenchman!


This was another girl only trip that involved my DD Emmy (JustEmmy) and me. Oh wait....I shouldn't assume that everyone knows who I am so please allow me to make proper introductions. I'm Brenda and I truly believe that if I don't have a Disney trip to plan my life would be empty and meaningless. Ok, perhaps that's somewhat of an exaggeration but who doesn't love to anticipate and plan a Disney trip? (Try planning a trip to Gatorland and see how exciting that is. See what I mean now?
)

I'm still only in the single digits for the number of WDW proper trips that we've taken; however, if I counted the number of times we've played at Disneyland then you'd be astounded and amazed. Perhaps just slightly impressed? Here's where I should admit that we live 20 minutes away from Disneyland so its hardly impressive now isn't it?

I'm all about building lasting memories with my 17 yr old DD so thats really the reason why Disney shareholders everywhere thank me for yet another WDW trip! In all honesty, time is fleeting and I realize that a year or two from now I may not take as many Disney trips so I am cramming them in while time allows and my baby still actually wants to travel with me to such a magical place.

Other trivial facts that really have no bearing on this TR but I'm throwing them out there anyway since, well, I can. My DH (Michael), although he says he tolerates Disney would rather cruise, camp or fish. He's good for Disneyland park visits but he doesnt get the compulsion to return to WDW as often as possible... he simply shakes his head and asks occasionally when are you going again? I will say this though, as much as he misses his girls being away, he's a great guy and sends us off wiping a tear and warning me against unwelcome advances by the Mayor of Main Street.

I mentioned Em is the baby of the family we have 3 adult sons; our youngest currently serving in Afghanistan with the US Army, the middle who moved to Houston this week for a new job, and my oldest who turned 30 this year. Yikes! I'm desperately hanging onto these last years with Em since I'm not ready to be an empty nester.

With that, let's talk about why we are gathered together here and where did we stay and when and what did we actually do??



Who:

As with the last 5 out of 6 WDW trips, this was just us girls. Emily (JustEmmy) and me!



When:

August 16th through August 30th. 15 days/14 nights of pure Disney BLISS!!! Heck, if we have to fly 2,500 miles to get to Disney World then I'm going to stay awhile.



Where:

Our Feb/March trip involved 3 resorts and I seriously wasn't looking to top that. However, when we (meaning I) kept adding nights to our trip I started to justify trying a new resort. Last time we completed our trifecta of staying at all 3 Epcot resorts so why not start knocking out the MK area resorts this time? With that decision made our final resort line up looked like this:



§ 1 night Wilderness Lodge (courtyard view)
§ 3 nights at Animal Kingdom Lodge (Arusha view) club level
§ 4 nights Yacht Club (Deluxe Room) club level
§ 6 nights Bay Lake Tower 1 bedroom (lake view)​


All rooms were booked using the summer room-only discounts. Some had better discounts than others due to the room types booked. In general, the club level rooms had a much lower discount than the regular rooms and for the BLT 1 bedroom I was amazed they offered a discount at all since it wasn't showing on the website the morning the discounts were released. Interestingly, the AP rates consistently mirrored the room only discounts.



Other Details:

§
- Our Tables in Wonderland card didn't expire until the end of September so this was our ticket to a 20% discount for most TS dining locations. I successfully squeezed 3 WDW trips out of this puppy!
§
- Speaking of dining.... We arrived with nearly 40 ADRs for our 15 day trip but we ditched many of them for various reasons not the least of which we weren't that hungry most of the time.
§
- Premier APs = check! They're still good through mid-October. In fact, we linked our APs to our Magic Bands since 2 of our 4 resorts were testing the bands during our visit. I'll mention this more later in my report but overall I liked the experience.

Is anyone other than me thinking hey, your AP and TiW are still good, why not go back for one more trip and experience Food & Wine?? Yeah, if I hadn't busted my ankle within 48 hours of returning home last week I may try to justify that!

One more thing... I participated in the Live Dining Thread on the dining boards but I will attempt once again to juggle a TR and DR. This may be better in theory than in practice but I've been loyal to the dining boards for so long that I can't quit now! Look for links to indicate a dining review since I don't want to duplicate/bore/annoy anyone with having them in both reports. If Disney dining is not your thing you can skip right past that part.

However, if you want all the details behind where we ate, who we ate with and watch us expand before your eyes - here's the link for you!

Ok, with that, I believe I'm ready to start this adventure with all of you!

Look... we're ready...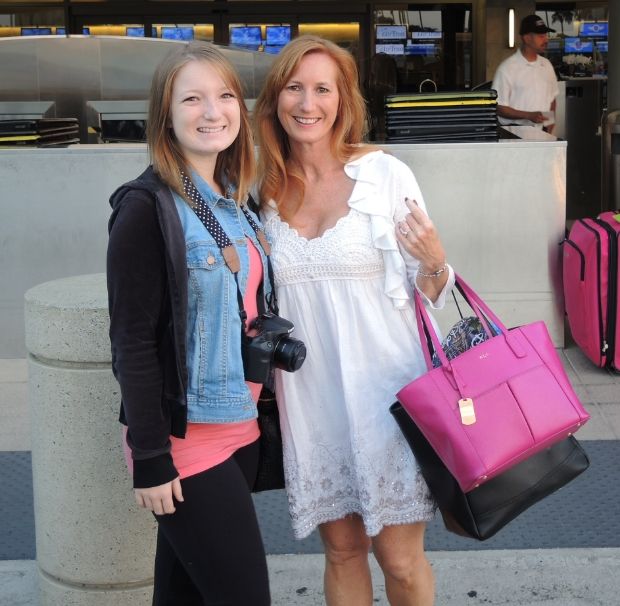 ​