Who: Dee, a wife and mom of two teenaged boys, flying solo this time but surrounded by a cast of crazy characters



As soon as I have a copy of a picture from the meet, I will post it here: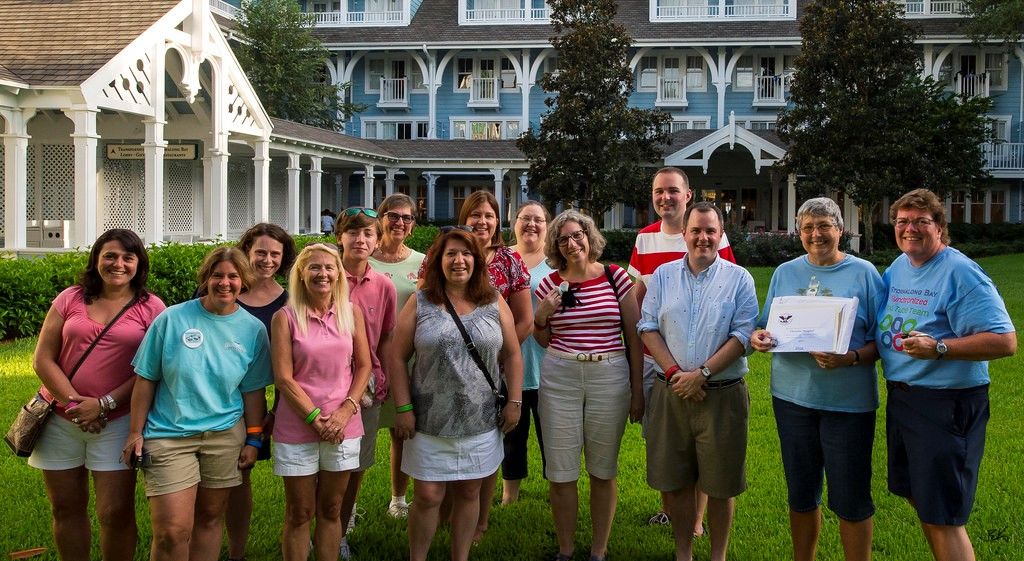 Front Row: Mommyrosa2, Natebenma, Disneymomx7, YCFan, JanetMom holding Buzzy, ScottMC, TeenaS (with Presidential Award), ~NM
Back Row: TaraK, YCFan's Son A., Carol (HockeyMomR's Mom), HockeyMomR, The Magical One, JNPants


What:

5th Annual Beach & Yacht Club FAQ forum DIS meet




Where:

The Beach Club

, of course!





When:

Monday August 18




Why:

As the manager of the awesome Beach and Yacht Club FAQ thread here on the DIS, I have attended the 4 previous BC/YC DISmeets. Not in person. In flat form. I sent a poster or picture of myself, sometimes accompanied by other forum friends who couldn't attend, and someone would hold the picture up for the official photo.


2013: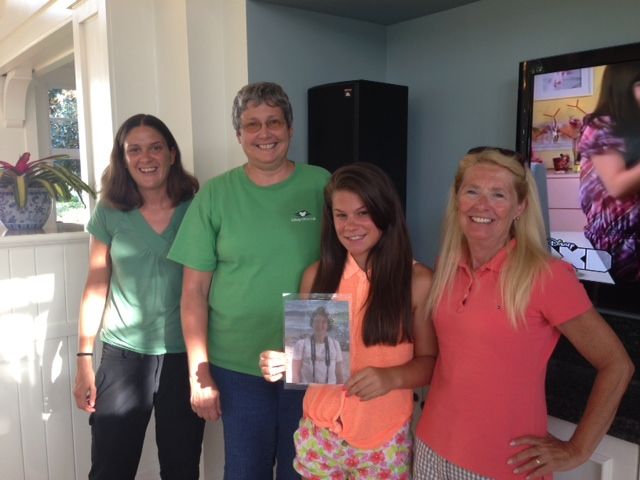 2012: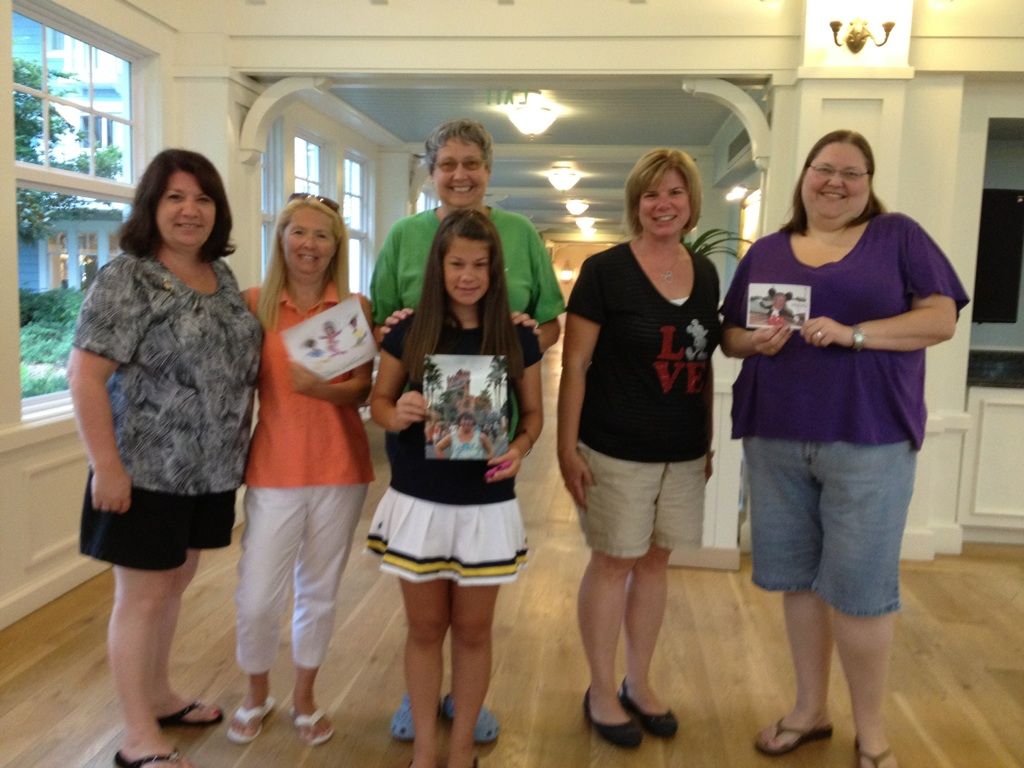 2011: Nanny Shower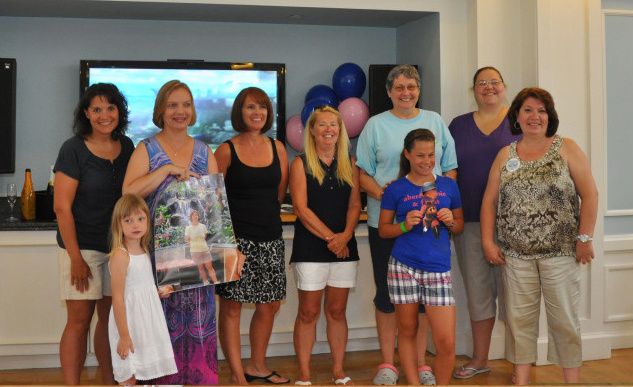 2010:





A lot of us on the FAQ thread group have been friends for a long time, but have never actually met face-to-face or we have only seen each other once or twice. Some in our group have recently endured some really rough years. A few things have been shared publicly on the boards and forums here, but others have only disclosed some of the struggles they are going through privately amongst friends. We have become an important online/offline support group for one another. I needed to be at the meet to give and get hugs!





How:

Well, as most of you know, my family just returned from a 2 week Trip-of-a-Lifetime to Disneyland and Hawaii a few weeks ago. It was really difficult for me to justify the need, expense or the frivolity, really, of going on another trip so soon.

But as spring approached, more and more dominoes were falling. Each week, someone new would succumb to peer-pressure and announce they were coming to meet this year.

A few months ago, I received a private message from one of my first DISfriends, HockeyMomR (Rebecca). And I quote


"I know you don't know me, but if you are interested and would be comfortable you could stay with me and my mom. Hope you don't think I am crazy for asking you. Would be great to meet you."


Wow! What a thoughtful and generous offer! I am so glad I accepted. We had a blast together! I also loved telling people I was going to Disney (alone) and staying with a woman from the internet that I have never met.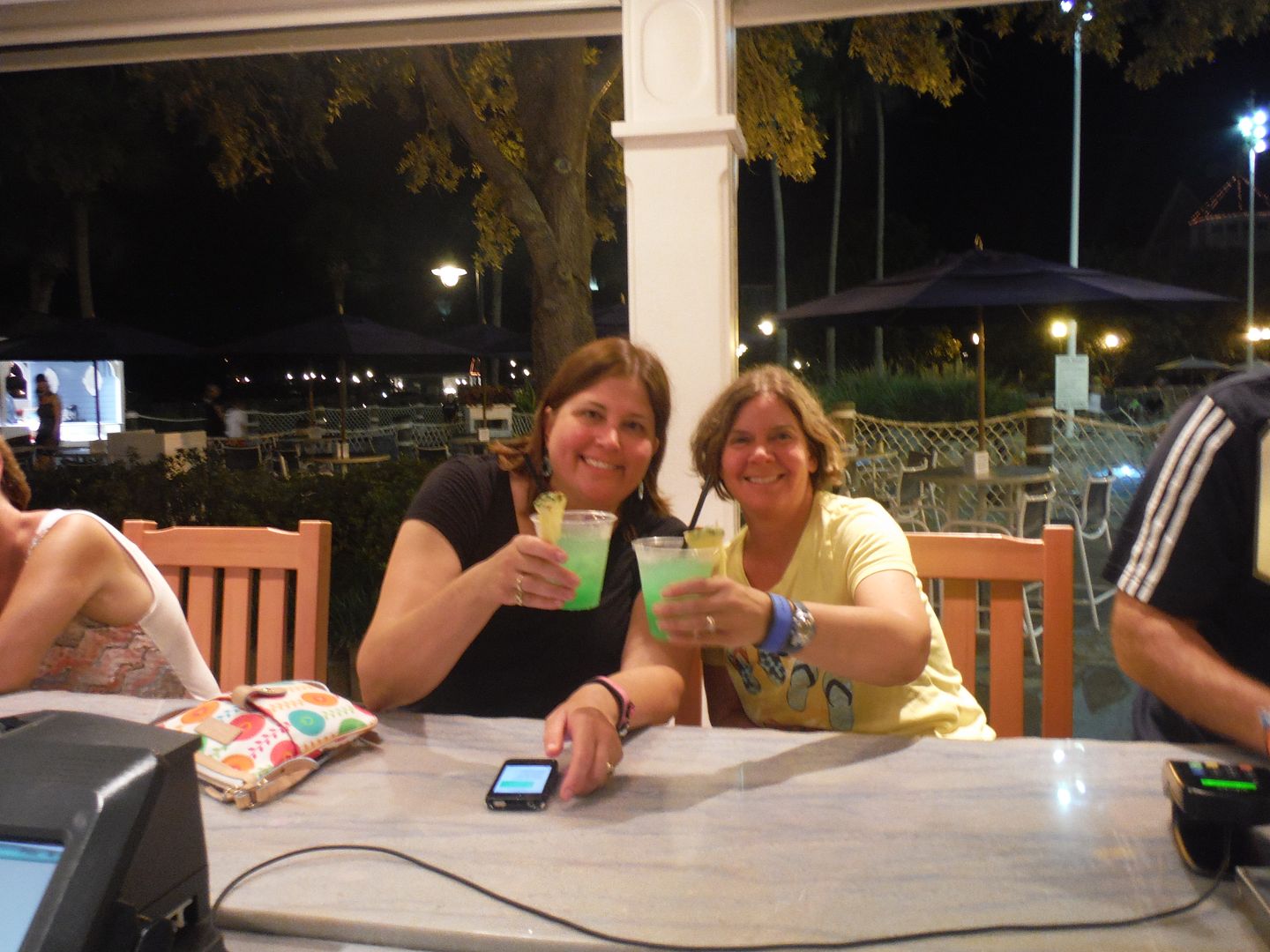 On Mother's Day, I told Mark- "Do you know what I really want for Mother's Day? To attend the DisMeet in August".

We booked a ticket on Southwest to Florida that morning.

Originally, I was only going to fly in for the meet, arriving Sunday night, staying all day Monday at the resort and then flying out Tuesday morning. I wasn't planning on going to the theme parks. But a week before the trip (1 WEEK) one of my friends offered me two park tickets she had that were expiring in September.

I changed my flight to Tuesday night, booked Fast Passes for Monday afternoon at EPCOT and Tuesday morning at MK.

Everything was falling into place!

My bag is packed and I'm ready to go. Next stop is the Manchester, NH airport:

Is this an airport or a morgue? And who is taunting me at Magical Express?

(With Friends Like These...)

Click On Link For Next Post