Hi everyone! Welcome to my trip report! I'm so glad you're here! My name is Tiffany, and I have a Disney problem...oh wait, this is the safe space! I'm among friends...phew!


I'm 31, a librarian (though I currently do records management...it pays better and Disney ain't cheap, yo), and I love Disney! Favorite princess is Sleeping Beauty (don't even get me started on how it's the 60th anniversary and the merchandise is severely lacking...*sigh*), but I also love Beauty and the Beast and Mary Poppins. Favorite rides: I could never pick just one, but I love the coasters and the Haunted Mansion. I love Disney for the themeing and the magic—as so many have said, it just makes me happy.




This is my 4th trip to the World, and my second as an Annual Passholder. My husband and I did a long stay last September and I upgraded to an AP for the discount, but I can't let a perfectly good AP go to waste when there's an Epcot Festival just calling my name, right?

This trip was originally going to be a solo trip for Festival of the Arts to make use of my annual pass. I invited a friend who couldn't make it, and then invited my mom, but they are moving and selling their house and Mom didn't want to plan a trip with all that going on, 'cause she wanted to be available in case the house sold, etc etc. So just me!

I made all my ADRs and fastpasses, focusing on Festival of the Arts, and booked my hotels on Priceline, using their Priceline Express Deals. I lined up a pretty awesome trip, if I do say so myself, with lots of new things as well as old favorites. I was staying one night at Wilderness Lodge, one night at Yacht Club, and then three nights at All Star Music, and had ADRs at Sanaa, Storybook Dining, Yak n Yeti, the Plaza, Skipper Canteen, Be Our Guest, Garden Grill. I also had fastpasses for Flight of Passage, Seven Dwarves, Soarin, Frozen, Everest, Slinky Dog...all my favorites!

Then, the Sunday before I left, I was talking with my dad and long story short, Dad and I worked out some logistical issues and then I called Mom to talk her into it. 5 seconds later, she was in!! I booked her plane tickets (which ended up being the most expensive part: pro tip, don't buy plane tickets 6 days before flying if you can help it), and her Disney tickets, and then got to work adding her to the hotel reservations, dining reservations, and fastpasses.

Adding her to the hotel wasn't a problem, as priceline defaulted to double occupancy anyways (even though I couldn't add her by name to the reservation? there was weird stuff), and I'd booked most of dining reservations for two people anyways. Fastpasses however...different story. But I got lucky--I had to rearrange a couple plans, but I was able to get fastpasses for all the important rides for Mom--Slinky, Seven Dwarves, Flight of Passage...phew! I know I got really really lucky, but it also helped that my husband was able to use my account to look for fastpasses when I was busy, so we were looking pretty constantly. That was a big load off my mind!




With the logistics pretty much all set, the last step was to call Disney and make sure the fact that we'd be celebrating Mom's birthday was plastered all over all our reservations! Mom doesn't like a big fuss on her birthday, but this is one of the big, milestone birthdays, so...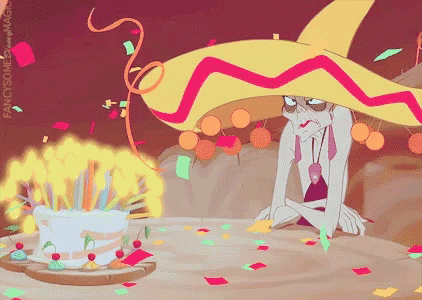 By Friday night I had everything all set and all that was left was to wait for Saturday morning for me to fly out! Little did I know then what was in store for us: weather, pixie dust, yummy food, characters, coasters, flagrant disregard for safety rules, Cindy's carriage, 360 degree fireworks, birthday celebrations... I can't wait to share it all with you!

*******************
Table of Contents ('cause I forgot [again] to reserve a post for ToC)
Arrival Day Pixie Dust! Saturday Feb 9th (part 1)
Club Level Lounge and Storybook Dining at Artist Point! Saturday Feb 9th (part 2)
Disney After Hours: Hollywood Studios - Saturday Feb 9th (part 3)
A Rainy Epcot Morning - Sunday Feb 10th (part 1)
How Many Festival of the Arts Photo Spots Can We Do? Sunday Feb 10th (part 2)
Broadway Concert and the Yacht Club - Sunday Feb 10th (part 3)
All of the Fastpasses! (No, Seriously, Not Even Kidding) - Monday Feb 11th (part 1)
A Beastly Dinner - Monday Feb 11th (part 2)
Animal Kingdom Pixie Dust - Tuesday Feb 12th (part 1)
Disney Springs and Epcot Extra Magic Hours! - Tuesday Feb 12th (part 2)
Cinderella's Carriage! - Wednesday Feb 13th (part 1)
Magic Kingdom Afternoon - Wednesday Feb 13th (part 2)
Extra Magic Hours at the Magic Kingdom! Wednesday Feb 13th (part 3)
The Saddest Valentine's Day Ever: Last Day at Disney! - Thursday Feb 14th
Now it's Time to Say Goodbye... - Final Summary
I'm back! Planning for my Star Wars Galaxy's Edge Preview Trip!
Last edited: